Marneus Calgar is a legendary Hero of the Imperium. He's been a long standing and faithful servant and protector of Mankind. He also did his Primarch proud in his absence. And now he's getting the Primaris Treatment. What does that mean for Space Marines moving forward?
When Primaris Marines were introduced we all had questions. During one of the livestreams, someone at GW let it slip that current marines could theoretically go through the Primaris Protocol and become converted into the new Primaris Marines. However, as time rolled on and the new Codexes rolled out, that "fact" wasn't ever in writing. It became a rumor and then it became a myth…until this weekend.
First and foremost, this isn't just an armor swap – although it's pretty clear he's wearing a NEW suit of Primaris Armor. Note that he's still rocking the Gauntlets of Ultramar, too – look at the battle damage on his hands vs the lack of chips and dents on the rest of his armor. Nice touch GW. I don't know if that's just the paint job or if the Sculptor actually added those little details but kudos to who ever added that!
Warhammer Community spelled it out pretty clearly:
"Marneus Calgar is the original and perhaps most iconic Space Marine character, having been with us in one form or another since the very first edition – so it's only fitting that this venerable hero is the first to be reborn as a Primaris Space Marine."
Emphasis added – but he is the FIRST to be REBORN as a Primaris Space Marine. Let's break that part down a bit more. The reborn part means that he is fully upgraded as a Primaris Marine. He still has all his old knowledge but with some new improvements. Does this mean that the Primaris Marines will start to be accepted as fully fledged Battle Brothers (and maybe get to ride in Rhinos, Land Raiders, and Drop Pods with the rest of them)? What other repercussions will ripple through other chapters as the fact that Marneus FREAKING Calgar is a Primaris Marine now?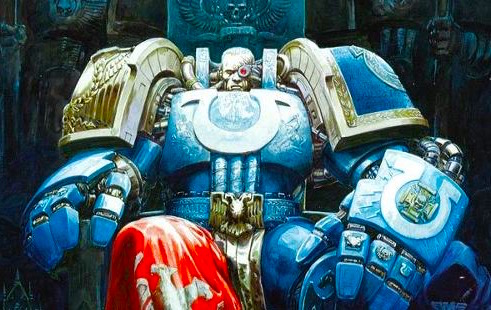 Marnus Calgar – Kind of a BIG deal
The other part of that of that sentence is that he is the first. That carries a lot of implications – as in if he's first then there must be a second…and so on. If one Space Marine can go from "Genetically Enhanced Super Warrior for the Imperium" to "Even MORE Genetically Enhanced Super Warrior for the Imperium" then why can't more follow in their footsteps? And I think they will…
Time For An Upgradde – With Two "D's"
Is GW going to Double Down on the Primaris Space Marines? Well let's think about this:
Space Marines are one of the oldest and most popular ranges. Primaris Space Marines are a natural extension of that range. GW has already given players the ability essentially replace most of the old Marines with the New Primaris in some form or fashion. And while old Marines do have some battlefield roles, Primaris are clearly the future of that line. Now that a MAJOR character has been "converted" into a Primaris (and given a shiny new model) what is stopping GW from doing that for the OTHER heroes of the Space Marines?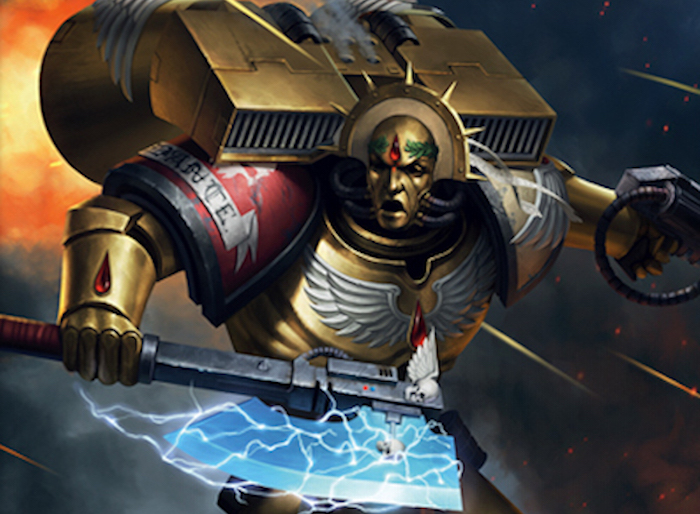 Just stop for a second and think about just the characters for the Space Marines across all the different branches – Blood Angels, Dark Angels, Space Wolves, Grey Knights and even other Founding and Second Founding Chapters. Basically, any Chapter that currently has rules and also has a character or two. That is a LOT of models. And now think about how old some of those models are in real time? Dante? Azrael? Ragnar? The Emperor's Champion? Pedro Kantor? I could keep going.
Fans have been begging for years for new versions of these models. What better way to introduce them than to Primaris Protocol them into new, bigger and more dynamic models! From a purely hobby point of view that is EXCITING. From a Lore stand point, now that we've got a Primaris version of Marneus Calgar, it's hard to argue that the other Chapters and their respective Chapter Masters wouldn't want to get the upgradde!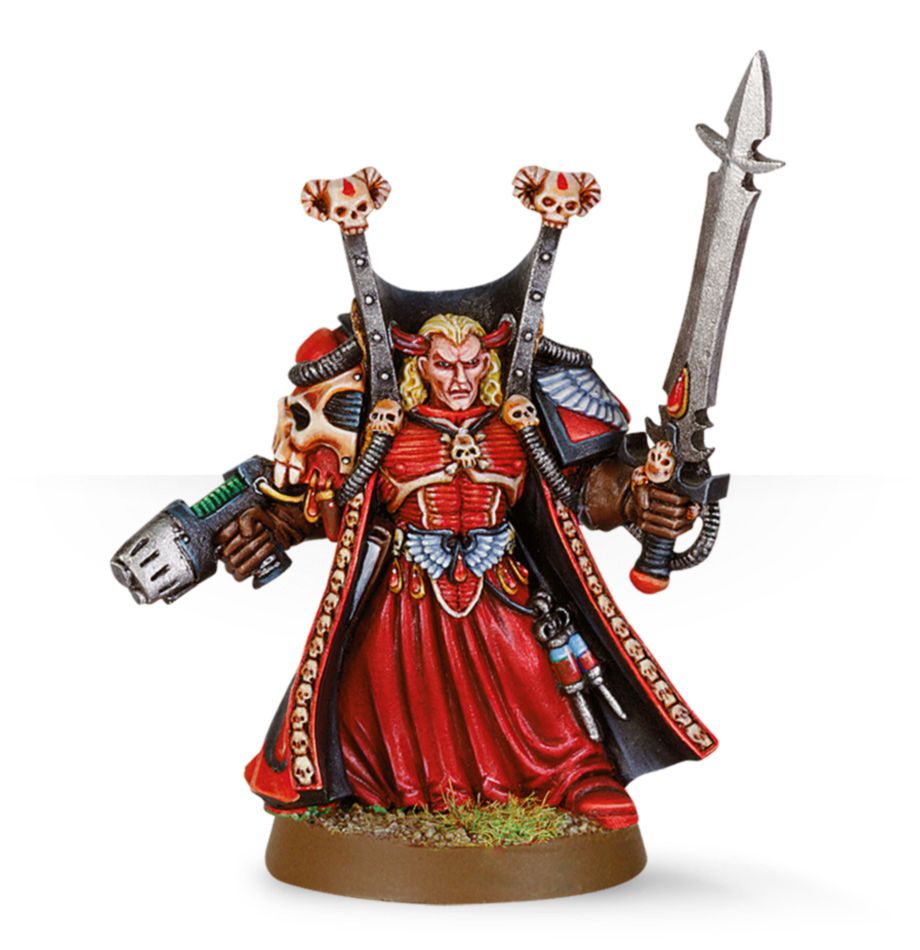 You can't look at this model and tell me you wouldn't want a new version that was bigger, badder and more dynamic
First on my list would be Dante, followed by Mephiston. The Blood Angels just got ripped a new one and were bailed out at the last minute. Plus they just got a massive influx of Primaris Marines. They are prepped and primed for a new batch of Primaris Hero models – even Gabriel Seth of the Flesh Tearers could get the Primaris Protocol…
What About The Rest Of The Marines?
Is this the death knell for the old Tactical Marine? Or Devastators? Or Assault Marines? I don't know. But it sure feels like the writing is on the wall. Primaris Marines are the future of the Space Marine line. Now that Marneus Calgar has crossed over into a Primaris Marine there is no looking back. The train has left the station and you're either on board or you're going to get left behind.
What characters or units would you like to see get the Primaris Treatment? Let us know in the Comments Section!