The Warlord Titan is getting some additional options and the Knights are getting a new unit to add to the mix in Adeptus Titanicus! Check out what's coming soon from Games Workshop.
When Adeptus Titanicus was released, it was pretty clear from the way the sprues were designed that GW had intended on additional weapon options. Well today that has been confirmed by the announcement that the Warlord Titan is getting a new kit with alternate weapon options. Plus we're going to be getting a new batch of Knights with the arrival of Ceastus Knight Lancers! And if that's not enough, we're also going to see some new Realm of Battle boards designed for Adeptus Titanicus as well.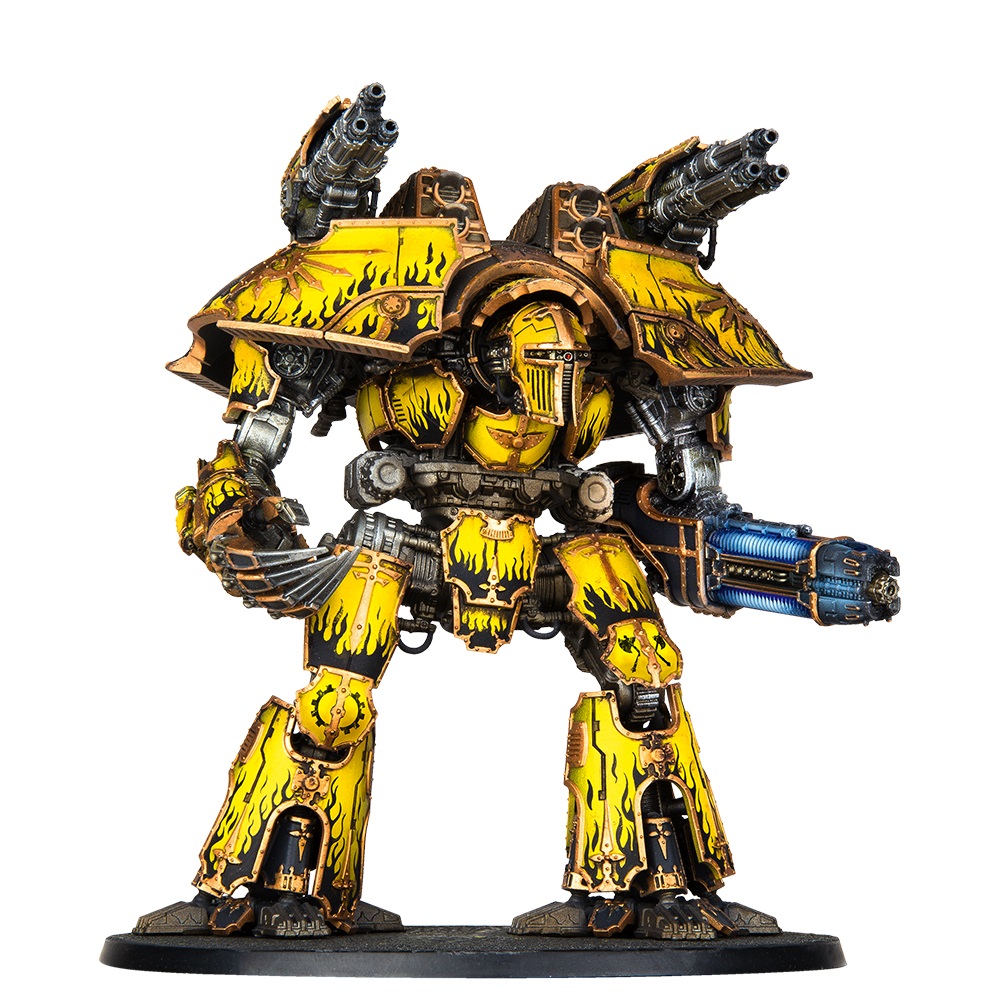 The Warlord Titan is getting a new version of the plastic kit. In this version, you'll have a pair of the Sunfury Plasma Annihilators, an Arioch Titan Power Claw, two Carapace-Mounted Laser Blasters, and two more head options as well. Having built two of these kits myself, I'd also like to point out that the front shoulder plates are actually different as well.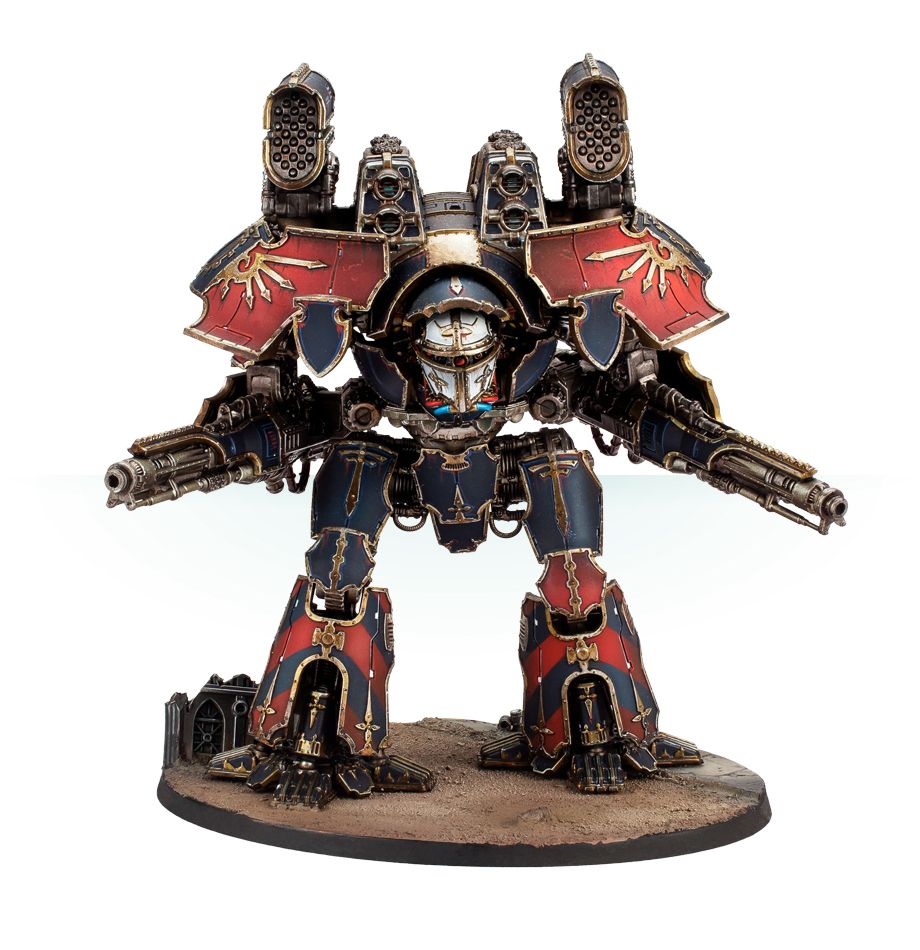 Note the shoulder carapace has "shields" vs the extended plating from the new kit.
Up next we're going to see the Cerastus Knight Lancers released as well: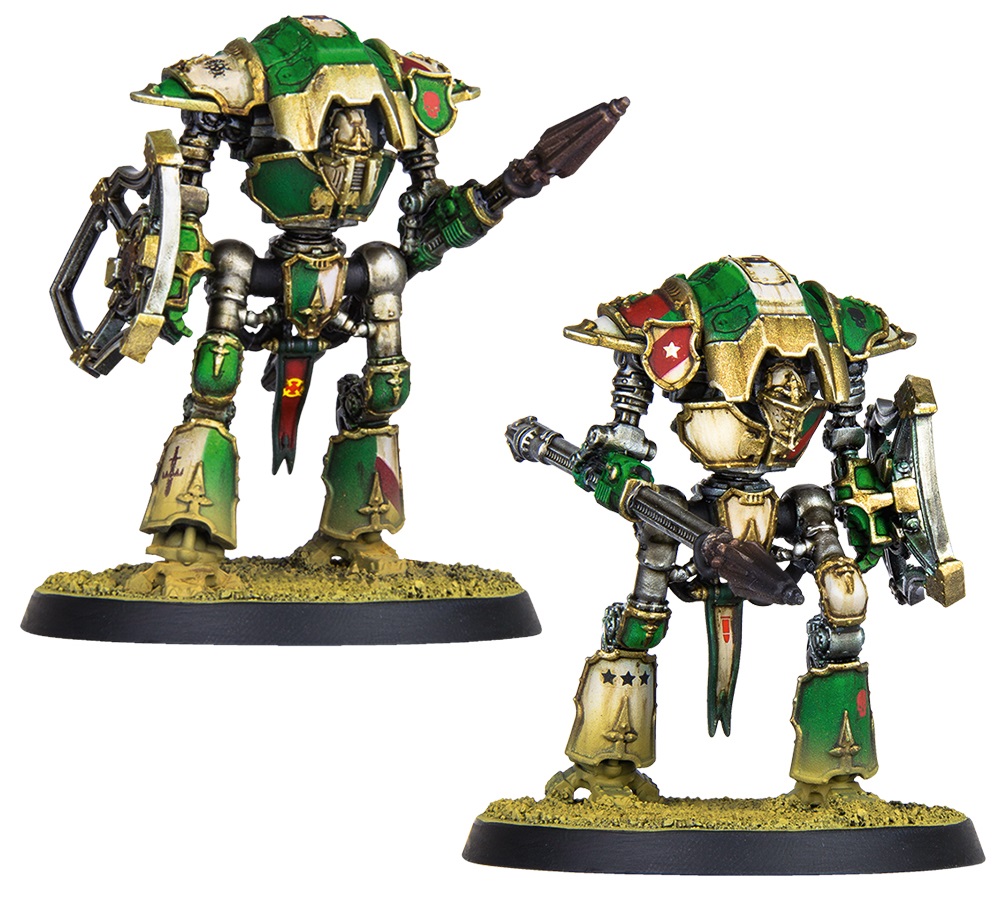 "Armed with deadly shock lances and protected by ion gauntlet shields, these Knights come in a set of two, with various arm and head options. They'll add speed and hard-hitting, close-ranged force to your battlegroup, and between their shields and improved carapace, they're harder to kill than their Questoris brethren."
Strategically, it's going to be very interesting to see how these new Knights will stack-up on the battlefield. Having a dedicated close-combat unit that is fast and able to flank a Titan can be pretty important. I've seen how deadly those pesky Knight Banners can be if they can get behind a Titan and cause problems for their slower cousins.
Finally, GW is also going to have two new Realm of Battle boards: Civitas Dstrict War Zone Alpha and Beta: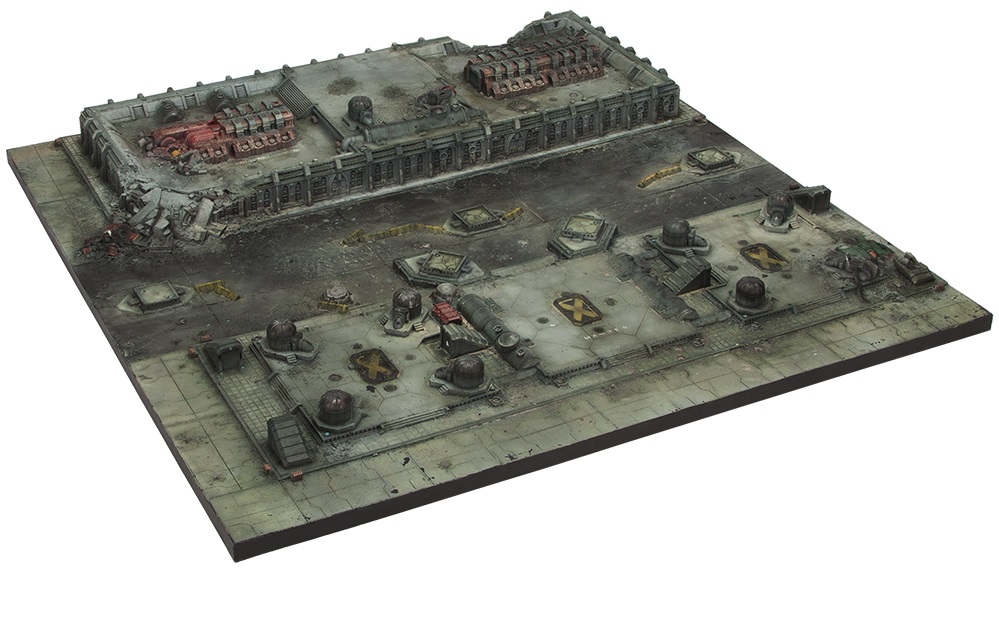 More Weapons Options?
For those of you keeping track at home, we've actually listed all the weapon options in a previous article. But here's a look at what's left: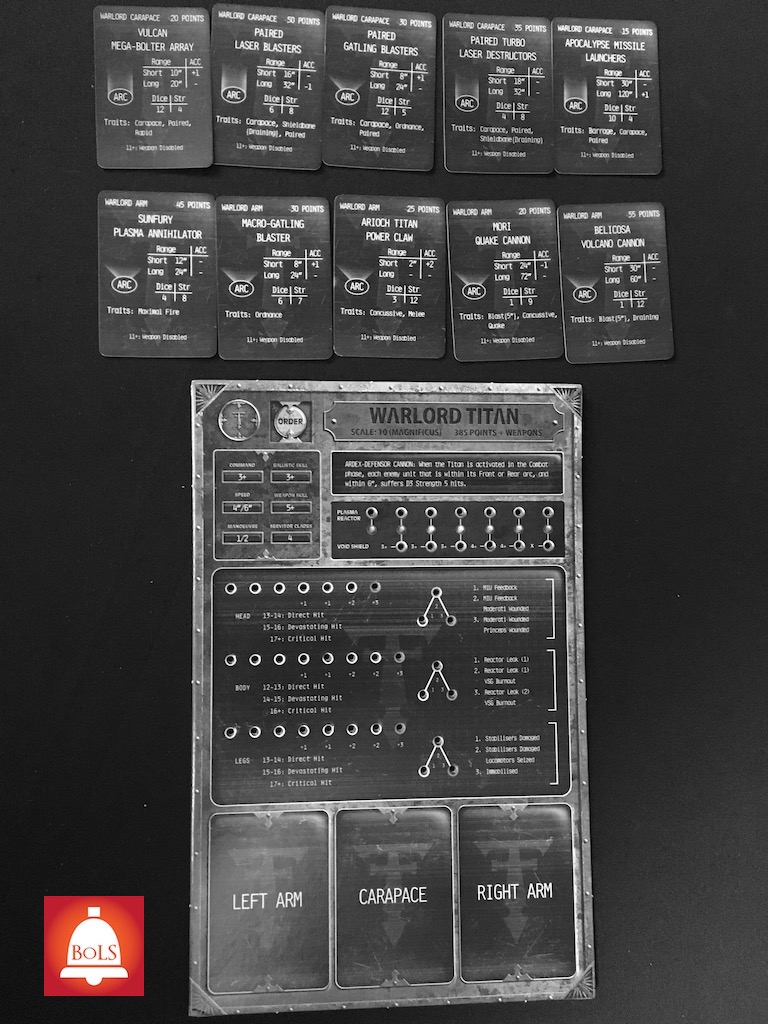 Carapace Weapons:
Apocalypse Missile Launchers – Current Kit
Paired Laser Blasters – Announced
Vulcan Mega-Bolter Array
Paired Gatling Blasters
Paired Turbo Laser Destructors
Arm Weapons:
Belicosa Volcano Cannon – Current Kit
Sunfury Plasma Annihilator – Announced
Arioch Titan Power Claw – Announced
Mori Quake Cannon
Macro-Gatling Blaster
Will we see the other options released? Currently, none of those other options are available from Forge World in their Titan Builder. That said, GW still has all those files (I would hope) and so converting them to plastic should be a similar process for converting the Warlord. Time will tell.
Personally, I was kind of hoping GW would just sell a box with the optional weapon sprues. Or maybe a box with ALL the weapon options. They did design the kits to be easily magnetized. In fact, I've had quite a bit of success with magnetizing all the kits released. Purchase 5mm x 1mm disc magnets and you should be well on your way. For now, I'm just waiting for these weapon options to arrive. My Titans want some Arm Weapons…
All of these products are slated for release later this month so get ready for Adeptus Titanicus stomping your way!