Two big new releases for Dungeons and Dragons are expected to hit friendly local game store shelves today. Get ready to venture into Undermountain in Waterdeep: Dungeon of the Mad Mage, and Ravnica the City of Guilds in Guildmaster's Guide to Ravnica.
It's Friday and that means it's time to play some Dungeons and Dragons. And what better way to kick your weekend off than with two of the latest releases from Wizards of the Coast, both available today. After a slight delay owing to the printer being hexed by Halaster Blackcloak. both Waterdeep: Dungeon of the Mad Mage and the Guildmaster's Guide to Ravnica are out in the wild. Check an FLGS near you.
Available in game stores tomorrow! Waterdeep: Dungeon of the Mad Mage, Waterdeep: Dungeon of the Mad Mage Maps & Miscellany & Waterdeep: Dragon Heist Dice Set in game stores on Nov. 9 & everywhere Nov. 20.https://t.co/wgBI7kWfcT pic.twitter.com/ohwOfln4NT

— Dungeons & Dragons (@Wizards_DnD) November 8, 2018
You can also find the Map Pack for Dungeon of the Mad Mage available–which is worth grabbing even if you don't play on a grid. It's a megadungeon's worth of maps, ready to go. Full of secret compartments, pre-numbered areas and it helps showcase just how massive Undermountain really is.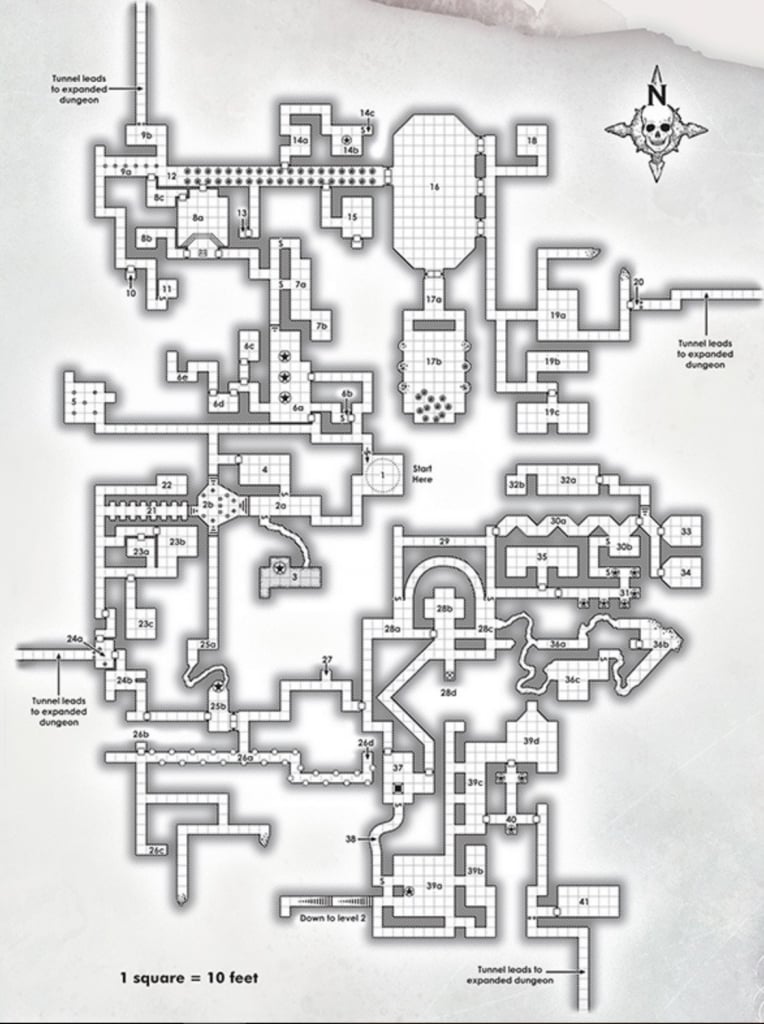 Each of the Dungeon's levels–an ecosystem, adventure, and story all itself–gets its own map. So if you weren't sure about this one, just take a look at what awaits within. And then of course there's the City of Guilds, Ravnica, which is a first for Wizards, in that it blends Magic the Gathering and Dungeons and Dragons together for the first time. How this will all pan out remains to be seen–but according to an interview with WotC preisdent Chris Cocks, this sweet blend of crossover (and more digital titles) is in the future for both realms. Who knows, maybe one day Magic players will open up a Planescape set and start drafting Harmonium Aggression (like a berk) or D&D players will venture to the metallic world of Mirrordin where they play beings of living metal. And Loxodons.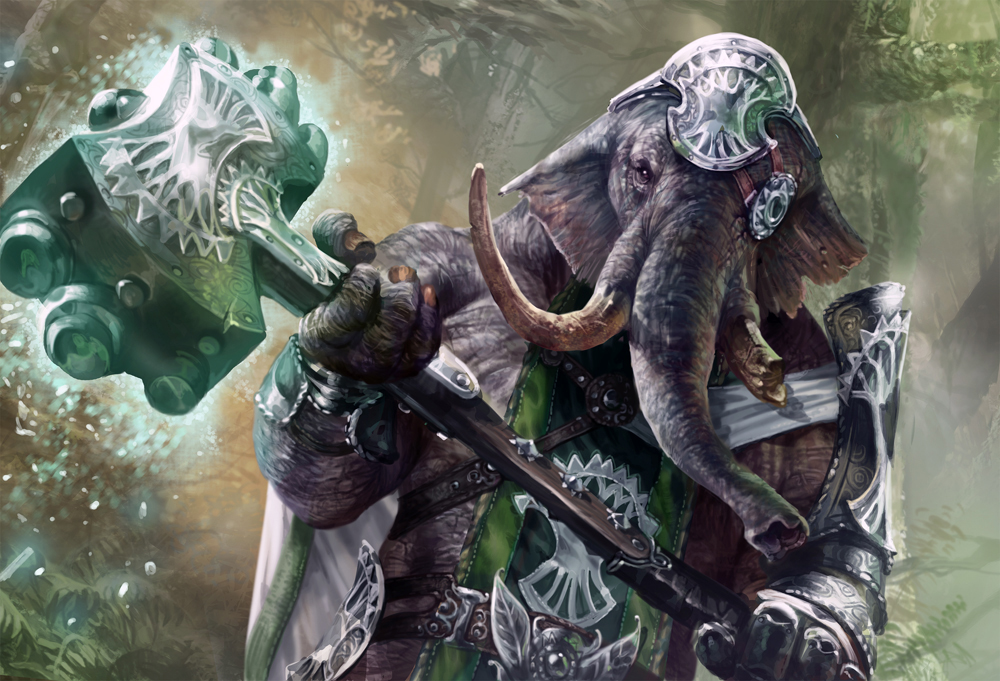 At any rate, the Guildmaster's Guide introduces a bunch of new races, two new subclasses, and a host of other player options.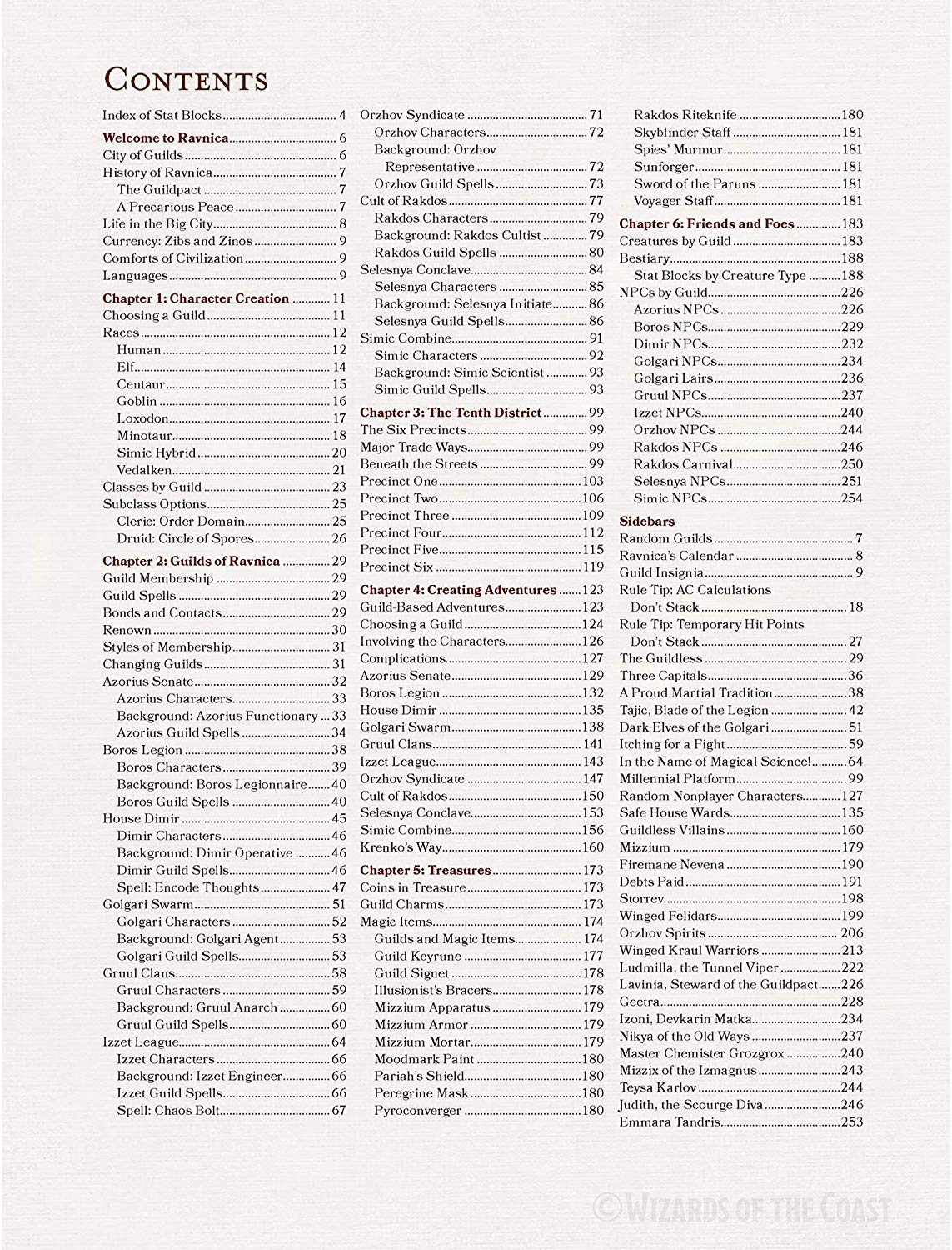 There are two bold new worlds to step into today. So let's do exactly that–you can expect in-depth reviews in the coming days, but in the meantime, here's what WotC has to say.
via Wizards of the Coast
Waterdeep: Dungeon of the Mad Mage – $49.95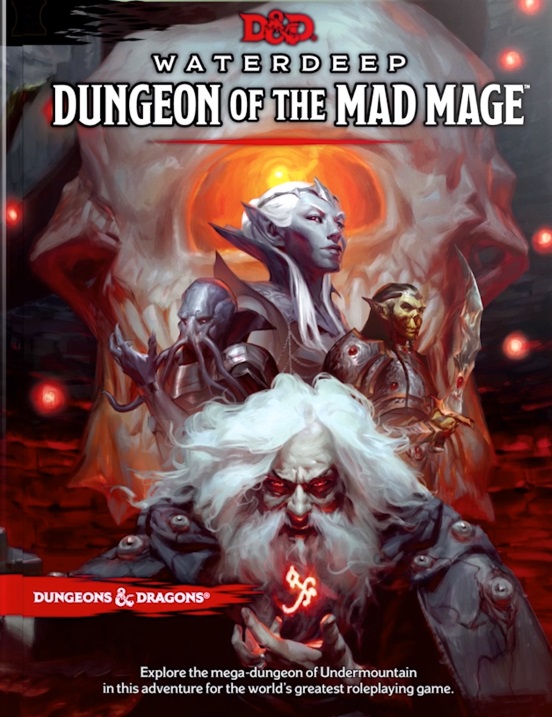 Explore the mega-dungeon of Undermountain in this adventure for the world's greatest roleplaying game.

In the city of Waterdeep rests a tavern called the Yawning Portal, named after the gaping pit in its common room. At the bottom of this crumbling shaft is a labyrinthine dungeon shunned by all but the most daring adventurers. Known as Undermountain, this dungeon is the domain of the mad wizard Halaster Blackcloak. Long has the Mad Mage dwelt in these forlorn depths, seeding his lair with monsters, traps, and mysteries—to what end is a constant source of speculation and concern.

This adventure picks up where Waterdeep: Dragon Heist leaves off, taking characters of 5th level or higher all the way to 20th level should they explore the entirety of Halaster's home. Twenty-three levels of Undermountain are detailed herein, along with the subterranean refuge of Skullport. Treasures and secrets abound, but tread with care!
Guildmaster's Guide to Ravnica – $49.95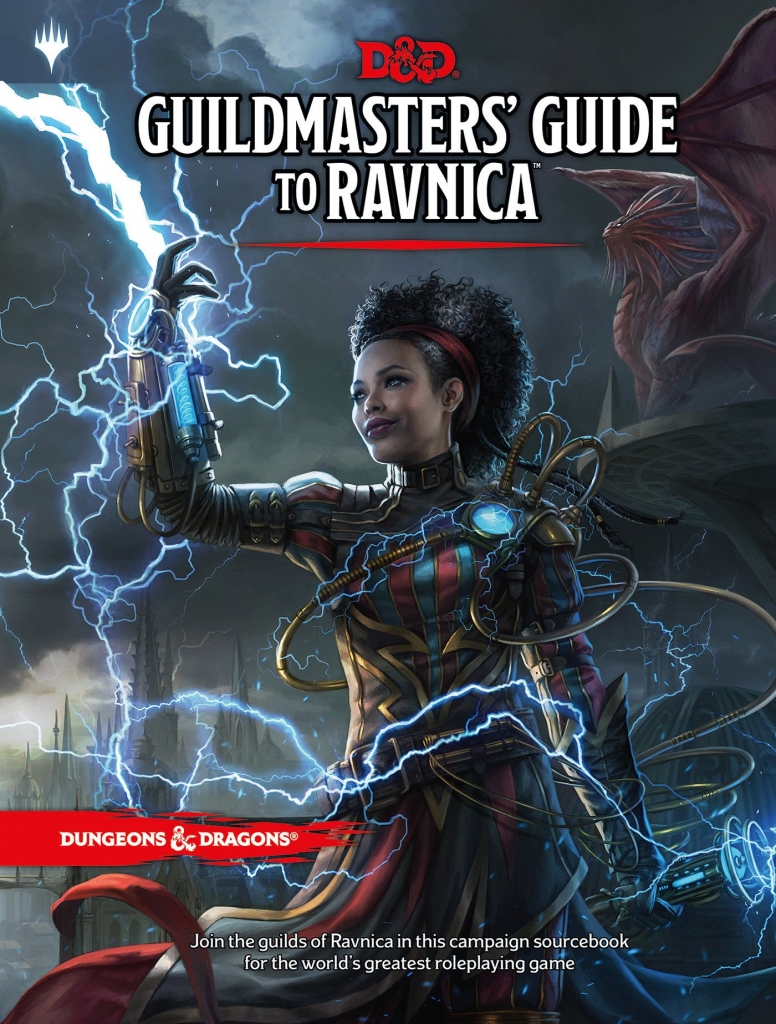 Explore a worldwide cityscape filled to the brim with adventure and intrigue in this campaign setting for the world's greatest roleplaying game.

A perpetual haze of dreary rain hangs over the spires of Ravnica. Bundled against the weather, the cosmopolitan citizens in all their fantastic diversity go about their daily business in bustling markets and shadowy back alleys. Through it all, ten guilds—crime syndicates, scientific institutions, church hierarchies, military forces, judicial courts, buzzing swarms, and rampaging gangs—vie for power, wealth, and influence. These guilds are the foundation of power on Ravnica. They have existed for millennia, and each one has its own identity and civic function, its own diverse collection of races and creatures, and its own distinct subculture. Their history is a web of wars, intrigue, and political machinations as they have vied for control of the plane.
Where will your adventures take you this weekend?