Welcome to November!  BlackStone Fortress, Beastmen of yore, and more goodies arrive!
Here's the list of products and prices for this weekend's GW releases about to hit the shelves. starting with Blackstone Fortress, and some Made to Order Beastmen and more products.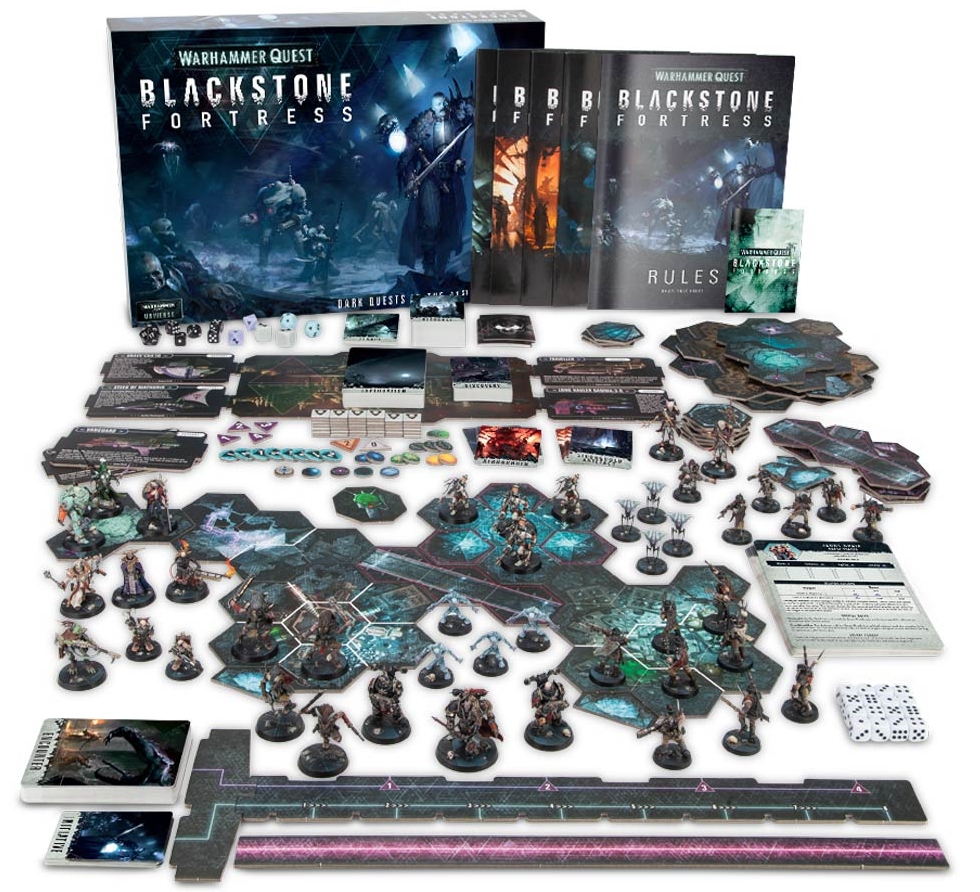 Blackstone Fortress

 $150
At long last – it arrives! If it looks familiar, yes GW did put Blackstone Fortress up for pre-order for 2 weeks in a row to build up the excitement (and pre-orders).
Age of Sigmar Made to Order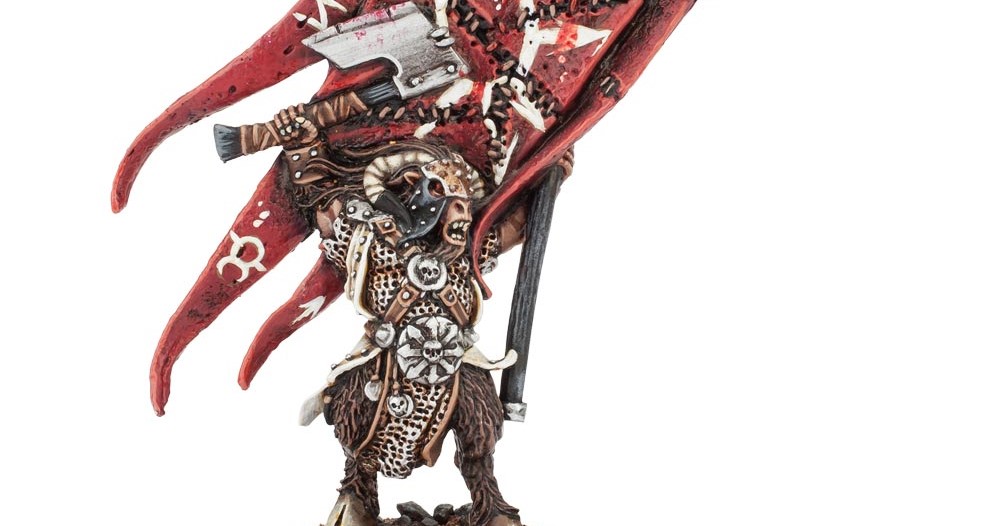 Various & Sundry Beastment – GW Website, $$$ TBD
Get your goat on – old school.
Black Library

The Beast Arrises Vol 2 (paperback) 
$25.00
THE STORY
The Imperium's situation has never been more grim – an ork attack moon hangs over Terra, and ork armadas ravage human space. It seems nothing can stop the greenskins – neither brute force, science, nor faith. When the Adeptus Mechanicus reveal they have discovered the orks' point of origin, the Space Marines gather their forces for a massive assault on their enemy's home world. But what the Imperial forces need is a figurehead, a hero from legend to lead them – a primarch. Can one these figures from legend be found, let alone persuaded to aid them?
CONTENTS
Throneworld by Guy Haley
Echoes of the Long War by David Guymer
The Hunt for Vulkan by David Annandale
The Beast Must Die by Gav Thorpe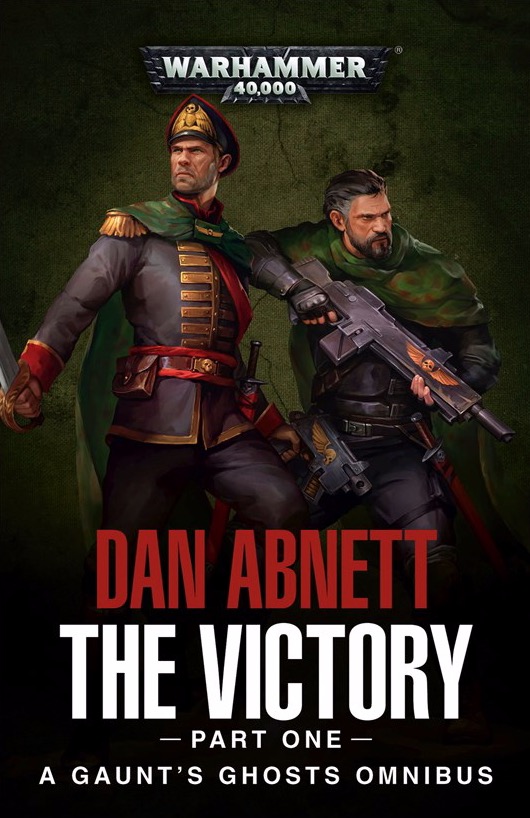 Gaunts Ghosts: The Victory (paperback) 

$20
THE STORY
After twenty-five hard, blood-soaked years, Warmaster Macaroth's crusade to free the Sabbat Worlds from the clutch of Chaos has ground to a halt. The Warmaster's forces are split and deadlocked on two separate fronts, haemorrhaging momentum, men and materiel. A series of ambitious covert operations is planned across the sector – their aim to break the stalemate so the Imperial forces can move forward once more. Key players in this shadow war are Colonel-Commissar Gaunt and the Tanith First-and-Only. Will the bravery and cunning of this infamous regiment tip the balance in the Imperium's favour?
Written by Dan Abnett
CONTENTS
Blood Pact
Salvation's Reach
Family
You Never Know
Ghosts and Bad Shadows
Killbox

Gaunts Ghosts: The Warmaster (paperback) 

$17
THE STORY
After the success of their desperate mission to Salvation's Reach, Colonel-Commissar Gaunt and the Tanith First race to the strategically vital forge world of Urdesh, besieged by the brutal armies of Anarch Sek. However, there may be more at stake than just a planet. The Imperial forces have made an attempt to divide and conquer their enemy, but with Warmaster Macaroth himself commanding the Urdesh campaign, it is possible that the Archenemy assault has a different purpose – to decapitate the Imperial command structure with a single blow. Has the Warmaster allowed himself to become an unwitting target? And can Gaunt's Ghosts possibly defend him against the assembled killers and war machines of Chaos?
Written by Dan Abnett.
~ It looks like Blackstone Fortress hits in 2 weeks.