A big part of the fun of Monsterpocalypse is the city-destroying action of two kaiju fighting each other to save or destroy humanity. And now your city can look its best, thanks to these new resin buildings from Privateer Press.
Enough buildings to make a city out of–with some repetition. There are six unique ones to get through, so let's dive right in.
via Privateer Press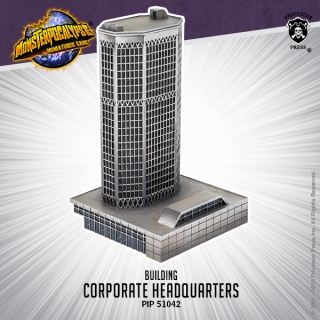 A Corporate Headquarters is a large and impressive building where decisions get made and a variety of middle managers seek to one-up one another in an endless quest to get ahead, none of which will matter when the city burns.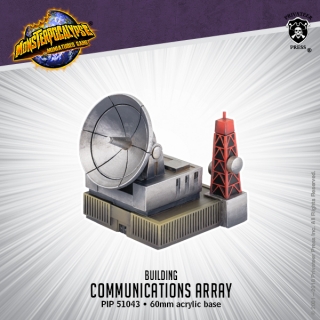 Modern society would be lost without the steady and constant flow of information made possible by a solid Communication Array, as useful for coordinating military strikes as streaming entertainment to the masses.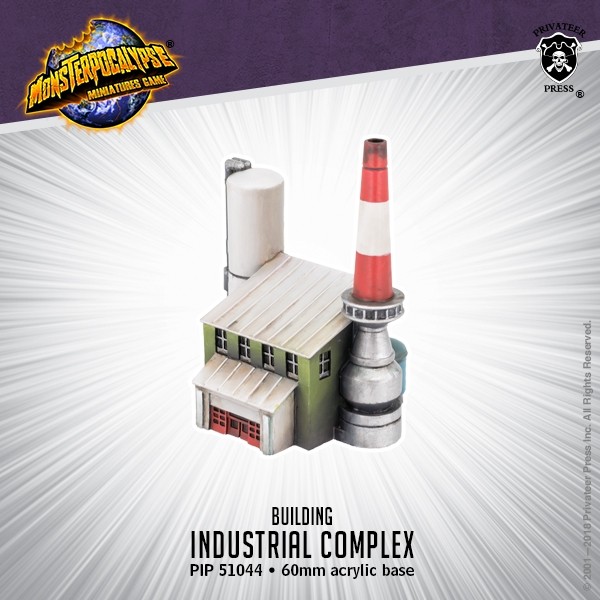 While an industrial complex isn't pretty, would any city be without a place for the thriving masses to work endless hours trying to create goods and services for others to consume, all the while oblivious to the approach of titanic horrors?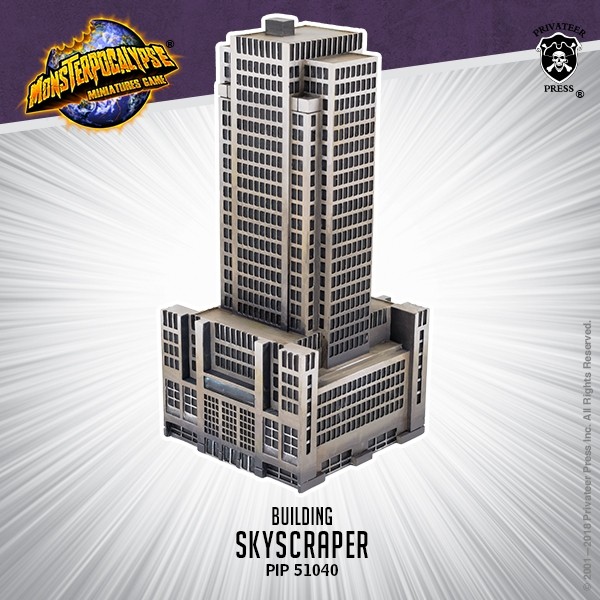 Some buildings are taller and more impressive than others, and these ones are all that and more. Reach for the sky, Skyscraper, but do not be surprised when a rampaging Terrasaur knocks you down.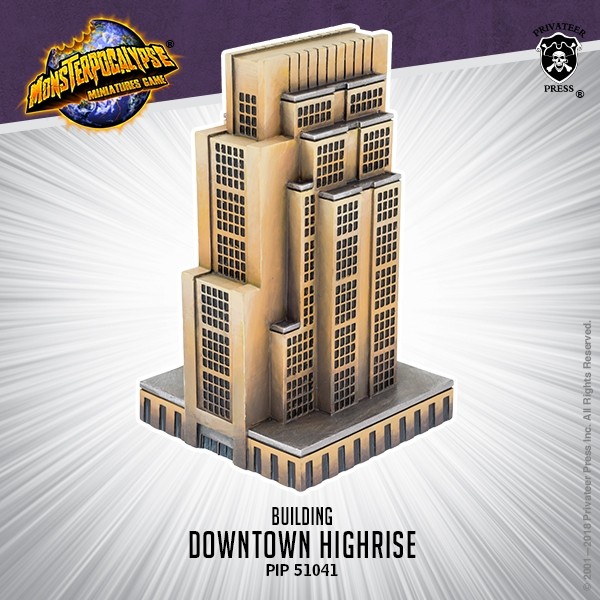 The Downtown Highrise is a fancy establishment and a great place to live for the young urban professionals, offering good closet space and an excellent view…until such a time as the city is overrun with giant bloodthirsty monsters.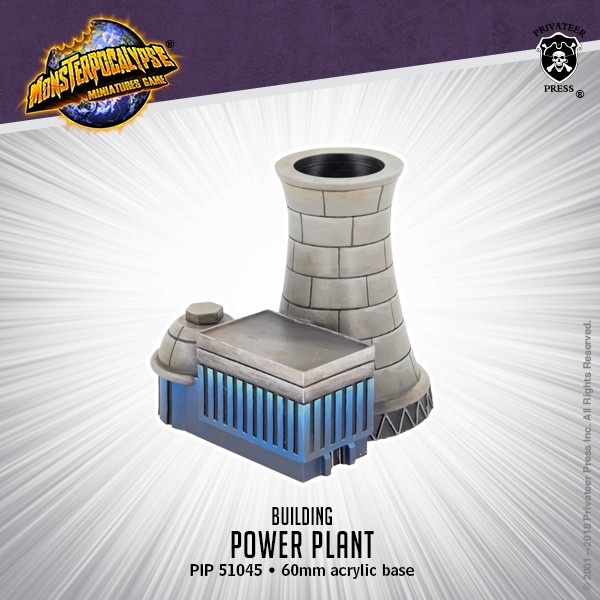 Everyone needs power, whether to run entertainment systems, to illuminate the night, or to be siphoned by invaders from Mars and thereby facilitate the conquest of Earth. Power Plants are particularly favored targets by many of the oversized creatures menacing the planet, and they explode spectacularly when stomped upon.
All this building and destroying really puts me in mind of Fraggle Rock–so get out there and dance your cares away.