The Great Old One of board games makes a triumphant return with its Third Edition rules. Adam and Chris hold onto their sanity as they look inside the box.
Arkham Horror is a gaming franchise that anyone even mildly interested in the tabletop community knows about. With the release of the Third Edition, let's see how the game has changed.
From a glance, the most obvious change is to the board. No more static map of the city, instead the locations are double-sided modular tiles. Additionally, the third edition throws you right into the thick of it since the Mythos phase is doubled, giving players two problems to deal with at once. Beyond that, the Mythos deck has been replaced with a Mythos Bag, containing the various tiles which cause the Mythos effects. These tiles are only returned to the bag upon being empty. This ensures that you will run into a variety of problems and if something can happen, it will.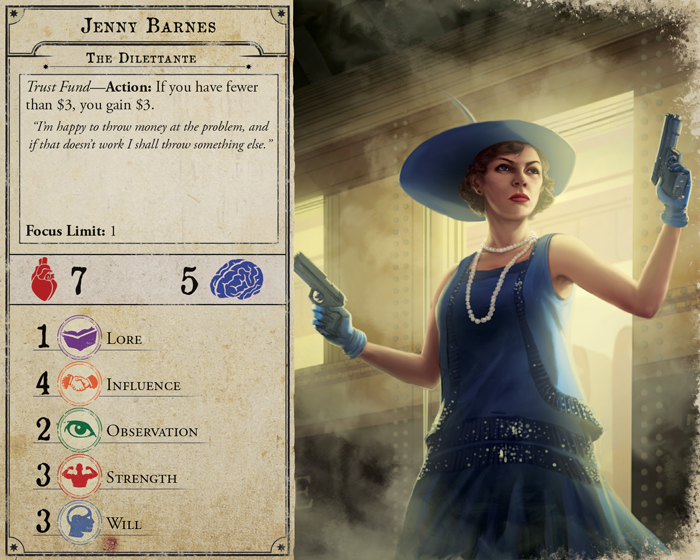 Lastly, the addition of the Focus mechanic grants more powerful versatility to the players. Focus can be used to improve an investigator's stats for a static bonus to those rolls. Or instead, they can be discarded for a reroll when the need for it calls.
There is also a whole slew of smaller changes to game mechanics and game balance, specifically for a lower number of players. With how daunting Arkham Horror 2nd edition appeared to novice players, I'm certainly hoping this more slimmed down version will draw in a lot of new players to one of my favorite games.
From Fantasy Flight Games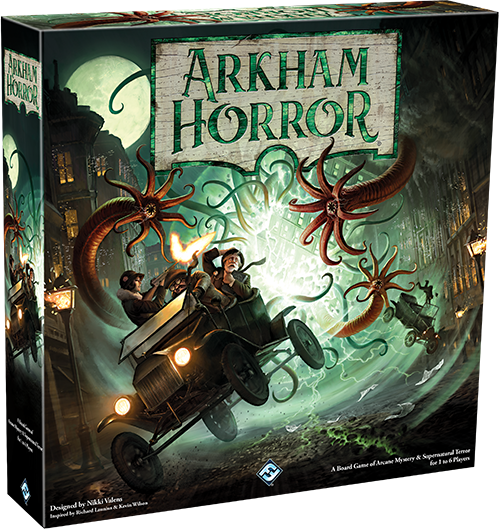 The year is 1926, and it is the height of the Roaring Twenties. Flappers dance till dawn in smoke-filled speakeasies, drinking alcohol supplied by rum runners and the mob. It's a celebration to end all celebrations in the aftermath of the War to End All Wars.

Yet a dark shadow grows in the city of Arkham. Alien entities known as Ancient Ones lurk in the emptiness beyond space and time, writhing at the thresholds between worlds. Occult rituals must be stopped and alien creatures destroyed; before the Ancient Ones make our world their ruined dominion.

Only a handful of investigators stand against the horrors threatening to tear this world apart. Will they prevail?
1 – 6 Players
120 – 180 Minutes
Ages 14+
~"That is not dead which can eternal lie, And with strange aeons even death may die." – H.P. Lovecraft