Privateer Press has sent us another exclusive preview from one of their games – come take a look at what is coming your way soon…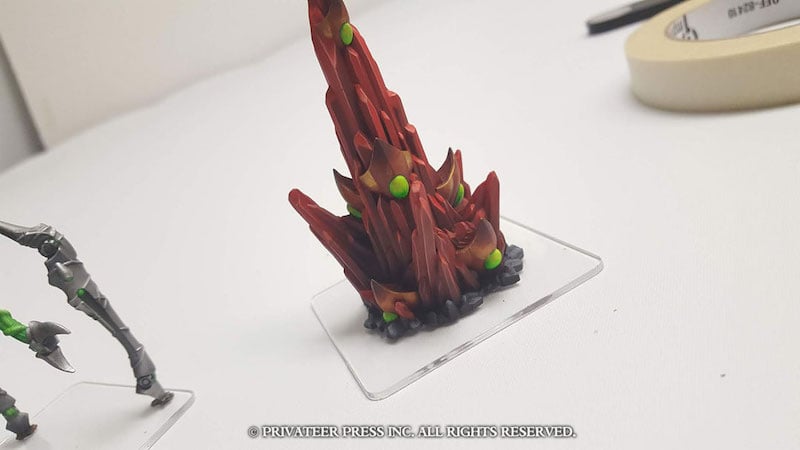 "Okay everyone, remember where we parked!"
This one is pretty clearly for Monsterpocalypse. The clear base is a dead give away. Plus, the design has a lot of elements from the Planet Eater's Faction: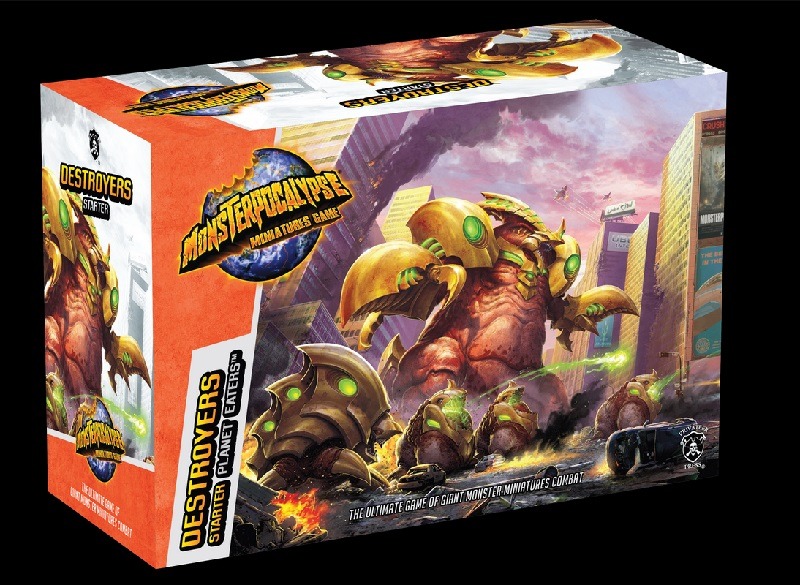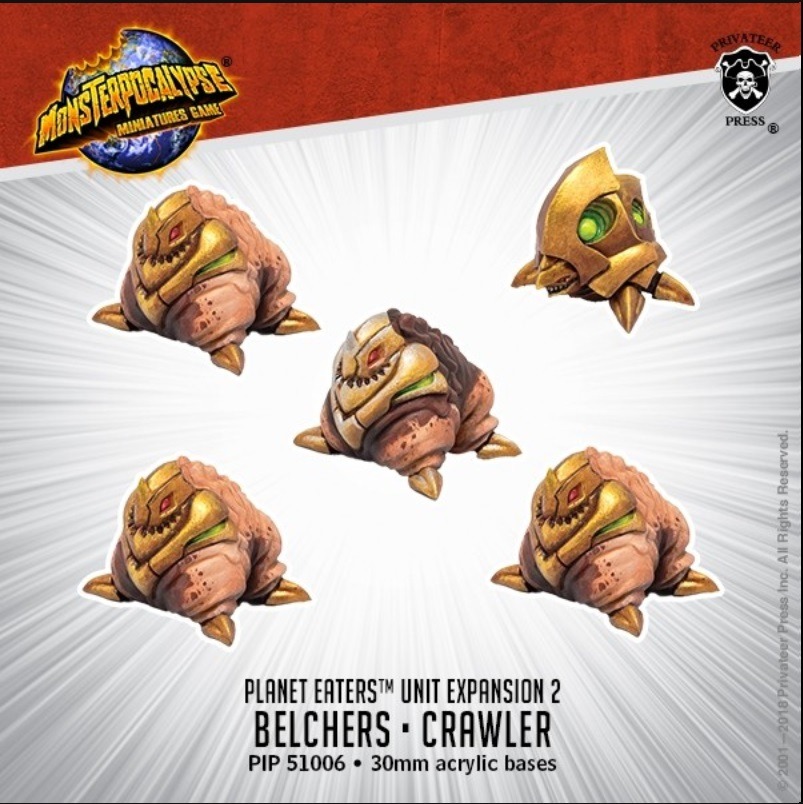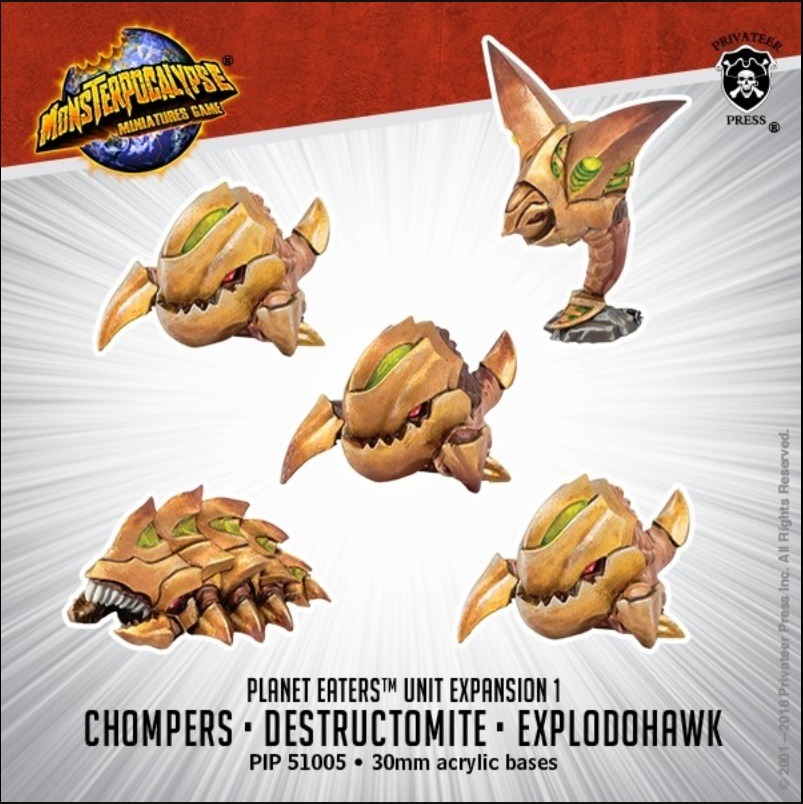 This will probably be a new building for your games which is pretty cool! I'm glad to see the Destroyers are getting unique buildings, too. Even if these are just reskins of other buildings rules-wise, it helps add some more character to the game.
Now that we've solved that mystery – can we talk about what the heck that OTHER thing is!?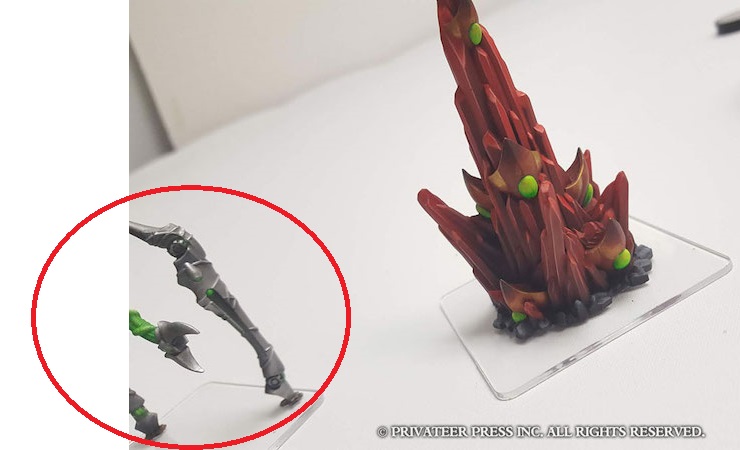 Looks like something new is coming to town… Anyone want to take some guesses on this one?
The Martians might be coming to town for the Holidays…