Vigilus Defiant covers Marneus versus a Lord of Chaos. But what comes afterwards? Khorne may be involved…
We already know from Nottingham that the first big narrative arc in the post-codex Warhammer 40,000 codex world is Vigilus Defiant.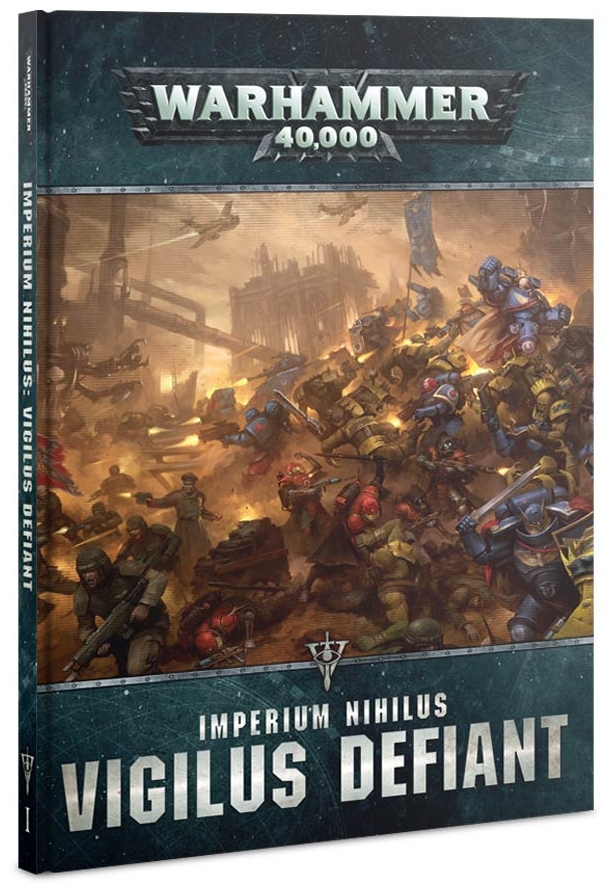 I can hardly wait! If you look carefully at that cover, note the "Imperium Nihilus" up there. I believe that like the "Gathering Storm" moniker this will be only the first book in a linked narrative series or trilogy tied around the events in the Imperium Nihilus. Now look closely at the book's spine. Note the V-based logo (for Vigilus?) and the roman numeral I. You don't bother with that number if this is a standalone book.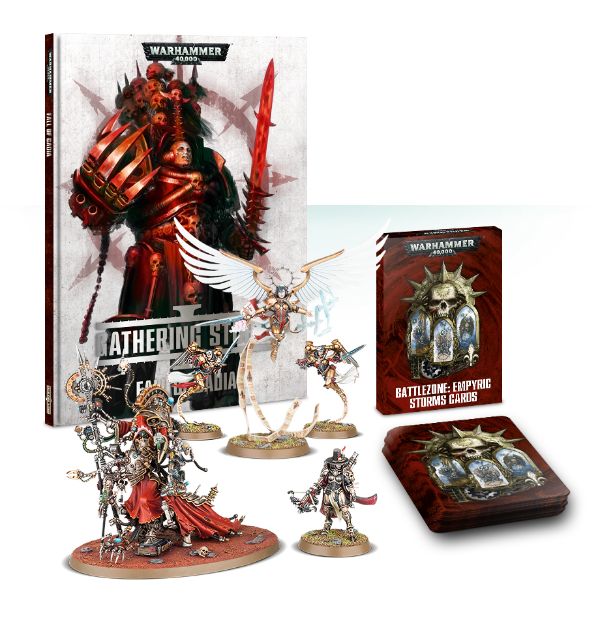 Pepperidge Farms remembers…
We know this book will be set on Vigilus and that it will focus on the battles between Primarisized Marneus and Chaos Lord Haarken Worldclaimer.With the Ultramarines and Chaos being the main opposing forces and Eldar, Orks, Astra Militarum, Genestealer Cults added to the mix. I'm sure every other Imperial organization will get pulled in eventually.

The Rumors
Rumormongers say that there are at least 2 further books in this series coming in 2019.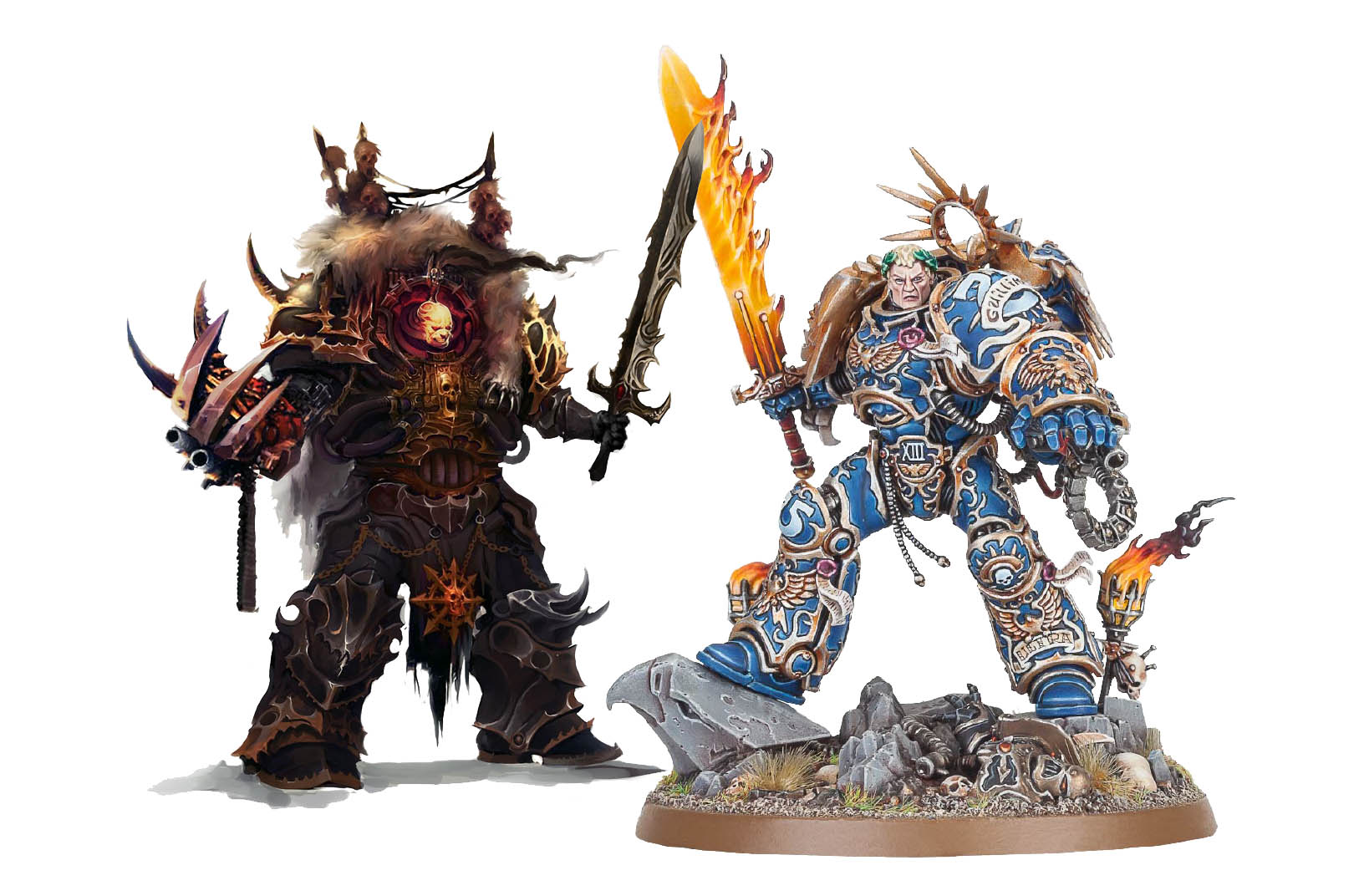 Book 2
Is centered on Vigilus
Focuses on Abaddon and Guilliman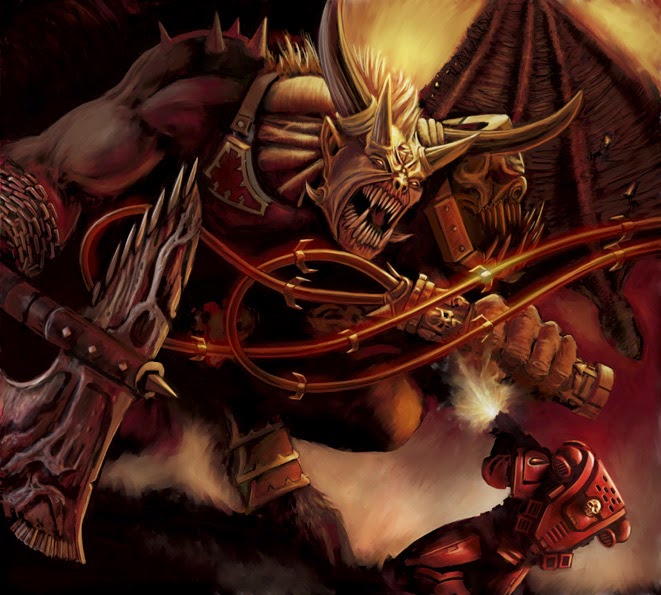 Book 3
Moves to a new location in the Imperium Nihilus
Focuses on  the Blood Angels and Khorne

Thoughts
Book 2: I would expect this to the the "Fall of Cadia" equivalent. The big bad confrontation we have all wanted to see since Rise of the Primarch finally comes to pass. The Warmaster vs Guilliman. It has always been a matter of time. These two are made for each other and whatever happens it will be great. Hopefully Vigilus doesn't get cut in half. A new badass modern Abaddon miniature is a given. My big question is who ELSE would accompany him with a new mini? (looking at you Fabius)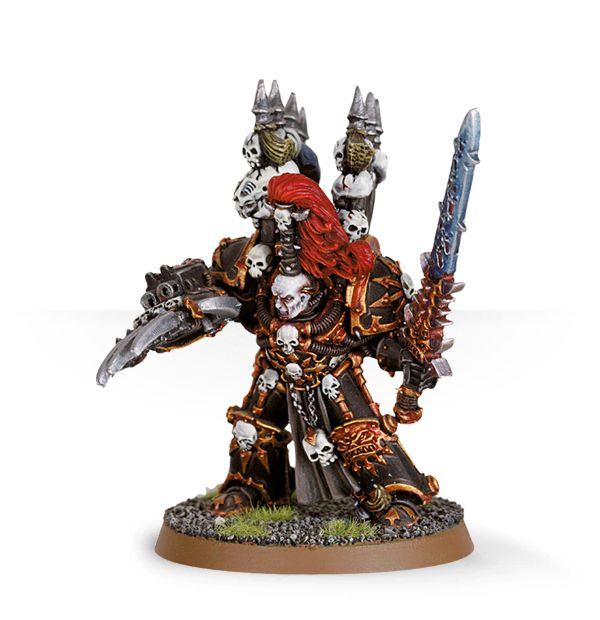 Pictured: pure Marneus Calgar mini envy. +1 to hit when fighting Marneus.
Book 3: This one is really interesting.  The Blood Angels have had a rivalry with Khorne and in particular Ka'Bandha going back to the Horus Heresy and the whole Signus Prime mess. 8th Edition opened with the Blood Angels being almost wiped out on Baal by Tyranids, only to be saved by "divine" intervention from again… Ka'Bandha. He left a giant mountain of nid skulls piled up in the shape of Khorne's sigil. I'm sure the Blood Angels cleaned that up before any Inquisitors showed up. Don't let anyone tell you Bloodthirsters lack a flair for the dramatic. In the Blood Angels codex we find out Dante endorses massive Primaris Marine reinforcements of the Blood Angels to get them back to fighting strength. Corbulo has been monitoring them in combat hoping they represent a final cure for The Flaw, but there have been some "incidents" involving BA Primaris lashing out in acts of terrible violence.  You can see where this is going…
I could see this book being set on Vigilus, Baal, or some other key world being fought over. Logical key combatants would be:
Dante (Primarisized) Remember he is the "Regent of the Imperium Nihilus", so kind of an important guy for a narrative arc titled: Imperium Nihilus.
Mephiston (Primarisized)
Kharn
Ka'Bandha (new kit?)
Angron
It just depends on where GW want to steer this one.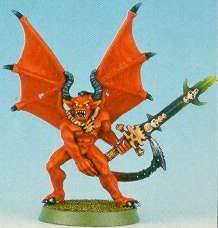 Just make Angron like this – but WAAAY bigger…and clothes.
~I am officially (cautiously) intrigued. Have at it folks.
P.S. I'll bet you $1 we see Primaris Death Company before this is all over…