When it was announced that favorite couple's Black Series box set was a European convention exclusive it was a bit of a let down. Good news: the set – in a speciality display box – is now available for all fans.

Both figs are new to the 6″ Black Series. They feature the line's attention to detail and higher end sculpts and paint that collectors crave. There have been some complaints about the screen accuracy of Han's coat, but this is still an awesome set that's worth picking up. Know any huge fans getting hitched in the next couple of months? This could be the perfect wedding gift.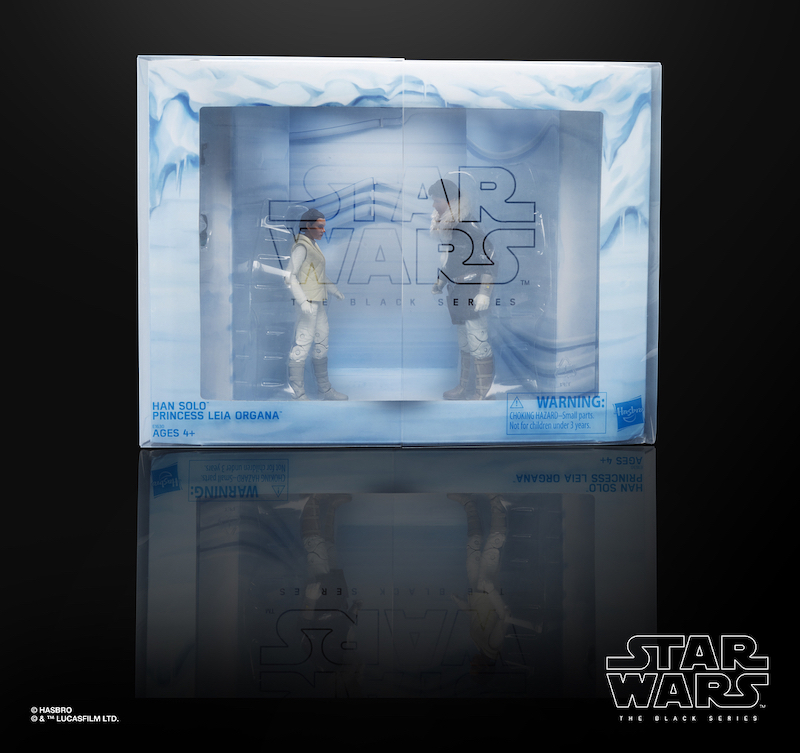 Black Series Hand & Leia on Hoth Set – $49.99
As the battle against the Empire wages on, it becomes clear that Princess-turned-Rebel-leader Leia Organa has a soft spot for scoundrels, and Han Solo has his own feelings for "her worshipfulness." While the two begin to earn their reputations as heroes for the Rebellion, they come to discover that sometimes in love, it's just about knowing. Kids and fans alike can imagine the biggest battles and missions in the Star Wars saga.
6 inches tall
Multiple points of articulation
Blasters, goggles, and Han's holster
Han's clothng includes cloth elements
Comes in collectors display box