The battle for Vigilus is shaping up to be an epic fight, and for one venerable character it SHOULD be the last.
Vigilus Defiant is coming out soon, and we now know its going to be part one of an epic two part campaign. This massive conflict seems set to draw many of the major players in modern 40K together on one world for a major showdown. While we can't know who will win (though anyone living on Vigilus will surely lose), we should expect some deaths and shake ups over the course of the conflict, much as we saw during the Gathering Storm Books. One of these deaths I think we should see is that of the Warmaster of Chaos himself, Abaddon Despoiler. Lets talk about why.
The Showdown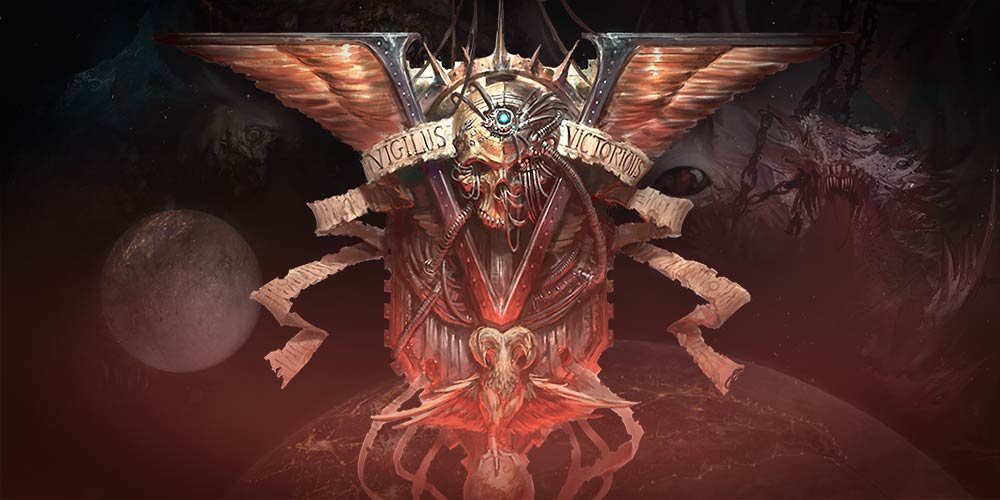 We know that Vigilus Defiant is going to showcase the conflict between Marneus Calgar and Haarken Worldclaimer. Both of these guys act as kind of heralds or forerunners for their respective bosses, Guilliman and Abaddon. Given that Defiant is part one of a two part conflict, we can guess that neither Calgar or Haarken will be able to win the war on Vigilus. This will no doubt lead to an escalation as Guilliman and the Indomitus Crusade arrive for the showdown with Abaddon and the Black Crusade. It thus seems highly like that book 2 will focus on the conflict between Guilliman and Abaddon, and given that this is 40K, that they will clash – with insanely large swords.
One Shall Stand, One Shall Fall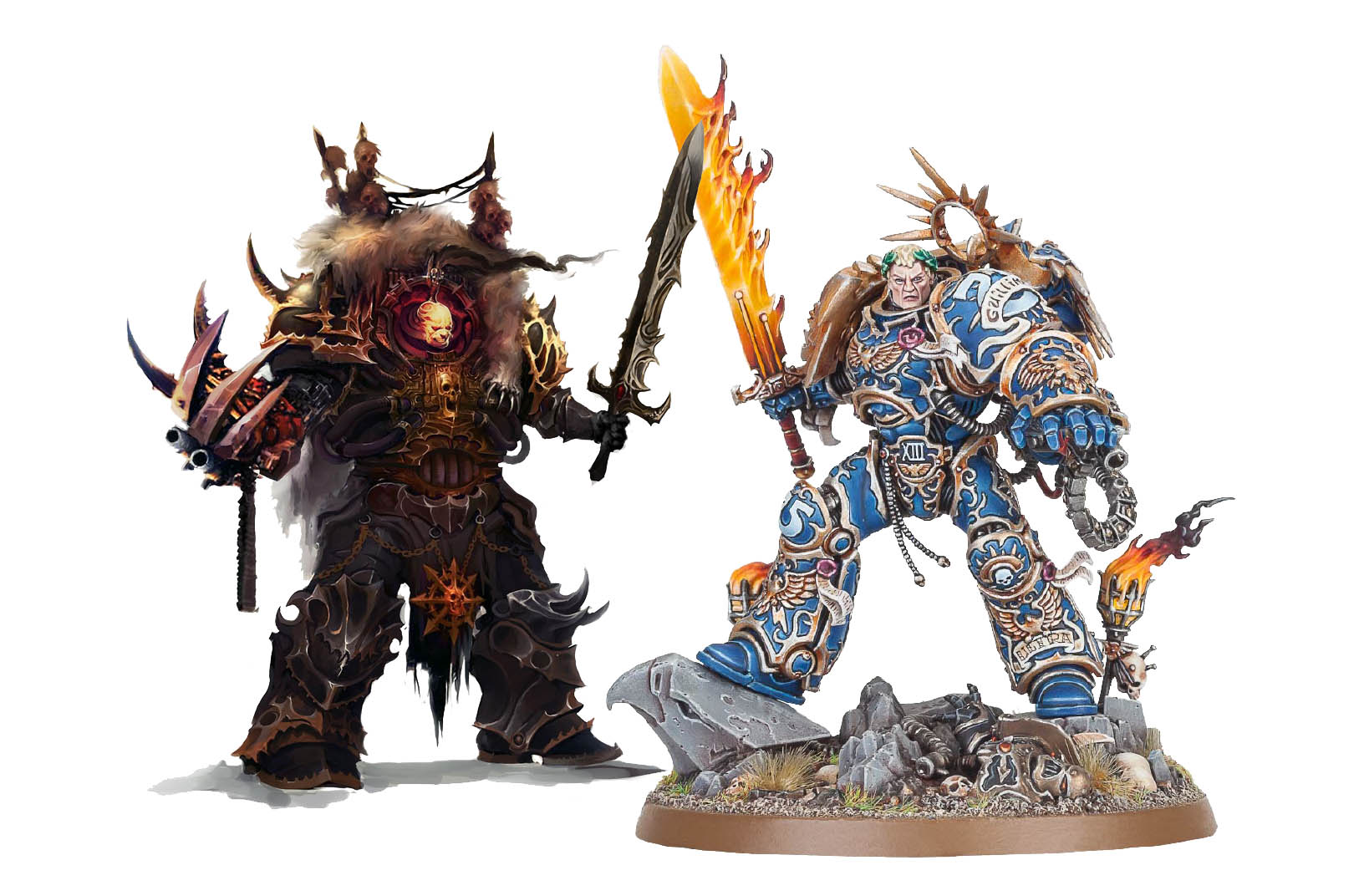 When Guilliman and Abaddon have their inevitable conflict, it stands to reason that one will win and one will lose. Now, this doesn't mean that one has to die, but I think from a story perspective it would make a lot more sense if one of them did die, and that one should be Abaddon. From a pure strength perspective, Abaddon should lose to Guilliman, Big Blue is after all a Primarch and Abaddon is not. However there are deeper reason why Abaddon should die.
The Overshadowed Lord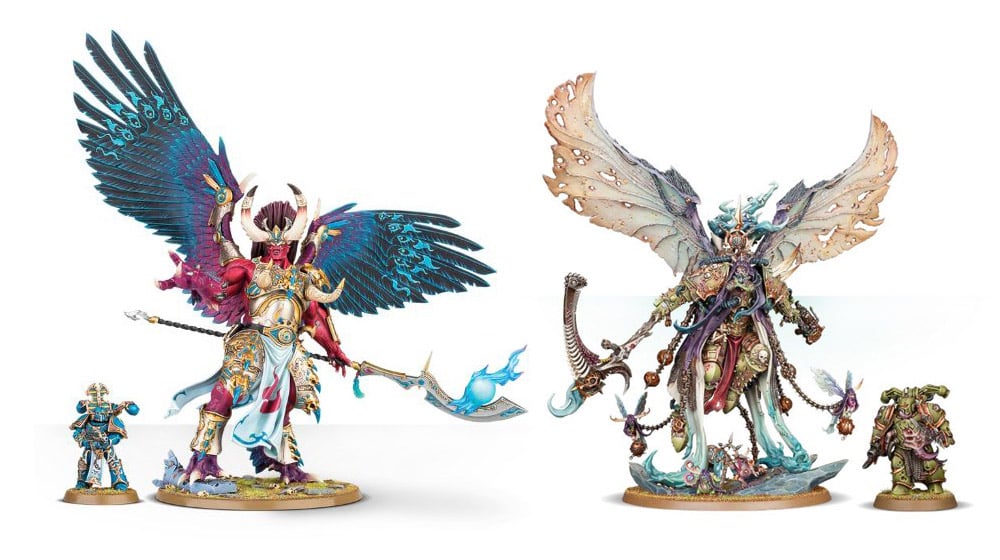 Once upon a time Abaddon was the big bad of Chaos. Aside from a few nameless demons, he was the most dangerous thing out there. Moreover if you wanted to play a CSM army without demons, he was the big leader. And he was a good counter to his Imperial opposites. Marines like Calgar and Logan Grimnar where well matched to wage battles across the stars. The return of primarchs however changed all that. On his own side Abaddon has been supplanted both on the table top and to a degree in the fluff, by Magnus and Morty. If more Chaos Primarchs come (looking at you Fulgrim), his star will decline even more. Guilliman's return also hurts hum. While Abaddon can be good match for Chapter Master, he's not really the equivalent of a loyal Primarch. He's now out classed both on his side and by his enemies.
Nowhere to Go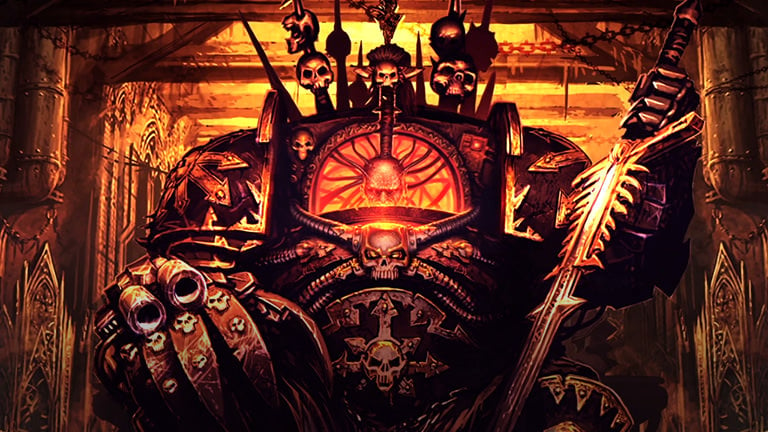 Story wise Vigilus has two obvious places it can go. Either the Imperium puts up a valiant fight but is ultimately defeated, or they succeed in rebelling the Chaos attack (for now). If they do lose at Vigilus it seems it will feel a lot like a retread of the Fall of Cadia, with an important Imperial World holding a choke point falling to the Black Crusade. While this could be done well, it would be easy for it to be boring and simply something we've already seen before.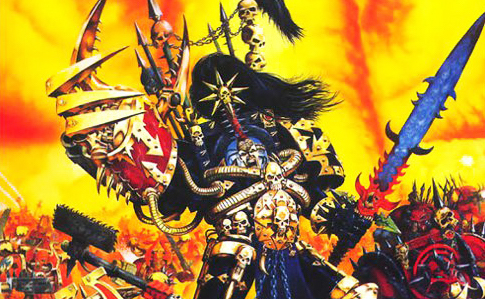 The other option is that Chaos loses at Vigilus. I actually think this is a more interesting option. Perhaps a victory at Vigilus would give the Imperium a bit of breathing room, just enough time that they can think about starting their own civil war. However we've got to ask what a losses at Vigilus would mean for Abbadon. For a while Abbadon was kind of a joke, he'd tried and failed for 10,000 years to do something. Fall of Cadia managed to retcon him however, showing us that he wasn't failing, he was sowing seeds. However a loss at Vigilus would push him right back into joke territory. This is especially true if he fights Guilliman, then loses and scampers off like a Saturday morning cartoon villain. Far better for him to die a glorious death in service to his gods, and allow someone new to step forward.
Who Would Lead Chaos?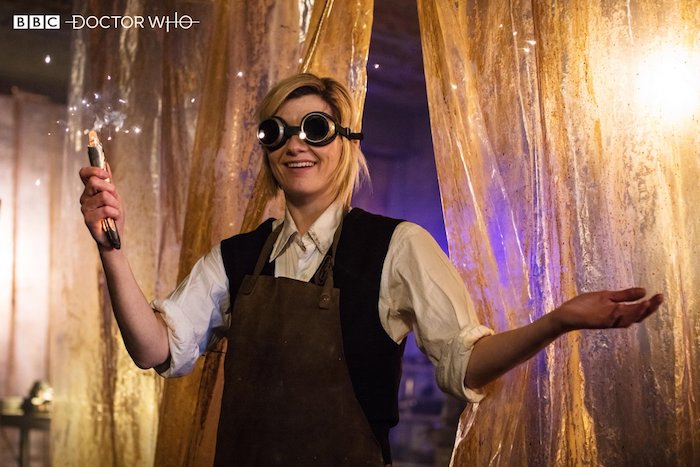 I mean the Doctor is clearly a master of the Warp.
If Abbadon were to die, Chaos, or the Black Crusade, would still need a leader. Who could pick up this mantle? It can't be any of the Daemon Primarches, they are all sworn to one god or another. Whoever takes over command needs to be able to gain the allegiance of all the Gods and Legions, not be a demon and also be more than a regular Marine, capable of fighting someone like Guilliman. There is one good, and crazy candidate.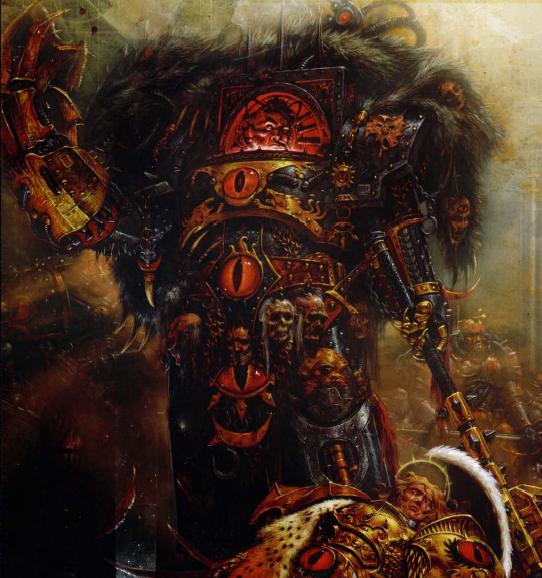 Not long after the end of the Heresy the rogue Emperor's Children Apothecary Fabius Bile stole the body of Horus Lupercal and created a clone of the fallen Primarch. The clone proved somewhat unstable and was ultimately destroyed by Abbadon who had come to hate Horus for his failure in the Heresy (ironic when compared to Abbadon's 10,000 years of failure). However Bile has had a long time to perfect his cloning prowess, and it's just possible he could have gotten his hands on some Primarius tech. Maybe a new clone of Horus, made stable with Primarus enhancements, could arise from Bile's fleshpits to take command of the Chaos Legions.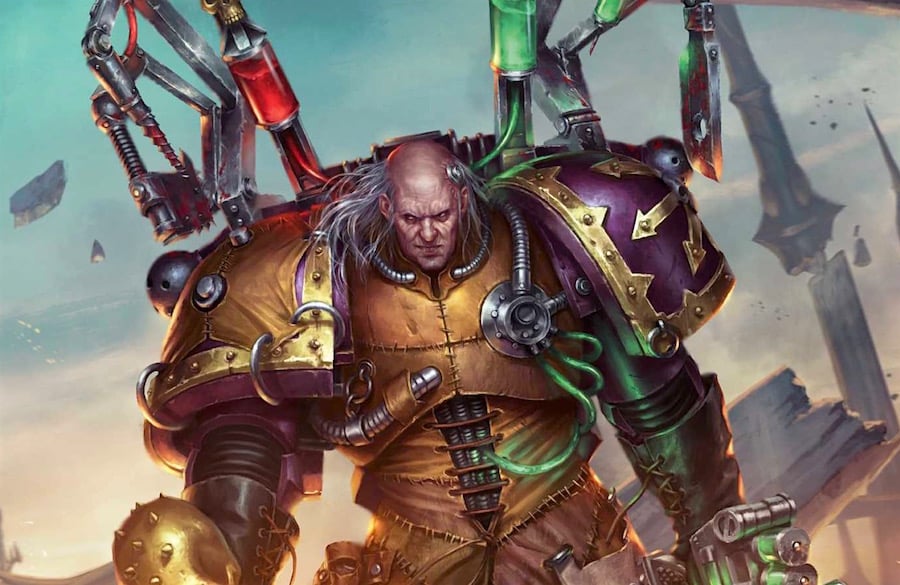 This would actually fit pretty well. Both Chaos and the Imperium would now be led by a resurrected Primarch. Moreover, just like Cawl is a shadowy power behind Guilliman, Bile would be a shadowy power behind Clone Horus. They would truly be dark mirrors of one another, and well matched for another round of the endless war.
But First, Abbadon Needs to Die

For any of that to happen Abbadon would need to die, most likely on Vigilus. Now I want to be clear, just because Abbadon would die in the fluff does not mean you couldn't use him on the table top. 40K is host to many dead heroes you can still play. Captain Tycho of the Blood Angels has always been dead, yet still playable. Color Sargent Krell was killed in Gathering Storm by Abbadon yet is still in the Guard Codex. Macharius once had a mini and rules, while being dead for millenia. In fact given the 200 year time jump to Vigilus is a good bet most current 40K characters are actually dead. So don't worry about being able to use Abbadon post death. In story however, I think it would make a lot of sense for Abbadon to at last die, and be replaced. Give him his new model, give him a last epic showdown,and send him off into the long night.

Let us know who you think should fall at Vigilus, down in the comments!