There's a new set of rumors on the Marine's next codex and minis slated for early 2019. Take a look Battle Brothers:
If there is one thing that GW does like clockwork – it is updating the Space Marine Codex in the middle of an edition. We've been hearing for months that there is a new set of Space Marine models coming and the rumormongers been chirping over the holidays with additional tidbits.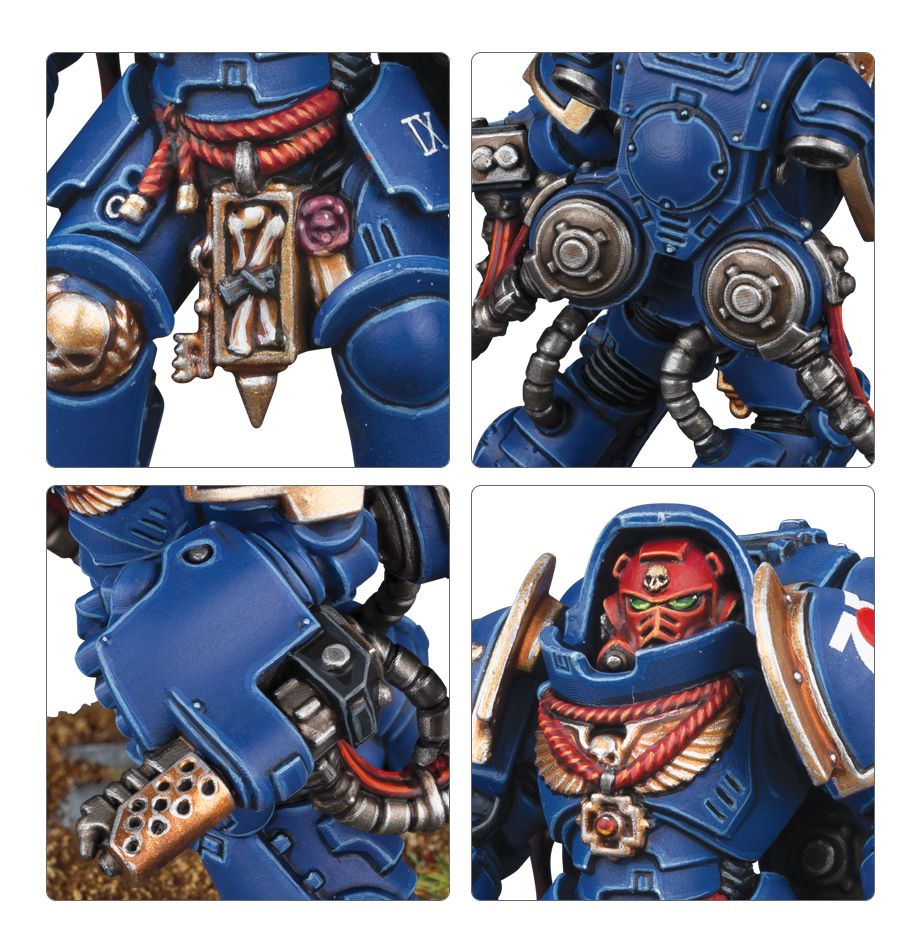 Industry professionals say:
New Codex Space Marines Slated for Early 2019 (some chatter says Q1)
Will include a number of new kits for Primaris Marines:
A unit of high speed 1-man vehicles
A Primaris Medium Transport
A Primaris small Flyer
A Primaris vehicle combo-kit with two large turret weapon options acting as replacements for 2 older Classic Marine vehicles.
A Primaris Heavy Infantry Hand to Hand Unit with two weapon options based on CC Terminator/Deathwatch loadouts.

Thoughts
The first three are very similar to what has been out there in the past 3-6 months. The high speed unit could be bikes, jetbikes, jump packs or something really funky. The Medium Transport I would guess is a anti-grav Rhino equivalent. There is a little more detail on the size of the flyer – it being on the small size of things – I guess the Storm Talon is the smallest SM flyer right now. Unless the flyer is a transport I'm unsure of exactly what would make it a "Primaris" vehicle (outside of fluff)?
The vehicle variant with new turrets would most likely be a kit based on the Repulsor. It has a large turret ring and could accommodate a lot of different big weapon options up top. My top suspects for obsolescence would be the Whirlwind and the Vindicator – two ancient kits and providing both long range-indirect and close range firepower.  The Heavy Infantry unit would give Primaris only armies a much needed Assault unit – and I would assume is based on the Mk.X Gravis Armor. I would assume weapon loudouts based on a subset of:
Lighting Claw equivalents (lots of attacks)
Thunderhammer/Storm Shield equivalents (balanced offense/defense)
Double-handed thunderHammer equivalalents (pure high-S offense)
Let's hope we can avoid the underwhelming bolt pistol/chainsword combo this time around.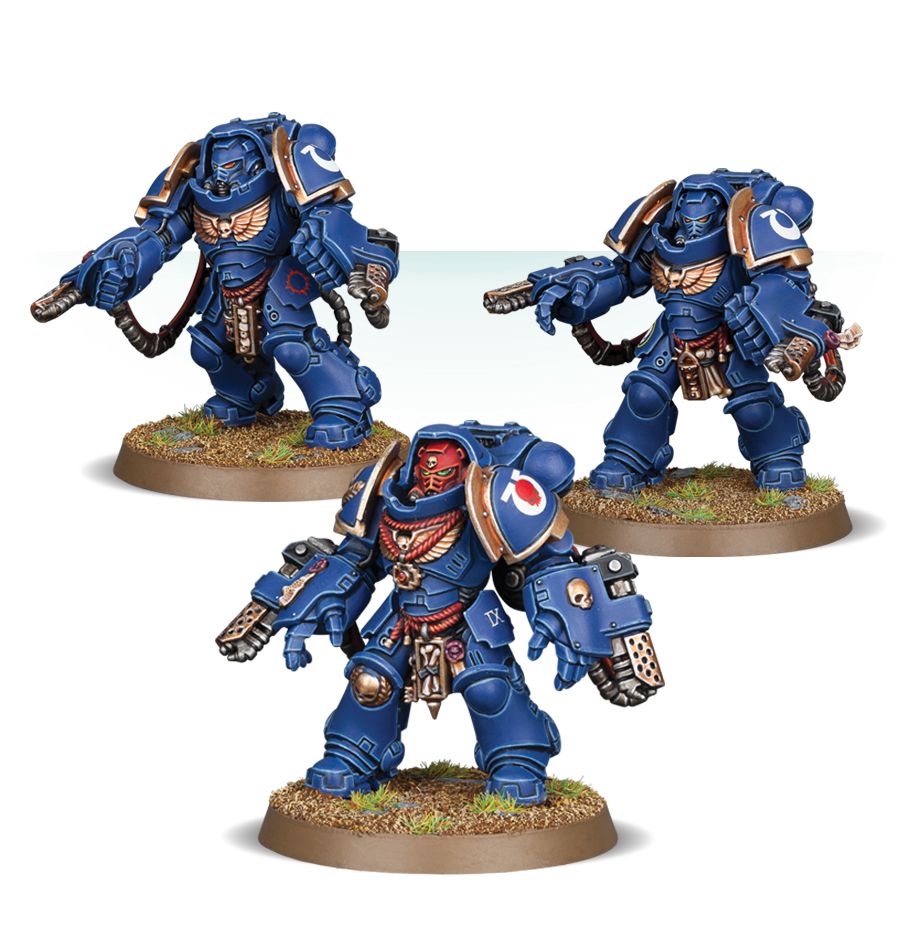 I'm imagining these guys with close combat options.
If these kits pan out – this would be a big expansion of the Primaris line, with the ultimate effect of allowing a solid stand alone army that does not need classic marine models.
~Have at it.