With the release of Vigilus Defiant the Imperial Fists now have the best Intercessors in the Space Marine forces.
Since their introduction a year and a half ago (where has the time gone!) people have been debating the best way to field Intercessors. They've tired a many different combos and tactics to get the most of out their Intercessors. In the now campaign book Vigilus Defiant we find a host of new rules, many aimed at Intercessors that has reinvigorated the debate. I've set out to scour the new book and find the best way to field Intercessors possible. Lets take a look at what I found.
The Rules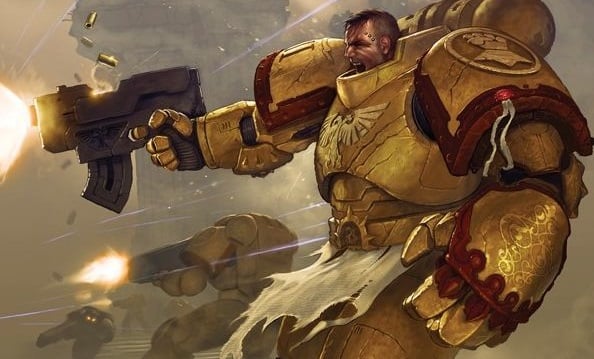 I did set myself a few guidelines in my quest that also serve as caveats for this article. Those are:
Building the list based on Intercessors from Codex:Space Marines, not other "Space Marine" books. While I think for instance Deathwatch Intercessors are rad, they field them in an completely different way. Other books, are also a more unique. So I wanted to focus on just Codex: Space Marines.
Not be based around a special character. You could argue that any list with Guiliman has the best Intercessors in the game, but I feel that is a little unfair. He makes everything better, equally. So the list can have special characters, but shouldn't be dependent on them.
The Core List
So looking through everything I came up with the core of a list that I think gets the most out of Intercessors of any faction. The surprise, to me, what that this list is Imperial Fists and could be pretty solid. Here is the core of the list I've come up with.
Imperial Fist Battalion 
Primaris Librarian -101
Primaris Lieutenant w/ MC Auto Bolt Rifle – 74
Primaris Ancient- 69
10x Intercessor Squad w/ 10x Bolt rifle Power Fist and Auxiliary Grande launcher -179
10x Intercessor Squad w/ 10x Bolt rifle Power Fist and Auxiliary Grande launcher -179
10x Intercessor Squad w/ 10x Bolt rifle Power Fist and Auxiliary Grande launcher -179
Imperial Fist Battalion 
Captain Lysander -130
Primaris Captain w/ power sword -86
5x Scouts w/ 5x sniper rifle 5x camo cloak- 80
5x scouts w/ 1x Missle Launcher, 5x camo cloak 90
5x scouts w/ 1x hvy bolter, 5x camo cloak -80
Catachan Battalion
Company Commander -30
Company Commander -30
10x Infantry Squad -40
10x Infantry Squad -40
10x Infantry Squad -40
1,472
18 CP
You'll notice that this list comes with a whooping 18 CP, and that is because it needs a lot of them. It is also why I brought in the Loyal 32, we needed some CPs. So lets take a look at what we are using all those CPs for.
Pregame Bookkeeping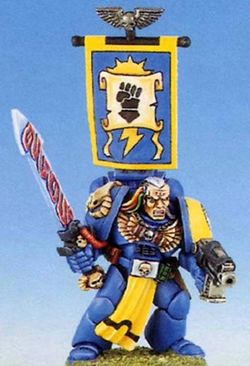 "I'm not THAT kind of Librarian!" 
This list is going to a lot of things pre-game so let me run down everything.
First we are going to make Lysander our Warlord and give him the Imperial Fist Warlord trait.

Next we are going to give the Standard of the Emperor Ascendant to the Primaris Ancient
We spend 3 CP to use the Chapter Master Stratagem on the Primaris Captain
We spend 1 CP to make the first Imperial Fist Battalion Indomitus Crusaders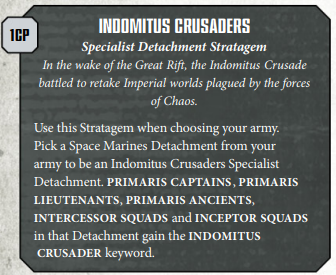 We spend 3 CP to use the Veteran Intercessors Stratagem on each of the three Intercessor squads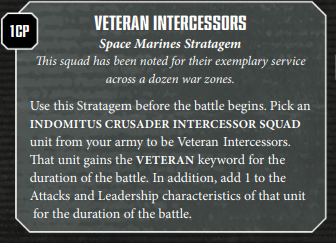 We spend 1 CP use the Field Commander stratagem on the Primaris Lieutenant giving him the Grey Shield warlord trait. (If I reading it right I think we can also give him the Reliquary of Gathlamor for free)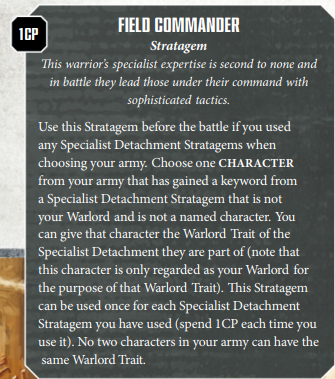 We spend 1 CP to make the second Imperial Fist Battalion an Imperial Fist Siegebreaker Cohort.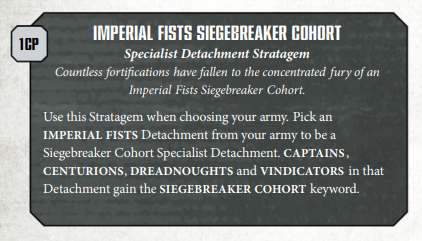 We spend 1 CP use the field Commander stratagem on the Primaris Captain giving him the Indomitable warlord trait. (Again I think we can give the Captain The Eye of Hypnoth for free).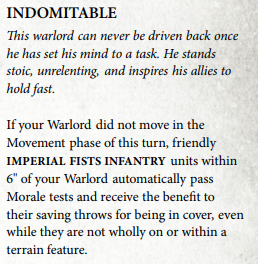 Optional: spend 1 CP to give one of the Company Commanders Kurov's Aquila.
So there we go. A mere 10-11 pregame command points spent (see why we need 18?). But what does all that get you, and why is it good for Intercessors?
Aura of Victory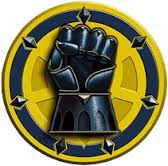 So what does this outpouring of CPs get our Intercessors? Lets take a look. First of course the Veteran Intercessor stratagem gets them an extra attack and point of LD. While the LD is pretty useless here, the attack goes a long way towards making them worth their points. In particular the Sergeant now gets 4 attacks with a power fist, which makes him pretty deadly. They also get access to some new stratagems. Since they have Bolt Rifles they can use the Rapid Fire stratagem doubling their shots. This makes them the most deadly at shooting, any Intercessor Squad can be. If you want to throw on the Imperial Fist Bolter Drill stratagem you can. Using it on 40 Bolt Rifle shots is the best it's ever going to get. Since Imperial Fists ignore cover, this is literally the best Space Marine small arms fire gets without auras.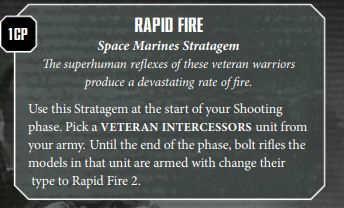 Speaking of Auras, lets talk about them. Plop your Captain down next to the squads and his Chapter Master ability will let them re-roll all misses (handy with Power Fists.) More importantly Indomitable means they always count as being in cover and pass morale checks. Lysander being nearby will give the Intercessor another +1 LD (taking them to 10) and his Architect of War trait means they will add +1 to their save vs AP 1 weapons. This means that VS ap – and ap 1 the Intercessors are going to have a 2+ save. These are going to be the toughest Intercessors you can get from Codex: Space Marines. Always counting as being in cover and auto passing morale.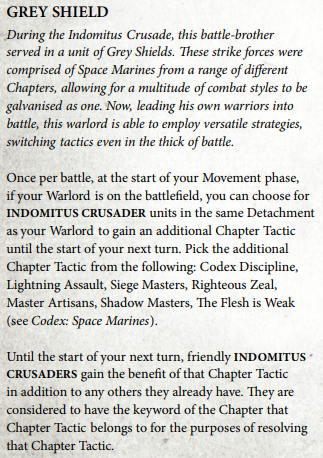 Lastly the Ancient will give everyone another +1 LD (taking them up to LD 11, but they will also auto pass morale, so kind of irrelevant ) while also allowing fallen models to fight back. The Lieutenant give the always nice re-roll wound rolls of 1 aura. In addition his Grey Shield ability lets you copy another Chapter Tactic for a turn. I find these is very nice for some abilities that you may only need every now and then. He could for instance let you copy the Raven Guard one turn 1 for a minus one to hit early on, making your troops even tougher. Or on a critical turn copy the Ultramarines allowing your Intercessors to fall back and still shoot.
The Rest of the List and Building Out

Lets quickly talk about the rest of the list here. We've seen what most of the characters can do already, and I think the Librarian is pretty self explanatory. I added in Lysander for fun and theme, and since the army doesn't revolve around him I think I kept to my rules. He adds some extra CC ompf also. You could however swap him out for another captain and not lose much. The Scouts get you more CPs and deployment shenanigans. I gave them camo cloaks because it will be extra easy for them to be in cover in this list. They've also got one Heavy Bolter and one Missile Launcher so you can use Flakk Missles and Hellfire Shells for some mortal wounds. The Astra Militarium give you more bodies and CP.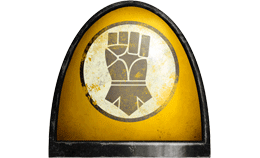 You will however notice that the list clocks in at only 1,472 points. In a standard 2,000 point game this will give you an extra 500+ points to add units. My goal was to focus on the Intercessors so the rest of the list has options. In particular I think the list could use some extra killing power. So what could you take? You could fit in roughly 15 Hellblasters (3×5). These would benefit from most of the Auras and be pretty solid. You could also fit in 9 Inceptors armed with plasma, another fast and killy choice. If you wanted to lean into the Siegebraker theme you could get 5 Centurion Devastators (4 with twin las and missile launcher, 1 with Grav Cannon and missile launcher) or 8 Assault Centurions. You could also just take 3 more 10 man Intercessor Squads, just don't forget to spend the extra CP to upgrade. You've got a lot choices.
Recap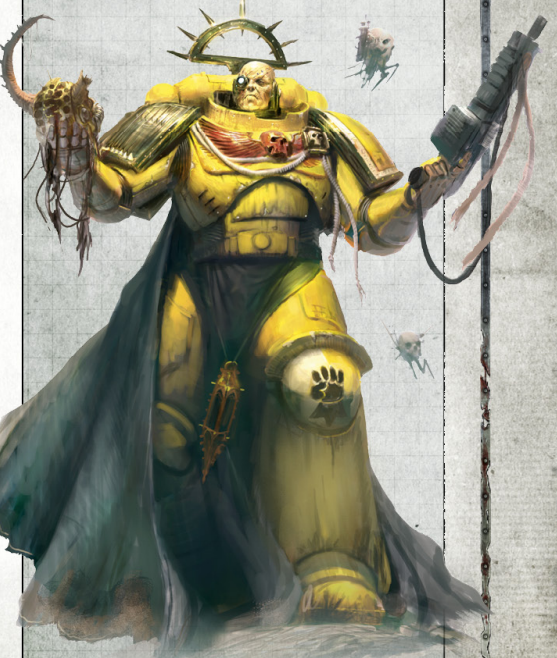 So lets do a quick recap of what our Intercessors have gotten here. If properly placed the units has LD 11, but also auto passes morale. It has 3 attacks base in combat, and its bolt rifle file ignores enemy cover. It gets to re-roll misses and can re-roll wounds of 1. It always counts as being in cover, and effectively ignores AP 1. One of your squads can double its number of shots a turn. On a critical turn the unit can fall back and then either shoot or assault again, or get a -1 to be hit. While this is a complicated set up and will take care to run, all this sets them miles above basic Intercessors, old-school Tacticals and is far better than what other Chapters get.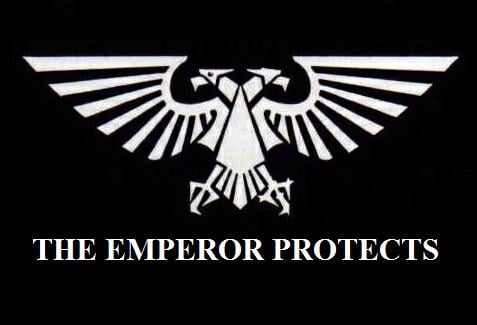 Let us know your favorite way to run Intercessors, down in the comments!