StoneMaier Games (makers of Scythe and Charterstone) tease their latest addition which touts "If you enjoy Terraforming Mars and Gizmos, we think this game will take flight at your table."
The Weekly Board Games Top 10
"The Hotness" on BoardGameGeek is a list of the currently most popular games, as based on views. This week brings us these winners:
We haven't seen our good friend Root in quite some time, but its been hiding at the 11th or 12th spot for a while.
While we do have a good mix of old and new games on this week's Hotness, we're going to be taking a closer look at the holder of the top spot, Wingspan. The reasons are mainly selfish in nature since I'm a big fan of Stonemaier Games and it's my article series so I do what I what.
Wingspan
Only about a week ago, Jamey Stegmaier teased this picture on his Instagram. Not so much hinting at a new game as just telling everyone there would be one.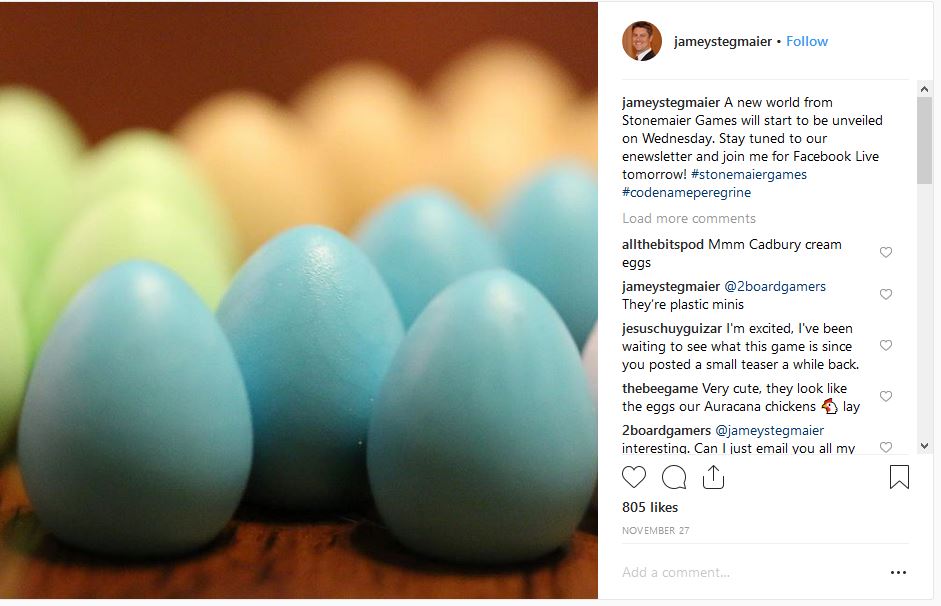 Since then we have learned the game in question is Wingspan, a card-driven, engine building game mechanically similar to Terraforming Mars and Gimzos. Jamey makes a pun in that statement which I refuse to repeat again.
Each player takes the role of a bird enthusiast, trying to maintain the best aviary by attracting the best birds.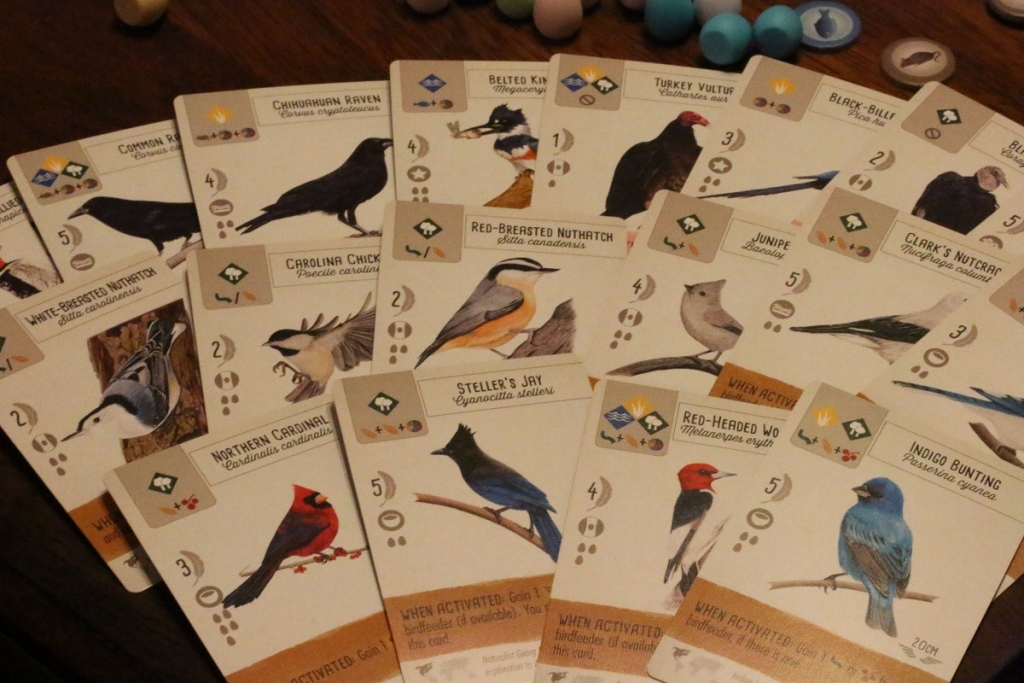 The obvious problem being that ravens are objectively the best birds. I AM willing to fight over this.
The players will have a collection of birds in their hand from over 170 different birds. Each has a food and egg cost to play and most have an activation ability. When played, the player places the bird in one of 3 habitats, forest, grassland or wetland. Each of these habitats grants the player certain resources (food dice, eggs or card draws), but will also activate the birds within that habitat.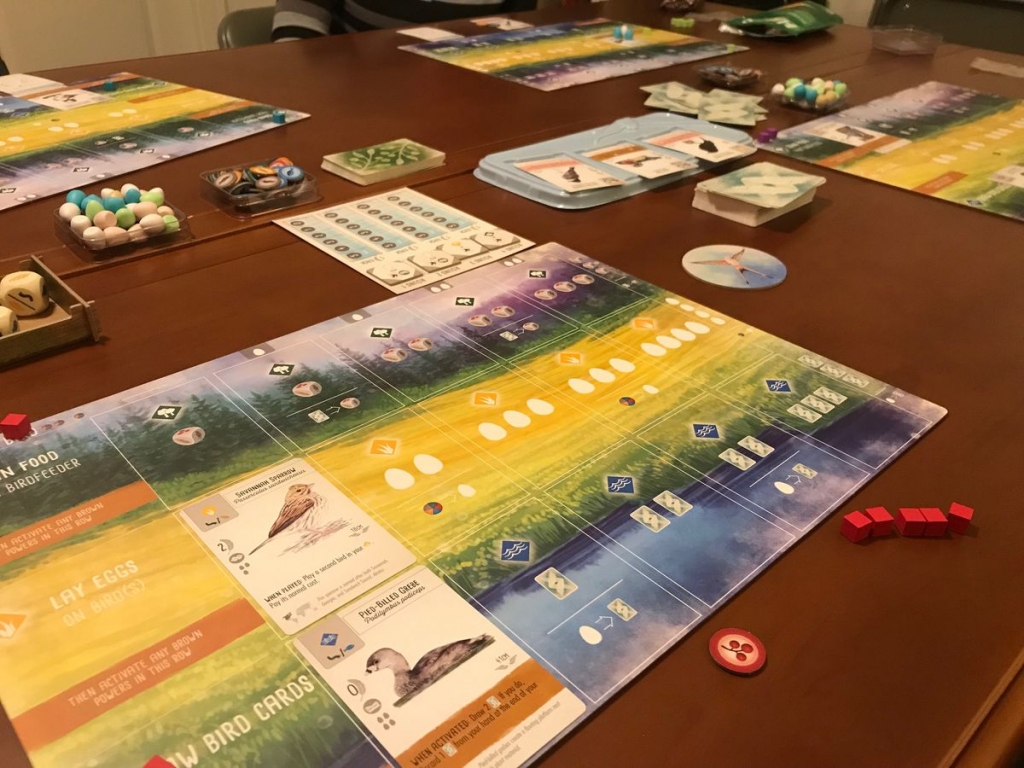 The combination of available birds and options for placement grant tons of variance in strategy and implementation of that strategy. As a lover of engine-builder games myself, I'm pretty hype on this one. Plus, any game that explores a new theme gets bonus points. I'm certain I've never played a game about an aviary.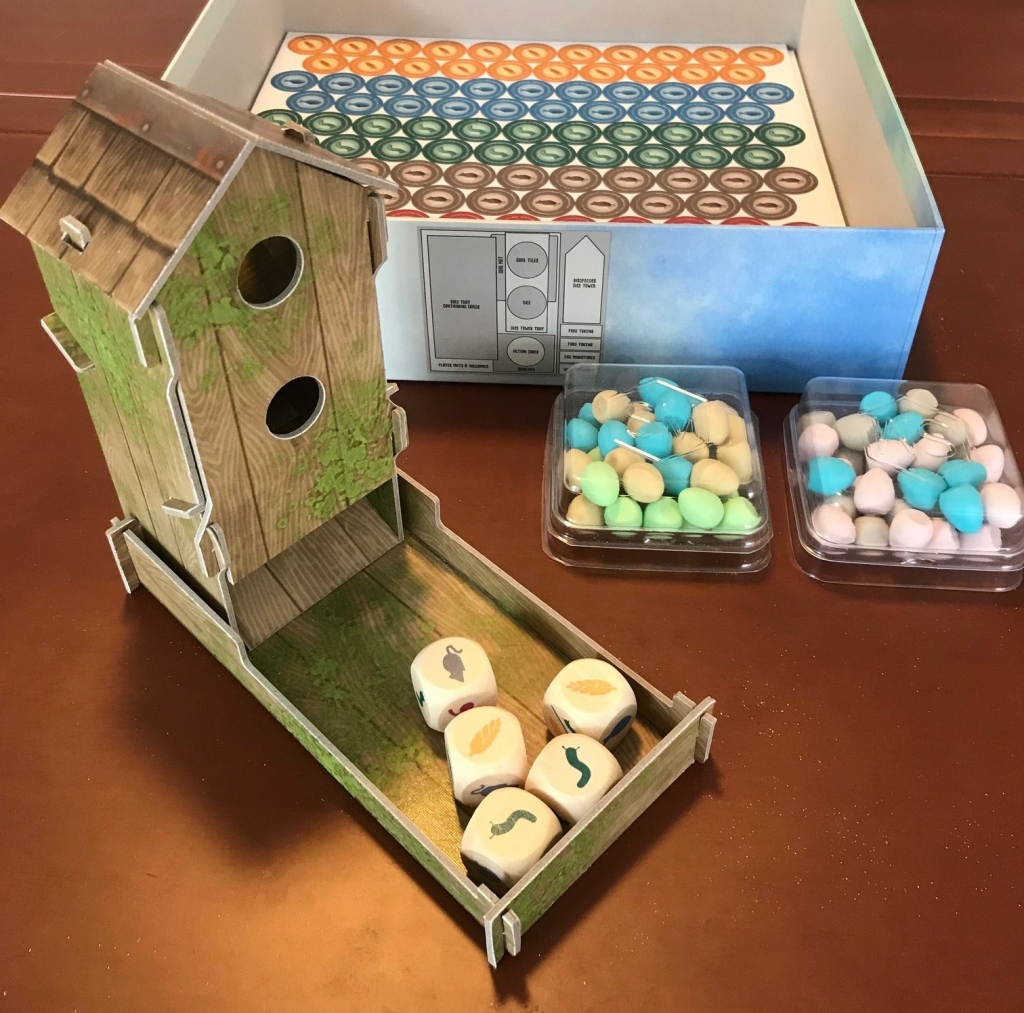 Plus it comes with a birdfeeder dice tower!
Stonemaier Games is an excellent publisher and they are very careful with their games. I'm sure Wingspan (like all of their other games) will be fantastic. Additionally, Wingspan comes with an Automa solo play variant for those of us who can never seem to schedule a single game night with the friends that we definitely actually do have and I'm not just saying that because I definitely do have real friends, they are actually really cool and super fun and one of them has a Ferrari and he gave it to me because he says I'm the coolest person ever and he's sorry he can't make it to my board game nights. But I said no thanks and he was like "Oh wow. That's so cool of you. You're so cool and my friend and I'm definitely real."
….What I'm saying is, Wingspan looks really good.
From Stonemaier Games

Wingspan –

$MSRP TBA

– Pre-orders begin Jan 2nd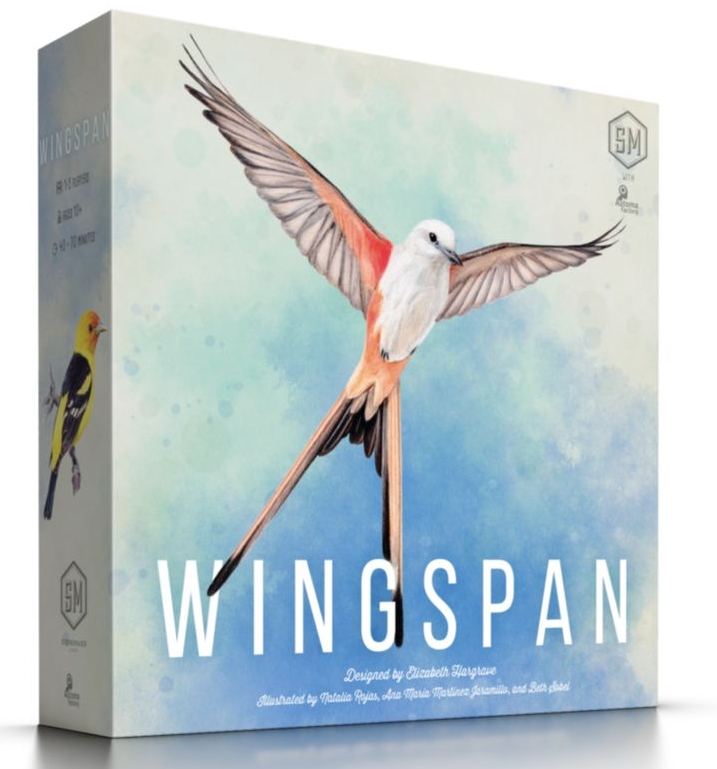 1 – 5 Players
50 – 70 Minutes
Ages 10+