It's a Christmas gift for one and all in the form of a free adventure (which is also quite good) that you can download today in the latest Dragon+. Gather some friends for a holiday one shot, or layer this in to your Waterdeep campaign and spread the yuletide cheer.
It's almost time for the holiday break–and what better way to kick it off than with a free D&D Holiday adventure that takes you to a lovely winter's ball where just about everything has gone wrong. Devils, fiends, a party in distress, possibly due to the fact that the people throwing it are a bunch of devil-worshippers who have traded their childrens' souls for power but now they're wondering if maybe they shouldn't have. Either way, it's a great adventure for low-level PCs looking to solve a mystery and smite some evil.
And best of all, you can download it right now in the latest Dragon+! Let's take a look.
via Dragon+
Written by the newest Adept at the DMs Guild, Ashley Warren, Winter's Splendor is an adventure for characters of 1st-4th Level. It's an ideal session to slot into a Waterdeep Dragon Heist campaign that's running against the Cassalaanters (who are the Winter villain), but even if you're not playing through that module, you can still pretty easily drop this into Neverwinter, or another big city of your choosing where it wouldn't be out of place to find a bunch of Nobles who've sold themselves over to ultimate evil. And, spoiler alert, that's what the Cassalanters are all about–they're a family of Asmodeus, well, "worshippers" doesn't feel like the right word. Pawns, maybe? Servants? Either way, they head up an Asmodeus Cult, which they disguise through a number of charitable works for Neverwinter. And as a part of their job to keep up appearances, they throw lavish parties–like the Midwinter Gala.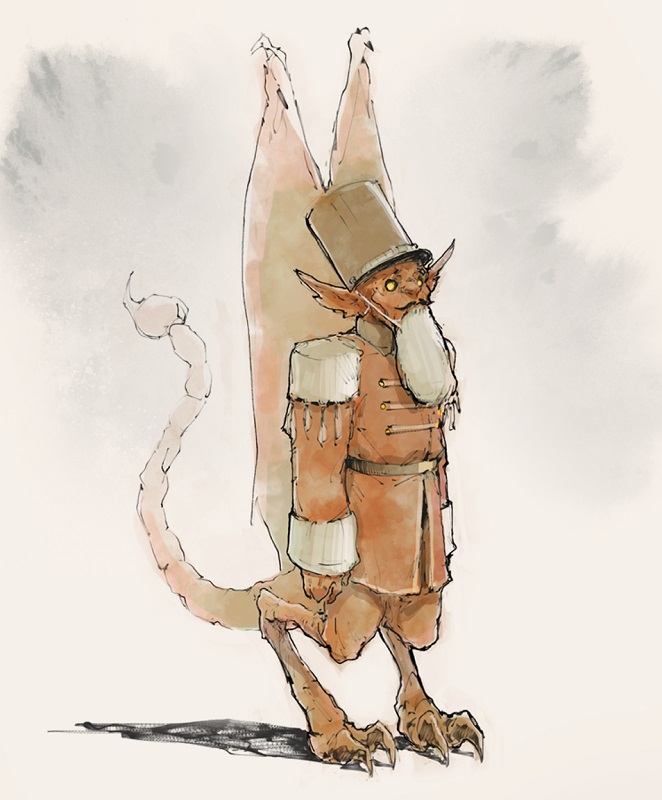 And what follows is a very satisfying holiday adventure. Players get to experience a party, meet some colorful NPCs, and eventually everything starts to go wrong. An Imp attacks a beautiful singer and has to be defeated (the imp not the singer), then once they're done it becomes an investigation to try and figure out what's happened and to prevent more devils from wreaking havoc.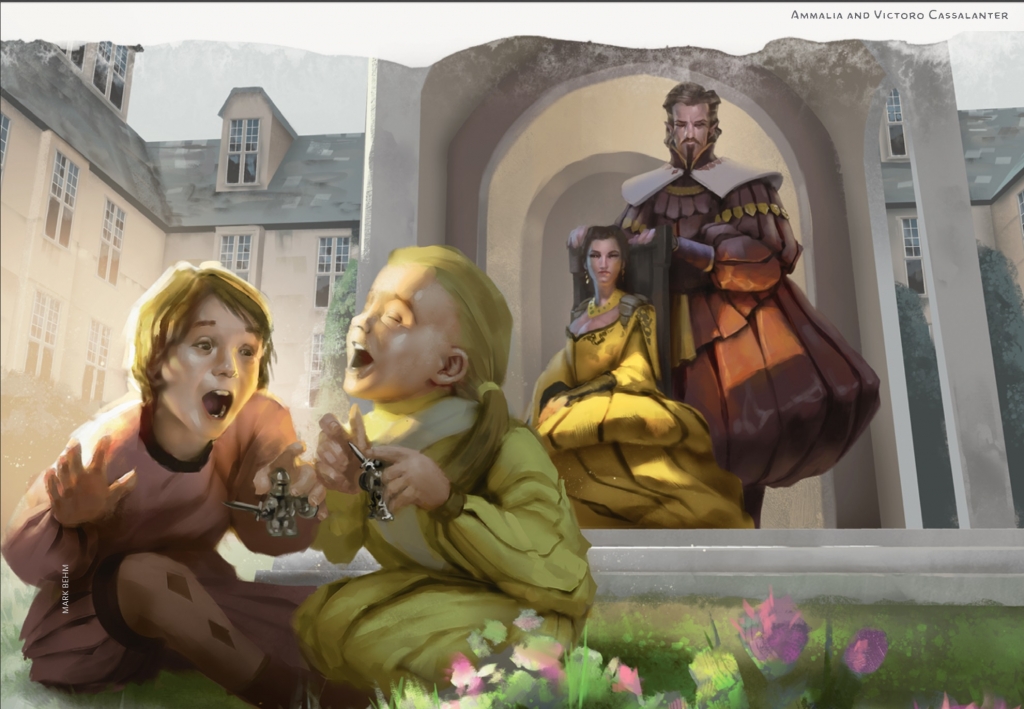 All in all there's a lot of fun to be had. The NPCs are charming and well-written, and the adventure feels like the holiday episode of a serial show–you could easily see the Doctor or some other hero having to deal with this sort of thing. A big part of this is because the adventure leans on its themes. The holiday aspect of it–a midwinter gala–is worked into the little details players encounter as they explore. They have a chance to buy mulled wine and baked treats, to hear a musical performance, to do ostensibly fun things while dressed up in winter finery.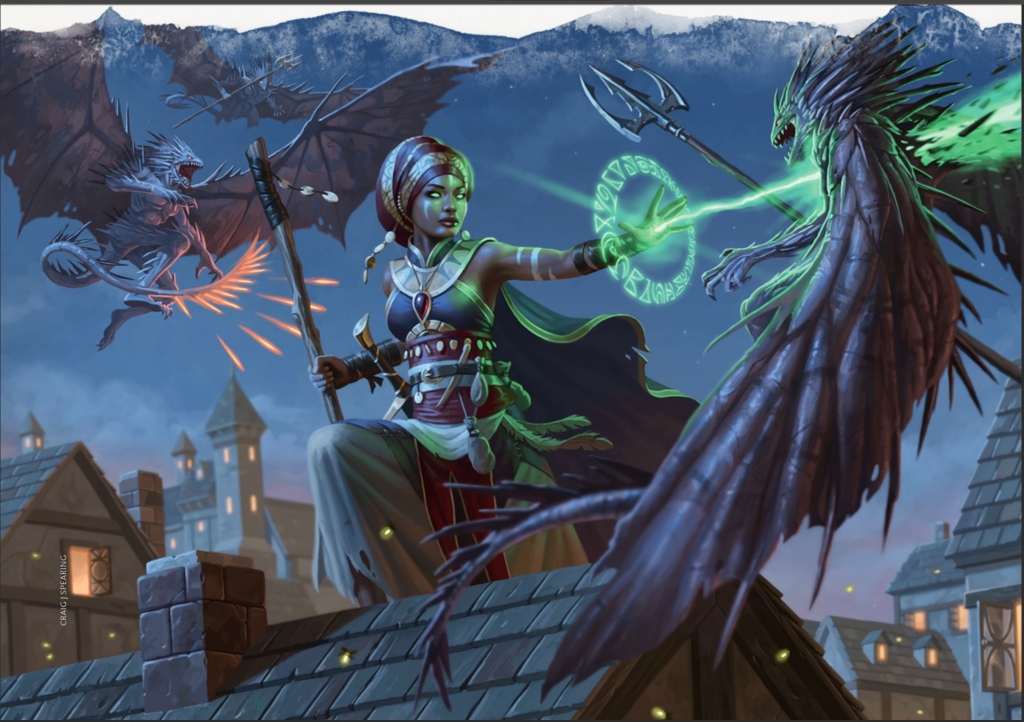 There are themes of life and redemption against a backdrop of darkness and death, which is what winter/solstice stories are all about. Plus a riddle to solve while in the middle of a party with some fun interactions. Most of all, the characters have some opportunities to prove truly heroic–saving the life (and soul) of an innocent child who's being manipulated by Asmodeus himself.
I don't want to spoil too much, but the adventure takes you to some truly engaging set pieces and takes players of all stripes to a wintry wonderland.
Happy Adventuring!