Dragon Ball Super is on the big screen next month – and S.H. Figuarts is ready with new figs so you can continue the battle at home after you've seen it in the theater.
"This is the story of a new Saiyan. Earth is peaceful following the Tournament of Power. Realizing that the universes still hold many more strong people yet to see, Goku spends all his days training to reach even greater heights. Then one day, Goku and Vegeta are faced by a Saiyan called 'Broly' who they've never seen before. The Saiyans were supposed to have been almost completely wiped out in the destruction of Planet Vegeta, so what's this one doing on Earth? This encounter between the three Saiyans who have followed completely different destinies turns into a stupendous battle, with even Freeza (back from Hell) getting caught up in the mix."
Gogeta was previously non-canon and has only made two appearances previously – so I'm sure a lot of fans are excited to see the fusion on the screen. In the English dub Sean Schemmel's Goku and Christopher Sabat's Vegeta's vocal tracks are being overlapped for the character, giving him extra weight and power. He'll need it against Broly. The movie drops in United States on January 16th thanks to Funimation.
S.H. Figuarts is releasing its new figs based on the movie a few months after the premier – in April and May in Japan; expect June and July in the states. Pre-orders aren't up just yet, but it's expected that they'll show up fairly soon. These are all fully articulated PVC, high quality figs that are movie accurate.
Broly Fullpower – ~$68.00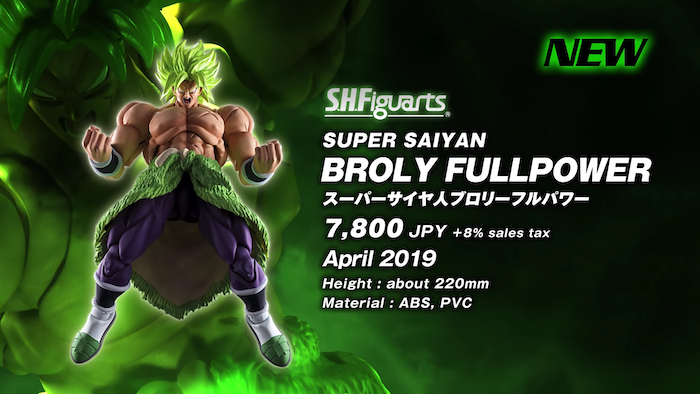 Gogeta – ~$48.00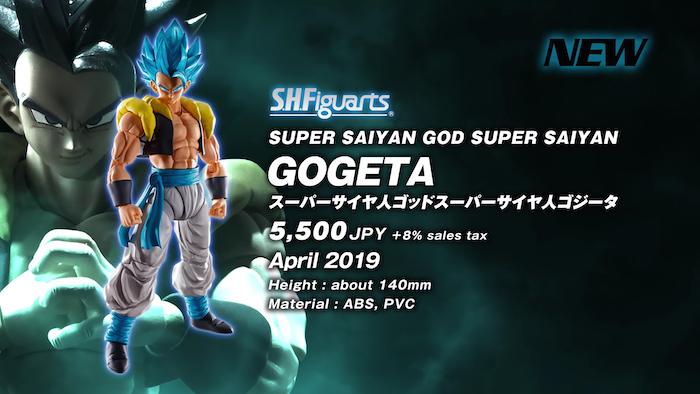 Vegeta – ~$48.00