Drogon, named after Khal Drogo, is the largest of the three dragons and Daenerys' personal mount. He is the first to take the initiative in battle, is fiercely protective of his mother and is flat out ferocious. This detailed rendering of the dragon is over a foot tall.

This statue is massive, standing at seventeen inches tall and nearly two feet wide – the Dany fig (not included) standing next to him in the above photo is about ten inches tall. The sculpt is based on his appearance in the hit HBO series, and has detailed paint that really brings the beast to life.
Pre-orders open up tomorrow, December 31st. Worldwide shipping is included in the price.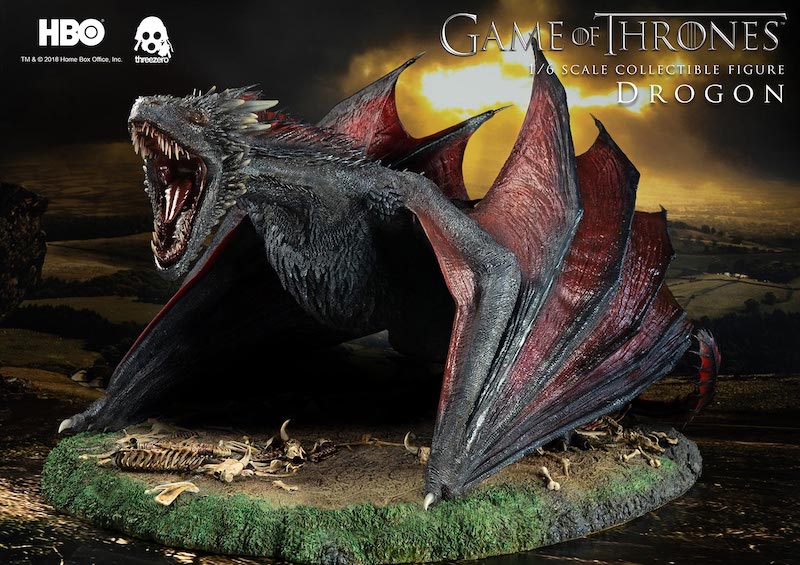 Game of Thrones: Drogon – $1,499.00
1/6 scale
Dimensions (with platform): 23″W x 17″H x 34″D
Materials: polysresin
Precision Painted