Merry Skorne Christmas to all the Tyrants out there! This week Privateer Press released the final version of the CID changes for Skorne, and they included a few unexpected surprises! I haven't seen this much holiday cheer in the Skorne faction groups since… well, ever.
So what could take the salt out of one of the faction that chose Dominor Eyore as their mascot, and cause their hearts to grow three sizes? Read on for a rundown of the major changes brought on by this CID cycle.
Before we get started, you can find the full rundown of the changes with Dev Commentary here. I won't spell out every change, because it would take up too much space, so you might want to skim through that article before moving on.

The Little Stuff
We'll start off with the simple stuff. There were a few minor changes and (similar to other recent CID cycles) a number of point decreases on less-used models. Points were reduced for the Bronzeback Titan, Mammoth, Desert Hydra, Despoiler, Tiberion, Titan Cannoneer, Hakaar the Destroyer, and the Immortals (plus their command attachment). Extra points for building your lists is always a good thing!
There were also a host of small changes that aren't worth going into much detail on. Small buffs were given to the Cyclops Brute (MAT), the Ancestral Guardian (Halberd POW), the cannoneer (FURY), Desert Hydra (DEF), the Razor Worm (melee range), and the Agonizer (he's now a Titan).
There were a few nice clarifications to rules that helped smooth over some odd interactions and general ease of use. These include wording on Ancestral Guardians' resonance ability, Zaal1's ability to generate souls for the Supreme Guardian, changing the immortal command attachment to give a flat +2 def instead of his old wordier rule, and an upgrade to the Supreme Guardian to have Zaal's ability to direct souls where you want them.

Meet the New Makeda3
All of those changes are helpful and some of them will make a pretty good difference in certain lists. But the best is yet to come! A lot of models got total make-overs that will really change how they are used. The biggest change was to Makeda3. She fell out of favor a bit in the transition to MkIII, and it is good to see her get some attention again.
Over the course of the CID she took on a few very different looks, the final result was proposed to the CID community mid-way through Week 3 after a lot of backlash on her official proposal. I think they landed on a really good option, and I am really looking forward to putting her on the table now!
Makeda's spell list has almost completely changed. She gained an additional spell and swapped three existing spells with brand new ones. Her new spell is Bulwark, which is an upkeep that gives her battlegroup an increase in defense and no knock down as long as they are base to base with another member of the battlegroup.
Ground Zero, a spell that was almost never used (I played her extensively in mk2 and 3, and never once used that spell) was replaced by a second damage spell, a spray 8 pow 13. It removes flight if that is ever an issue, but more importantly it is a good choice to be cast as her free spell from Blood Boon. You now have a choice between the AOE 3 movement spell and a decent spray.
Hand of Death was replaced by Deathbringers. Hand of Death was neat for its ability to put Grievous Wounds on a ranged weapon and giving Molik Karn overtake, but overall being able to give your entire battlegroup Grievous Wounds at once is likely worth the change. It's not an upkeep but if you need to shut down healing (say on those annoying medium bases in circle and legion) it can be very worth those 2 fury per turn to cast.
Vortex of Destruction was replaced by Incite. This is the biggest change to her gameplan. Vortex was fun, but it meant putting Makeda in melee with a big target. That was way better in Mk2 when you could use Fate Walker at the end of the turn to move to safety, now it just means putting your warlock in harm's way. Incite is way more resource-intensive but gives a flat hit AND damage buff against every enemy model within 10″ of Makeda. That kind of buff is similar in power to some feats.
Speaking of feats (and resources). Makeda's feat got one small but hugely important change. It still does the usual tricks with Fury that I love Makeda for, but it also allows a free casting of Incite!
To wrap up the whole package, they also gave the warlock unit overtake, giving Makeda even more movement tricks to surf through infantry or wiggle her way over to the enemy caster.

Moving Onto Warbeasts
I love Makeda, but let's move on to talking about Warbeasts. A number of less-used beasts got some pretty cool overhauls.
The Aradus bugs both got some new rules with snacking and an ability that prevents them from being pushed. Swarm moved to the Soldier, and the Sentinal got swift hunter as an animus. The bigger change is that they replaced the 3″ AOE scather gun with a big spray 10. This really changes the focus of the Sentinal, and makes it an interesting option in a lot of lists. The spray has kept poison from the old gun, so it is very dangerous against living heavy infantry.
The Bronzeback got some great changes, bringing an old staple back off of the bench. In addition to a point decrease, the bronzeback has regained hyper-aggressive from Mk2, gained permanent beat back on his gauntlets and gained unyielding as his animus. I imagine we'll see a lot more of these on the table now as a very aggressive very dangerous beast. Additionally, a lot of our more aggressive warlocks will really like having access to an extra 2 armor in melee.
Both Gargantuans got some improvements. The Hydra lost its special spray 10 attack, but its base sprays went up to spray 8. 5 pow 14 spray 8s in a round can really clear some space, or mix and match with melee attacks as needed. This combined witht he point reduction and Def boost listed above make this a really interesting option.
The Mammoth got a significant change to its gun as well. Now you can choose between the normal d3+1 shots or one combined shot at pow 20. The combined shot will throw all models hit 1d6 inches on a direct hit. The mammoth's range and rat also increased giving it a pretty intimidating ranged presence. To make it a little more scary, if you damage it it gets faster! Now with any caster with a speed buff (Makeda1, Xerxis2, Morghoul1) you could easily see a mammoth get into the double digits on speed. Add in a new 3″ melee reach, and you'll be in melee with a Mammoth from way further away than is comfortable for most lists.
The final model rework is for Marketh. He kept his abilities to cast a spell from his warlock, collect souls and upkeep spells with souls. Now he also gained the ability to use Harmonious Exaltation on his warlock. This addition makes him an appealing choice for some warlocks that usually never took him. That extra fury a turn can be a pretty major change. Take Makeda3 for example. Without Marketh, Makeda likely only casts incite on feat turn. Otherwise she has to spend 1 to upkeep Bulwark and 4 for Incite leaving her with only 1 fury to protect herself. Add Marketh and you get a potential free upkeep of bulwark as long as he has a soul and a 3-cost Incite! Now Makeda can cast incite and still have 3 fury to play with.

Theme Forces
That's a lot of changes! Most of these were tested through the normal CID period, but then at the last minute we got some surprise news. During the internal testing phase, the developers added in a handful of big changes to our theme forces! Some of these changes are quite a big deal.
The Exalted theme was the focus of this cycle and got some changes that we knew about during the normal process. Now constructs gain Immovable Object making them immune to knock down and just about every movement trick in the game. Despoiler can now be used in an Exalted list. This is big, as It gives any warlock a free upkeep and access to Dark Shroud. He still only gets to make free void spirits with Mordikaar but he is still a solid beast.
Disciples of Agony, our minion-focused list gained access to Chiron. It also now allows unlimited minion solos! This theme is limited to very specific warlocks and is not used extensively, but the options are greatly expanded by this change. They might not be the most competitive lists, but I have ideas for some fun minion solo spamming lists that would just be fun to play.
Imperial Warhost, the beast brick theme added in Molik Karn for everyone (yes, you read that right. Get ready to see a lot more of the big angry cyclops), Marketh for everyone, and added solos to the free model options along with the Krea and Agonizer. Molik is still a very expensive beast, but the option of having him in-theme with Xerxis2 or Jalaam is definitely sounding like a good idea.
Last but in no way least, our infantry theme Masters of War got a few big changes. Ancestral Guardians, The Supreme Guardian, and ranged non-character beasts are now all available in theme. Additionally, solos can now be used as free models instead of Tyrant Commanders or Command Attachments. This opens up many new list options, and will take some time to fully explore. Adding recursion to our living infantry lists is a big deal, ranged beasts supporting melee infantry is cool, and a free Hakaar the Destroyer has definitely made an appearance in an absurd number of my lists.
Not directly a change to the Masters of War theme, both Mordikaar and Zaal1 gained the Irregulars rule. This means they can take the models that tie in to their special rules (Ancestral Guardians for Zaal and Void Spirits for Mordikaar) no matter what theme they are used in. For the most part I think this means Masters of War, but could also apply to other themes. I am more excited about this for Mordikaar, who for a long time had to choose between having the infantry he really wanted or having void spirits on the table to start the game. Oh, and now those void spirits could be free models from the theme benefits.
It is looking like 2019 is going to be a good year for Skorne, and I am really excited to get some of these new old toys back on the table again.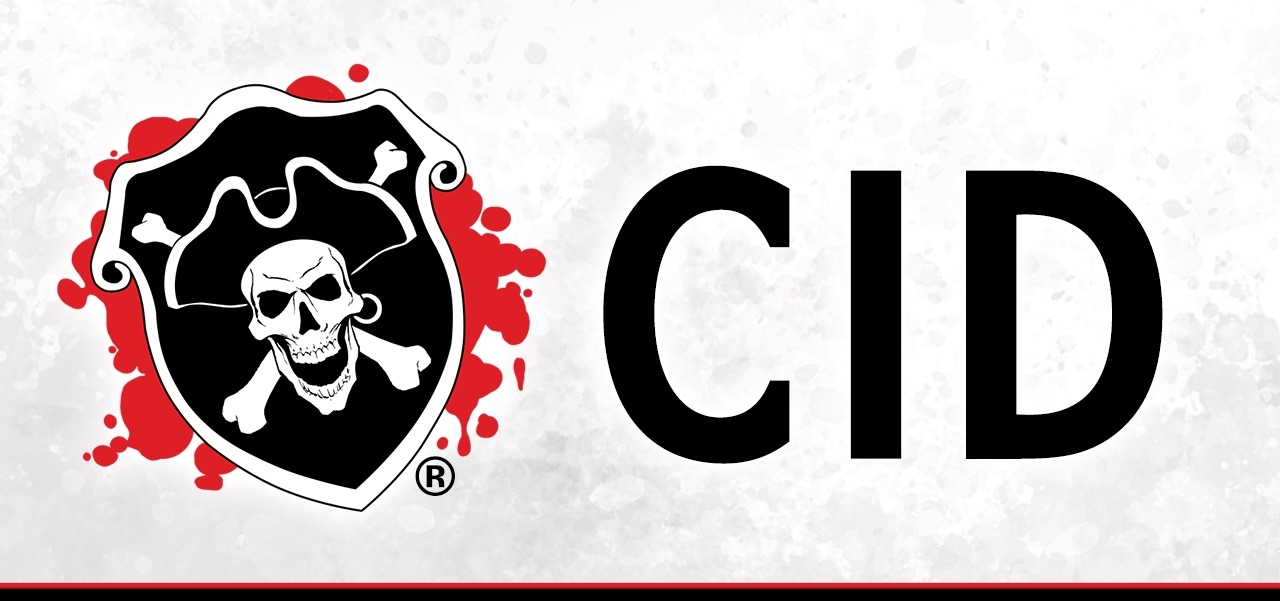 What are your thoughts on this CID? What lists are going to be your first to hit the table with these new rules? Or if you're not a Skorne player, what are you dreading from this list?