Join me as I go through the new Sisters of Battle Beta Codex and work to turn it from zero to hero. Today we talk about how to improve Convictions.
Welcome back to my look through the new Sister of Battle Beta Codex. My goal is to look at the various aspects of it, especially those I find lacking, and provide some hopefully constructive opinions on it in the Beta period. While I currently think the Codex is overall pretty weak, I do believe it can be fixed. In Part 1  I took a look at Acts of Faith and some of my issues with them and in Part 2 I discussed ways to improve them.  Today I want to go over the new Order Convictions.

Convictions
As Order Convictions (special rules) are new to the Beta book we don't have any prior rules to compare them with. Overall I actually think this is one of the stronger parts of the Beta Codex, though it has some issues as is to be expected from a test list. I'm going to first go through each of the 6 Convictions, then give some over all thoughts at the end.
Valorous Heart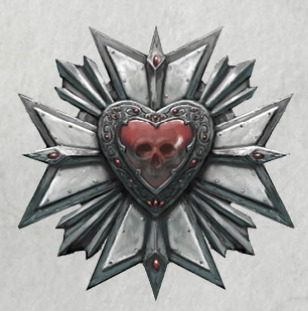 Each time a model with this conviction loses a wound, roll a D6; on a 6 the wound is not lost. 
This is a pretty common sub-faction trait in 40K, and is present in several books. It also one of my least favorite. A 6+ FNP seems good on the surface, but in reality doesn't do much to add to a units survival. In particular anytime they come up against multi-would weapons it tends to be irrelevant. Worse, it slows the game down, especially against the aforementioned multi-wound weapons. I don't see this being a commonly taken conviction and really either needs a secondary buff or to be reworked entirely.
Our Martyred Lady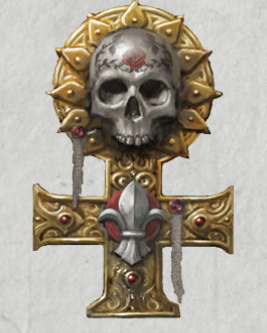 Each time a unit with this conviction from your army is destroyed, you gain 1 Faith Point.
On the surface Martyred Lady seems really good. Sisters are an army that tends to turn towards MSU a lot. They also have a lot of glass cannon units, or units like Dominions that are going to run up close to put out hurt, but are easily lost. Because of this the promise extra Faith Points is a real one, you are certainly going to get points from this. The issue that arises is two fold.
First, how good you find this Conviction to be is going to relate to how good you think the Acts of Faith are. Is it really worth giving  up the bonuses from another Conviction to get more FP? I tend to think not. Moreover remember that during a game you currently cannot spend more than 6 FP a game round, and not more than 36 in 6 turn game. Even with unlimited FP you are unlikely to actually want, or even be able to, use every AoF every single turn. Its very possible therefore that you with Martyred Lady you'll end up in the closing turns of a game with more points that you can actually possibly spend and any extra points you gain will be wasted.
The second issue is that it is a Conviction that only works when you are losing units. The goal of 40K is generally to make the other player lose units, not yourself. Yes losing units is going to happen inevitably but I wonder if it wouldn't be best to use my Conviction on something that will prevent me losing units as fast, rather than something that buffs the survivors. Ultimately unless AoF are reworked this is a conviction that I'd skip.
Ebon Chalice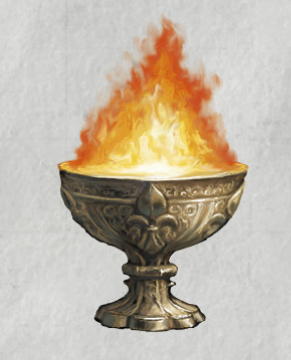 Add 1 to the result of Tests of Faith for units with this conviction.
Ebon Chalice is a great Conviction but of very limited use. My issues with it are very similar to my issues with Our Martyred Lady. It's another Conviction that buffs AoF. Again if you think AoF are the Bees Knees its going to be a good one for you. The big that hurts this Conviction for me (aside for thinking AoF are weak right now) is that you don't really want it on too many of your units. Again, AoF are super limited right now in how many you can use each turn. Having 20+ units with a +1 to AoF isn't doing much for you if only 3-4 are using them each turn. This is a great Conviction to give a character who is trying to use Vessel of the Emperor's Will to give an AoF to a large block of your army or for a unit of Retributors you want to make sure get that +1 to hit  each, turn but not one for the bulk of your forces. I'd say that because of VotEW its almost mandatory to have a character with this in your army but otherwise I don't like it.
Argent Shroud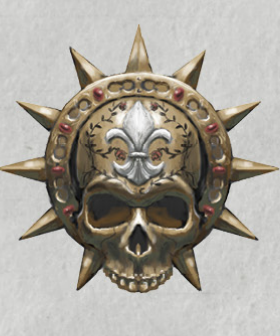 Each time an enemy unit is destroyed by a unit with this conviction, roll a D6. On a 4+ you gain a Faith Point.
Another Faith based Conviction. This is kind of the opposite Martyred Lady in that it activates on killing enemy units, rather than your's dying. Most of my issues with Martyred Lady are true of Argent Shroud as well, I don't think FP are very usefull, and you get plenty as is, so I don't really think its worth using your Conviction to get more of them. The fact that it triggers on killing the enemy is something I like, but the fact that it is random I don't like since you could potentially get nothing from it. It's also very heavily dependent on your enemy's army. Face an MSU army and you'll have more FP that you can spend. Go up against Knights and you may get one or two points.
Bloody Rose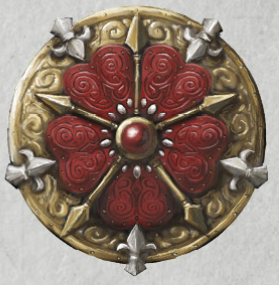 Add 1 to the Strength and Attacks characteristics of a model with this conviction during any turn in which it made a charge move, was charged or performed a Heroic Intervention.
Blood Rose is a super solid Conviction and I love it. It allows you to give your Sister a major close combat boosts and with some other effects can really making them pretty deadly. On the other hand, while this power would be overpowered in some armies, the relative weakness of most units that get it means its very balanced. If you unit is planning on getting in to CC this is the Conviction to take.  My only minor issue with it is that it's so good on Repentia that I doubt you will ever see non-Bloody Rose Repentia on the table top.That being said I wouldn't change anything here.
Sacred Rose
A unit with this conviction can never lose more than a single model as the result of any single failed Morale test. In addition, when a model with this conviction fires Overwatch, a 5 or 6 is required for a successful hit roll, irrespective of the firing model's Ballistic Skill or any modifiers. 
Another just rock solid Conviction here. While the SoB codex has several ways of dealing with Morale Sacred Rose is by far the best and ultimately means you won't really have to worry about it. If that wasn't good enough, getting to Overwatch on 5 or 6 is really powerful for a close ranged army. If this Conviction was just the Overwatch ability I would say it loses to Bloody Rose (since the +1 S and A will normally do more damage) but add in morale and I'd say it a real choice between these two as the most useful. I do think the Morale ability here makes all the other many ways of dealing with morale in the book a bit redundant, but I still love the Conviction.
Many Convictions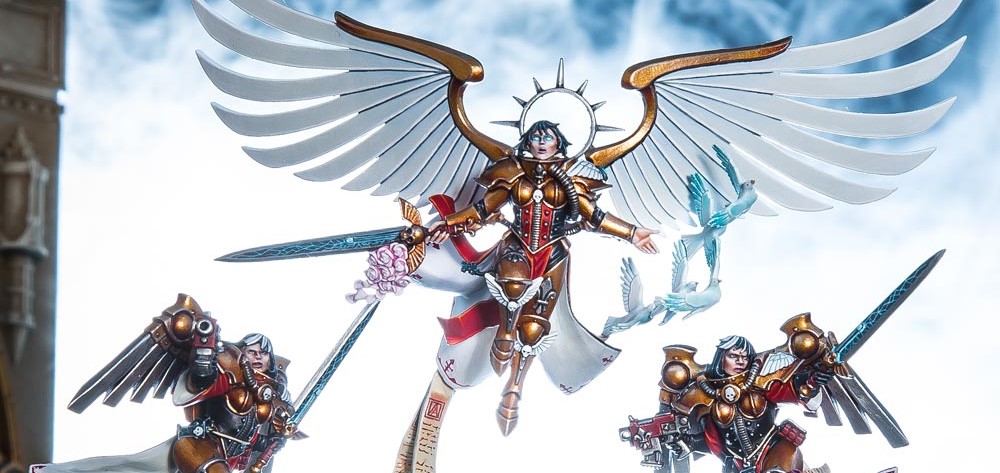 Over all I think the Convictions break down like this. Bloody Rose and Sacred Rose are amazing and are going to be your go to convictions. They are the good ones. Argent Shroud, Ebon Chalice and Martyed Lady are all about FP. Since I don't think that FP are any good right now I think they should mostly be avoided. If FP get better in the final version these might end up being fine, otherwise they need an overhaul. Of the three Ebon Chalice is the most useful to have on a couple of units, but not much use outside of that. Finally Valorous Heart is… there. I don't think it holds a candle to the Roses and I'd rather have it replaced by something that builds on the army theme or fluff.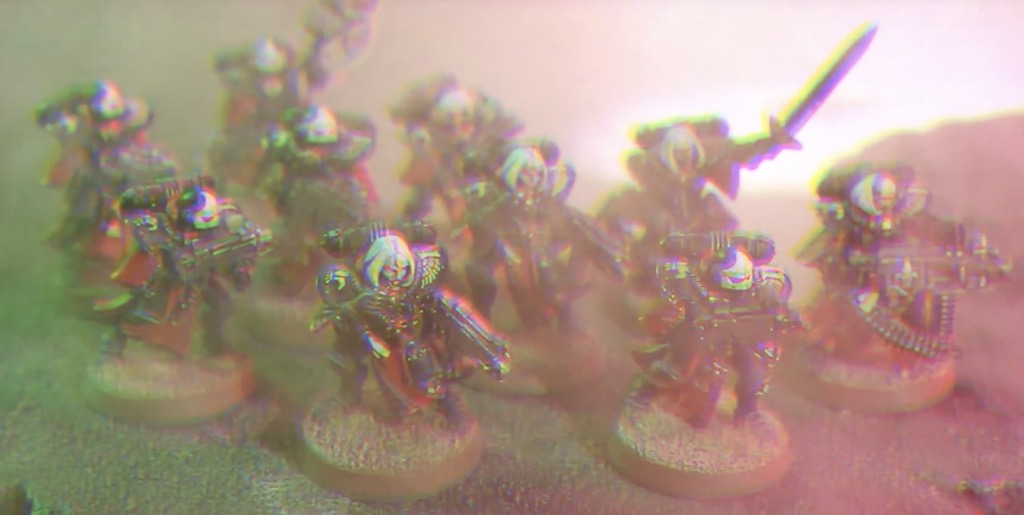 One other thing I noticed while looking at the book it that it really does reward taking more than one conviction. I've heard people say that the SoB Codex is one built to reward playing it as a mono-Sisters build, mainly due to how FP are generated. While this may well be true, its not meant to reward playing mono order much. I can very much see players taking a mono-Sisters army and breaking it up it too a few different order Conviction. a small Ebon Chalice detachment for the units you really want being able to use AoF. A Bloody Rose detachment for your assault units, and a Sacred Rose detachment for back rank shooting units seem like a likely combo. Outside of the Cannoneses re-roll Aura and transports SoB don't really lose anything from being different Convictions. I don't know if GW wants you mixing convictions but I think with the current rules you will see it.
Possible Other Convictions?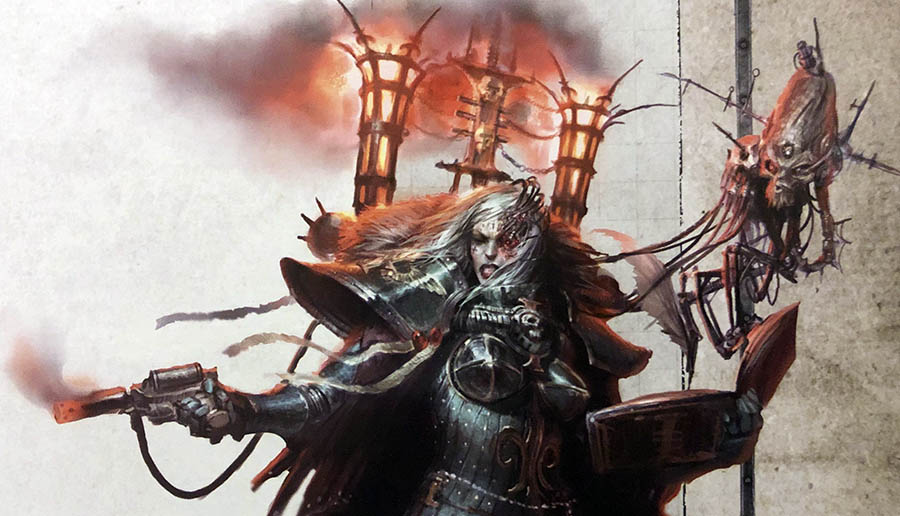 If there were going to change up a few of the Convictions there are some rules I'd like to see:
-Fiery Heart: How about a conviction that lets you re-roll the number of hits when using flamers? Flamers are one of the iconic sisters weapons, but don't really get a lot of love in the book. This would not only make them better but lead to some thematic army lists.
-Silver Stake: A conviction that gave you +1 to wound against Pyskers. Sisters love hunting witches after all. This could be be in CC, Shooting or both. Of limited use but great when it comes in handy.
–Golden Rose: In a similar vein how about something that buff the other army wide rule, Shield of Faith? An extra +1 to invulnerable save would be down right amazing. If you think thats too good, maybe giving a +1 or +2 to deny the witch tests (which are on a D6 after all) would make that ability far more useful.
That's All For Convictions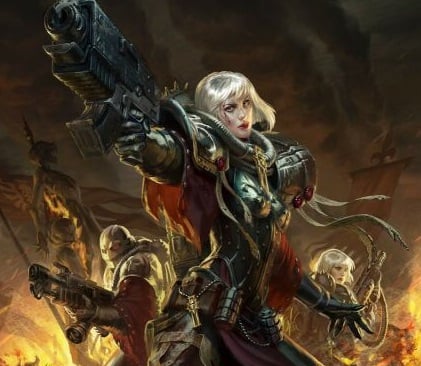 Well, that's all I'm going to say about Convictions today. If it wasn't for what I feel is the weaknesses of the FP/AoF system this would be a really strong part of the book. The main reason I wanted to talk about AoF first is because how of how much they effect the whole book. If AoF get a major overhaul, I'd expect the 3 Conviction that tie into AoF will get tweaked and be fine. If not, I don't think they will see much use. I also think that having half of the Convictions focused on Faith is overkill, the SoB have other aspects you can tie into. Aspects we will get into later. See you in part 4!
~What do you think of the Convictions, fellow Daughters of the Emperor?