With Games Workshop upping the price of the Start Collecting Boxes in February will we finally see the missing Start Collecting sets? We sure hope so – and here's what we'd like to see in them!
In case you missed the news, GW is upping the cost of the Start Collecting Sets across the board. The downside is that the kits you were paying $85 for are now probably going to be $90-$95 (or more). The upside is that means we *might* see some new options at the higher price point. GW said the new pricing should be closer to %20-%40 for the Start Collecting options so with that in mind, we put together a list of factions that don't yet have a kit and possible options we'd like to have in them.
For the most part, each option should have at least 1 HQ, 1 Troop and 1 other so that they would be "legal" detachments and new players can play right out of the box. Ideally, they would also be something where you can buy two of them and still have "useful" units for a larger army. However, you probably don't need to buy 5 of them which is the case for most of the current options (that's cause one of the items in the boxes is typically overkill or a bit of a stinker). Oh – and they should probably clock in at around $120 MSRP. Using those things as our guidelines, we present the Missing Start Collecting Boxes and suggested kits to include.
Adeptus Custodes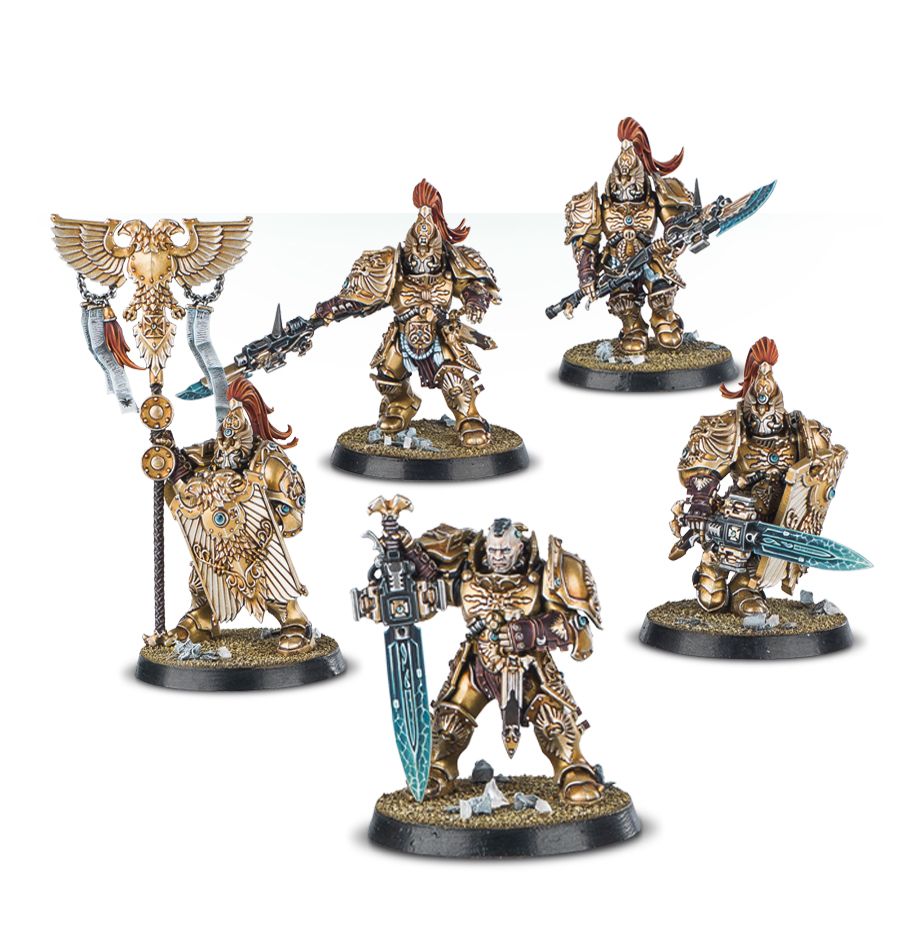 Custodian Guard – $60
Venerable Land Raider – $74.25
Total MSRP: $134.75
Yep, we already broke our rule. Turns out budgets are hard. Anyhow, why these kits? Well the Custodian Guard box is actually a Patrol Detachment by itself. The minimum size for a Custodes unit is 3 models – the other two models would become the Captain and an Auxilla. The Land Raider is what puts us over budget, but that kit is so old at this point it's still going to be a money maker for GW. And that's roughly a 33% discount (if the new price is $90).
Genestealer Cult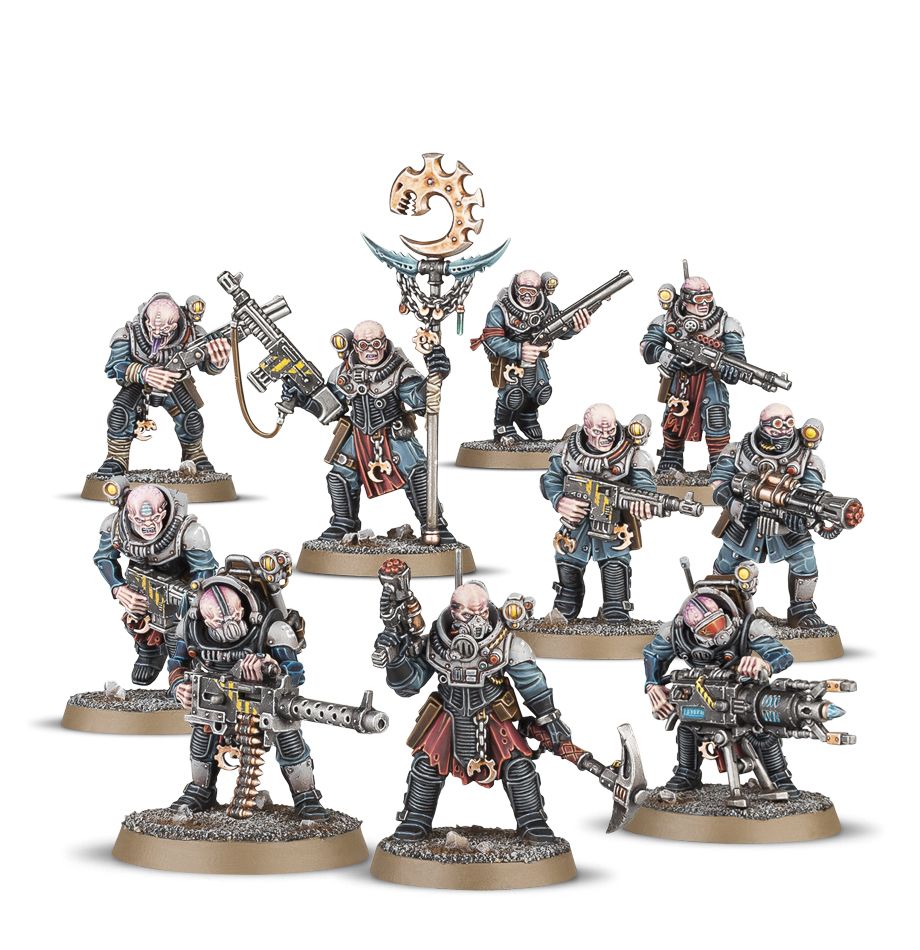 Neophyte Hybrids – $40
Iconward – $25
Goliath Truck – $60
Total MSRP: $125
Hey this one is pretty close to our budget and it's got some pretty useful things. The Iconward is an HQ option and the Hybrids are always going to be a goto troop option. As for the Goliath Truck? Well, I think this model is cool and it's a shame it doesn't see more play, although we've outlined why. Until we get all those new fancy kits, I think this is a good start however.
Primaris Space Marines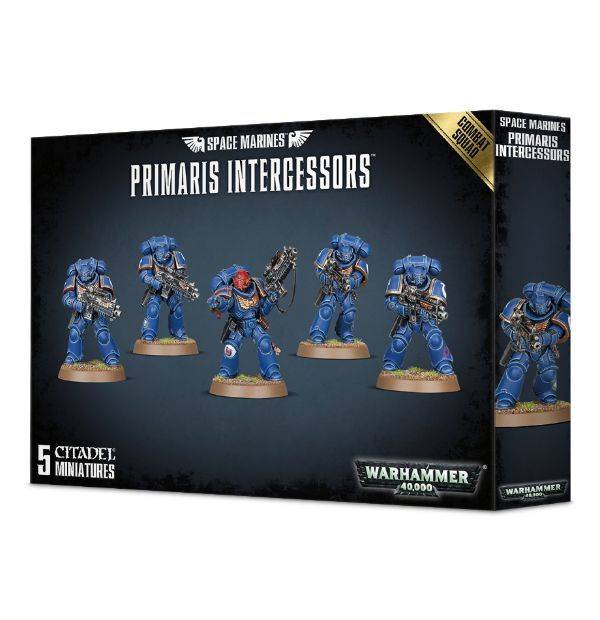 Primaris Combat Squad – $35
Inceptors or Aggressors – $50
Primaris Librarian – $35
Total MSRP: $115
A five man Intercessor Squad, a Librarian and either a squad of Inceptors or Aggressors seems pretty solid. Again, you could always use a box, but you probably wouldn't want to just buy this 5 times and make an army. If the Intercessors full box was cheaper, we would have included that instead – and that could still happen if GW was feeling generous.
Harlequins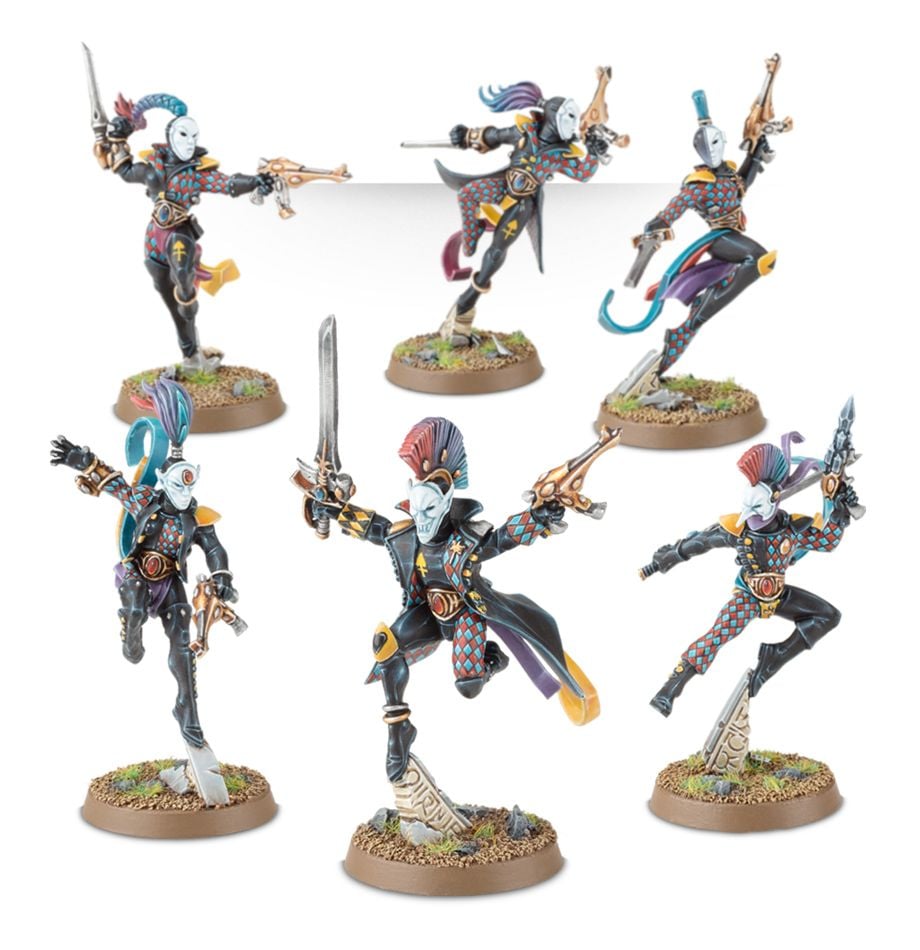 Harlequin Troupe – $40
Skyweaver – $40
Starweaver  – $41 or Solitaire ($26) & Shadowseer ($26)
Total MSRP: Either $121 or $132
Look, Harlequins are kinda funky. We'd like to see the jet bikes in the army but we also know that they need some type of HQ option. So we're going with those options. Again, it would be nice to see the box have all of those things, but that's probably not going to happen.
Grey Knights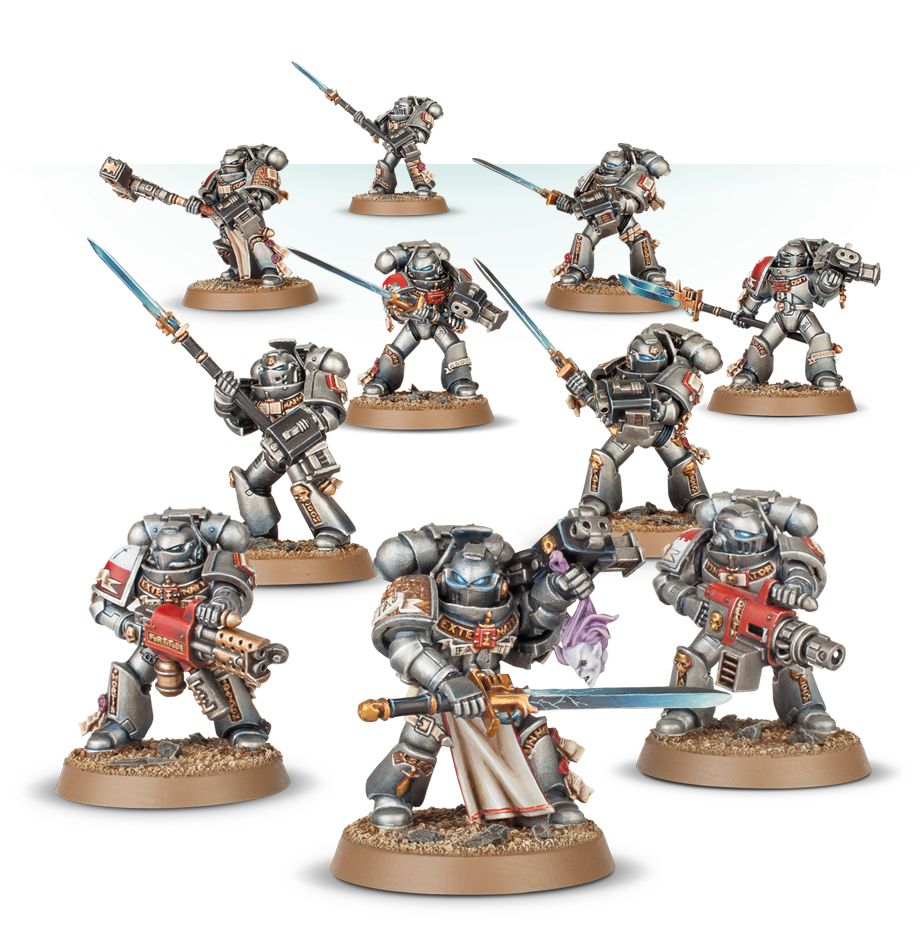 Strike Squad – $60
Brother Captain – $19.25
Nemesis Dreadknight – $53.75
Total MSRP – $133
Again – in the price range and it's got a Troop, HQ, and a unit that is pretty unique to the army. If you were starting out then a box or two like this wouldn't be a bad start. However, you'd need to branch out eventually into some of the other kits – which is also the point of these boxes.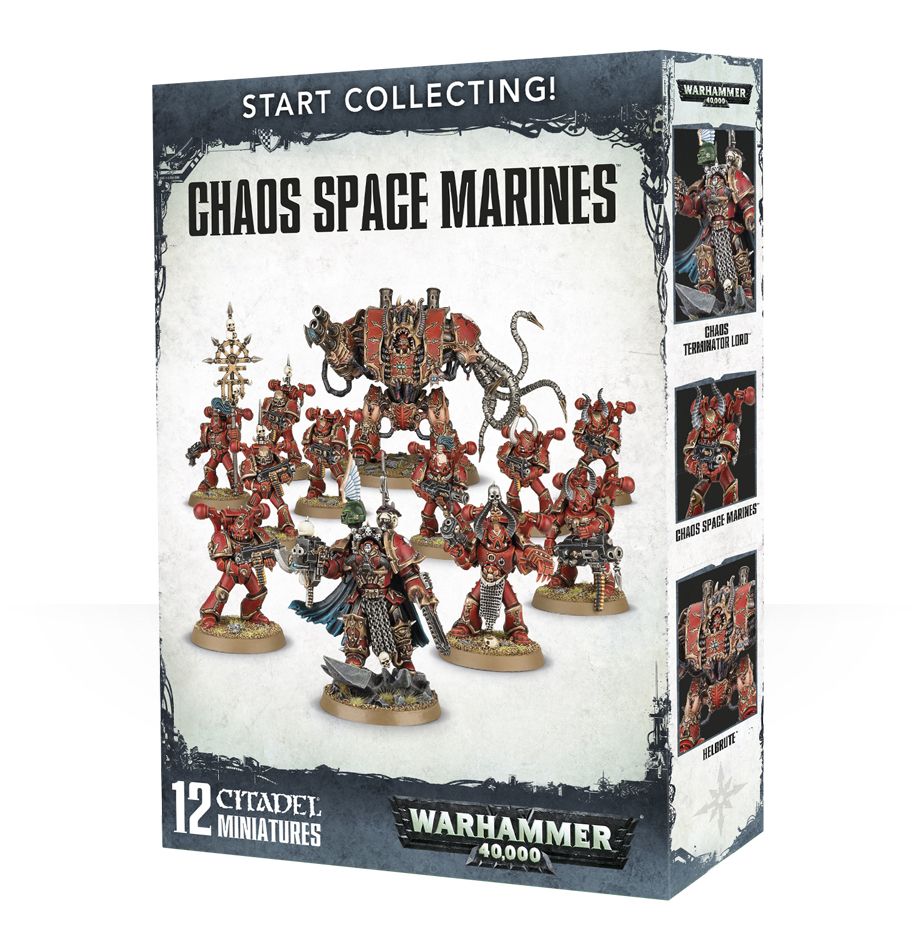 What are you guys talking about. The Dark Angels already have a Start Collecting box.
Challenge: Build your own Start Collecting box using the parameters above: 1 HQ, 1 Troop, 1 other, and keep it around $120-$140. Have fun!