The rise of Stratagems has at last given GW the tools to get ALL the clades of the Officio Assassinorum on the field.
Since the days of 3nd Edition, GW has taken time to give us rules for the Imperial Assassins.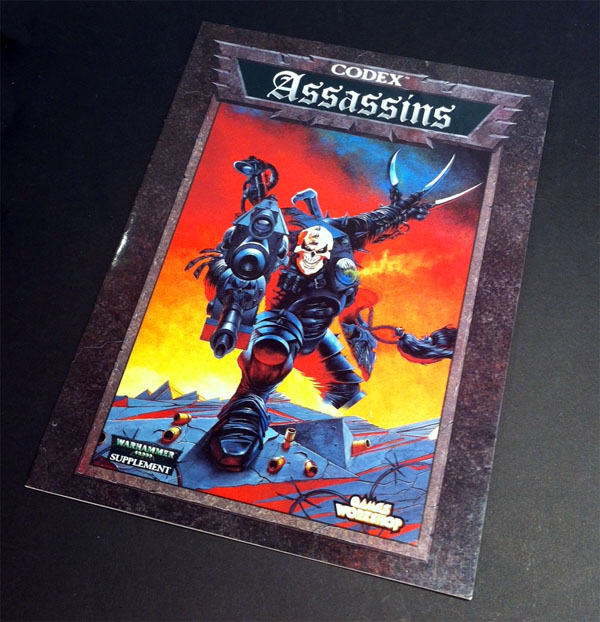 But for over two decades we have been limited. We get the rules for the four main battlefield temples: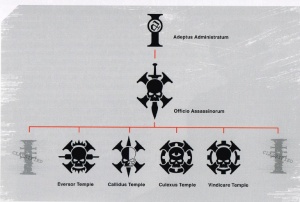 But the Assassinorum is composed of SIX main temples. The two missing ones are:
Venenum Temple – specialists in poisoning their targets.
Vanus Temple – intelligence-gatherers, in matters of strategy and tactics their insight is unparalleled. They often assassinate their targets indirectly using their intelligence and knowledge to bring down targets.
Welcome to 8th Edition
These last two operate in unique ways and do not normally field battlefield operatives. But this is 8th Edition and Stratagems have opened up what an army can do in all kinds of ways. We have stratagems that reflect anything from raiding the chapter reliquary, to subtle, indirect influence like Agents of Vect.  It would be child's play for the design studio to make up a handful to assist the four standard Clades and the actions of the Venenum and Vanus Temples.
What do Assassins Need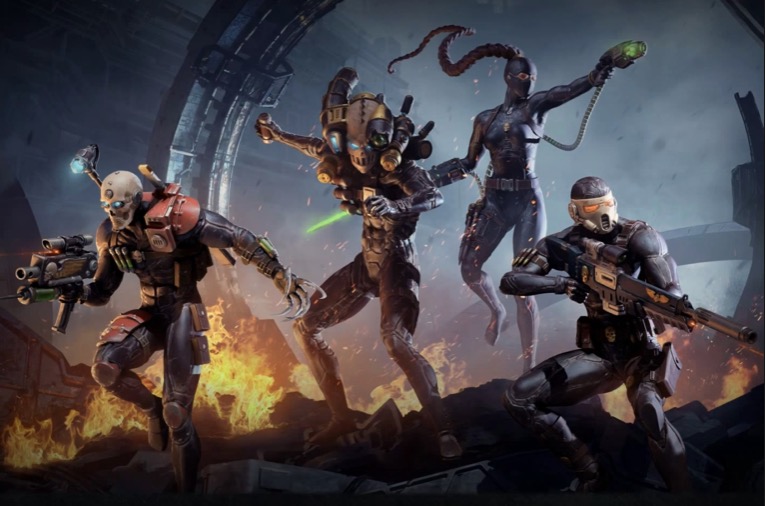 Execution Team
First of all, they will probably need their missing unit – the Execution Team, one of each assassin fielded as a group to deal with a specific target. This unit has had rules before, and it is oddly missing in 8th. It might also serve as the missing HQ choice for an Assassinorum detachment – representing the concerted will of the Ordo to eliminate a priority target with something more than a single operative.
4 Existing Clades
Each of these should get a single Strategem, to round them out and represent the unique methods each temple uses. Nothing too crazy here. Just little 1CP Stratagems.
Missing Clades
Next, the Venenum and Vanus Temples need to be represented on the battlefield via strategems.  These would follow the pattern seen by things like Agents of Vect and some other Drukhari Stratagems focused on misdirection and subterfuge. As there are no models, these Stratagems will be more potent and costly in CP. Here are some ideas to get your creativity flowing: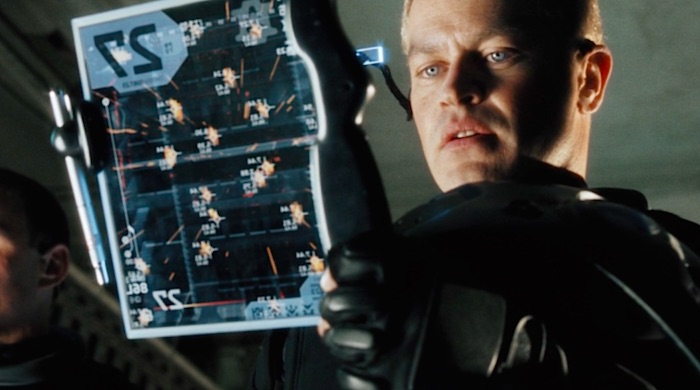 Vanus Temple
Fortune Frowns (2CP)  – Select an enemy CHARACTER after deployment. You may select a single ranged aura effect of that CHARACTER. It does not function for this battle. May only be used on a particular CHARACTER once per game.
Indirect Kill (3CP) – Pick an enemy unit within 6″ of an enemy CHARACTER. It makes an immediate shooting attack on the chosen enemy CHARACTER. May only be used on a particular CHARACTER once per game.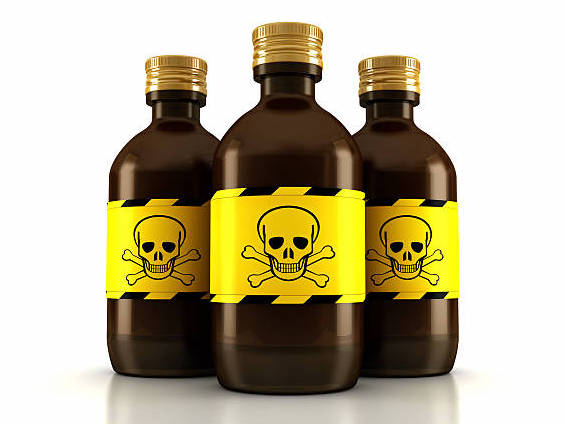 Venenum Temple
Poisoned Chalice (2CP) – Select an enemy CHARACTER. Roll some d3s equal to the turn number, and select the highest. Inflict this many Mortal wounds to the CHARACTER.  May only be used on a particular CHARACTER once per game.
Fever in the Blood (2CP) – Select an enemy CHARACTER.   Roll a d6; if the roll is equal or higher than the CHARACTER's toughness, the  CHARACTER must skip one of its following phases chosen by the Assassin player: (Movement, Firing, Fight) May only be used on a particular CHARACTER once per game.
~ As we round out the 8th Edition codexes, it's about time for the Assassins to get some love and I want to see them get some much-needed attention – 8th Edition style. What do you think?