Welcome to the New Year! In honor of our Beloved Emperor, this week we are featuring an Artist who has delved into the world Of Warhammer to bring us an exceptional suit of armor. Enjoy the work of Le Domaine d'Anubis!

How did you get your start in cosplay? How long have you been creating your projects? What inspires you to work in the cosplay realm?
I don' t see myself as a cosplayer. A cosplayer is someone who's passionate about resembling to a character with whom he identifies. I'm an artist of many talents. I can work the wood one day, then move on to interior decoration work the next day, then make a copy of a film accessory (a Stargate helm, a Necronomicon replica, alien…), next remodeling a guitar, etc … I don't focus exclusively on cosplay. It's just… I wanted this armor, it's the design that made it a cosplay, and this realization who made me a Cosplayer.

So, this one is my only cosplay. I started it in May 2014 and finished in April 2017. It isn't my goal to redo others for the moment. I've always been drawn to dark universes, and I hope someday I can find some time for build a cosplay inspired by an RPG like S.L.A Industries or Polaris .
What inspires me in this kind of work, besides the desire to have such armor on display at home, is the challenge of such an achievement. I didn't know anything about how working foams and resin work when I started. It was an entirely new domain and manufacturing process and I wanted to know if I would be able to go all the way.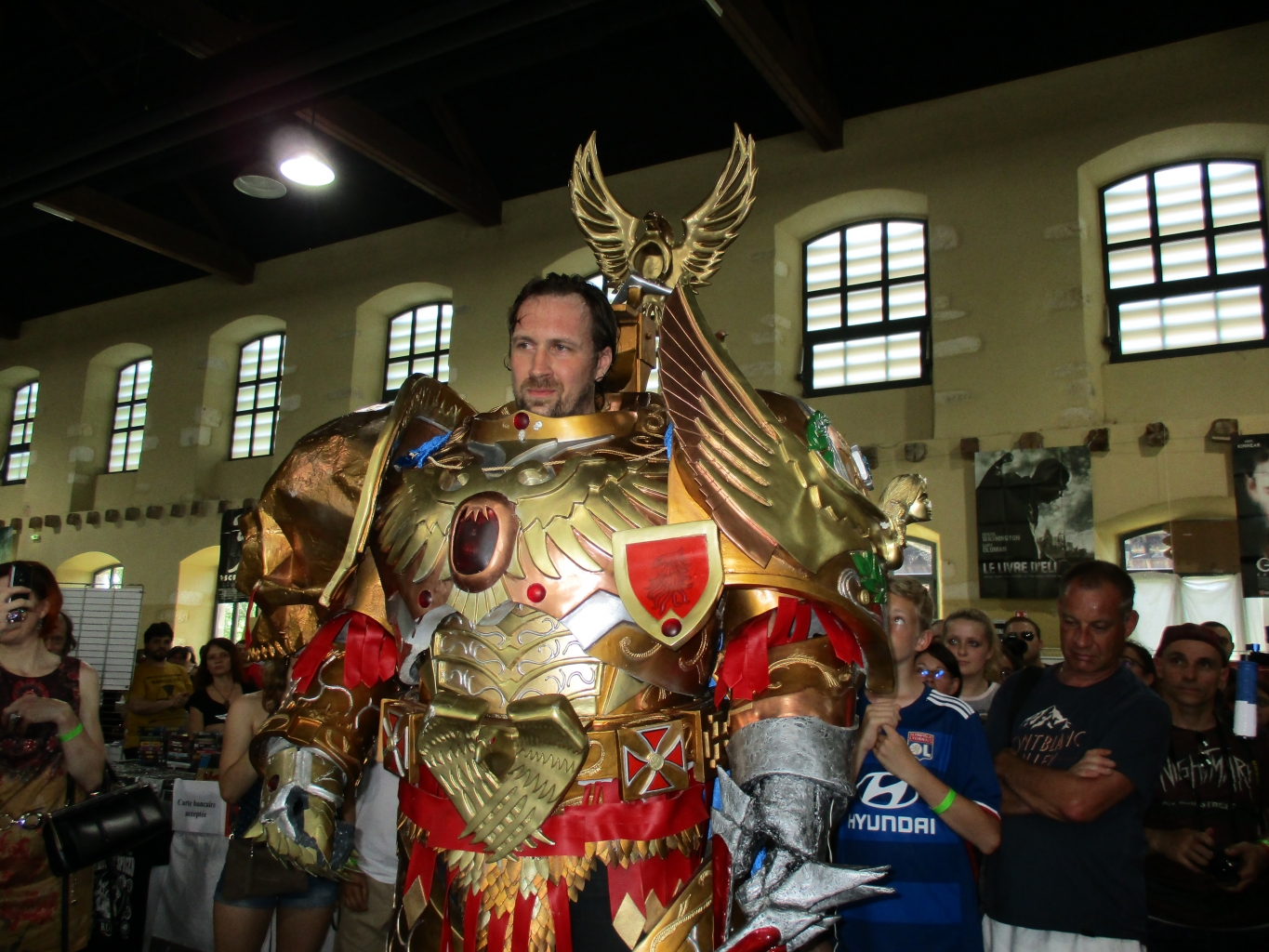 What do you do with your time outside of Cosplay? Any special skills or experiences?
Apart from cosplay, I would say that my skills are multiple. I am above all a handyman.
I like to restore old furniture, do interior decoration work (I love creating reconstructions: Egyptian room, alchemist's office of the Renaissance era ….) I spend a lot of time in my studio.
I discovered there is the potential of 3D printers so I spend a lot of time on mine.
I am also a musician. Playing in a group is also a time-consuming passion.
A good experience was the creation about a parodicaudio drama, one time more in the Wh40k universe. It's a 11 hours story about an inquisitor and 4 space marines from the Deathwatch. The réalisation was during 5 years. I put in contribution forty friends, and I received a lot of support messages when we announced the end of the project. Still today I have a lot of feedback, and I realize that we have touched a big community, and not only wh40k fans (what is the most beautiful reward)
for listen it (in french only)
https://40kdeathwatch.jimdo.com/
What is your strongest construction aspect?
I would say there are two. On the one hand the respect of the proportions. In life-size Space Marine Cosplays, there is often a concern for proportions with arms, which I call the "T-REX Syndrome". By reducing the size of the shoulder pads and raising the breastplate and pelvis I managed to mitigate the problem.
On the other hand, I wanted this armor to be rigid, so it is fully resinated and does not touch the foam.
What is your favorite type of cosplay work to do?
Apart from the sanding I liked all the steps of making a cosplay. The first step (usually papercraft or foamcraft) is very pleasant. It's this one that takes a realization from the state of project to that of real concentration, but it also gives a fairly precise idea of the final result. And of all the stages, she is the most motivating. Otherwise whatever my achievement, I always preferred finishing.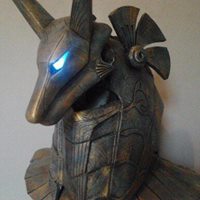 What are your favorite completed projects, or your most popular?
Cosplay is not complicated, I have only one. So it can only be the most popular.
If I look at all of my achievements, I think it's 40kDeathwatch. an audio drama (in french), also on the world of wh40k, which is my most popular creation
What is your favorite to work with?
I hate working stone and cement, and moderately metal. Out of there I like to work with everything. Paper, wood, various resins, gelcoats, foam, worbla. Leather too but it is not the material with which I am most talented.
To make a great achievement, I remain convinced that it is necessary to know how to combine the materials and not to be locked up in a single swarm of manufacture. We all leave with our preferences. But take the time to learn about what is being done elsewhere, and trying to learn other techniques can only be enriching.
Most of this armor is made of resin foam, but only for making (I do not speak about various ornaments) there is wood, an shoulder and the papercraft and fiberglass helmet, plus the crest in worbla. And I liked working on each element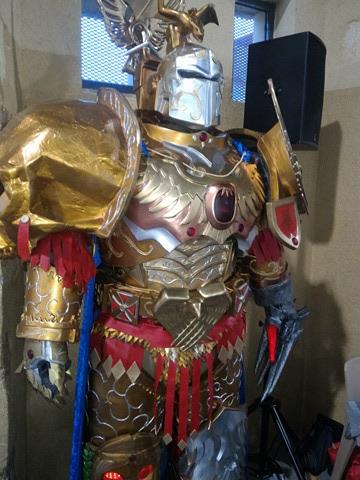 What are your favorite fandoms? Favorite characters?
I don't really have a favorite fandom. I feel an interest in an artistic field, I realize one or more achievements, then when I feel I know enough I move on to something else. I do not focus on a particular achievement. But I admit that cosplay is one of my favorite pieces.
My favorite characters are the ones that impress me the most. It is these evil and charismatic characters, dark, calculating, who have a great class, and who impress by their mere presence. Like the Crow, Halloween Jack (from S.L.A Industries), Agent Smith in the Matrix or the frightful Judge Doom in Who framed Roger Rabbit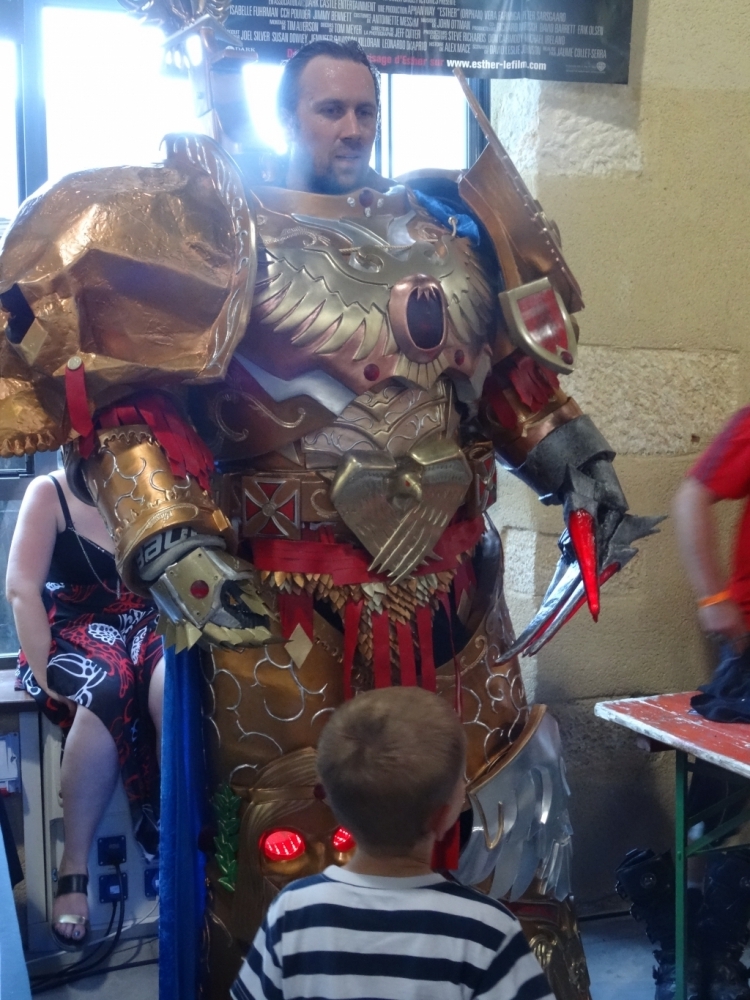 What kind of games do you play? Videogames? Tabletop? Wargames?
I am a big RPG fan, and a bloodbowl lover. I also like video games even if I do not play much. And I definitely prefer retro gaming to modern games. I enjoy dusting my megadrive from time to time to play games like Kid Chameleon or Street of Rage.
I also enjoy a game of chess or wargame from time to time, when the opportunity arises.
What conventions do you expect? Have you guested / spoken on panels / competed in contests?
Until now I very much can participate in the conventions. I worked mainly for myself, and to enrich my personal collection; so I could not show my work to the public. So no, I've never been invited, nor competed in contests. Every year with friends I participate in bloody weekend (small convention that takes place in the east of France)
But I am setting up my business to live my passions, and I intend to participate more in conventions in the future, it will be my only contact with my potential clientele.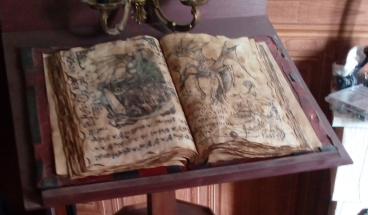 What are you working on in the future?
I am in the process of creating my startup and for the moment I'm focused on this single objective. I hope that in a few months I will be able to make my passion a profitable project. So I do not know exactly what achievements I will do next year, I'll see with my orders.
Otherwise I discovered an interest for the modification of electric instruments. I already made a skeleton bass guitar, and I would like to start again with a guitar on the theme of Millenium Falcon
What conventions are you attending this next season?
I do not have much programmed things this season. Two little conventions to my home is everything. May I be added in the year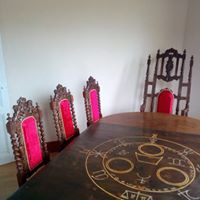 Who are your cosplay inspirations? Whose work do you admire or aspire to?
The only things I'm sensitive to when I look at a cosplay are: the quantity and quality of the work provided. I am especially impressed by the achievements of complete armor, especially when they are rigid. I stop more easily to admire an Iron Man made entirely of resin than a space by marine foam.
What are your favorite movies / shows to watch or music to listen to while you craft?
I do not watch TV when I work. For my misfortune I am one of those people who can not concentrate when there is a lighted TV in the room.
I listen a lot of music. Groups like Metallica, AC / DC, Iron Maiden, Rammstein, Sabaton or Powerwolf. I listen to a bit of everything, as long as there is an electric guitar.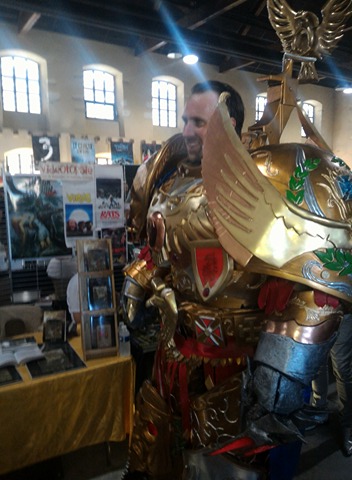 What message do you have for people wanting to break into cosplay? What did you learn in your time working in Cosplay?
My message is not just to the cosplay world, but to everyone: Stop looking at the work of others and say that you would not be able to do the same, and do it. You will see that we all have creative potential.
What are your social media / website links? Where can we find you?
My website is still being created, I hope it will be operational by mid-December. Currently the only place where you can find some of my creations is on my facebook artist page:
And my professional website :
(Still under construction at the moment)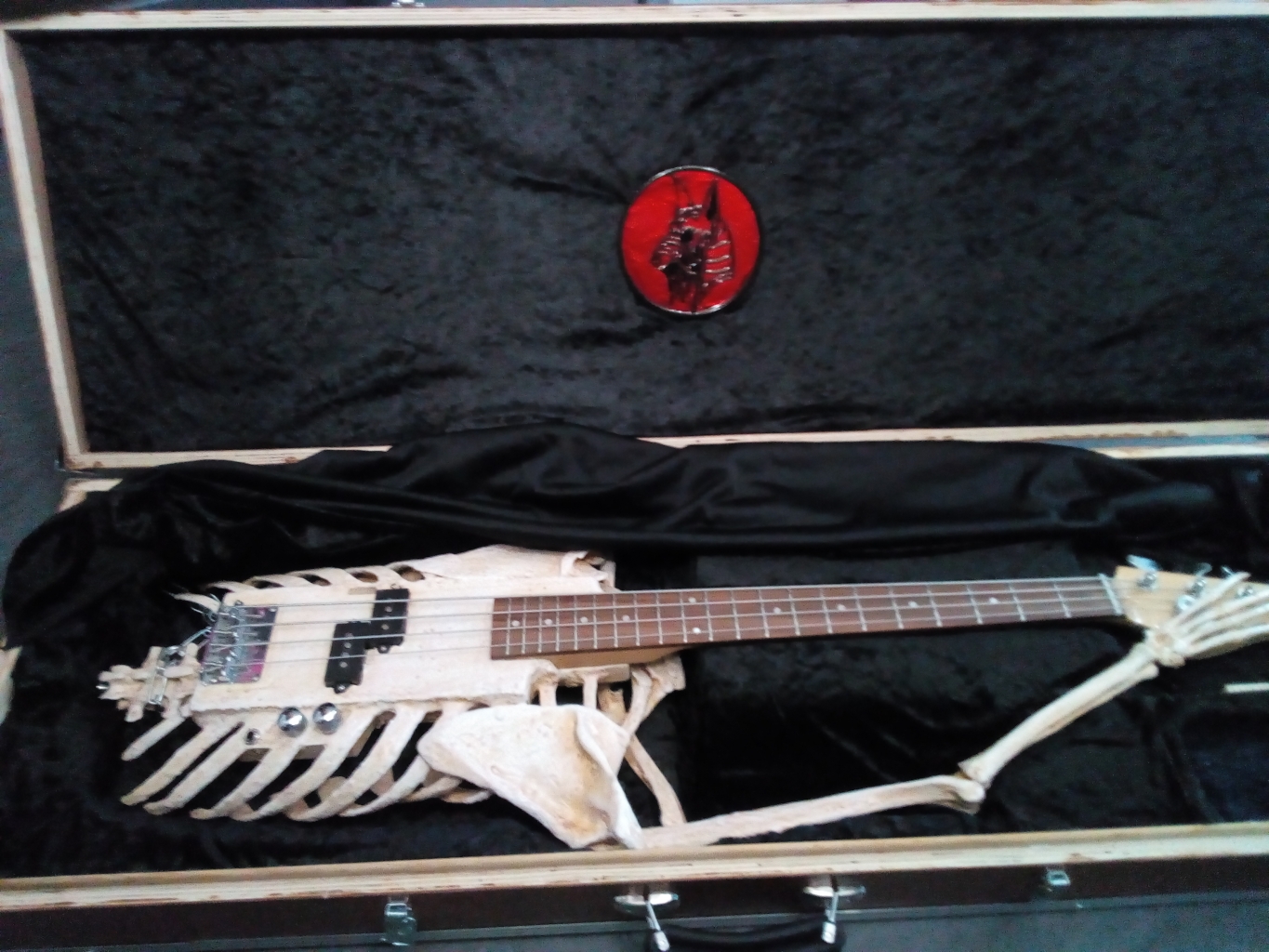 All images are free, except one: the background come from the movie The Lord Inquisitor ( Published with the kind permission of the author)