Kill-Team is great fun and growing fast, but does it have a single grand flaw?
A guest editorial by BDub
Kill team is a great addition to GWs line-up, that in many ways appeals to me far more than a sprawling 40K game does.  Fewer models, lets you reasonably dabble with collecting and painting a wider variety of factions. A smaller footprint lets you take everything you need for a game in a backpack-sized package, and its quick enough you can get a few games into an evening of play.  In addition to all of these appealing features, GW's foray into alternating unit activations is a welcome (if long over-due) endeavor.
I wanted to get all of that out of the way in order to demonstrate my genuine attraction and affection for Killteam as a game, lest i be accused of hating on a game I don't actually play.  I do play it, and I like the game very much.  That said, over the course of many games I have come to recognize at least one major flaw, and at least one minor flaw that I'd like to discuss here, as well as to offer a solution – one that I have tried and found very effective as solving the issue, and that I personally feel makes the game a more rewarding experience for a wider variety of lists and play styles.
The Major Flaw
If you have more than a handfull of Killteam games under your belt you have probably noticed that melee is a very powerful tactic in Killteam, and it should be. Its a brutal setting, with close-up encounters. But if you've ever watched or participated in the game between a dedicated melee faction and a hybrid, or *gasp, a dedicated shooty faction, you have probably noticed the tendency of the former to carpet-roll the later.  I have personally witnessed and participated in many games where little to no shooting has ever taken place. The chance to do any shooting is simply denied by the steam-rolling effect that Killteam's turn-sequence and melee rules lend to the stabier of 40K's denizens.  And there in lies the flaw.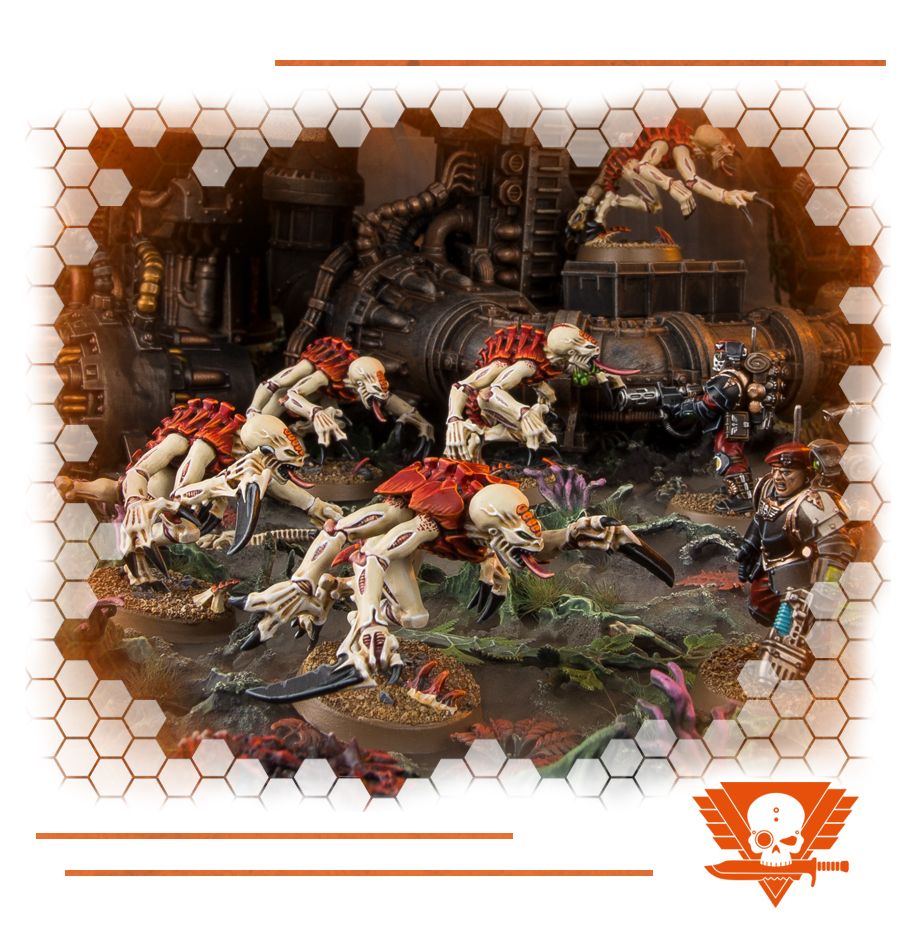 The rules are such that models will charge into combat, often not facing any overwatch, and once in combat these models cannot be shot at in the next phase – the shooting phase.  Then the melee phase ensues with three possible results; 1) the defender is anihilated and the attacker moves closer to their next victim, 2) the combat continues to the next round, further shielding the models for any subsequent shooting, or 3) the attacker is anihilated and the game continues as before.  Generally 3 doesnt happen often, as you are usually witnessing a superior melee force charging a weaker foe. Scenario 2 is pretty straight forwards, since its an ongoing melee that will usually continue, or relsove into one of the other scenarios, usually the 1st.  However, in Scenario 1 you have a melee unit/s that are now closer to their next target, and just waiting for the movement phase of the next round so they can repeat their previous foray – thus the carpet begins to roll up and shooting ceases to be an option.  Because of the rules and the close confines of the game-board, Melee units, particularly fast ones, or ones with charge rerolls can often fearlessly run across a battle-field until they can come to grips and then benefit from the cover of melee as they chew their way through the enemy taking few rounds, if any, of incoming fire. The only effective defense is copying the offense – an option not available to many factions.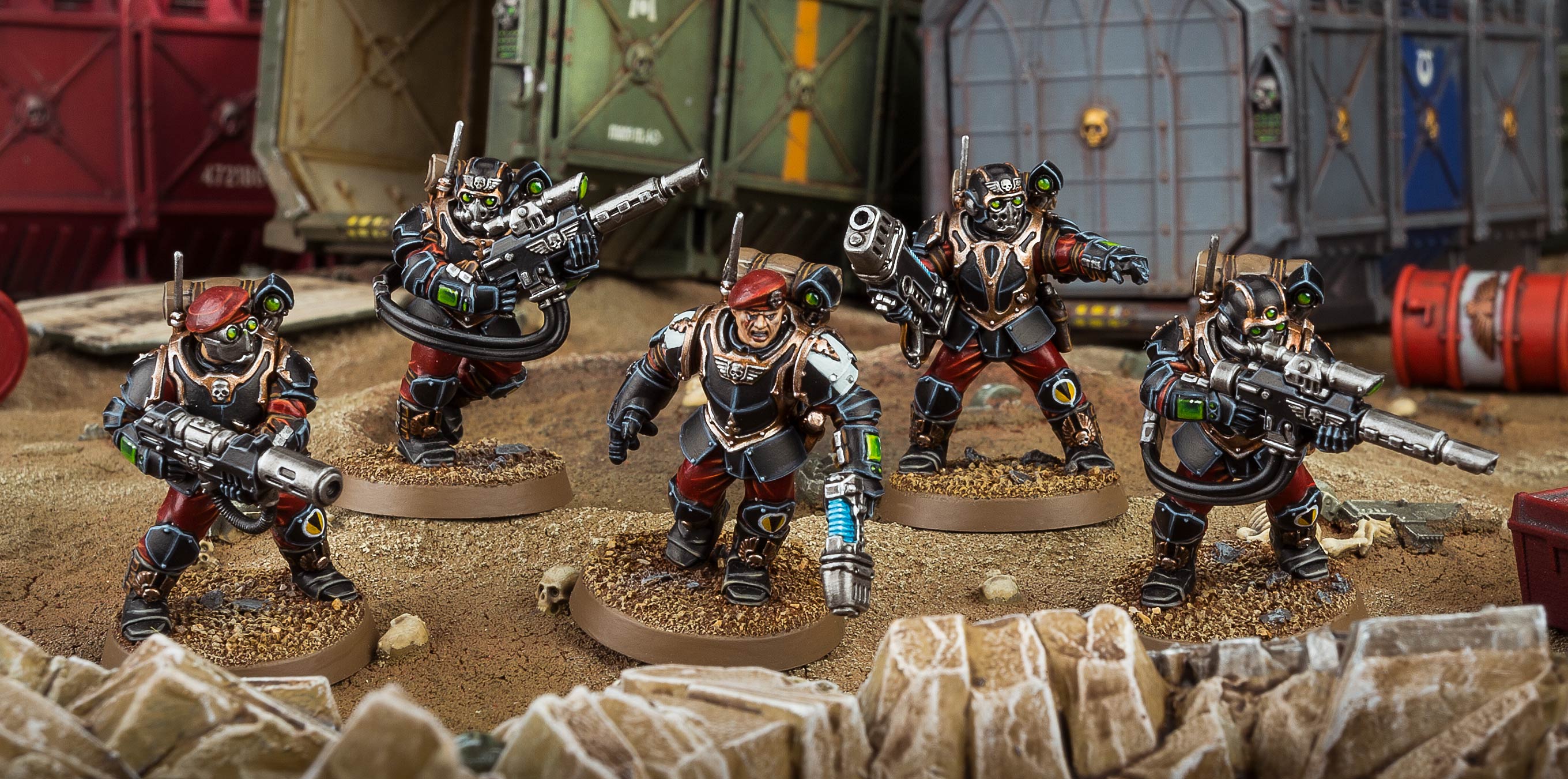 How Do We Fix It? 
More importantly, how do you fix it so that it doesn't break other rules, and doesn't cause the pendulum to swing to the other side, destroying viability of melee?  Well it turns out that the rules are robust enough that the fix is surprisingly simple.  Just move the shooting phase so it happens after the melee phase.  That's it.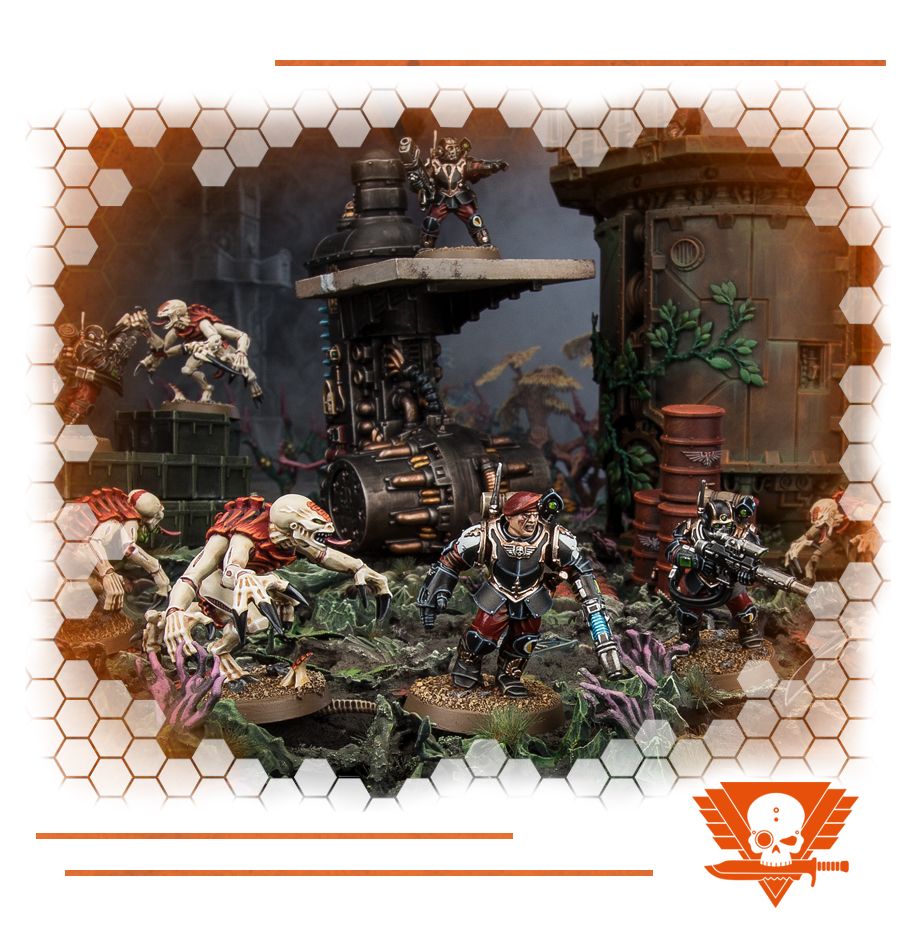 What Does this Fix Accomplish?
Quite a bit actually, and in subtle enough ways that it doesn't disturb the feel & flow of the game, and in my opinion feels a bit more realistic and action-movie like. To use the previous examples above, in scenario 1, models that have charged into a melee and have anihilated their enemy are now out in the open and can freely be shot. Importantly, this means that a round of shooting will likely happen to those models before they can mount their next charge. Interestingly, this freqently leads to a tactical choice between finishing off a weakened enemy, leaving your models exposed, or staying in the combat for the cover it provides while other models move to engauge other possible shooting threats. Scenario 2 remains unchanged. And in scenario 3, the much relieved defenders are free to take a breath and squeeze off a shot at any enemies contemplating revenge for their deceased fellows.  The fix also means that in ongoing combats a round of pistol shooting will follow from any of the surviving melee participants rather than preceed the melee, which feels a bit more natural.  None of the other rules are adversely affected, and melee isn't stymied.  You can still consolidate into any models that strayed too close to the previous melee, but if the enemy is positioned well back from consolidation range, they are still going to get a chance to do some shooting at the now unoccupied melee participants, before they get charged in the next round.  This significantly cuts down on the carpet-rolling phenomenon without dampening melee's inherant threat. Elite units melee units will still clean up, but without the outright destruction of any shooting oportunities of their enemy.  As a side note, it also means that any models that didnt charge during that round, that were engauged in a fight that has resolved, are now free to shoot in the shooting phase. This makes flexible hybrid units more interesting to use in lieu of commiting to the extreme melee or shooting specialists.  Try this adjustment to the rules yourself, with a few different faction combinations.  I'm sure you will begin to appreciate the nuance in this fix.

So What About the Minor Flaw?
Well maybe its not a flaw, maybe its just personal preference.  It certainly seems to have been designed with intent, but it continues to rub me the wrong way.  What am I on about?  Random initiative.  That is to say, that the winner of the initiative is randomly determined and obligated to go first.  That last bit is the flaw, as i see it.  Because of the nature of Killteam's movement phase being an IGOUGO proposition, it often means there is a distinct advantage to  "Losing" the initiative. For instance if you are a shooty army with models in an ongoing melee you want to go second, so the other player has to commit his models to the melee, leaving you free to fall back with your models, perhaps saving them, and opening the enemy to shooting from other models. On the other hand, if you are that enemy, you want the other guy to either decide to fall back, or commit to the ongoing melee so you can then have the advantage of choosing wether or not to follow up with another charge or continue the melee.  It seems to me that "winning" initiative should not feel like a losing proposition, but rather an opportunity to reward the winning player with the tactical choice of going first or second.  In my experience a lot of the fun in a game comes from its decision tree.  Tangential to this issue is the inability to spend a  command point (or two perhaps) to reroll the initiative dice. This option was specifically omitted from the Tactical Reroll options.  In my opinion, it should have been one situation or the other – either pure random initiative, with an option to CP for reroll, or winner choses order with no option to CP for reroll.  There is even a case to be made for Choice, and a CP Reroll, as this opens up the same decision tree often seen both players spend CP on Decisive Strike/Shot, causing a roll-off between the players.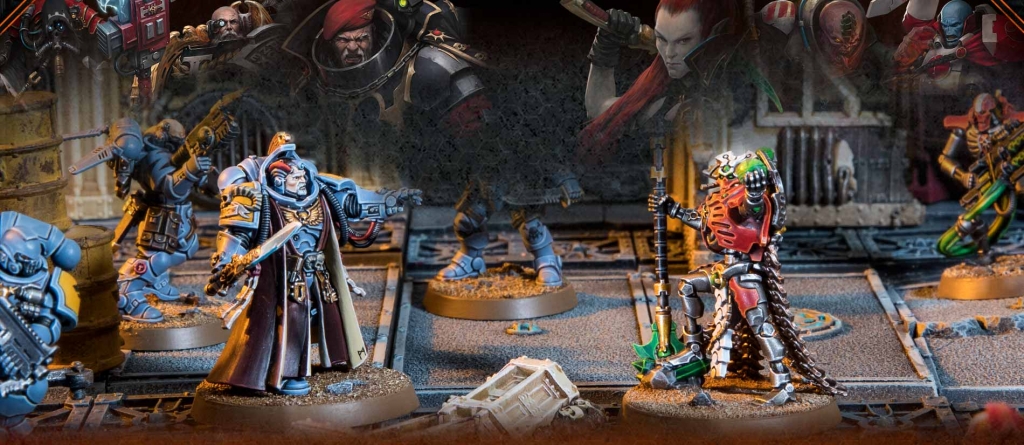 Well that about covers it.  I've been playing with this major flaw fix for a while now and think it stands the test. I believe it to be an option that smoothes out the power-curve between melee and shooting, with minimal (if any) disruption to the rest of the rule-set.
~Let me know what you think, and at the very lease share your thoughts about the initiative question.
If you have a great op-ed you want to share with the community,