The results are in from the first System Open Series event for Star Wars: X-Wing! Come see the top lists and which squadron walked away from the tabletop with a win.
The System Open Series has kicked off with a bang with the first event being held in Glendale, Arizona. The reports are in and Fantasy Flight Games is sharing the lists of the top squadrons. This event was also the last event before the big points shake-up that came out on January 28th – so keep that in mind when looking at these lists.
Champion – Philip Booth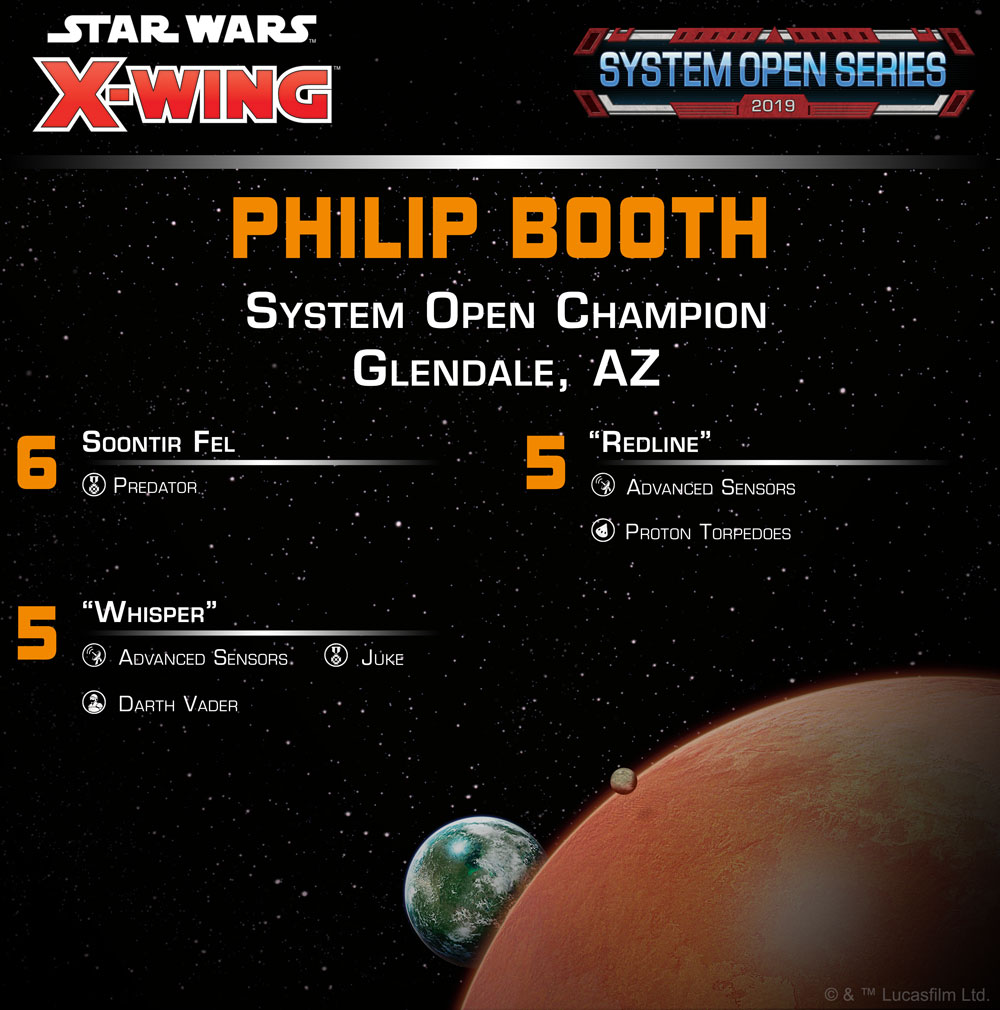 Taking advantage of high initatives, this classic line-up of Imperial Aces was able to secure victory. Unfortunately this squadron won't be able to be replicated thanks to the new points changes. FFG says "[this was] a dramatic and fitting send-off for a squadron that was recently struck down by the squad points adjustments." Regardless of the change, Philip was able to pilot these three Aces through a lot of stiff competition and win the day!
Congrats to Philip Booth for pulling out a win at the System Open Series!
Runner-up: Ryan Farmer
It's very impressive that Ryan Farmer was able to fly a relatively simple list all the way to the top and almost pull off a win! Flying 4 TIE/ph Phantoms with only Juke all the way to the top table is a testament to this player's piloting skill. Runner-up at a major event is something to be proud of – way to go Ryan!
Top Eight Overview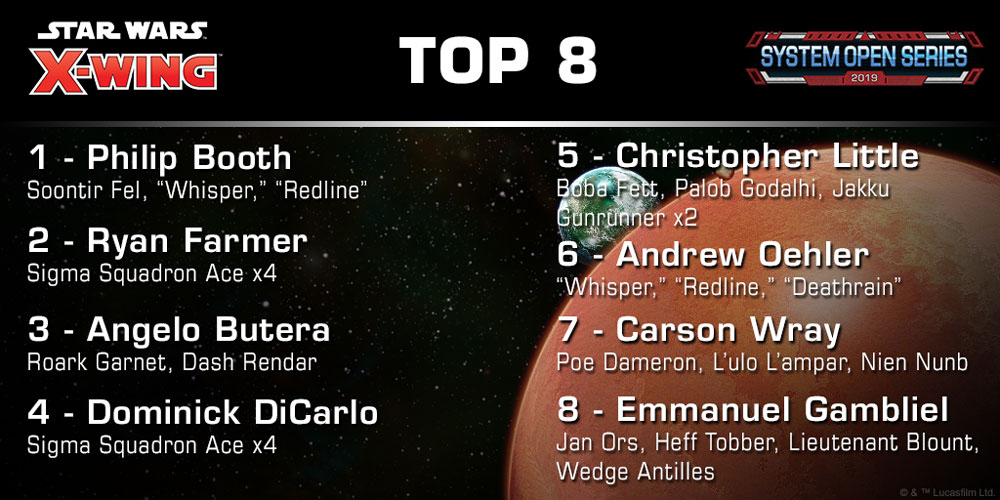 Here's a quick breakdown of the top 8 lists. While we can't see all the upgrades at least you can take a look at what's trending upwards. It will be very interesting to see how the points adjustment will change up the meta in the future – but at least we have a good base line to compare it against now.
Faction Breakdown – Top 16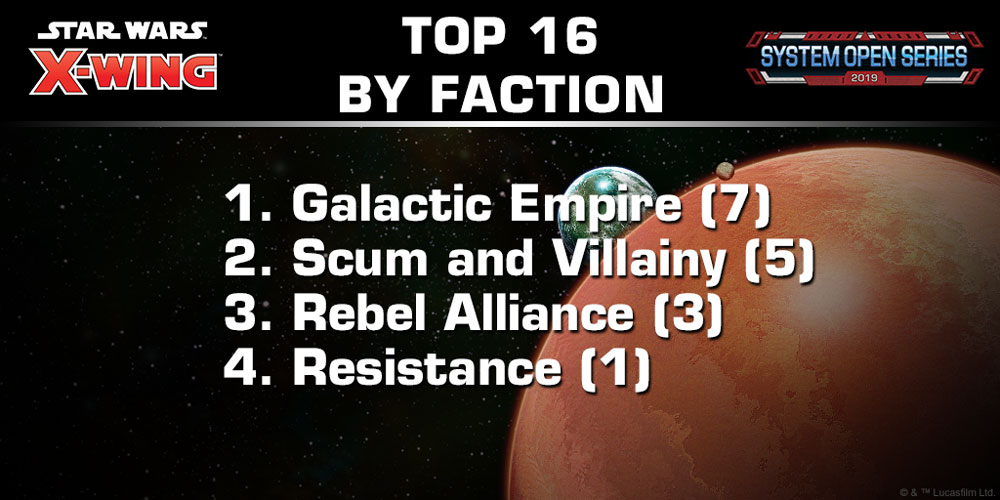 FFG also gave us a quick look at the top 16 breakdown by faction. The Empire was showing up in force as well as Scum and Villainy. The Rebels and the Resistance were taking up the last 4 slots in the top 16. The First Order didn't appear to make the cut. We're wondering if that was taken into account when the points adjustments were made.
There are still quite a few events on deck with more System Open Series events scheduled. If you want to toss your hat into the ring, check out the events page and start planning to make your trip now!
Congrats once again to Philip and Ryan – well flown and happy flying!