It's only a matter of time till the Emperor's Children get a book, but we can make a solid estimate of what's in it based on a several other books out there.
I think it's fair to say that GW is moving slowly but surely to make the 4 Cult Legions all have their own Codexes, as counterparts to the handful of Loyalist first founding chapters.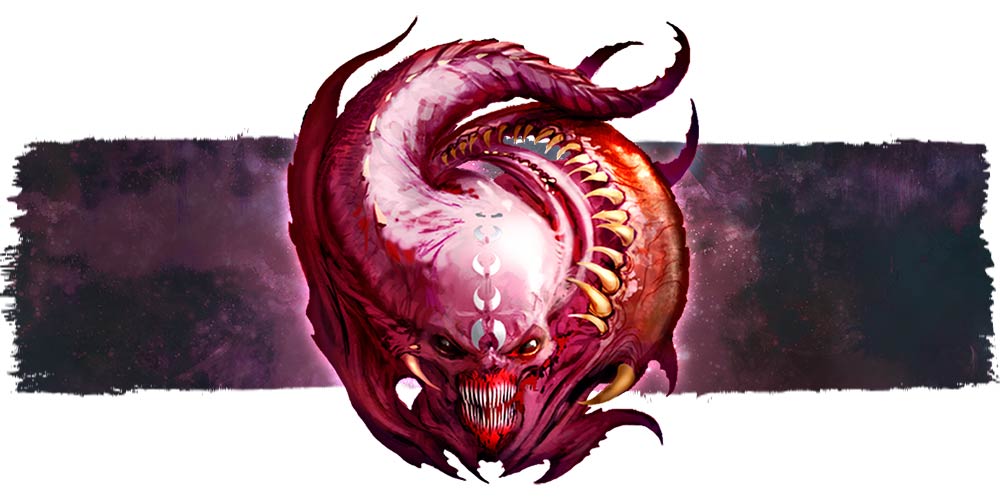 Nottingham already announced that Slaanesh is coming back to Age of Sigmar at their last developer seminar, so I would expect that in the short to medium term.  No official word on anything 40K related, but let's look back to the previous two Chaos God release windows to compare.  2017 gave us both Maggotkin of Nurgle and Death Guard. A bunch of those new daemon models were of course happily usable in both systems. 2016's Tzeentch release window started out with new Rubrics as part of Wrath of Magnus and moved onto Disciples of Tzeentch. When the Thousand Sons codex for 40K 8th came around, there was even more crossover minis such as the Mutalith Beast and Tzaangors.
I think we can safely expect the same in 2019.

What Would the Emperor's Children Look Like
To start, we need to take a look at the Age of Sigmar side of things. right off the bat we can expect the usual suspects:
Keeper of Secrets (the last Greater Daemon to be redone in giant plastic size)
A New "basic" Herald (to accompany the recent Enchantress)
Mortal Followers (These could be either humans, like the Tzeentch Kairic Acolytes, or maybe those intrigueing Slaanesh Slakefray beastmen we got artwork of in the Beast os Chaos Battletome). I would expect these to come with seperate clampack leader models as well.
We just got new Fiends and the Enchantress.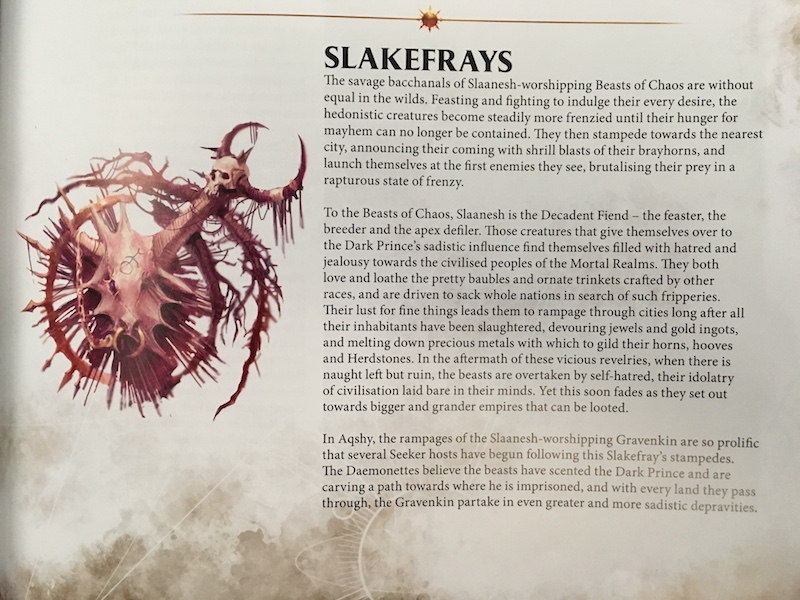 Now with that out of the way, let's tackle an Emperor's Children codex. We will bast this a lot on the themes and unit types and numbers we see in both Codex Thousand Sons and Death Guard. What I expect to be new models are noted in Red Text.  This list would contain 9-10 new releases, which in inline with that a "new army" tends to include from GW (6-12, usually)
Emperor's Children
HQs
Lord of Excess (a Slaanesh Chaos Lord)
Chaos Lords (multiple types, termy, mounted, ect…)
Lucius The Eternal 
Fabius Bile (please be a new model, he is the Chief Apothacary of the Legion)
Daemon Prince of Slaanesh
Sorceror (multiple types/mounts)
Troops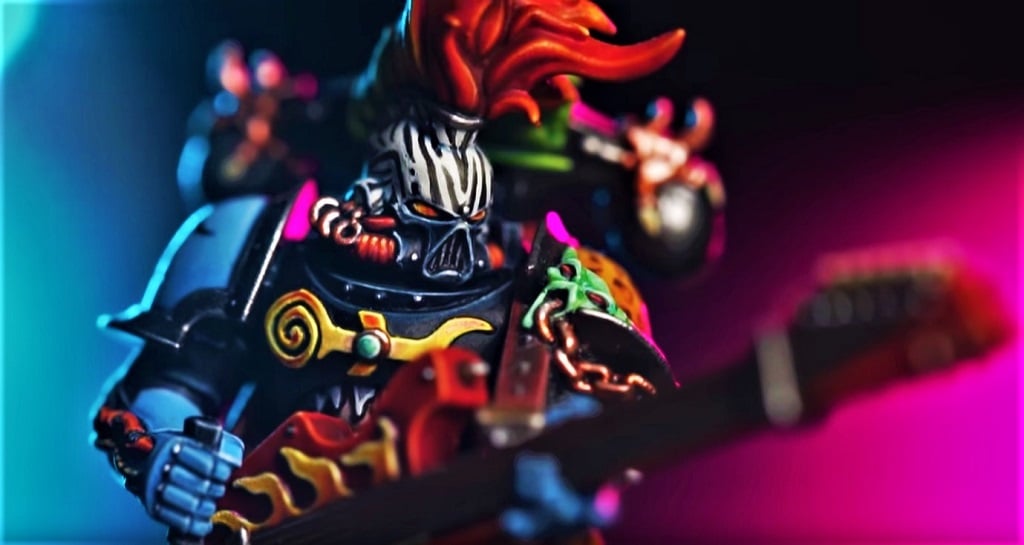 Noise Marines – (I assume the recent one was a sneaky homage-teaser of things to come, probably lots of unit loadouts)
Chaos Cultists
Beastmen (crossed fingers for Slakefrays)
Daemonettes
Elites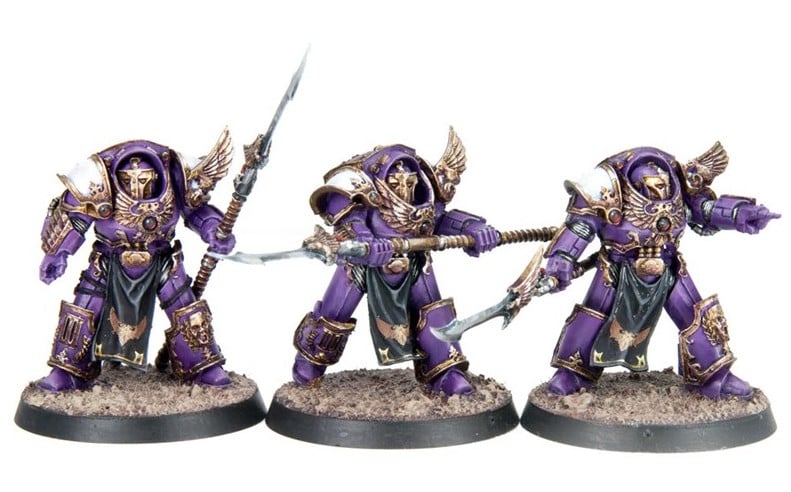 Like this, but more leather and Chaosy bits.
Apothacary
Emperor's Children Phoenix Terminators
Possessed
Helbrutes
A Mystery Elite (something along the lines of the many Death Guard ones)
Fast Attack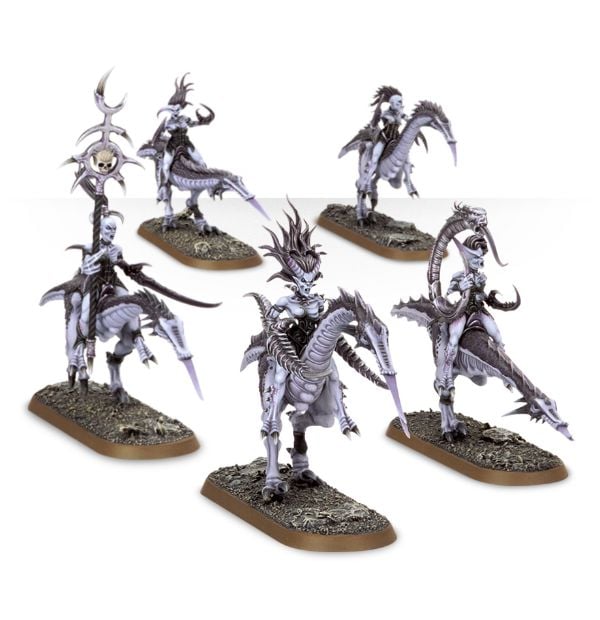 Noise Marine Seekers (there have been rumors of these for a while)
Fiends of Slaanesh
Seekers
Chaos Spawn
Heavy Support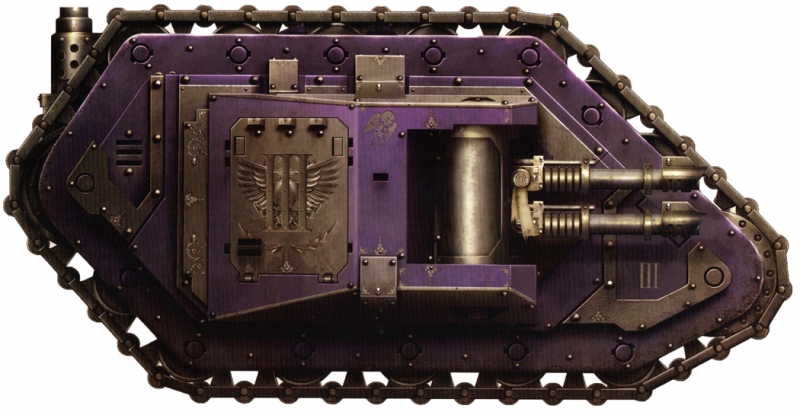 Land Raiders
Predator
Vindicator
Defiler
Forgefiend
Maulerfiend
Flyers
Heldrake
Lord of War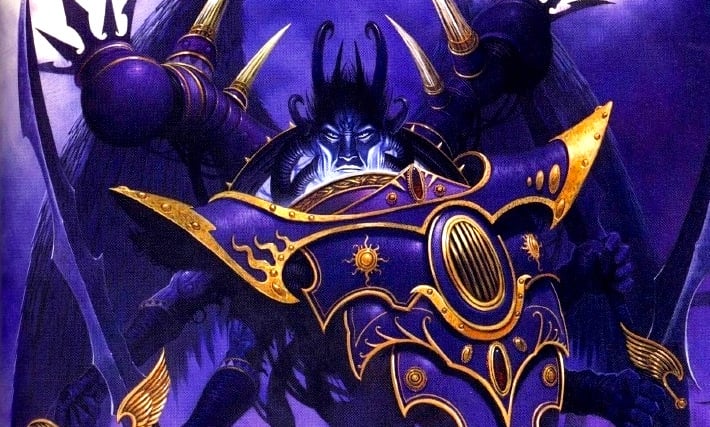 Fulgrim (you can't have a cult legion without their Primarch to anchor it around)
Oddball Stuff
Terrain – There has been a recent trend of GW putting a terrain piece into books such as Imperial Knights and Orks. With the Emperor's Children, it could be anything. 
Something carried over from AoS – Some type of beast or mortal follower unit is most likely based on past codexes. Probably in Heavy Support
~Do you think this sounds about right?