Our new favorite Daemon Engine is back with a best selling book so good it's literally on FIRE!
I know it's probably heresy, but man I'm really liking this Daemon Engine! It's not just resisting purge attempts, it's even showing us that the Imperial doctrine of "Burn it with Holy Prometheum" isn't even true any more. I mean, look at the latest teaser:
YOU THINK YOU'VE SEEN SNEAK PEEKS? MORTAL – YOU HAVE MERELY HAD THE FIRST TASTE OF THE ONSLAUGHT. FEAST YOUR SQUISHY HUMAN EYEBALLS ON THIS: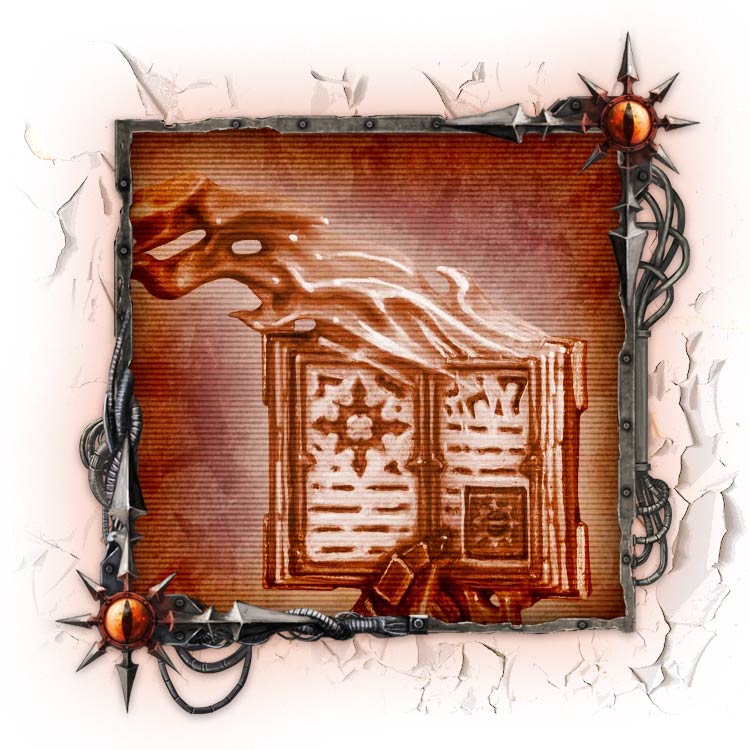 That book is on fire and going strong. If you can't "burn the heretic" then what ELSE has the Imperial Creed been lying to us all about? I mean if we can't trust the Imperium, who can we trust? I don't want to cause a panic, but we're talking about some Mass Hysteria type stuff here.
Anyhow, we're clearly looking at more Chaos-type teasers here. What's really telling is that you can see the hand of the character holding the book and they are clearly wearing a gauntlet of power armor. So if you were thinking this was an alternate hand option for the new Black Legion daemon/sorcerer guy, well take a closer look: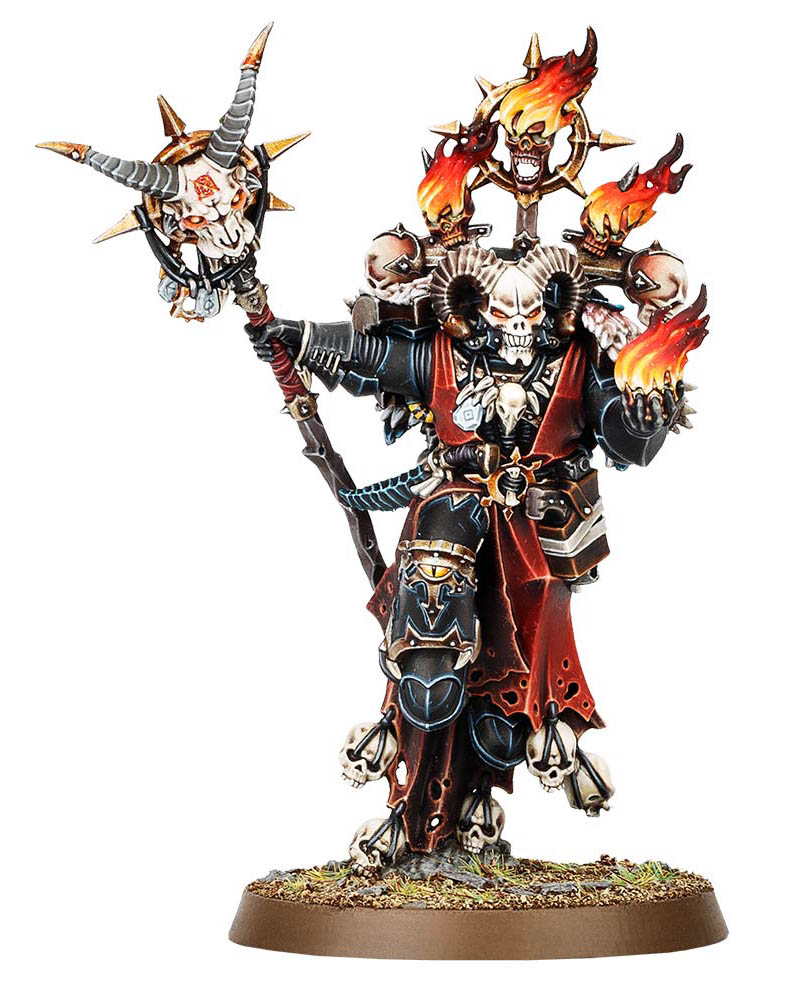 He's got a different set of gloves so it's probably not from his kit. That means we're probably looking at an entirely NEW model here, too! So that's one more character/model that is coming for chaos in the near future!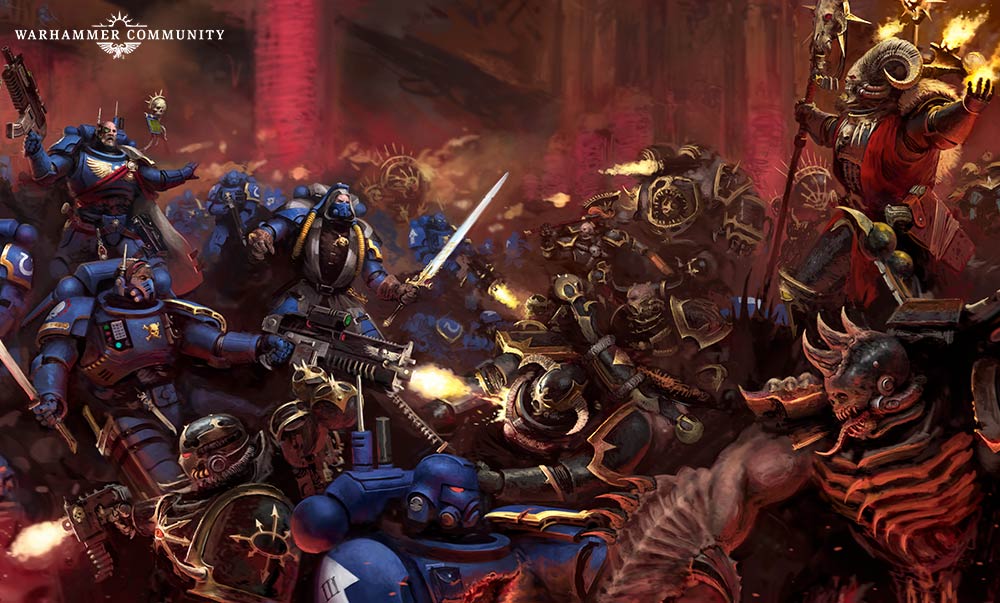 We know a ton of stuff is coming with Vigilus II, but now we have a whole bunch of other kits that are probably coming out shortly after. Chaos is getting a major redo and I can't wait to see the results!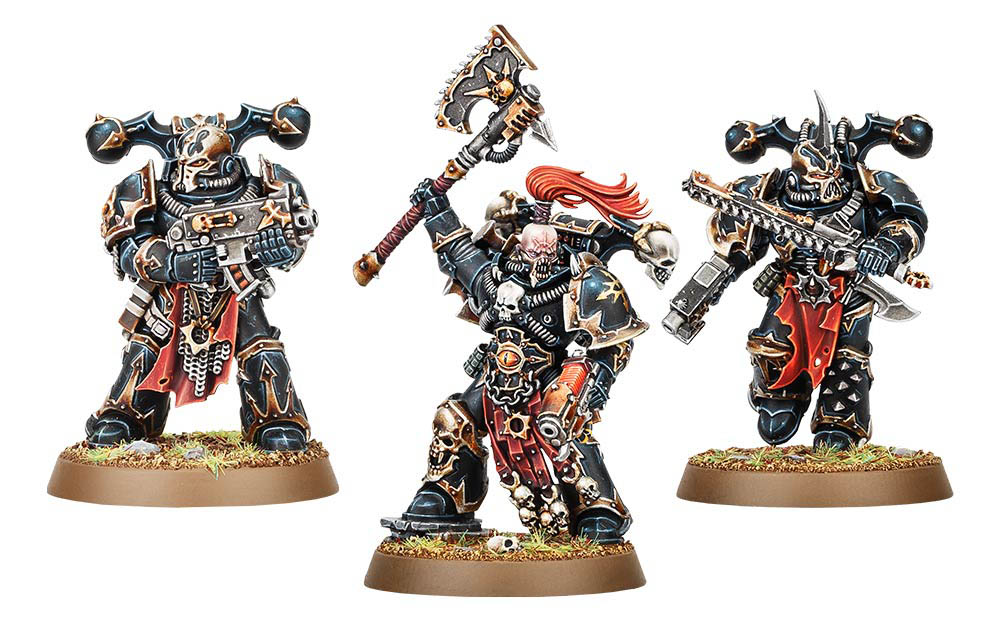 From the possible new Terminators, to new warmachines, right down to the basic CSM models, this wave of Chaos is looking might potent. Oh and then Abaddon is showing up, too! Oh man this Chaos Assault on my wallet is not going to be pretty…
Klaatu barada nikto