GW Pre-Orders: Blackstone Fortress – Ambull Edition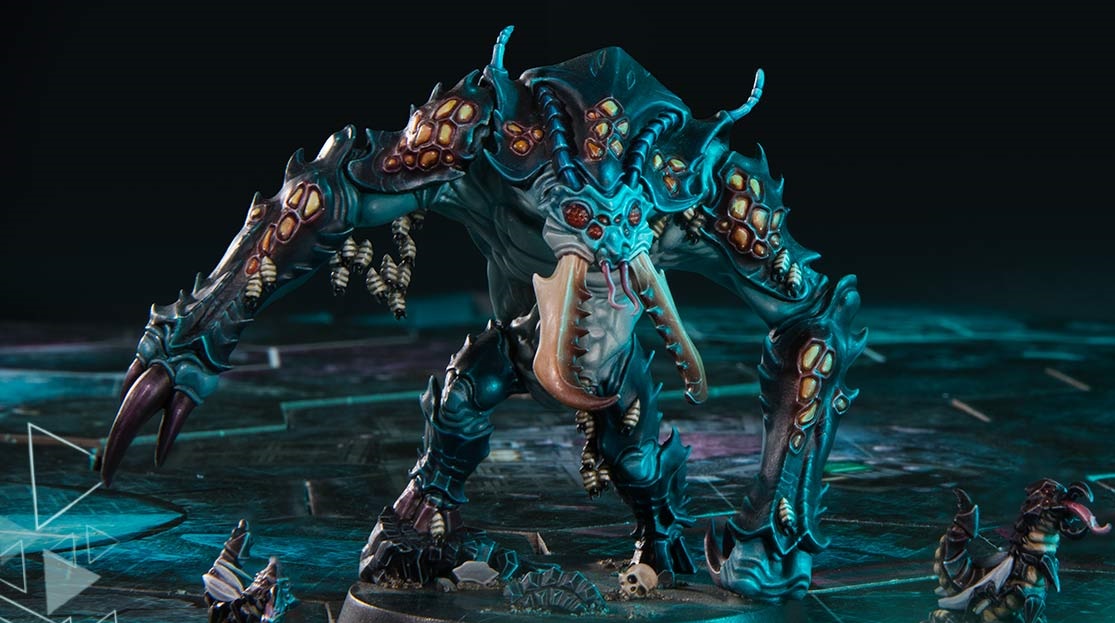 The Ambull is up for Pre-order this weekend! Expand your Blackstone Fortress Adventures with the new Beast!
via Games Workshop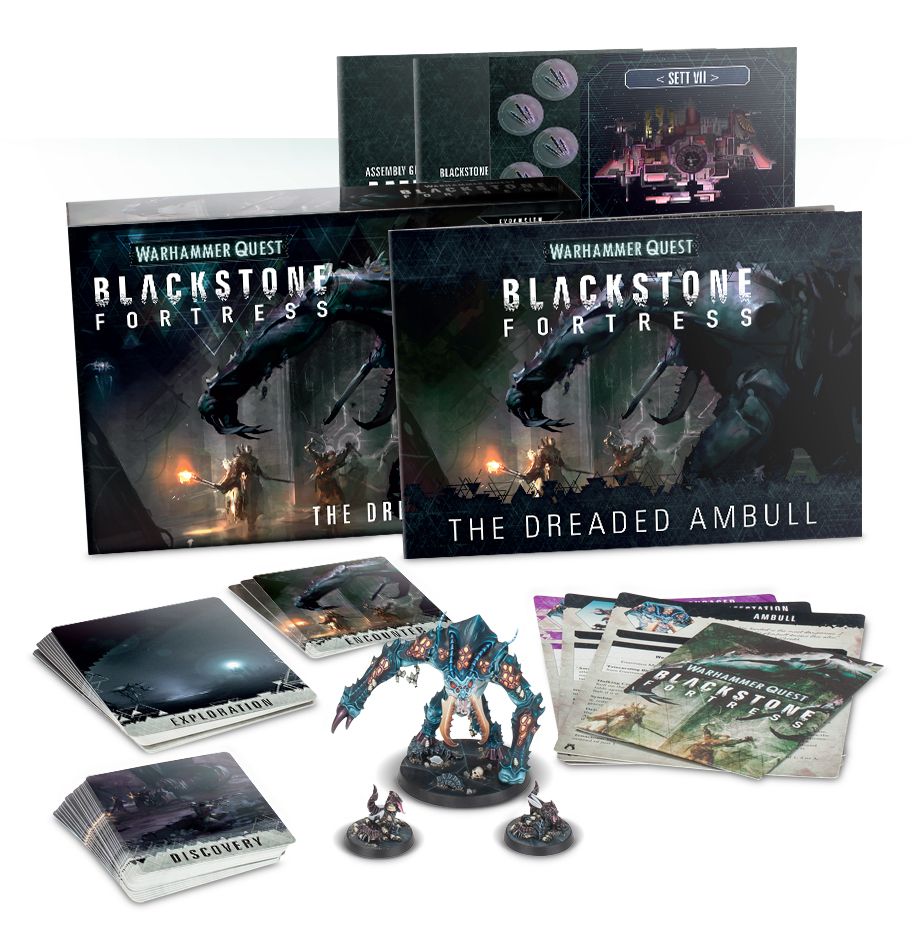 With every expedition, the explorers who set out from Precipice unlock more of the Blackstone Fortress' secrets. Countless riches await those who can find them – and countless dangers also. Amongst the roving squads of heretical warriors, the prowling packs of snarling predators and the eldritch defence systems of the fortress itself, a new threat has been sighted. A monstrous beast lurks in the darkness, one that is feared throughout the Imperium and beyond. It is an apex predator, an ancient terror, and a being utterly incapable of reason or mercy – a dreaded Ambull.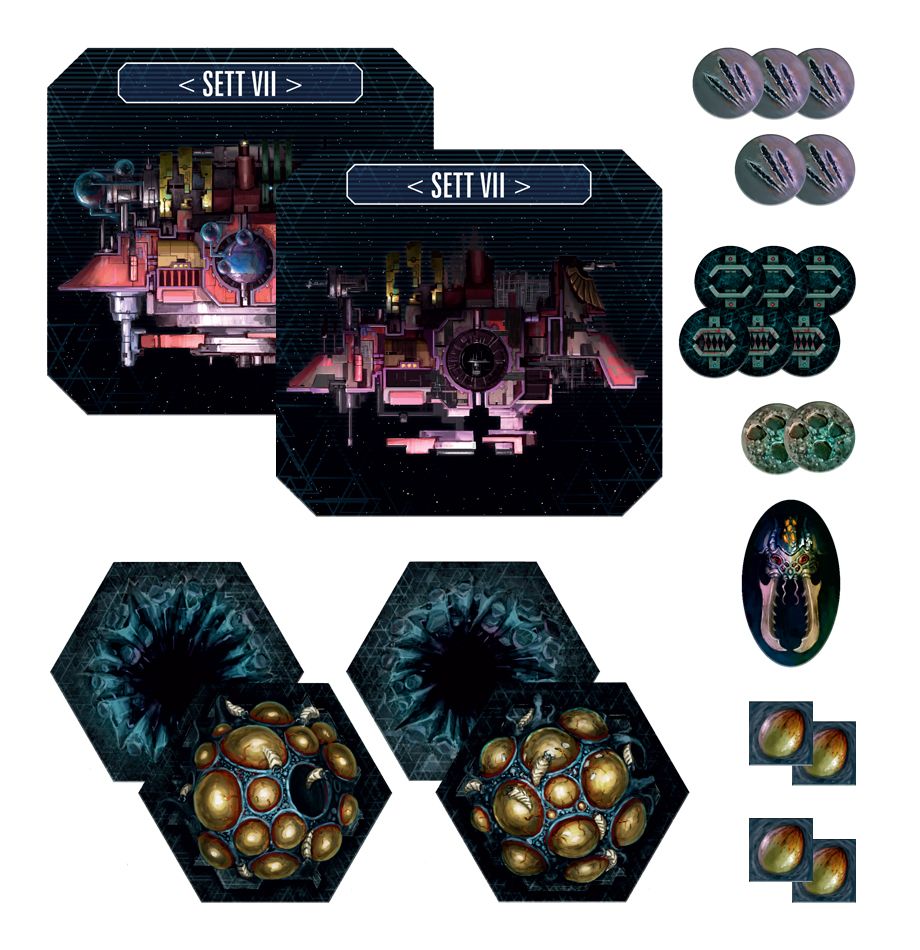 In the first expansion to Warhammer Quest: Blackstone Fortress, The Dreaded Ambull, you'll discover more challenges, more insight into these mysterious structures, and of course, more enemies for your intrepid adventurers to discover and take on. Along with new rules, new discovery cards and new exploration cards, this box also contains three Citadel miniatures. As well as the hulking Ambull itself, there are two Borewyrm Infestations that represent the offspring of this terrifying xenos monster. With this expansion, you'll be able to add new dimensions of enjoyment and complexity to each of your visits to the Blackstone Fortress.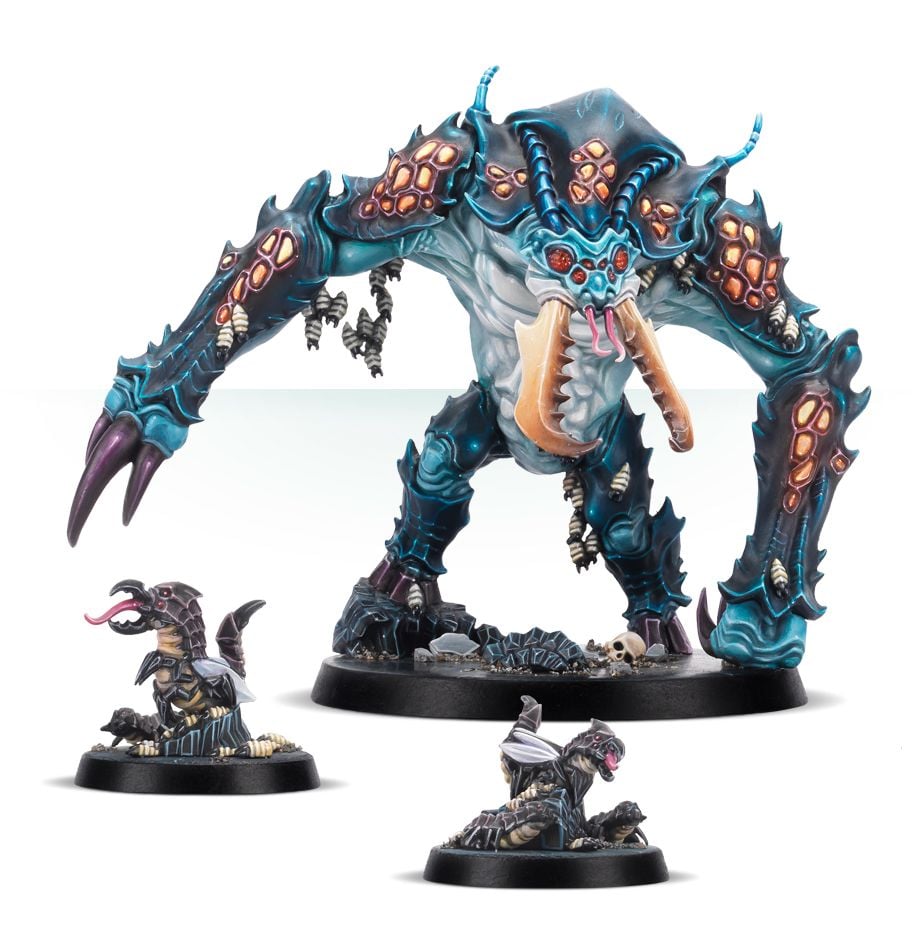 Included in this box are three brand new plastic Citadel miniatures: One Ambull and two Borewyrm Infestations (supplied with one 50mm round base, and two 25mm round bases). Also included are:
– A 16-page Dreaded Ambull Booklet full of rules and background information for the expansion.
– 18 Discovery Cards
– 10 Exporation Cards
– 3 Encounter Cards
– 3 Hostile Reference Cards
– A single Lair of the Beast envelope
– A double-sided punchboard full of useful tokens and markers
– A Lair of the Beast sheet that includes board set up details, rules, an event table and victory conditions.
Rules for using the Ambull and Borewyrm infestations in games of Warhammer 40,000 are also included.
Please note: This expansion requires a copy of Warhammer Quest: Blackstone Fortress to play.
Subscribe to our newsletter!
Get Tabletop, RPG & Pop Culture news delivered directly to your inbox.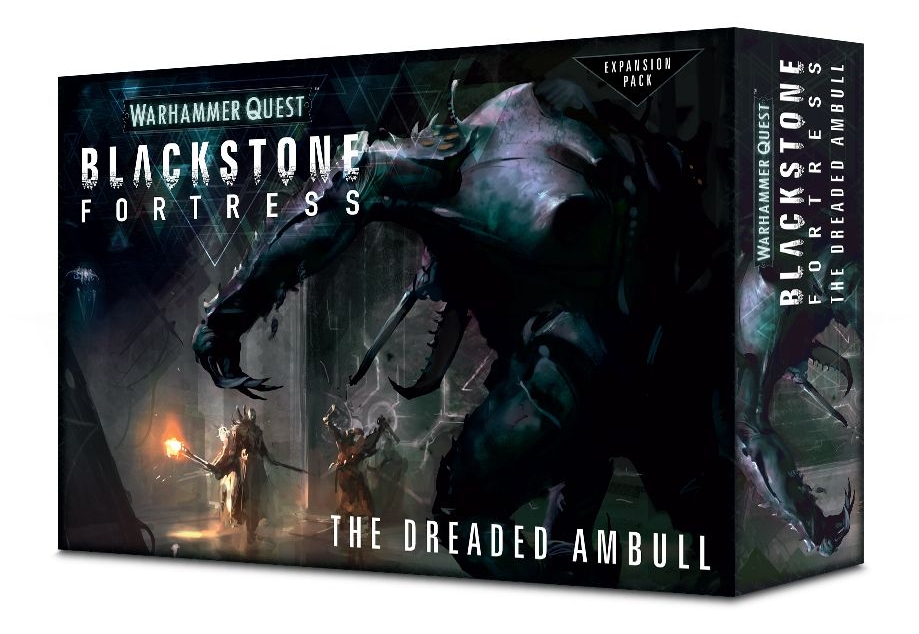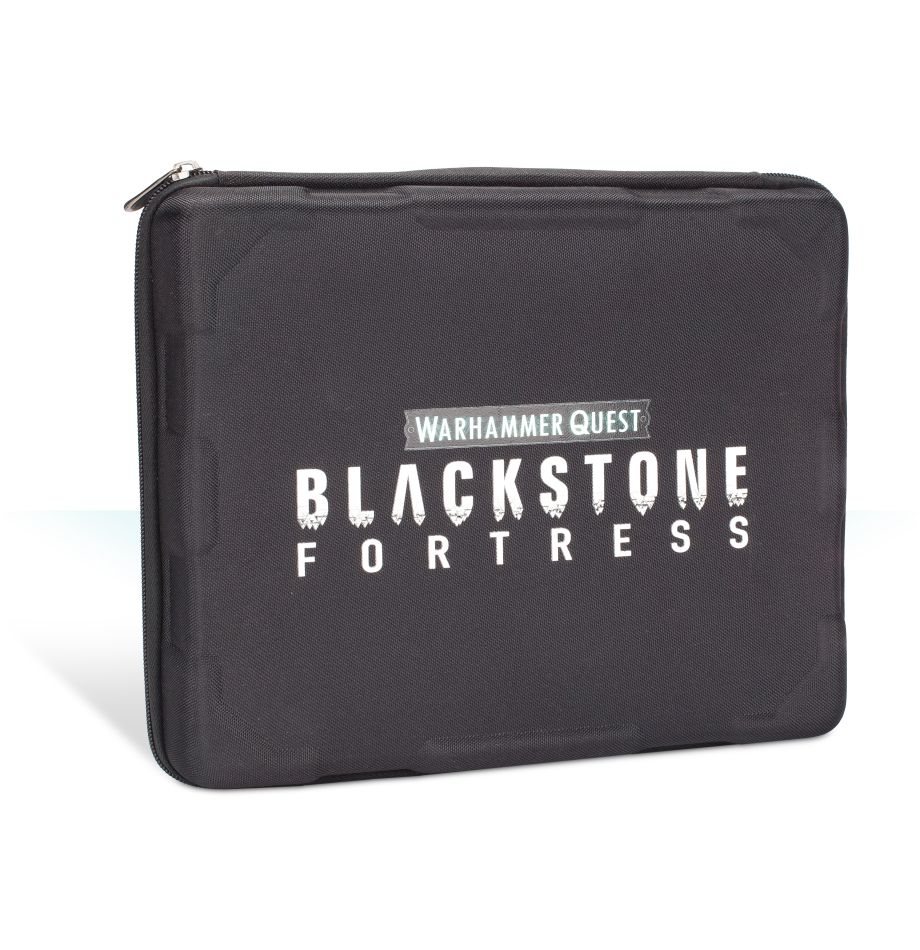 Transport all the miniatures you need for games of Warhammer Quest: Blackstone Fortress to and from your destination with this carry case. Constructed from rigid foam, it has been designed to be strong enough to keep your miniatures from being crushed, yet flexible enough to absorb the impact should you drop it. Measuring 220x270mm, it's designed with enough space to fit every miniature from the Warhammer Quest: Blackstone Fortress box set (all 44 miniatures)!
The black and white case is secured with a zip which runs around its circumference, and one side is emblazoned with the Warhammer Quest: Blackstone Fortress logo.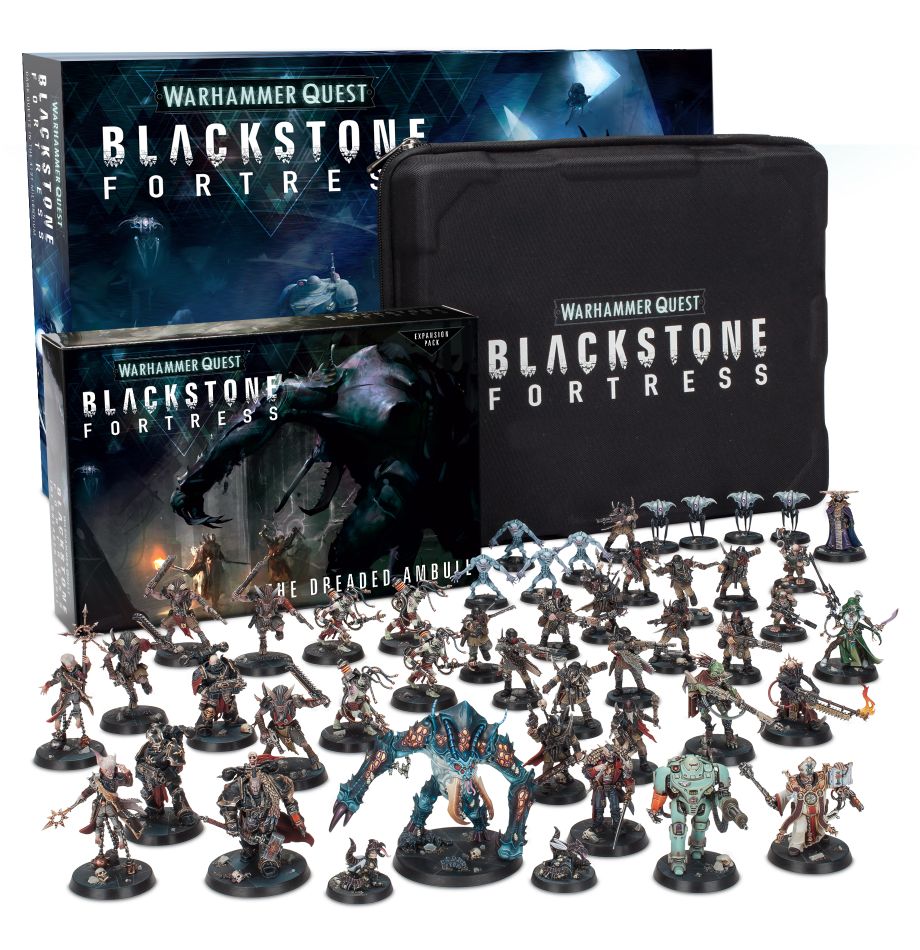 This bundle combines everything you need to plunge headlong into Warhammer Quest: Blackstone Fortress, including not only the boxed game itself, but the game's first expansion – The Dreaded Ambull. Not only that, but the Blackstone Fortress Carry Case will enable you to safely store and transport all of the game's miniatures.
This bundle contains:
– Warhammer Quest: Blackstone Fortress (including 44 multipart plastic miniatures and the complete core game rules)
– Warhammer Quest: Blackstone Fortress – the Dreaded Ambull (3 multipart plastic miniatures and game expansion rules)
– Blackstone Fortress Carry Case (designed to safely carry your miniatures and emblazoned with the game's logo)
Please note: The Blackstone Fortress Carry Case is designed to fit the 44 miniatures included in the Warhammer Quest: Blackstone Fortress game. It will not also fit the miniatures in the Dreaded Ambull expansion, though it is capable of holding these miniatures if others are left out.
Welcome back Ambull!