As the Third Offensive rages on, we're seeing more and more new units show up in Infinity. Here's what's coming out in March.
Let's take a look at what's coming out next month for Infinity. All the models featured below will be out March 22nd, so be sure and keep an eye out for them in the coming weeks!
via Corvus Belli
Zulu-Cobra, Special Recon and Intervention Team (Hacker) – $13.49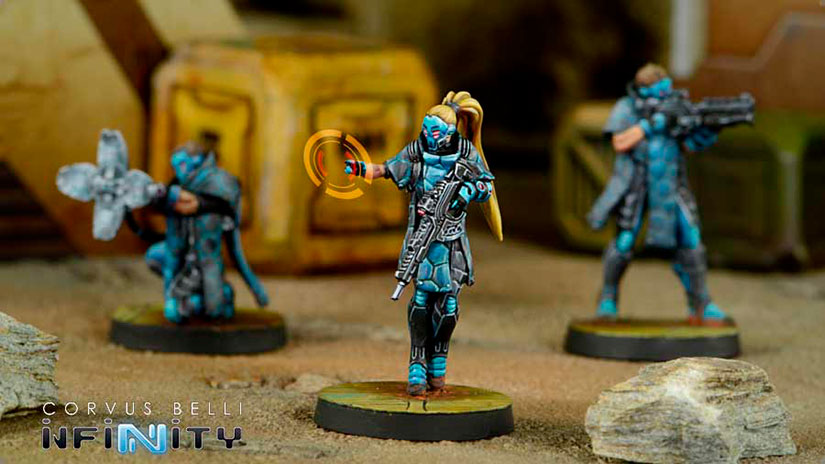 The Zulu-Cobra are a rapid deployment Special Forces team specialized in both amphibian and jungle warfare. Blister contains 1 Hacker model.
Hâidào Special Support Group (MULTI Sniper Rifle) – $17.99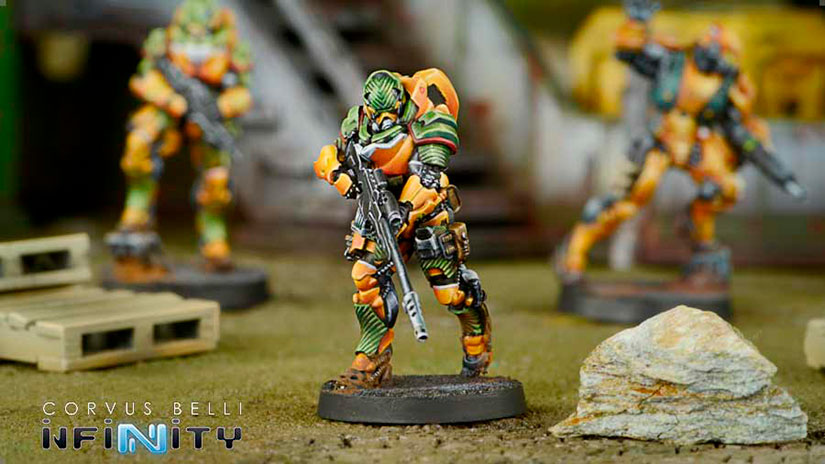 The purpose of this unit is to complement the regular units of Invincibles by providing special combat capabilities, fundamental in critical deployments that lack support from the main force. Blister contains 1 Sniper model.
Frontoviks, Assault Separated Bat – $36.99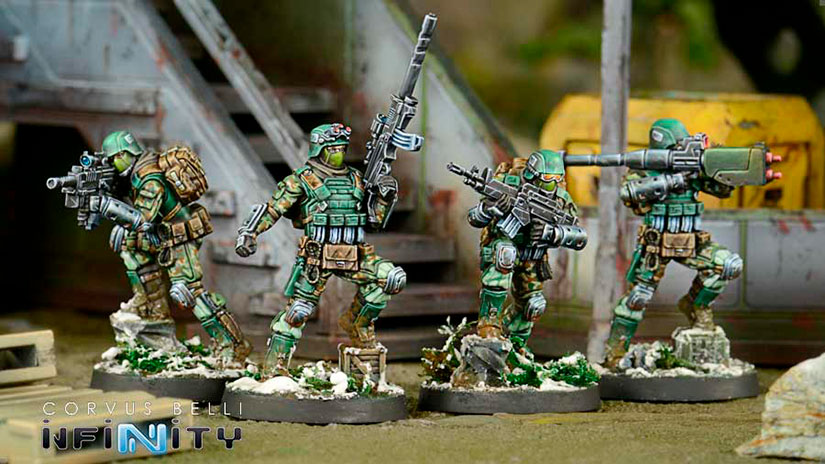 The Frontoviks are hardened soldiers who have faced the full-blown violence of the front, truly trustworthy operatives who have served in hell and carry out missions of special interest or relevance. Blister contains 4 models.
Brawlers, Mercenary Enforcers $36.99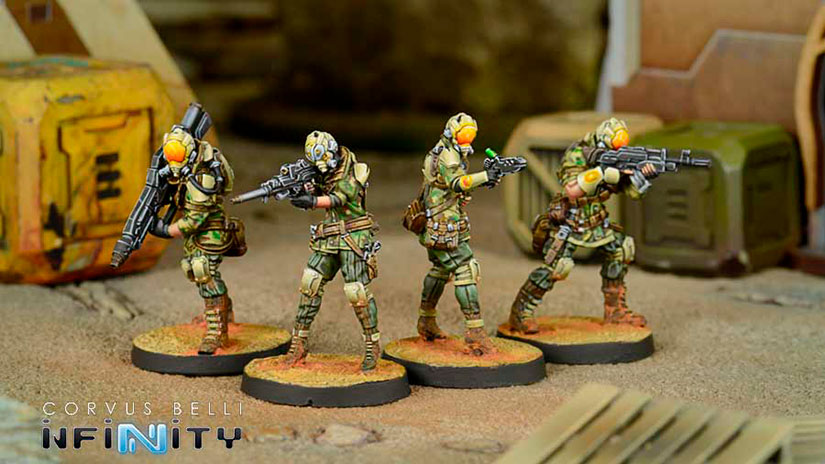 For the Brawlers, violence is always the solution. Whatever problem you put in front of these mercenaries, they will leap straight to armed assault to deal with it. So, yeah, I'd say the name 'Brawler' very much applies. Blister contains 4 models.
Perseus, Rogue Myrmidon (Two Pistols) – $13.49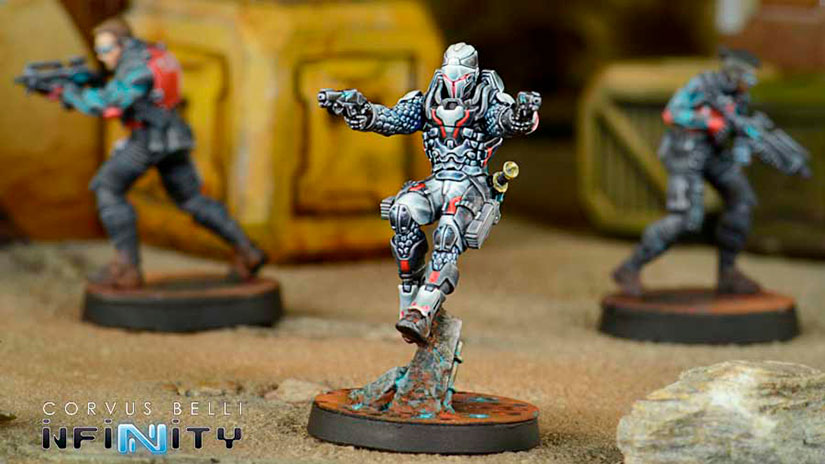 Perseus, the Myrmidon who chose to live to keep fighting instead of commit suicide to avoid a Sepsitorization which, finally, never happened. Considered a traitor by his former brother in arms, Perseus has offered his sword in the service of the Nomads, alongside whom he has demonstrated he is still one of the best assault operatives in the Sphere, created for war and destruction. Blister contains 1 model.
---
But that's not all that's going on in the world of Infinity. There's another expansion coming up, take a look at this video-seminar from the Colder Than Carbonite event:
All in all, some exciting stuff is coming down the pipe. So keep your eyes out, and your AROs ready.
Good luck, commanders!