Keyforge: Age of Ascension Adds New Cards & Starter To Game


Fantasy Flight Games has a new expansion coming to Keyforge – Get ready for the Age of Ascension!
Keyforge is FFG's Unique Deck game from Richard Garfield and it's getting a new batch of cards to shake things up even further. Keyforge: Age of Ascension is adding a whopping 204 cards to the card pool. It's also bringing back 166 cards from the previous set – that enough for BILLIONS of Unique Decks to be created.
Fantasy Flight Games is proud to announce Age of Ascension, the second set of KeyForge—now available for pre-order at your local retailer on online through our website!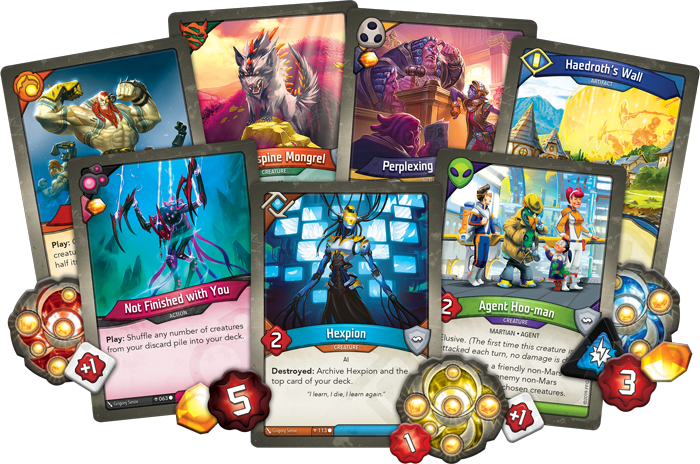 Importantly, Age of Ascension is a companion to Call of the Archons, not a replacement or a sequel! You don't need to start with Call of the Archons in order to reach Age of Ascension, and you don't need to switch to Age of Ascension Archon Decks in order to remain competitive. Archon Decks from each set are equally matched against one another, which makes Age of Ascension an invitation to embrace even more of the spirit of exploration and discovery that makes KeyForge unique.
A Companion, Not A Replacement
The new set will feature new cards but in essence, it's absorbing parts of the previous set – all your "old" decks and cards are just as viable as they were before. By incorporating some of the previously released cards into this new set it should help things feel pretty familiar. And yet, you'll also have new cards to change things up and help it feel fresh.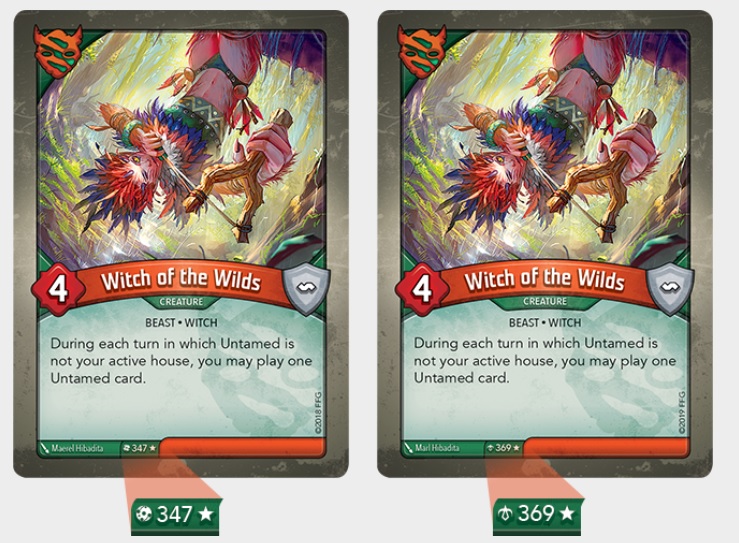 Cards from the new set will have a different Icon and card number so you can tell them apart – but the text, art and abilities will remain the same.
"Even cards that do not carry over from Call of the Archons to Age of Ascension have the chance to make an appearance as new Legacy cards. Like the player-favorite Mavericks (which continue to appear in Age of Ascension), Legacy cards are plucked from their normal settings and placed in new situations to unlock even stranger synergies. In KeyForge, any card that has existed in any previous set can be pulled forward to become a Legacy card included in a current Archon Deck."
New Starter With Unique Decks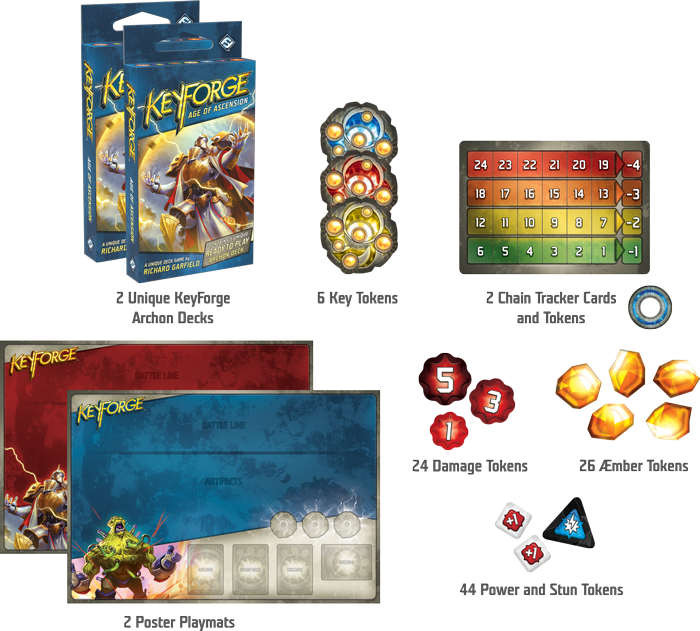 Subscribe to our newsletter!
Get Tabletop, RPG & Pop Culture news delivered directly to your inbox.
The previous starter set for Call of the Archons had two standardized decks for learning to play the game. That was great for learning – but those decks weren't really great for playing outside of the starter (mostly because they were, ya know, standardized). With this new Starter Set, you get everything you need to play the game AND you get two Unique Decks so every starter will be different.
I'm actually really glad that FFG did this. I bought a deck but didn't want to pick-up a starter set just for the non-deck items. However, now that this new Starter Set will have Unique Decks, to me, that's way more "worth it" that the first go around. Not only will I have all the tokens/accessories I'll need to play, I'll also get two new decks to learn and play with.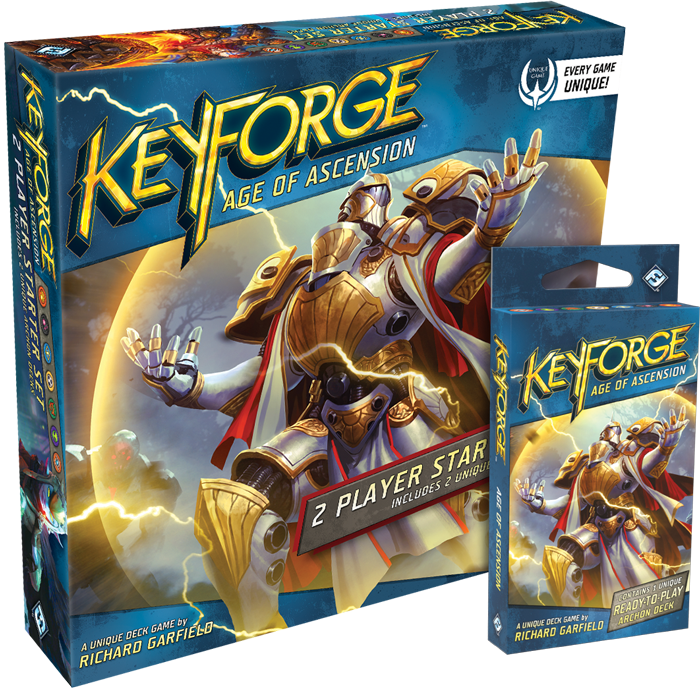 With this new set of cards, the World of Keyforge continues to grow and expand. There will be lots to discover and new ways to play with the Age of Ascension. Keep and eye out for this in the second quarter of 2019!
Hmm…sign me up for one of those new two player starter sets!