Pimpcron thinks that many of you haven't seen it this bad before.
Hi People! Your Pimpcron is writing to you today with intent on drawing the spotlight on the worst cheater I have ever met in my decade of playing Warhammer. This is intended to both entertain and serve as a public service announcement to all of you who may have never met a cheater before. It is a heart warming tale of triumph and deceit; of cheating and retribution. Also, other large words. My story is verified by my friend, "Just James" for those of you who listen to my podcast.
It Started Out as a Normal Game Until …
The cheating player will be referred to as "Dillnugget" for the purposes of keeping identities a secret and keeping feelings intact. Despite generally not caring when I hurt a cheater's feelings, it's usually best in life to just not make waves. So Dillnugget and I were playing a mirror match: Necrons versus Necrons. Overlord Pimpcron was taking the field but as many of you know, I am not a seriously competitive person so I am not on high watch for cheating. He rolled a bunch of hit rolls needing 3+ and I could have sworn he picked up a couple 2's when he grabbed his hits. I didn't say anything because his dice "just happened" to be really hard to read. The pip colors were almost the same as the main dice color so from across the table I couldn't really tell.
"What? I have no problem reading them. You're the weird one."
He goes to shoot with another unit and now I'm sure he picked up a 1 and two 2's as hits. I casually say, "Hey, I'm pretty sure you just picked up a couple misses." "No, I just knocked them over, they were hits." Dillnugget replied, with not a second guess in his voice. Hmmm. I didn't say anything else, but now my suspicion has been roused and I am pretty sure this guy is cheating. The old Casual Pimpcron is now gone and Serious Pimpcron has just joined this game for real.
Then Starts Another Tactic
He goes to roll for Reanimation protocols and gives himself the bonus for being within 3" of the Cryptek. The problem is, he isn't within 3" of the Cryptek. He's actually about 5" away, so I interrupt and point out that he's not within 3" of the Cryptek. That's when Dillnugget pulls his next trick: the old "I Meant To". Without even asking for my permission, he pushes his model 3" closer to the Cryptek and say, "Oh, I meant to leave them within range."
Wait, do I have to plan ahead of time in this game? That seems unfair.
For those of you who don't play Necrons, the Reanimations happen at the start of the Player turn and before you move, so that means that his unit has been out of Reanimation range since LAST TURN. That's quite a bit different from changing some error of the previous phase, which I will always allow unless you are being a jerk. I bit my tongue and let it go, this was a tournament game but the setting was kind of fun and not hardcore.
He Has Even More Up His Sleeve
When he picks up a couple more misses as hits is when I start "helping" him pick out the misses to ensure he can't do that for a fourth time. When Dillnugget sees that I've caught onto this strategy is when his units suddenly move 7" which is weird because I am playing the same army and mine move 5". He moves a bunch of Warriors around a building I was in and despite just measuring 5" with his tape measure, they move between 5 and 7 inches to be sure they all get to shoot.
He declares that all 15 models get to shoot, but there is quite a bit of line-of-sight blocking walls in this building. I've already had enough of his shit, and decide to walk around to double-check the LoS. When he sees me start walking around the table he gets really anxious and bends back over and recounts. Suddenly 12 out of 15 can see, not all 15 like he just said.
"Ummm, I'm counting all the models I want while you're not checking my numbers."
Dillnugget stays between me and the unit counting, and re-counting. I have to ask him twice to move out of my way so I can count who has line of sight. It actually gets awkward. I'd like to point out at this time that I have not raised my voice or accused him of really anything. I am quite good at getting my points across within fisticuffs. When I recount it turns out his second count was right and 12 have LoS.
Here's How The Rest of The Game Went
He Veil of Darknessed a Warrior squad without declaring his My Will Be Done buff on them first, but plans to use the buff. I point out that he never said that he was buffing them, and he throws out, "Well, I meant to". A 6" roll on his charge somehow moves his models 8". My Lychguard were tanking hits from melee with a squad of warriors, a Lord, and an Overlord.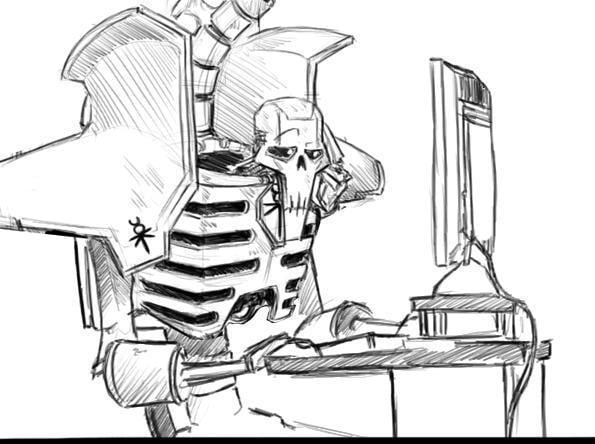 Ugh. More of this crap?
Dillnugget had accidentally left enough room for me to put another Lychguard back from Reanimation Protocols. But feeds me an old "I Meant To" and moves his models where I could have put my new model. My Lychguard does 2 unsaved wounds to his Lord, then in the next combat they do 2 more unsaved wounds. He claims that his Lord has one wound left, but I show him in my codex that Lords have 4 wounds and that he's dead. Dillnugget wasn't happy.
Why Didn't I Speak Up More?
Well, if the game were closer I would have, but by the end of the game his side had lost 1,800 out of 2,000 points and mine had lost 600 out of 2,000. I had all-but tabled him so I let him do his cheating. I kept calling him out politely to point it out, but as far as getting a T.O. involved that isn't my style. This Dillnugget was the whiniest, cheatiest person I ever met.
What's The Worst Example of Cheating That You've Met?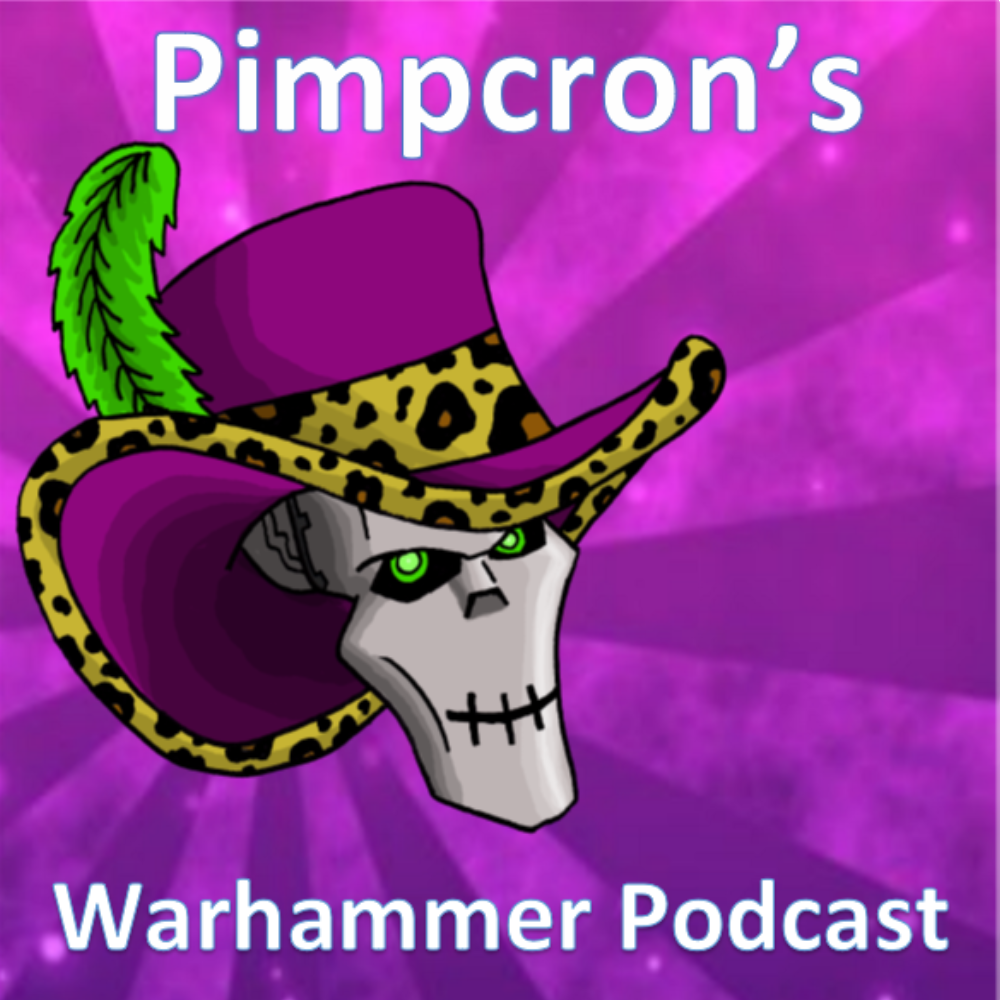 We're on Podbean, Stitcher, iTunes, Spotify and others!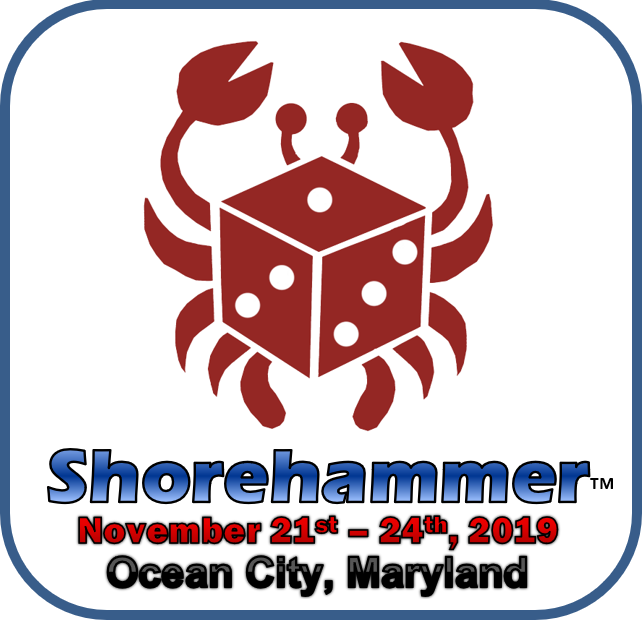 Pimpcron's Warhammer Convention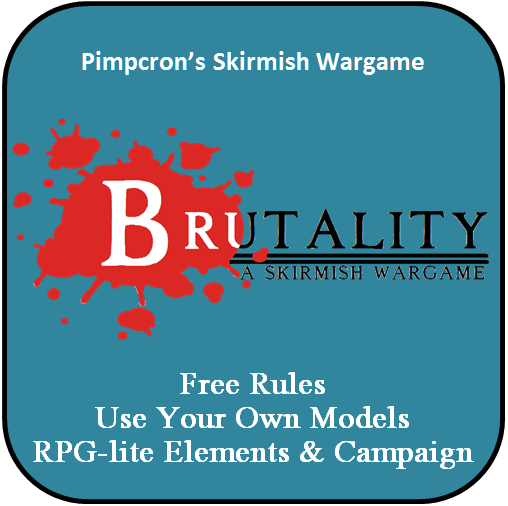 Or contact me at [email protected] for the latest rules if you don't do the Facebooks.