ToyLand: Share Star Wars With Your Kids with New 'Galaxy of Adventures' Figs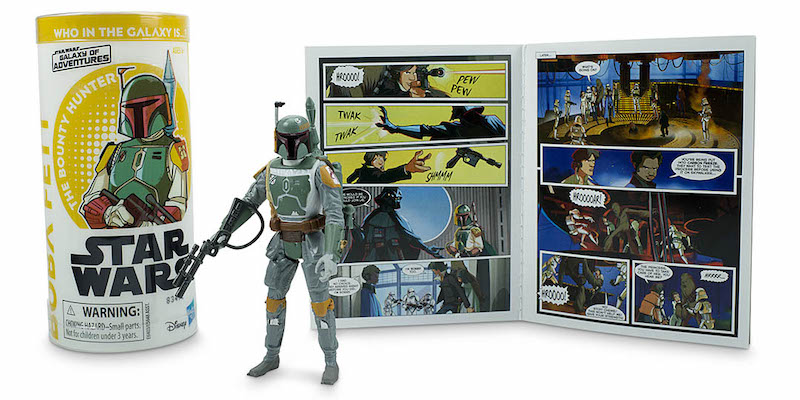 Hasbro released some new photos ahead of this year's New York Toy Fair of the new 3.75″ Galaxy Adventure line. It includes a characters from across the galaxy and the timeline, and each comes with comic.

The animated series is geared towards younger kiddos, and is free to watch on YouTube. It retells the stories of the original trilogy, introduces characters, and allows younger viewers to get into the universe we all know and love.
Star Wars Galaxy of Adventures
 also comes with new toys for everyone to collect and enjoy. The new second wave of specially packed figures includes Obi-Wan Kenobi, the Jedi Master who trained the future Darth Vader;
Darth Maul
, the Sith apprentice who murdered Qui-Gon Jinn;
General Grievous, the brilliant Separatist cyborg strategist
from the time of the Clone Wars; and the fan-favorite bounty hunter Boba Fett.
Price hasn't been released, but the first wave sold at $9.99 so I'm expecting the same. Each pack includes:
3.75-inch scale Star Wars figure
A mini comic
Ad a code that can be activated with a smart device to unlock more stories online