In the latest tale from Vigilus, Abaddon finally gets there, and even Haarken Worldclaimer is a little nervous about his boast.
As the last two weekends in March come rolling down the aisle, the eventual release of the Warmaster and Vigilus Ablaze draws nigh. In today's story from Vigilus, there's a confrontation on the bridge of the Vengeful Spirit, where Abaddon prepares himself for battle by killing a hapless Space Marine and talking with Haarken Worldclaimer. It seems that Abaddon is prepared to show everyone what he can truly do.
via Warhammer Community
The story is an interesting conversation, but there are a few details worth gleaning–GW's been doing an amazing job of hiding spoilers and teasers in plain sight lately, so let's take a look at some of the details highlighted in the story. It seems like they can give us a look at what's coming in Vigilus Ablaze.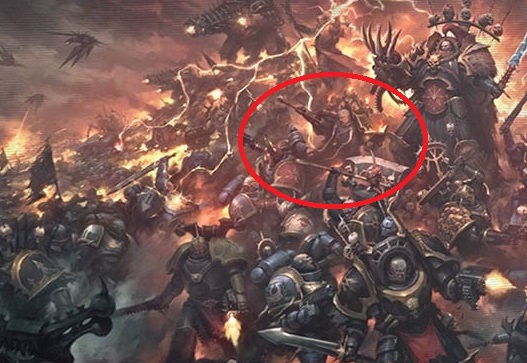 There's one section in particular, where Haarken and Abaddon are talking via sorcerous means:
'Haarken,' said the Warmaster. 'Speak.'

'We have brought fire and damnation in your name, my lord, but not conquest,' said his herald, his voice overlaid with a dozen Daemon-echoes. 'Not yet.'

'I am conquest given form,' said the Warmaster, opening his arms wide. 'And here I am. Who stands against me?'

'The Lord Macragge, four of his fellow masters, and their Chapters. The Ecclesiarchy and their Sororitas. The Knights of Dharrovar and Terryn. And the soldiery.'

Abaddon sighed, and looked away in disgust. 'I am disappointed in Guilliman's lack of foresight,' he said. 'The head of that pompous fool Calgar upon my bridge will have to do.'

'Time runs short,' said the herald. 'I spoke of this planet's doom two lunar months hence. The Helspear bit deep, as ever. The claim was made. Yet the planet's defenders believe it to be an idle boast.'

In this exchange, we get a look at the defenders of Vigilus–and while we can't confirm it, these seem like very likely candidates for Specialist Detachments, much like the Victrix Honour Guard were in Vigilus Defiant. With the Sororitas due out later this year, and their Beta Codex already in the wild, Vigilus Ablaze seems like the perfect time to test out how they'll play in 8th Edition, especially with a special detachment. And you'd better believe PriMarneus is going to have something to do–they wouldn't Primarisize the guy to not use him.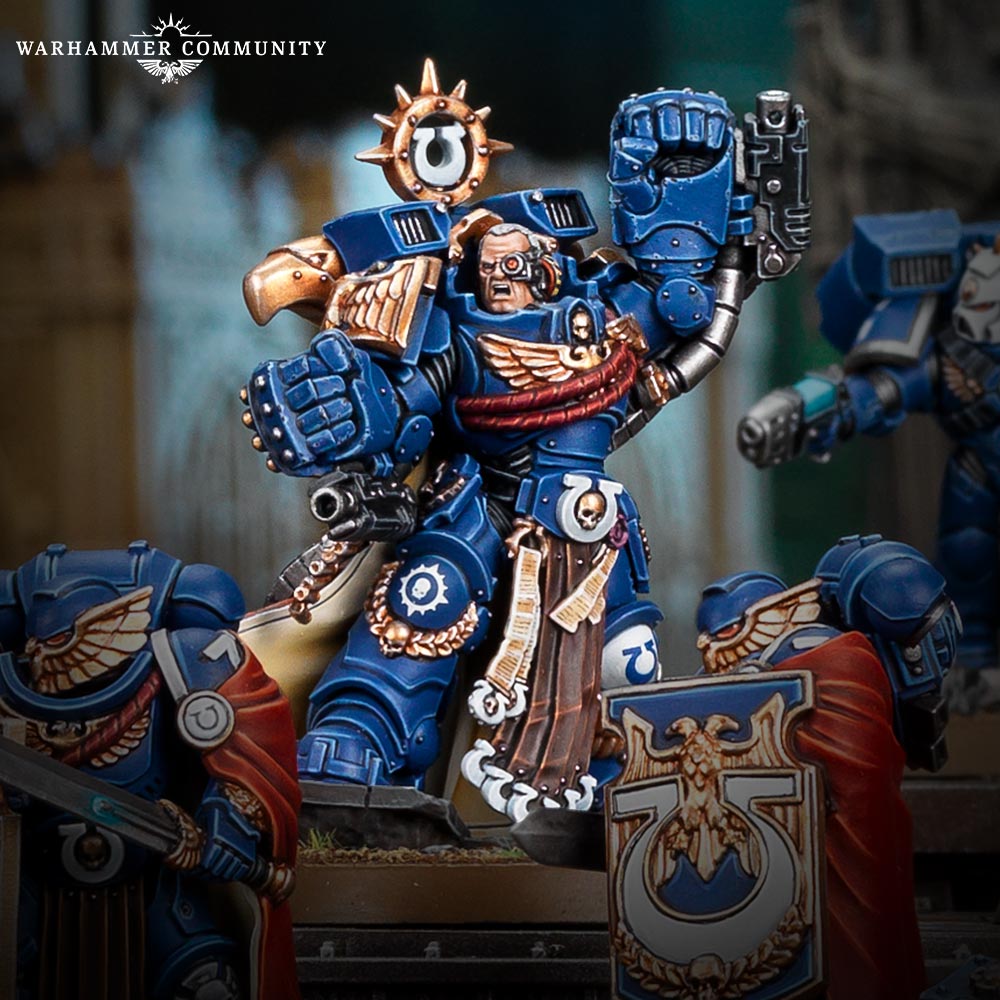 And might we be seeing Knight detachments? It makes sense, given how prevalent they are in the meta right now. At any rate, the story ends like most of them, with Abaddon promising utter ruin–time alone will tell if he can keep up the momentum from his 13th Crusade. But since he's specifically harvesting the Progenoid Glands of captive Space Marines, it seems like ol' Ezekyle has something else planned, and we're only getting the barest hint of what's to come.
Makes you wonder what other hellish experiments can be managed with gene-seed like that–I guess those new Havocs have to come from somewhere. But what do you think is coming down the pipe? Let us know in the comments!