Oh the new CSM Havocs look GREAT! Get a load of these guys!
Earlier this morning GW showed off this pic from VigilusII: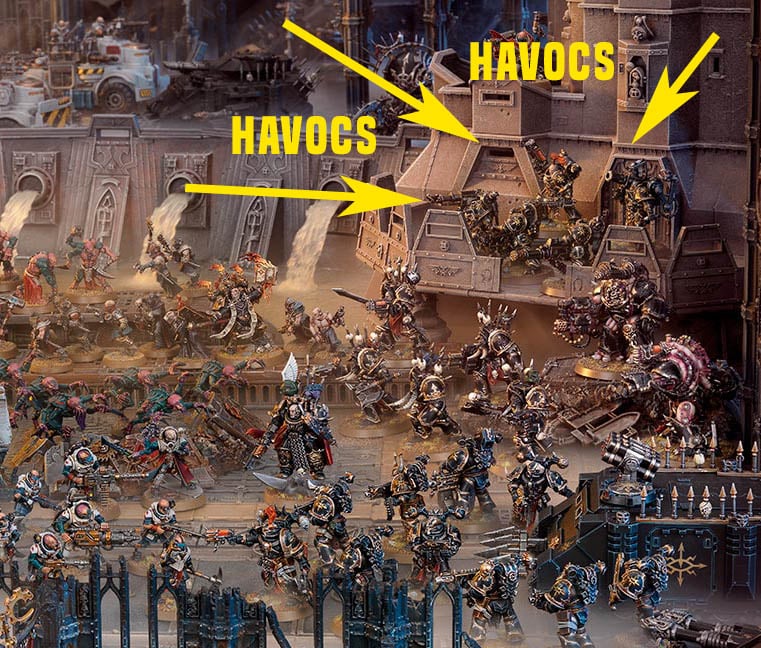 Everyone freaked out about those Havocs in the upper right…
Then the GOOD pics showed up: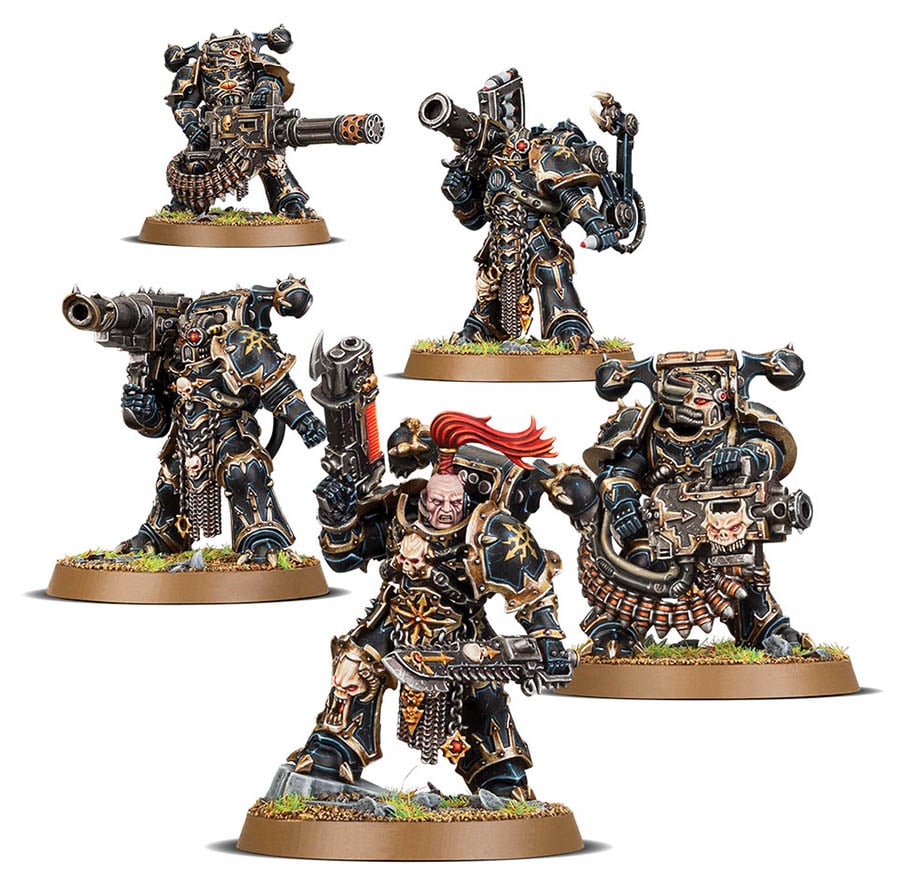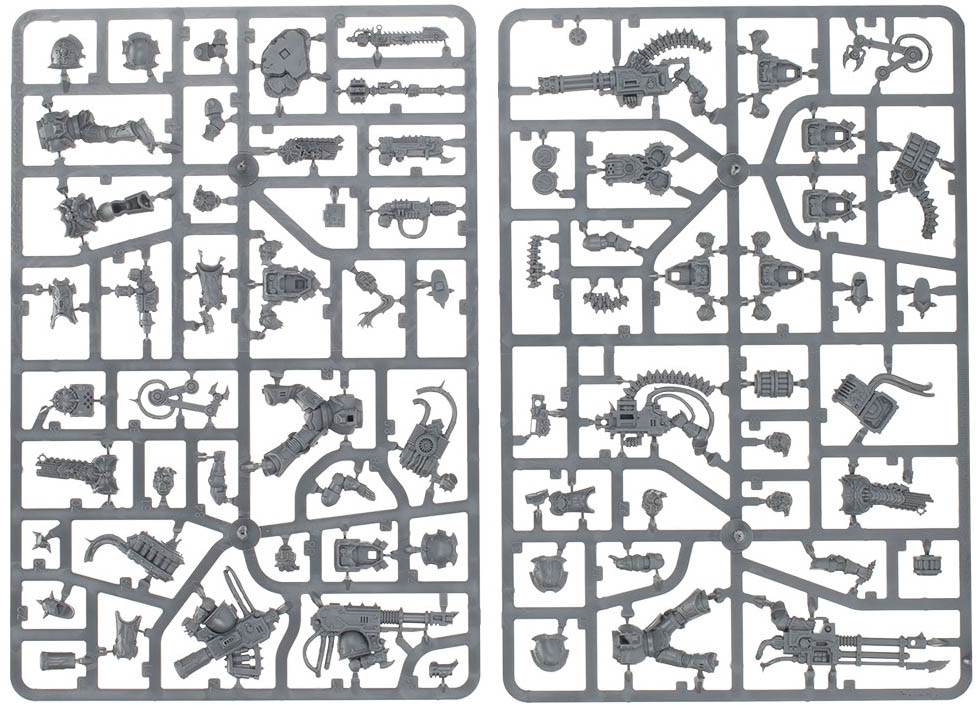 It looks like the new Havoc kits gets you 5 heavy weapon options:
Reaper autocannon
Lascannon
Missile Launcher
Reaper Chaincannon
Heavy bolter
…and one "Captain Morgan" rum-soaked Champion.
Get ready to either buy these kits in sets of 4, or mix and match bits to get the identical quad-weapon squads you know you want.
~What do you think?