With a new Chaos Space Marine Codex on the way Games Workshop is revisiting all the Traitor Legions. Today, it's Iron Warrior's time!
As the first codex to get a 2.0 version for Warhammer 40,000 8th edition, the Chaos Space Marine codex is going to reset the bar for what we can expect. We've already seen some of the changes heading our way from the Black Legion side of things. Now we're getting a look at the masters of the siege – Iron Warriors!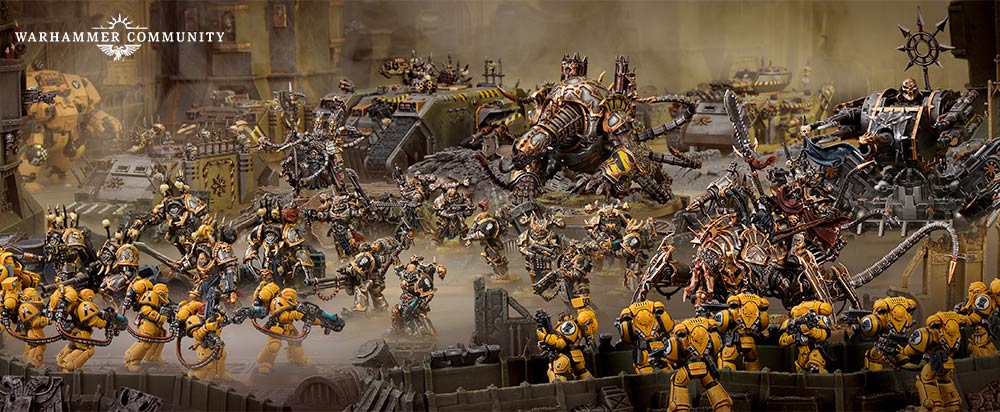 Still The "Siege Lords" of Old
Iron Warriors are know for their ability to crack defenses and really put a hurt on fortifications. They still have their Legion Trait and it hasn't changed from the previous version of their codex: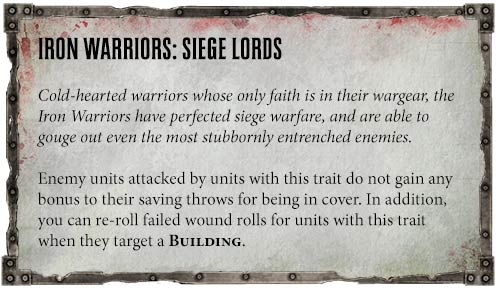 In fact, it seems like the only big changes for the Iron Warriors are going to come from the form of the Specialist Detachment which will be found in Vigilus Ablaze: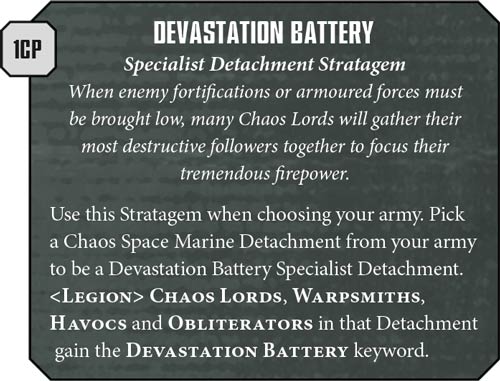 This particular detachment does seem tailor made for the Iron Warriors. It's going to impact those heavy support anti-vehicle units like Obliterators and Havocs thanks to their custom Warlord trait that will be available to the Devastation Battery: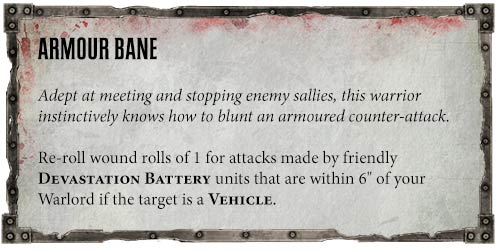 Alternatively, if you're looking for a more in-your-face style with a lot of Daemon Engines, don't forget to pack a Warpsmith or two. They are still going to have their Master of Mechanisms ability to tap into so you can repair your own vehicles or damage your enemies.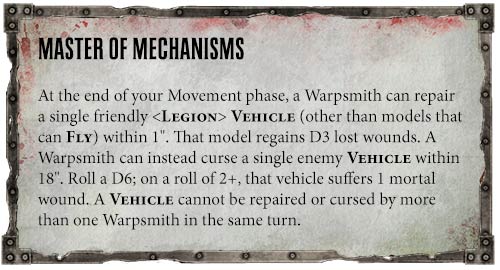 Personally, if were going to play an Iron Warriors list, I'd lean towards a lot of the Shadowspear options. Venomcrawlers backed up by the Greater Possessed and the new Lord Discordant seems like a pretty great combo and it's thematically fitting for the Iron Warriors, too:
To me, The Discordant Lord screams Iron Warriors Warsmith. Plus, buffing all those attacks that now ignore cover bonuses can be pretty mean! If you've been sitting on Defilers, it might be time to dust them off and bring them along for the ride in an Iron Warrior's list.
Forging Ahead
It doesn't really seem like the new CSM Codex will be a sweeping re-write of the codex. However, it will have all the updated datasheets, points, options, and whatever new stratagems Chaos Marines will have access to. I still think you're going to want to pick-up Vigilus Ablaze as well as the Specialist Detachments that have been revealed in that book have heavily leaned into the Chaos Marines.
Based on the previous Vigilus Defiant book, Specialist Detachments are going to be the mechanism that GW is going to use to attempt tweak some of the more "uncommon" options. It seems like an effort to make those options better – or at least an attempt to get players to consider taking them. Devastation Battery is directly impacting Havocs and Obliterators while the Bringers of Despair from yesterday's preview was specific to Black Legion Terminators. All three of those units haven't exactly been rocking the meta for the CSM codex.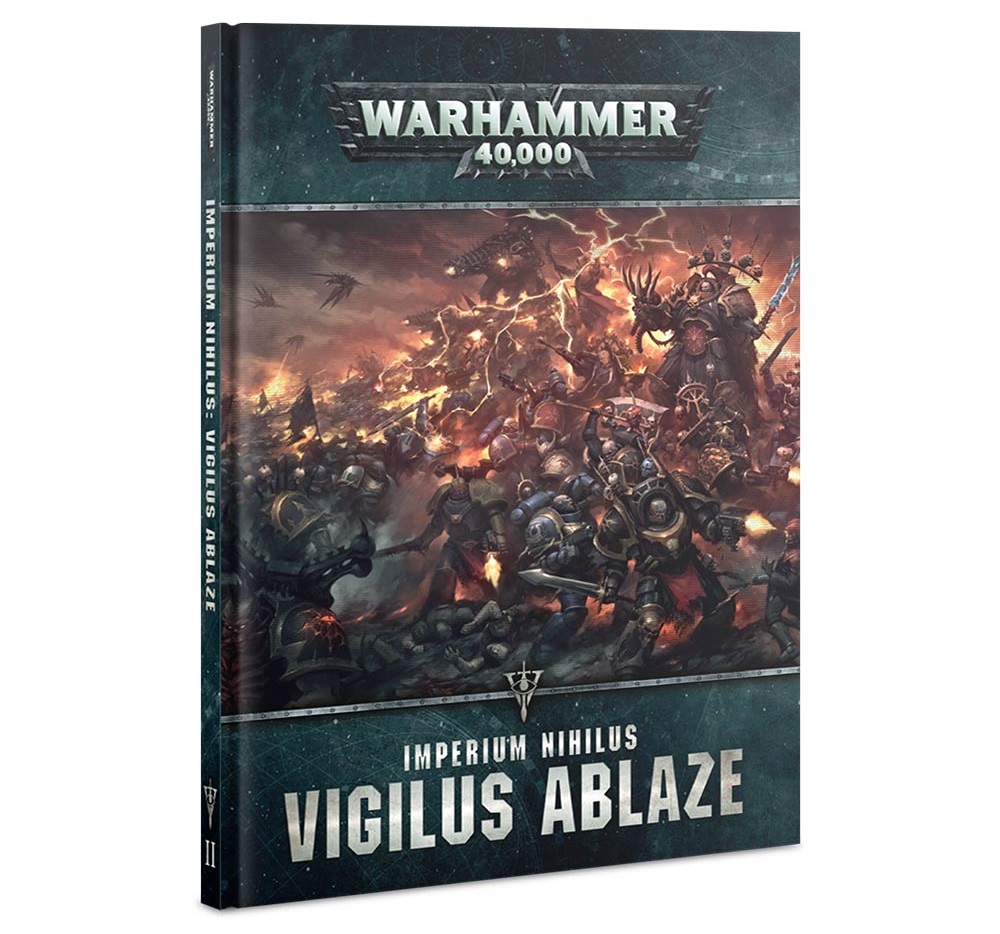 Will these new Specialist Detachments and the updated CSM codex do the trick for Chaos Marine Players? Time will tell. We've only gotten a look at the tip of this iceberg – heck, Shadowspear hasn't even hit stores yet! But once it does, I'm sure we'll see a cascade of chaos changes and strategies ripple out. For now, at least CSM Players can all look forward to getting some new toys to try out!
Iron Warriors – lock targets and commence bombardment!