It's rare to find a game that can tell you the rules in 3 sentences and it still keeps the amount of strategy you'll find in passtally.
The Weekly Board Games Top 10
"The Hotness" on BoardGameGeek is a list of the currently most popular games, as based on views. This week brings us these winners:
I'd like to welcome Root to the Double Hotness Club! It's a very exclusive club for games where appear twice on the Hotness list at the same time. Up until now, it's been so exclusive that Suburbia was the only member.
There's something to be said against the phrase "What's in a name?". Because if passtally had instead been titled Pass Tally, I don't think I would have given it much notice. But I'm a simple man who is easily entertained by simple thing like silly board game names. Sometimes that's all it takes to get featured on a board game review article.
passtally
I made a bold claim earlier without really checking how accurate it was. Let's see if I can keep up to my promise. I will explain the general rules in 3 sentences.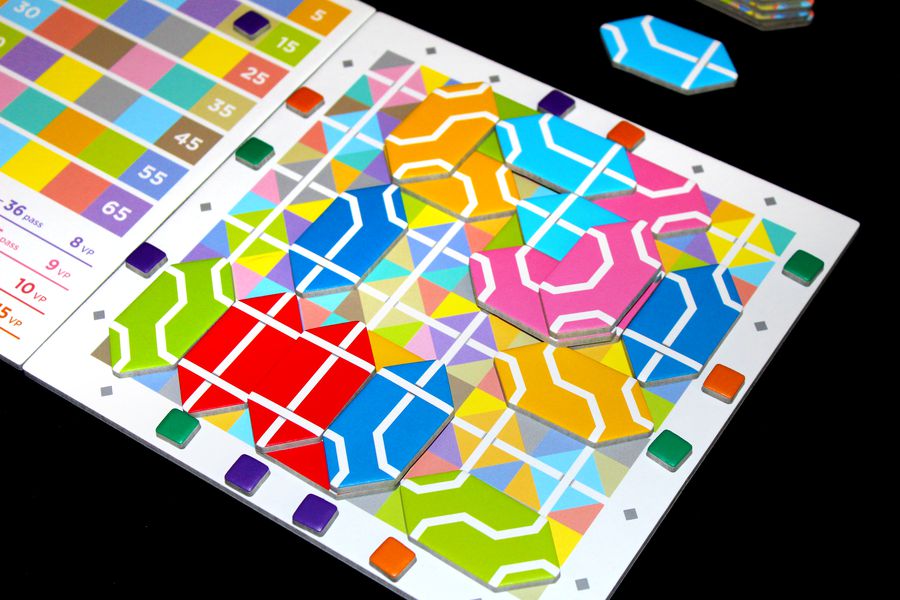 On your turn, take 2 actions: Place a tile, or move one of your tokens 2 spaces.
When you place a tile, you may place it anywhere it will lay flat, including on top of other tiles.
Each time your tokens are connected by a path, you gain points based on how many tiles the path passes through, including those tiles stacked upon.
Hey! I did it! I honestly wasn't sure if that would work. Which is great because my Backspace key on my keyboard is broken so I'm stuck with anything I write.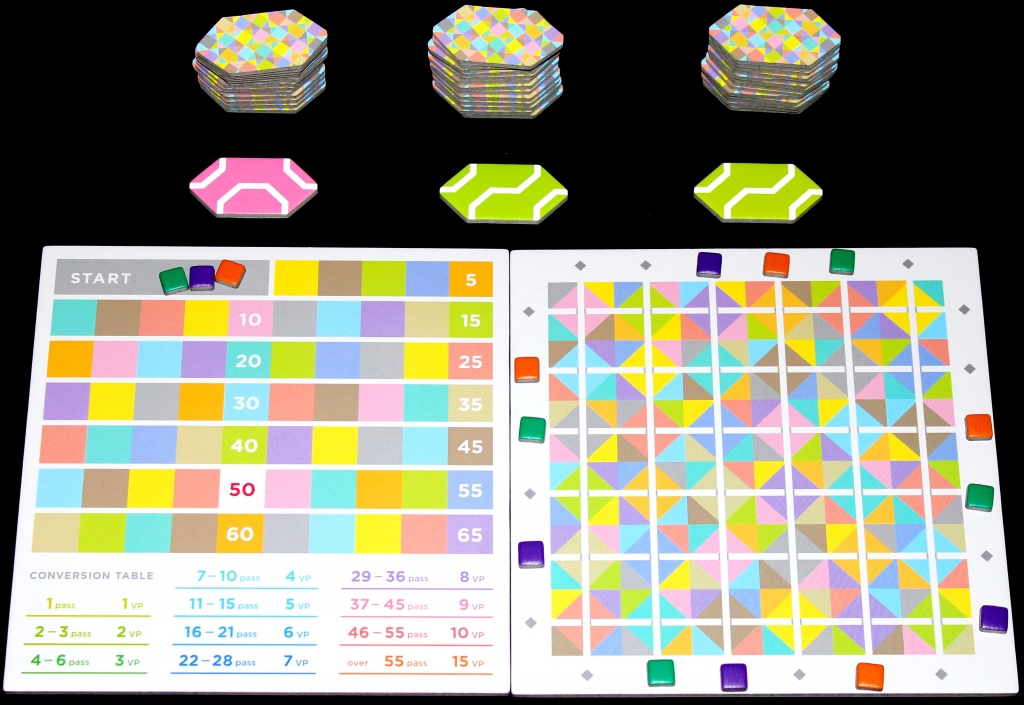 There are admittedly some additional rules, but that can't be helped. The game does need some ending condition, after all. The game ends once one of 3 things happens:
A player reaches 50 victory points
One stack of tiles is empty
There are no legal moves
At that point, whichever player has the most points wins!
I really like the simplicity of passtally and I always enjoy any sort of path building game, because I'm so bad as visualizing how each move will affect the game as a whole. Every move is a surprise!
From analog lunchbox with Pandasaurus Gamess

passtally –

$29.95

– Available Spring 2019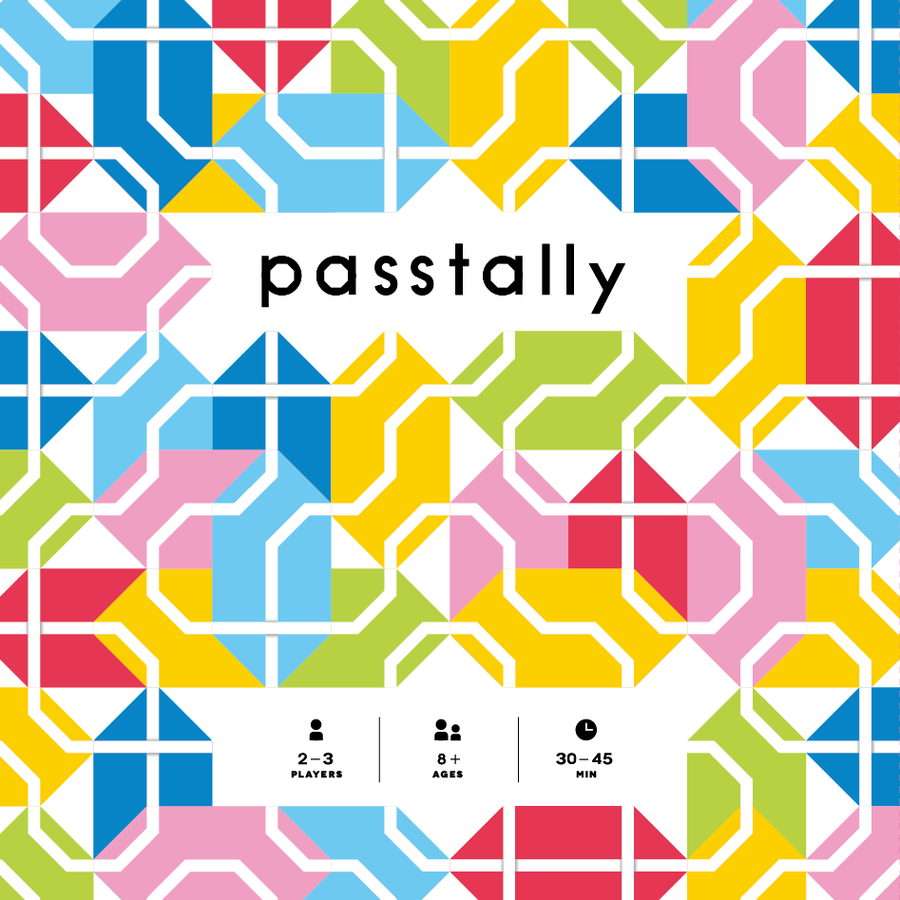 Passtally is one of those rare games that is a snap to teach and learn but holds staggering depth and nuanced decision making and strategy. Players compete by strategically placing titles in the hopes of creating the cleverest connecting route, which is far from easy. Titles can be stacked to alter existing routes and add victory or chaos to existing structures. The higher the stack, the greater the points for that tile—just make sure the points are only belong to you!

As you continue, the game becomes increasingly visually striking as the colors stack and combine. How high can you stack?!
2 – 3 Players
15 – 30 Minutes
Ages 10+