Odyssey of the Dragonlords is an upcoming Fifth Edition campaign setting inspired by Greek mythology with a pretty hefty pedigree behind it. Come and step into the mythic world of Thylea, come and see what fate holds for you in this brave new world.
Modiphius has found some truly legendary partners for their latest roleplaying game venture. Odyssey of the Dragonlords brings together a bevvy of BioWare alums: James Ohlen, Jesse Sky, and Drew Karpyshyn all now under one roof–Arcanum Worlds–partnering with Modiphius to bring you a new 5th Edition game set in a world inspirde by Greek mythology and legendary exploits. This game is brought to you by the people responsible for Baldur's Gate, Knights of the Old Republic, and Mass Effect, to name a few, so if you're interested in seeing what they bring to 5th Edition, come check it out!
via Modiphius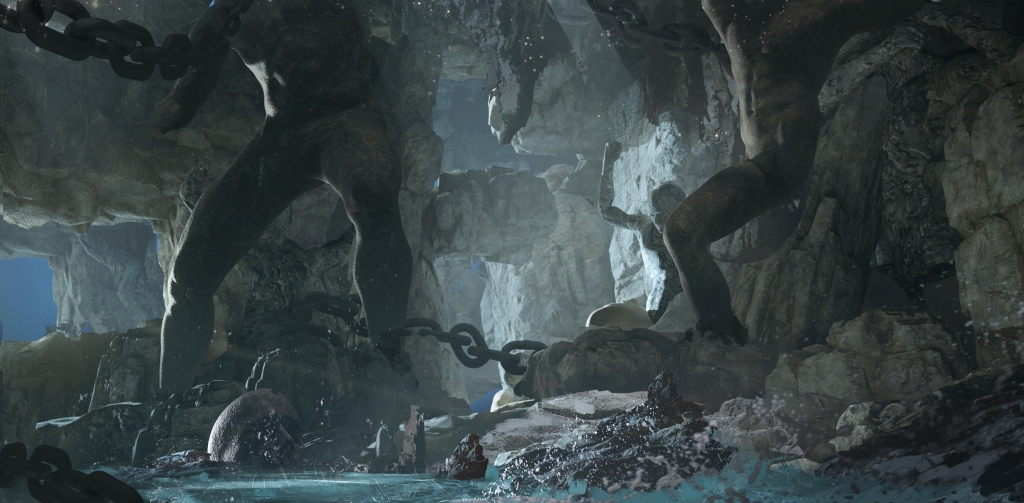 Modiphius Entertainment has signed a worldwide co-publishing deal to support the newly formed Arcanum Worlds team with marketing, logistics and production expertise, allowing them to focus on creating an incredible new world. The Arcanum Worlds team are preparing to run a Kickstarter for the lavish hardcover adventure book and with Modiphius support will be launching once the book is ready to go to print.

Arcanum Worlds have launched a free 28-page Player's Guide to Odyssey of the Dragonlords PDF now available from Modiphius.net and DriveThruRPG. You'll be able to read more about the world and get a taste of what's to come.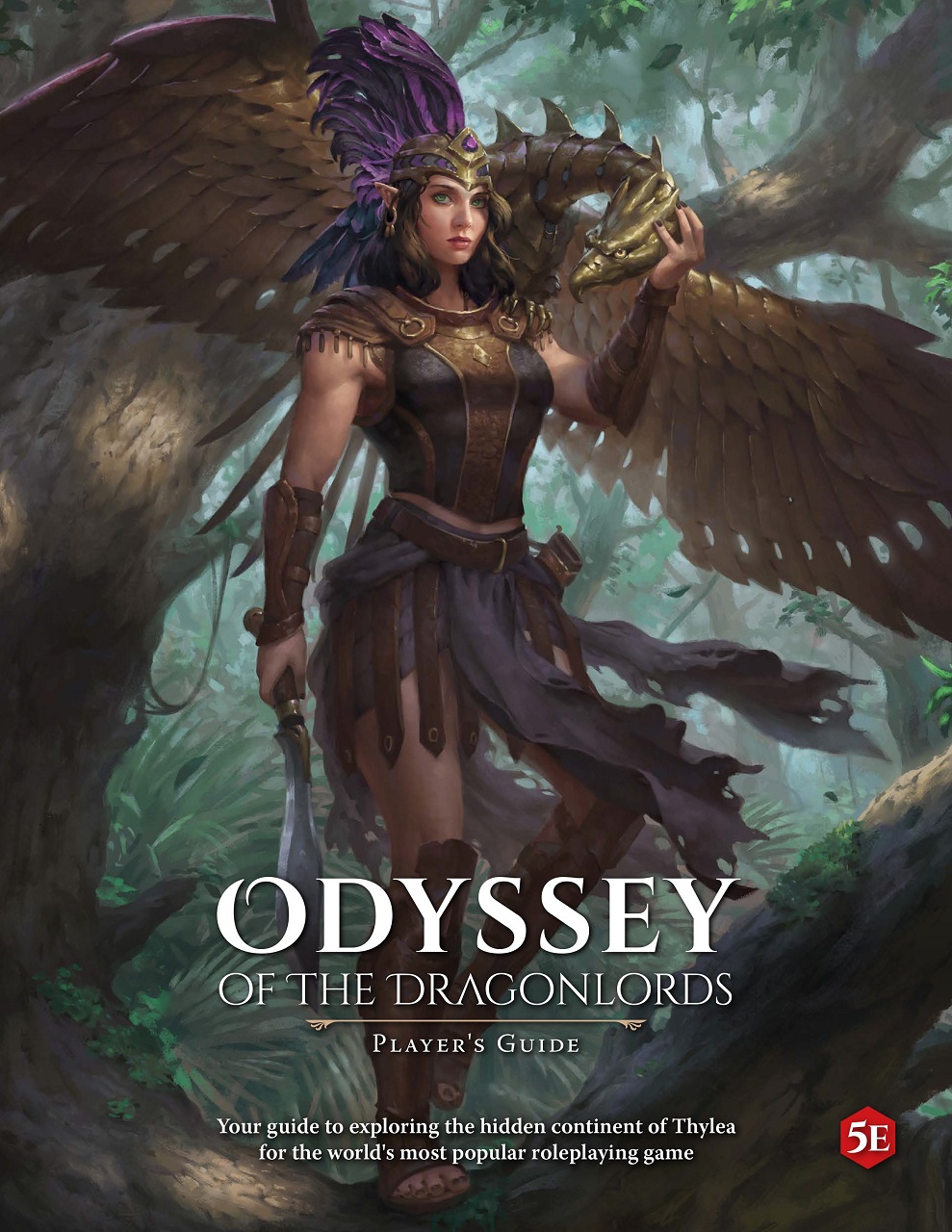 Odyssey of the Dragonlords is an epic fantasy campaign for the fifth edition of the world's greatest roleplaying game. The Player's Guide is a 28-page companion booklet that will provide you with everything you need to begin your career as a prospective hero in the forgotten land of Thylea.
Inspired by ancient Greek mythology, Thylea is a brand new campaign setting—a lost continent that can be seamlessly added to any existing campaign setting.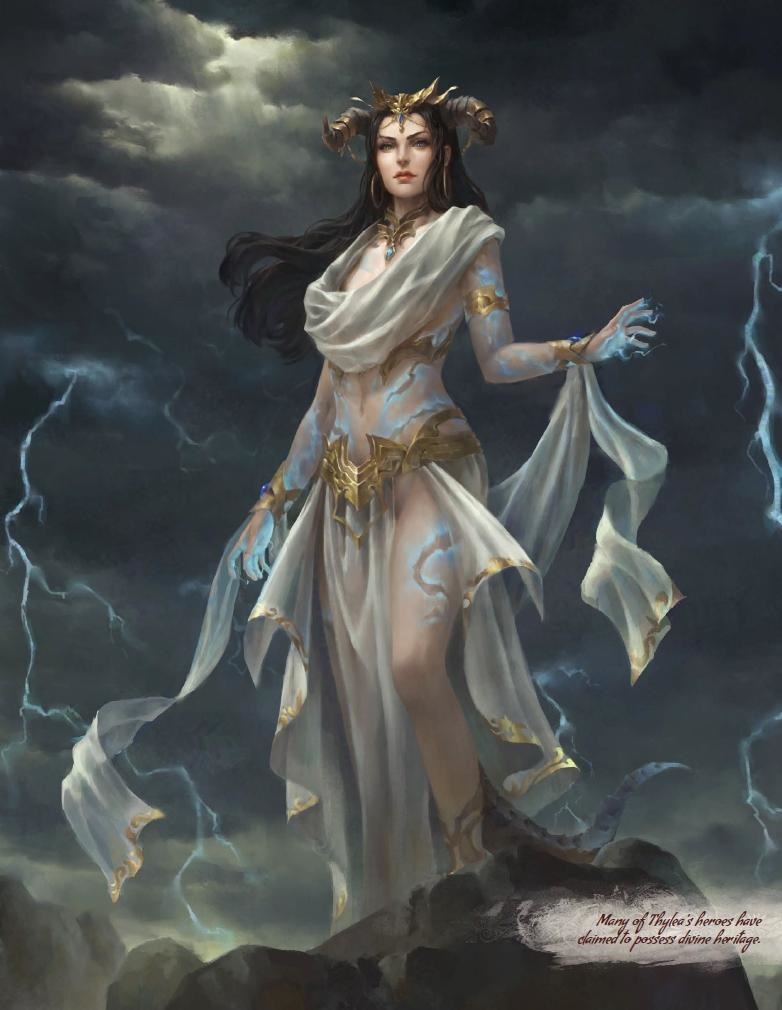 The World of Thylea. Includes an overview of the history, factions, kingdoms, and laws of the forgotten continent. Learn about the gods, the titans, and the legendary Dragonlords.
Class Backstories. Includes guidance on the character creation process, including potential names and suggested backstories for each of the core player classes.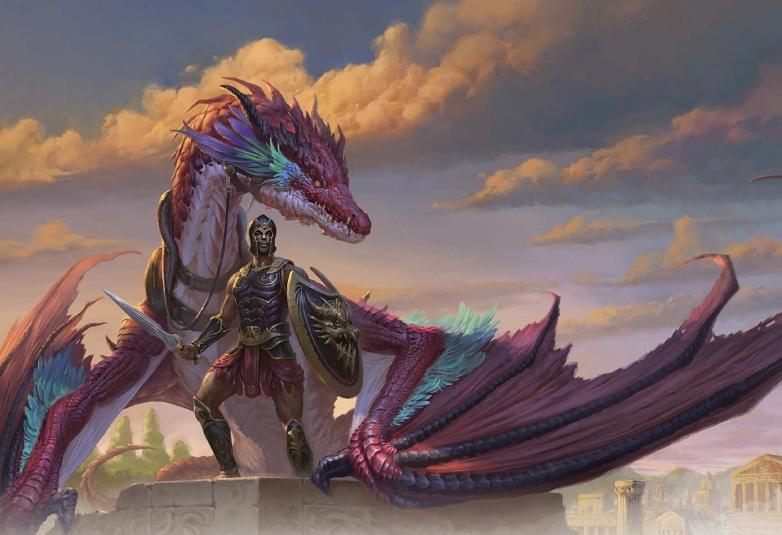 New Player Races. Includes rules for two new player races native to the forests and the northern steppes: the Thylean Centaur and the Thylean Satyr.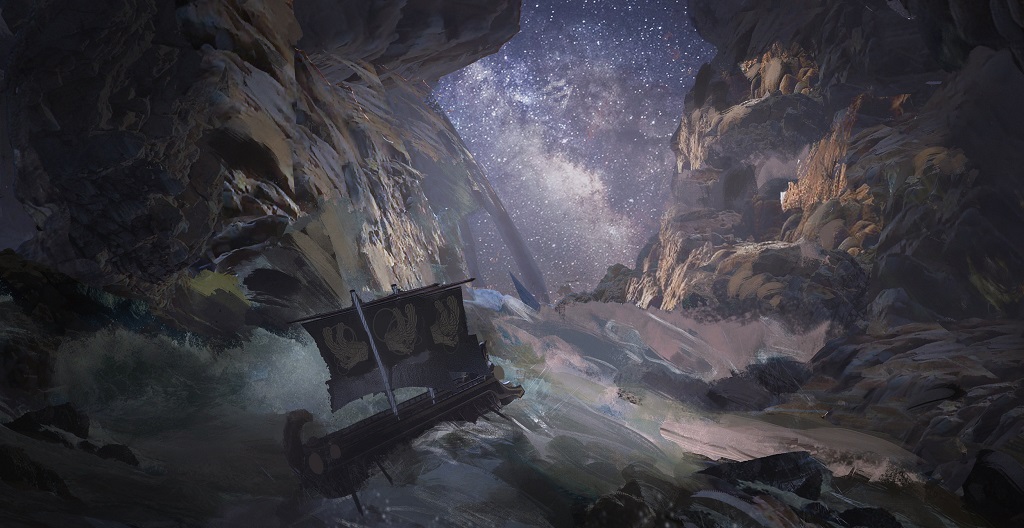 Choose Your Epic Path. Includes six epic paths for players to choose from. Epic paths provide powerful motivations for your hero, making you a central part of the story.
250-page lavish fully-illustrated hardcover adventure book
Compatible with the 5th edition of the world's greatest roleplaying game
Presents an epic campaign that takes players from level 1 to 11 and beyond
Describes the lost continent of Thylea—a forgotten land inspired by Greek mythology that is compatible with other popular campaign settings
Written and designed by:

James Ohlen, lead designer of Baldur's Gate and Dragon Age: Origins
Jesse Sky, creative director of Knights of the Fallen Empire
NYT bestselling author Drew Karpyshyn

Visit www.arcanumworlds.com for the first of a series of weekly blogs about the development of Odyssey of the Dragonlords
The Player's Guide to Odyssey of the Dragonlords is finished and being sent to the people who signed up on www.arcanumworlds.com and now free to download from Modiphius.net and DriveThruRPG
Note: The Odyssey of the Dragonlords campaign book has not yet been released. The expected launch date is sometime in May 2019.
In the meantime–happy adventuring!