D&D: The Art Of Saltmarsh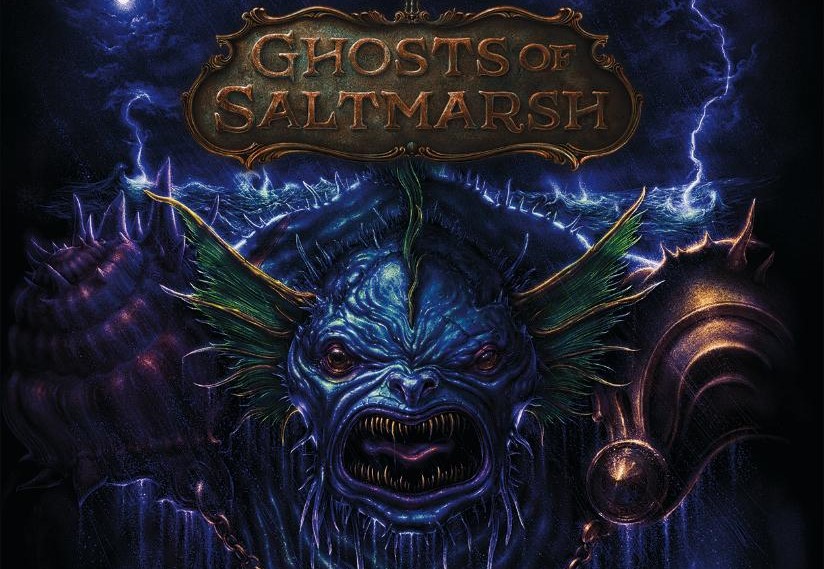 The latest issue of Dragon+ takes us inside the port town of Saltmarsh, where we can get a glimpse of the adventure that awaits. Come take a look at some of the gorgeous new art in the Ghosts of Saltmarsh.
The Ghosts of Saltmarsh—the upcoming D&D book that centers around aquatic adventures–takes players to the port town of Saltmarsh. Originally featured in the OG D&D world, Greyhawk, Saltmarsh has since become a town unmoored by worlds. In other words, Saltmarsh is a setting-neutral town that you can easily drop into any of your campaign worlds, be they pre-generated like the Forgotten Realms, Dragonlance, Eberron, or Mystara–and props to you if you're playing in Mystara. That's a deep cut but I respect it. Or, if you're in a world you cooked up using one of the most powerful computers on the planet, your brain (thanks Carl Sagan), Saltmarsh will fit right in as well. It's a creepy oceanside town ready to be overrun with Sahuagin, Kuo-Toa, or any other number of aquatic monsters.
And today, thanks to Dragon+, we've got a look at what this port paradise looks like. So let's go on a journey inside the Ghosts of Saltmarsh.
The town of Saltmarsh is brought to vivid life by Zoltan Boros, whose name you might recognize from World of Warcraft or Magic the Gathering. As adventurers enter Saltmarsh, here's what they might find.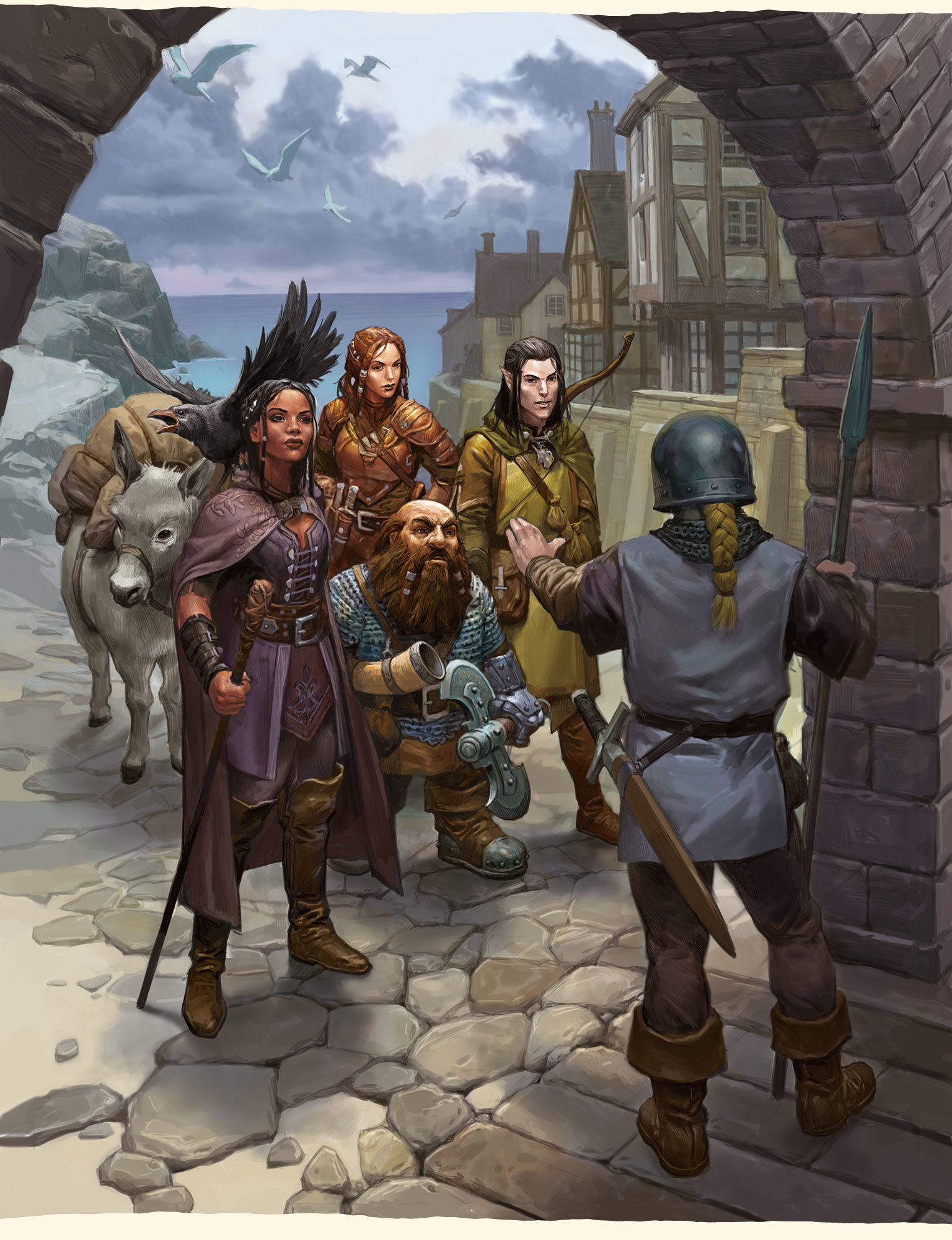 Four adventurers arrive at the plain gate of Saltmarsh, a small fishing town with simple stone and wood buildings. The town is near a cliff overlooking the sea. A modestly armored guard at the gate holds up her hand, asking the adventurers to stop. Storm clouds gather overhead.
Once adventurers make their way inside the town, they might discover some of the strange goings on–including some hints about the goings on at an abandoned manor house…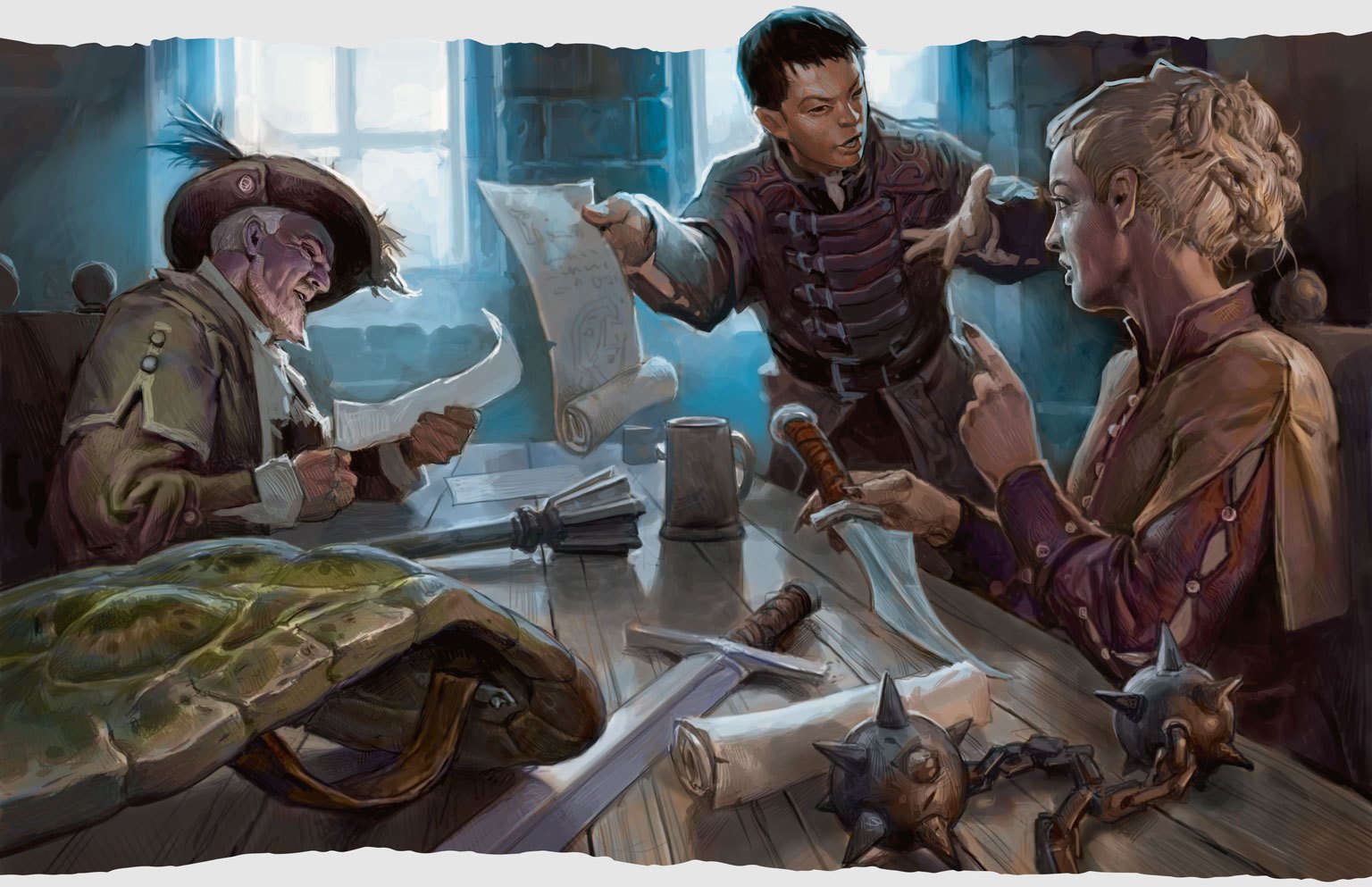 Three town councilors argue over a table covered in evidence. The table displays items such as papers, weapons, and a lizardfolks shield.
Then of course there's the manor house itself, which was once the home of an evil alchemist and has ever since been the sightings of ghosts and mysterious lights and the like, which has kept the commoners at bay, in spite of rumors of a long-buried treasure within.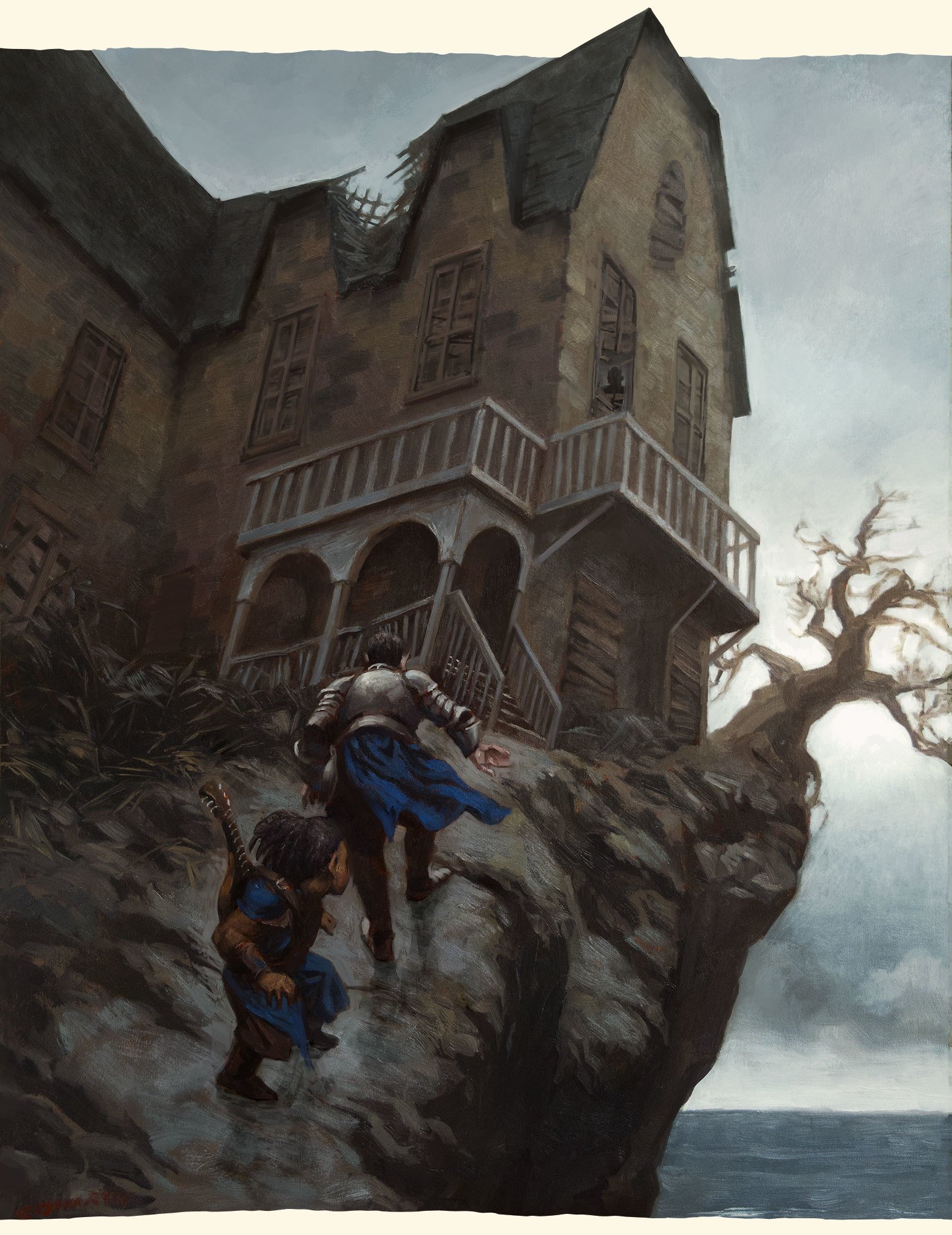 Subscribe to our newsletter!
Get Tabletop, RPG & Pop Culture news delivered directly to your inbox.
Four miles east of Saltmarsh, just inland of the old coast road, stands a haunted house. Until twenty years ago, it had been the residence of an aged alchemist of sinister reputation. Even then, locals avoided the house because of its owner's mysterious activities. Now, two decades after the unexplained isappearance of its occupant, the house has taken on an even greater air of evil and mystery.
And thus begins the Sinister Secrets of Saltmarsh. If you're gearing up to explore a haunted mansion, this is some great imagery, and just a taste of what awaits in the upcoming Ghosts of Saltmarsh.
Happy Adventuring!