FFG: X-Wing Wave 3 Now Available


"Begun, the Clone Wars have" ~Yoda
Here's the boatload of new products that just hit the shelves for X-wing Wave 3. The game now has 7 factions!

War! The Galactic Republic reels from the blow dealt by the the fledgling Separatist Alliance. But even in this age of uncertainty and disunion, heroes arise. Legendary Jedi Knight Obi-Wan Kenobi valiantly leads dedicated clone pilots into battle against the forces of tyranny and chaos in the Guardians of the Republic Squadron Pack for X-Wing!
This pack gives you everything you need to begin building your Galactic Republic squadrons, including one Delta-7 Aethersprite miniature and two V-19 Torrent miniatures. The chosen interceptor of many Jedi, the Delta-7 allows them to use their Force-enhanced reflexes to the fullest. Behind them, clone pilots cover them from their V-19 Torrents with coordinated fire, tight formation flying, and salvoes of missilies. In addition to the miniatures, this Squadron Pack gives you the chance to further explore the potential of the Force with several new Force upgrade cards. Meanwhile, a wealth of other upgrade cards—including reprints of many common neutral upgrade cards—provide a wealth of options for customizing your squadrons.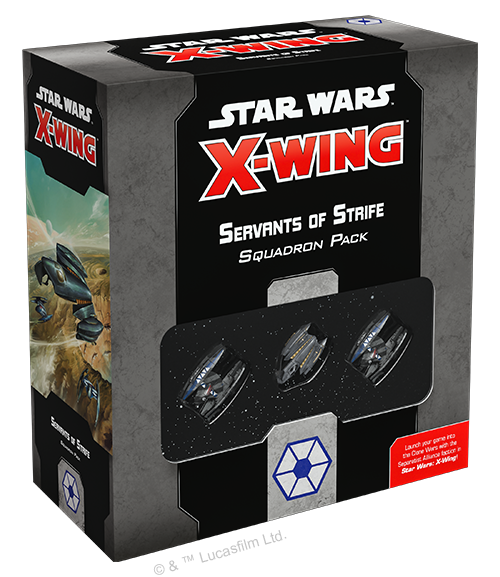 War! The Separatist Alliance has driven a spike into the heart of the galaxy, splintering the once-unified worlds with choas, tyranny, and fear. At the heart of this offensive is the dastardly General Grievous, commanding endless legions of droid fighters.
Swarms of networked Vulture-class fighters commanded by tactical droids strike at innocent worlds, forcing the Republic on the defensive. All the while, Grievous slinks through the shadows in his customized Belbullab-22 Starfighter; hunting the Jedi at every turn.
This Squadron Pack contains everything you need to add one Belbullab-22 Starfighter and two Vulture-class Droid Fighter ships to your games of X-Wing, including new ship and upgrade cards, three maneuver dials, and an array of tokens.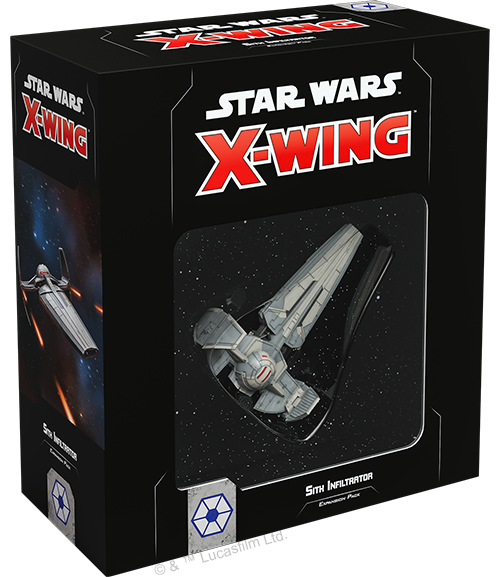 The Sith operate in the shadows. As they unfold their dark machinations across the galaxy, they need a ship that matches their nefarious purposes. Casting a menacing shadow as it cuts across the skies, the Sith Infiltrator is the perfect choice to carry the agents of Darth Sidious on their dark missions and into the battles of X-Wing.
With the Sith Infiltrator Expansion Pack, you can use the experimental cloaking device, devastating firepower, and advanced systems of one of these ships to deliver vicious surgical strikes before vanishing into the void. In addition to the finely detailed and fully painted Sith Infiltrator miniature, you'll find a collection of five ship cards, including Darth Maul himself, twenty upgrade cards that help you fully utilize the ship's systems, and all the tokens and maneuver dials you need to launch your own secret missions.
Subscribe to our newsletter!
Get Tabletop, RPG & Pop Culture news delivered directly to your inbox.

The ARC-170 is the Galactic Republic's mainstay heavy starfighter. Equipped torpedoes allow this intimidating craft to smash through foes that might repel the Republic's more lightly armed ships, while its rear gunner makes it difficult to approach from most angles. Whether defending the flanks of a formation or giving support to a Jedi General, the ARC-170 has an imposing presence on the battlefield.
With the ARC-170 Starfighter Expansion Pack, you can bring a single ARC-170 starfighter to your X-Wing battles. Alongside the beautifully painted ARC-170 miniature, you'll find six clone pilots ready to fly for the Republic as well as 14 upgrade cards giving you the freedom to add additional heavy weaponry, gunners, and crew members to your ship.

The Delta-7 Aethersprite is an elegant craft designed to help Jedi Knights cross the gulfs between the stars in their quest to uphold justice. Equipped with an astromech for navigation, it is lightly armed but highly maneuverable, its fine-tuned controls allowing a Force-sensitive pilot to fly it with unmatched precision.
With five ship cards—including four unique pilots—the Delta-7 Aethersprite Expansion Pack adds even more Jedi for you to include in your Galactic Republic squadrons, including the legendary Anakin Skywalker. Featuring an alternate paint scheme to the ship included in the Guardians of the Republic Squadron Pack, this expansion also features six upgrade cards designed to get even more out of your ship and its Jedi pilots.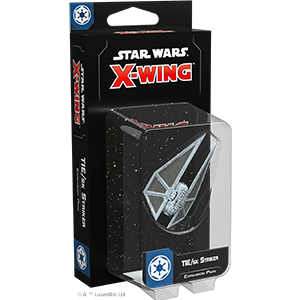 Screaming through the atmosphere on nimble ailerons, the TIE/sk striker is a unique starfighter designed to excel at both air and space assaults. Its atmospheric capabilities give it unique and flexible movement patterns that can surprise even veteran opponents, as its heavy firepower lets it wear down nearly any foe.
With the TIE/sk Striker Expansion Pack, you have a new option for rounding out your Imperial squadrons. In addition to the fully assembled, pre-painted TIE/sk striker miniature, five pilots stand ready to swoop into battle and protect the Empire, while five upgrade cards give you the chance to further customize your squadrons.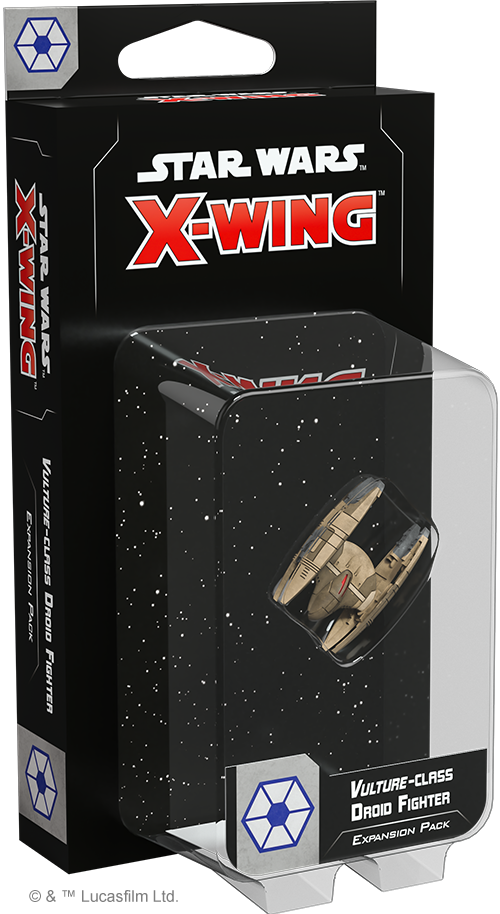 The Vulture-class Droid Fighter is the backbone of the Separatist Navy and emblematic of its strategy: weak in isolation, but overwhelming in numbers. A sufficiently vast swarm of networked attackers form a cunning, sinister intelligence that can defeat even wise and powerful Jedi pilots.
The Vulture-class Droid Fighter Expansion Pack contains everything you need to begin building your own squadron of linked droid starfighters—most importantly, a beautifully pre-painted Vulture-class droid fighter miniature. Additionally, five ship cards give you the ability to outfit your droid fighter with distinct types of programming while five upgrade cards provide even more freedom to shape your squadron.

The Z-95 Headhunter's wide production saw it scattered to the far corners of the galaxy. Now, this reliable, easy-to-acquire starfighter is integral to numerous criminal cartel fleets—from large operations like Black Sun to small-time raiders like the Binayre Pirates. Armed with missiles and illicit technologies, a single Z-95-AF4 can be a danger, but a swarm can be devastating.
Now, you have the chance to continue growing your Scum and Villainy squadrons with these inexpensive fighters. The Z-95-AF4 Headhunter Expansion Pack includes everything you need to add one Z-95-AF4 Headhunter ship to your squadron, including a miniature with a stunning new paint scheme, four ship cards, five upgrade cards, and a handful of tokens.
~Be you Republic or Seperatists?