Geekery: Scorsese Gathers an All Star Cast for 'The Irishman'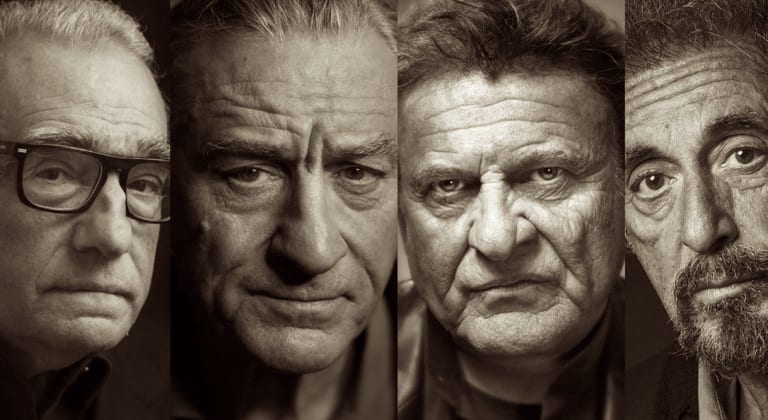 Martin Scorsese has turned to Netflix to distribute his long planned movie about a mob hitman asked to take care of Jimmy Hoffa; it's based on Charles Brandt's I Heard You Paint Houses. The cast is a group of actors that have made their careers playing goodfellas. This is a genre fan's dream.

There's not a lot to go on there beyond the list of who's who of mob movie casts, so here's the synopsis of the book:
"I heard you paint houses" are the first words Jimmy Hoffa ever spoke to Frank "the Irishman" Sheeran. To paint a house is to kill a man. The paint is the blood that splatters on the walls and floors. In the course of nearly five years of recorded interviews Frank Sheeran confessed to Charles Brandt that he handled more than twenty-five hits for the mob, and for his friend Hoffa.

Sheeran learned to kill in the U.S. Army, where he saw an astonishing 411 days of active combat duty in Italy during World War II. After returning home he became a hustler and hit man, working for legendary crime boss Russell Bufalino. Eventually he would rise to a position of such prominence that in a RICO suit then-U.S. Attorney Rudy Giuliani would name him as one of only two non-Italians on a list of 26 top mob figures. When Bufalino ordered Sheeran to kill Hoffa, he did the deed, knowing that if he had refused he would have been killed himself.
The cast is led by Pacino (Hoffa) and De Niro (Sheeran); and also includes: Anna Paquin, Jesse Plemons, Bobby Cannavale, Ray Romano, Jack Huston, and a ton of mobster movie character actors. Rumor has it that there will be some de-aging CG at play here because the story follows most of Sheeran's career – early days till Hoffa's death – using the same actors throughout.
The movie has wrapped filming and is in post, a few photos from location shoots…
As with Roma, The Irishman is getting an actual theater release as well as being streamed exclusively on Netflix – I'd guess in part to qualify it for an Academy nomination. An exact date hasn't been set, but expect sometime next fall. Hopefully we'll get a trailer with more than a list of names in the near future.