Geekery: Trailerpalooza – Too Much Entertainment News Round Up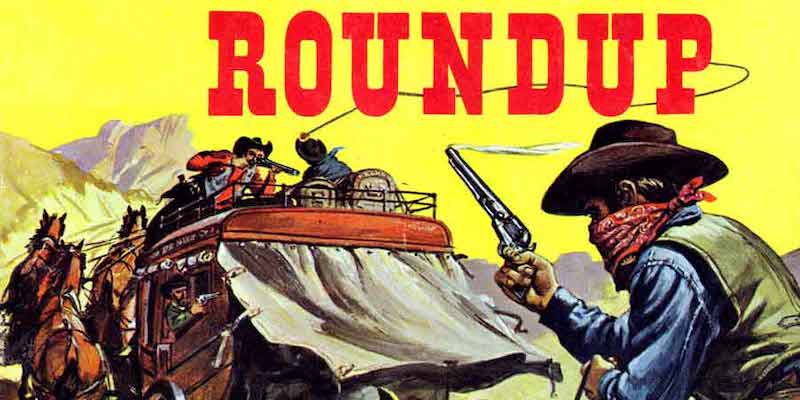 It's that time again – I've got more news than I have posts. Cancellation news from the CW, casting news from Suicide Squad, and new trailers for big and small screen titles including a new Ip Man spin off.

News first…
Now trailers…
American Gods – Mr. Wednesday (Ian McShane) and Shadow (Ricky Whittle) continue their journey in season two with a new cast of gods. In this new trailer for the critically acclaimed series the old gods make themselves known, and their intents clear.  Season 2 premieres March 10 on STARZ.
The Highwaymen – Costner reprises his take on Elliot Ness 30 years later in this new movie for Netflix; the official synopsis: "From director John Lee Hancock (The Blind Side), The Highwaymen follows the untold true story of the legendary lawmen who brought down Bonnie and Clyde. When the full force of the FBI and the latest forensic technology aren't enough to capture the nation's most notorious criminals, two former Texas Rangers (Kevin Costner and Woody Harrelson) must rely on their gut instincts and old school skills to get the job done. The Highwaymen also stars Kathy Bates, John Carroll Lynch, and Kim Dickens." It drops on Netflix March 29th.
Master Z: Ip Man Legacy – It was released in China this last December, and is finally making its way to theaters in the states. "While keeping a low profile after his defeat from Ip Man, Cheung Tin Chi gets into trouble after getting in a fight with a powerful foreigner." From martial arts movie icon Yuen Woo-Ping; stars Jin Zhang, Dave Bautista, Tony Jaa, and Michelle Yeoh. Hits theaters April 12th.
Brightburn – From David Yarovesky, the official synopsis: "What if a child from another world crash-landed on Earth, but instead of becoming a hero to mankind, he proved to be something far more sinister? In this horrific take on the classic superhero trope, a couple (Elizabeth Banks and David Denman) adopts a baby who came from the stars. While they attempt to raise the boy (Jackson A. Dunn) to use his powers for good, an evil begins to grow inside that he unleashes." Arrives in theaters May 24th.
Good Omens – The cast is fantastic and giganitc for this series based on the novel by Neil Gaiman and Terry Pratchett. The official synopsis: "With Armageddon just days away, the armies of Heaven and Hell are amassing and The Four Horsemen are ready to ride. Aziraphale, an angel, and Crowley, a demon, agree to join forces to find the missing Anti-Christ and to stop the war that will end everything. Based on the best-selling novel by Terry Pratchett and Neil Gaiman, Good Omens follows an unlikely duo and their quest to save the world." Premiers May 31 on Amazon.
Subscribe to our newsletter!
Get Tabletop, RPG & Pop Culture news delivered directly to your inbox.
Midsommar – Not much has been released about this new horror tale from writer/director Ari Aster (Hereditary). The plot revolves around a woman that follows her boyfriend to a rural Swedish town for some kind of festival that only happens every 90 years. It stars Florence Pugh, Jack Reynor, William Jackson Harper, and Will Poulter. It hits theaters sometime this summer.
Oh, and Jared Leto wants you to know that filming Daniel Espinosa's Morbius is happening right now by showing off a clapper and part of his wig…
1 week down…11 to go…?‍♀️?‍♀️
Get Ready ?#MORBIUS @MorbiusMovie pic.twitter.com/3Tm9CGGKFz

— JARED LETO (@JaredLeto) March 5, 2019
Latest News From BoLS: