It's a Steelhead spectacular this week, as Privateer Press brings you two new Steelhead units ready to fight–as long as the coin is good.
via Privateer Press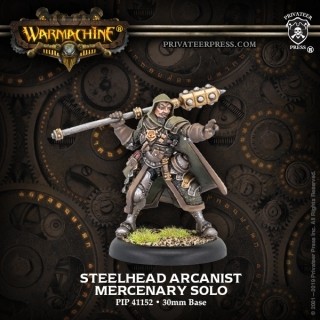 While the Steelhead Mercenary Company isn't known for occultists, its commanders and captains know the value of battlefield magic and are willing to offer a premium wage to recruit seasoned arcanists. These individuals enjoy privileged positions in Steelhead companies and the most competent quickly earn officer commissions, receiving even greater pay. A number of Steelhead arcanists formerly served in Ord's navy, earning combat experience and knowledge of weather magic and lethal barrage spells.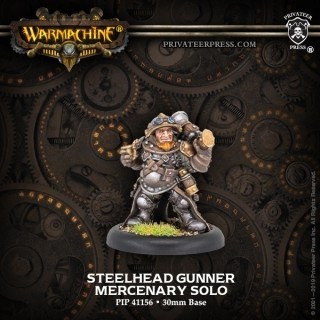 While most Steelhead soldiers are human, the company is quite willing to take on anyone with solid skills willing to fight for coin, and its officers have frequently fought alongside Rhulic mercenaries. A number of Rhulfolk have accepted work with company branches, negotiating for top pay—few soldiers are more disciplined or cool under fire. Gunners are artillery veterans who know how to get the most out of their crews, coordinating fire and ensuring such weapons are quickly positioned to do the most harm.