Star Wars: Armada – 'Rebellion in the Rim' Campaign Expansion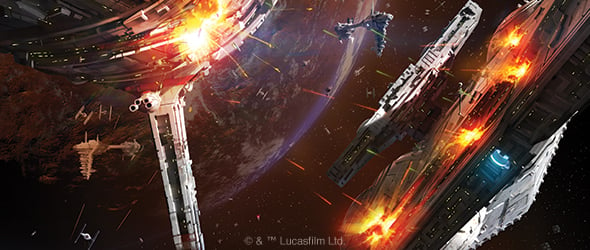 Fantasy Flight Games has announced a new campaign expansion for Star Wars: Armada – Rebellion in the Rim.
In the wake of the news that the Super Star Destroyer has been delayed, FFG did have a bright spot for you Armada faithful – you're getting a brand new campaign expansion with Rebellion in the Rim.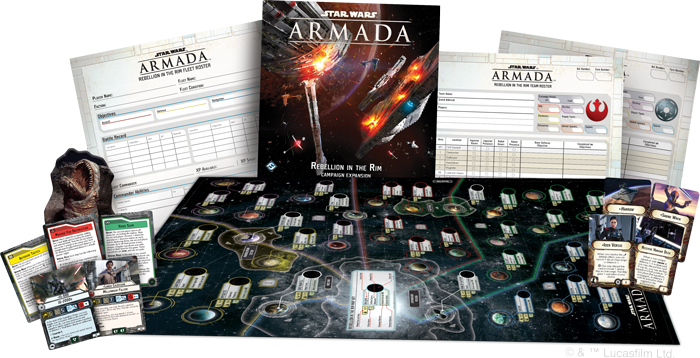 Rebellion in the Rim is an epic campaign expansion for Star Wars: Armadathat takes two to six players to the farthest reaches of the galaxy, where they must fight for control of the territories and resources that may prove invaluable in the wars ahead. Using the innovative campaign mechanics first introduced in The Corellian Conflict, your team must choose to support the Galactic Empire or the Rebel Alliance over the course of multiple battles across the Rim. There, you might just earn enough campaign points to scatter the enemy forces and prove to your superiors that you are a credit to your faction, worthy of advancement and renown.
This is the second campaign expansion that has been introduced with Star Wars: Armada. The first was The Corellian Conflict and much like that expansion, this looks to add much to the game.
For starters, we are getting twelve new standard objective cards and eleven new campaign objective cards added to the game. These can be used in the campaign to simulate particular conflicts or you want to use them outside of the campaign to spice-up your existing games of Armada.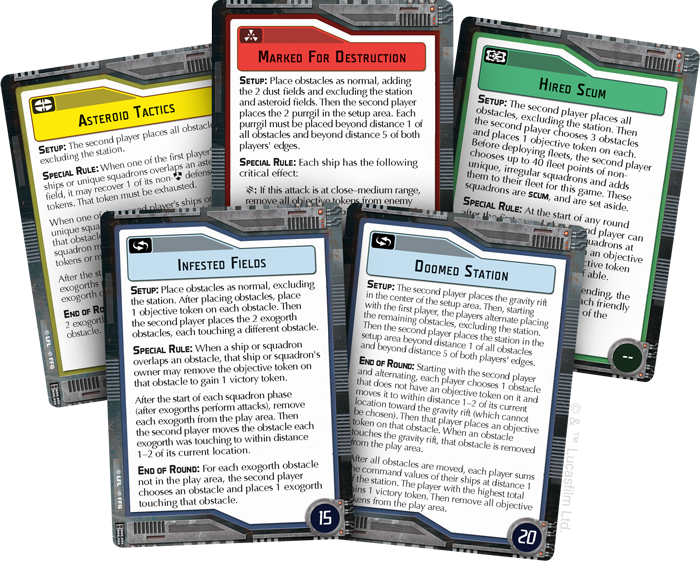 Also coming with the expansion will be a host of new heroes to lead your Armada and upgrades to go along with them. There are a total of 28 more upgrade cards that will be added to the game plus heroes like Lando Calrissian and villians like IG-88B: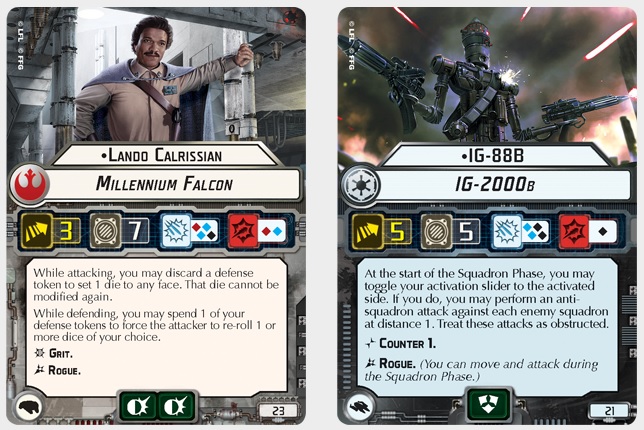 This expansion is slated for release in Q3 of 2019 – that's around the same time that the Super Star Destroyer is supposed to make landing!
Subscribe to our newsletter!
Get Tabletop, RPG & Pop Culture news delivered directly to your inbox.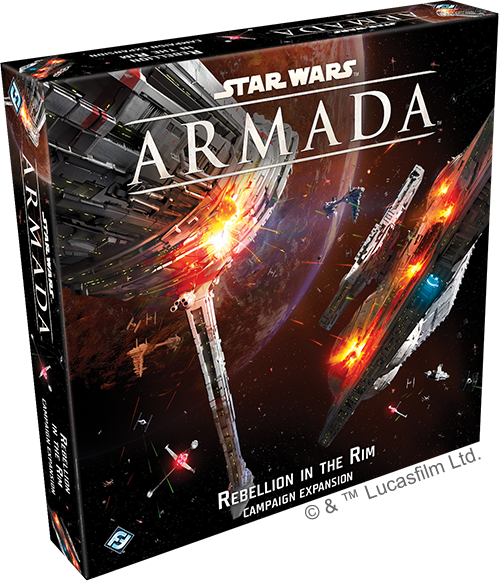 Take command of the farthest reaches of the galaxy with the Rebellion in the Rim Campaign Expansion for Star WarsTM: Armada! Imperial and Rebel forces clash in the galaxy's most lawless regions, where the spark of rebellion has grown into a flame that threatens to destroy the Empire. These distant reaches are filled with vital allies and resources that may mean the difference between victory and defeat in the war for the galaxy.

Rebellion in the Rim allows two to six players to participate in a campaign spanning multiple fleet battles in which you will create a custom commander to lead your task force. Victory depends on developing your commander's abilities and working closely with your team to determine which side will control the fate of the Rim!
A new campaign expansion? Perhaps even more on the horizon…