ToyLand: Star Wars Celebration Chicago Exclusives Announced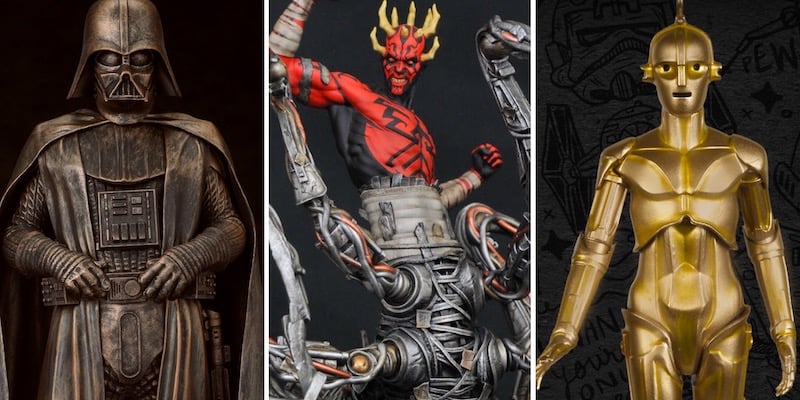 Special editions from Hasbro, Hallmark, LEGO, and Gentle Giant will be available at the event being held in the Windy City from April 11th – 15th. For those not attending, some of the releases are getting limited runs outside of the event, and there are "pre-orders" showing up on Ebay already if you really, really need these in your life. Starwars.com has promised to release more sneak peeks in the coming week, so stay tuned.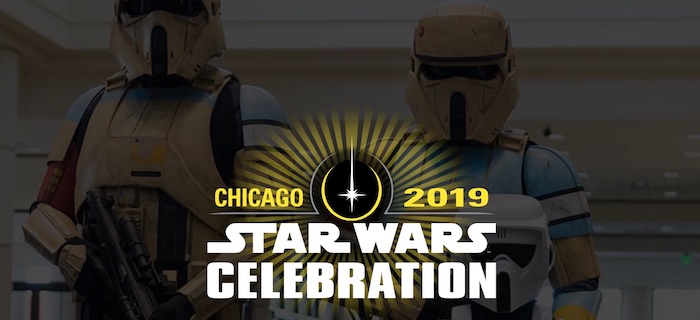 Blue Chrome POP!s (various characters) – $15.99 each
There are some not chrome character POP!s including a Darth Maul and Watto, you can check out all of the exclusive POP!s here.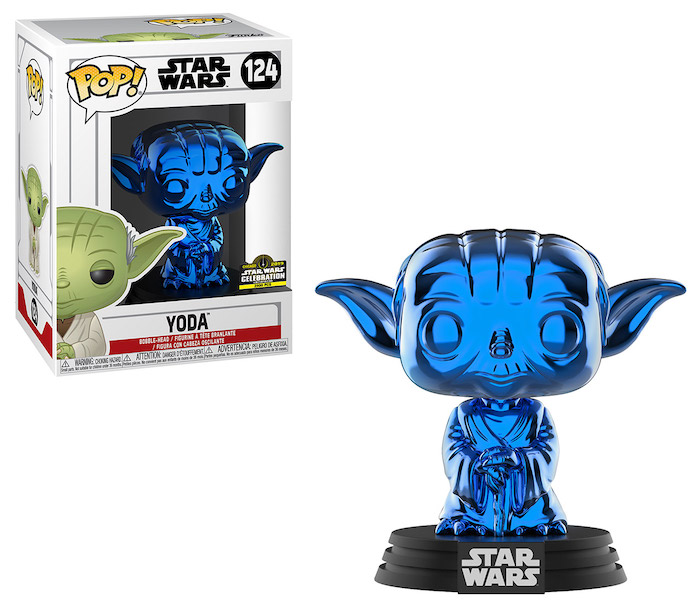 Black Series Darth Maul & Obi-Wan on Episode I cardback – $24.99 each
Hasbro will celebrate the duel between Darth Maul and a young Obi-Wan Kenobi with a pair of 6-inch Black Series figures on special Episode I cardbacks; both releases utilize the innovative Photo Real paint application technique.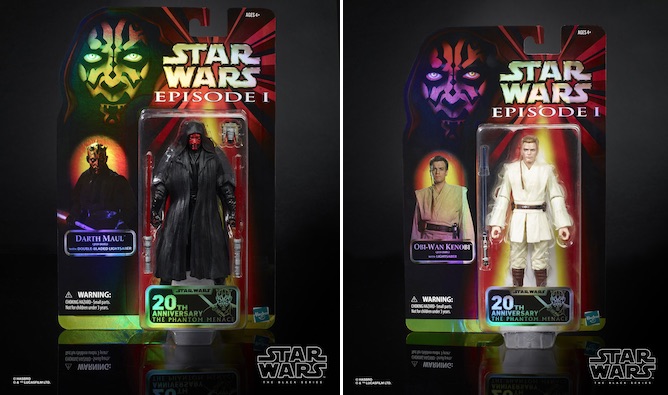 LEGO Darth Vader Bust – $39.99
Subscribe to our newsletter!
Get Tabletop, RPG & Pop Culture news delivered directly to your inbox.
This is a Celebration exclusive with limited availability at Target – so check your local stores if you'd like it for your book shelf or desk.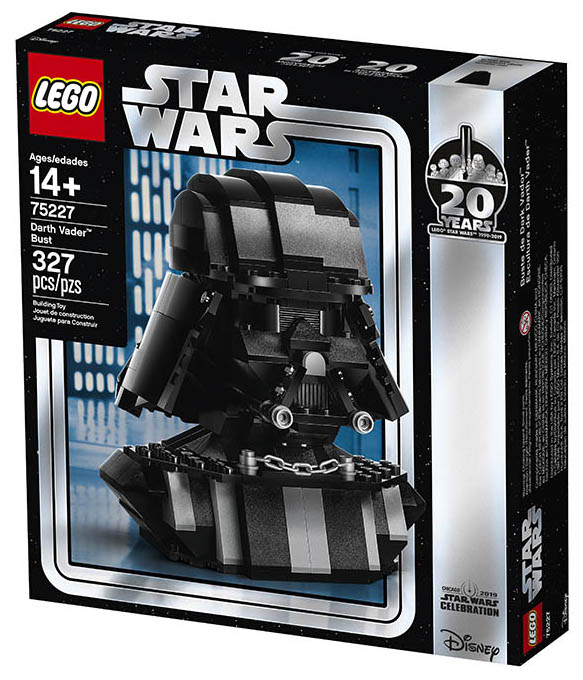 Hera Syndulla Mini Bust from Gentle Giant –  $125
Star Wars Premier Guild members will be able to pre-order beginning March 25 – today.
The captain and heart of the Ghost crew, Hera Syndulla was a gifted pilot and leader. While Hera was a strong commander – and especially adept at dogfighting with TIE fighters – she was also warm and nurturing. The Twi'lek could bring out the best in her team, which consisted of very different personalities, making them believe in themselves, each other, and their struggle against the Empire. Hera will be made available as a 1:6 scale resin bust.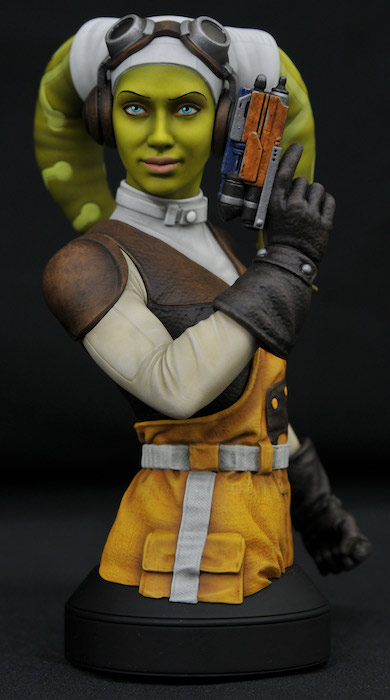 Star Wars: Legion Limited Edition Darth Vader Commander Expansion from FFG – $24.95
Wherever Darth Vader goes, fear is sure to follow. His foes scatter at the first sound of his mechanical breathing and even his own troops fear the consequences should they fail him. Wielding his lightsaber with deadly efficiency and unleashing the power of the dark side of the Force on those that stand in his way, few can match him combat.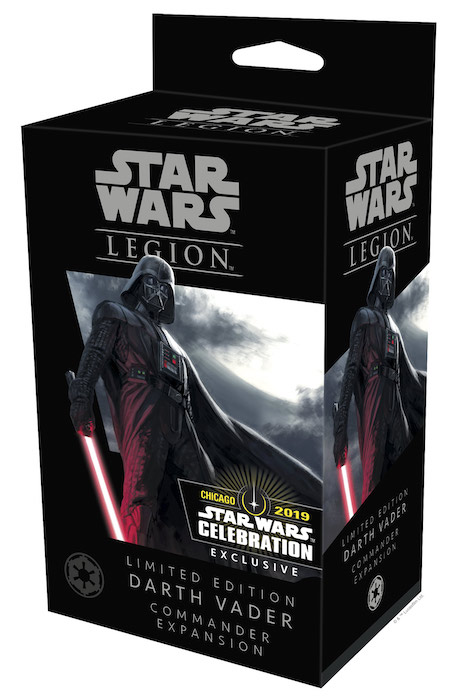 R2-R2 and R2-B1 ARTFX+ statues 2-pack from Kotobukiya –  $129.99
Beginnings: C-3PO and R2-D2 Keepsake Ornament 2-pack from Hallmark – $40.00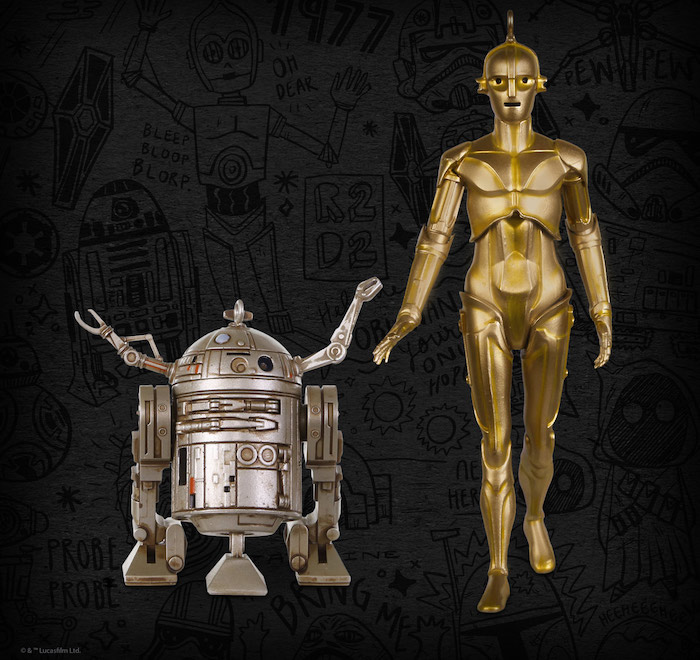 Darth Maul statue from Gentle Giant – $200
Star Wars Premier Guild members will be able to pre-order beginning March 25 – today.
A deadly, agile Sith Lord trained by the evil Darth Sidious, Darth Maul was a formidable warrior and scheming mastermind. He wielded an intimidating double-bladed lightsaber and fought with a menacing ferocity. Though he fell in battle against Obi-Wan Kenobi, the Zabrak from Dathomir would prove to be much harder to destroy than originally believed. Darth Maul will be depicted with his Force-constructed spider legs in a 1:8 scale Collector's Gallery statue.