40K: Focus Fire – Introductions : TFG Radio

This week on TFG Radio we have a new segment. It is called Focus Fire and features 2 new hosts!
Hey everyone!
Today we are introducing a new show, Focus Fire. The show features Allan Hernandez, formally from 11th Company podcast, and Jeff Poole, frequent guest on our show. As the name suggests, the aim of the show is to focus on one aspect of the game and discuss it. It will be a, hopefully, bi-weekly show that will be placed in between TFG Radio episodes.
So, give it a listen and let us know what you think!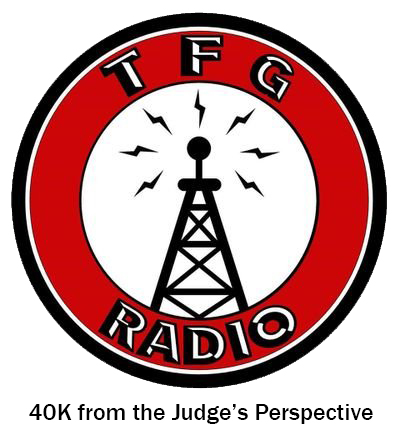 TFG Radio Presents: Focus Fire Episode 1
~I hope you enjoy the show! Be sure to say something in the comments section. Whether it's your opinion of the show itself, or just to suggest something we could talk about in the future, be sure to drop us a line.

If you're a fan of the show, and would like to help us to make the show better, be sure to visit our page and support today:
TFG Radio Patreon