Are Retcons good or bad for the game? It's getting hard to keep track. Let's chat.
Warhammer 40,000 has had a long history with many different events that have been somewhat malleable over the years. That's typically what happens when you have that many writers working together. Heck, look at the Horus Heresy series for starters – how many writers and books have come out for that series? While that might not be a direct Retcon of the lore, it's certainly changing and evolving as they put pen to paper and create the canon of the Heresy.
What started as a couple of pages of "…And then Horus rebelled and caused a civil war" turned in to a MASSIVE work spanning dozens of books. In its 30+ year history, lots of stories have been added, tweaked, and expounded upon. And that's all good stuff for lore junkies – but what about actual Retcons? Are those good for the game?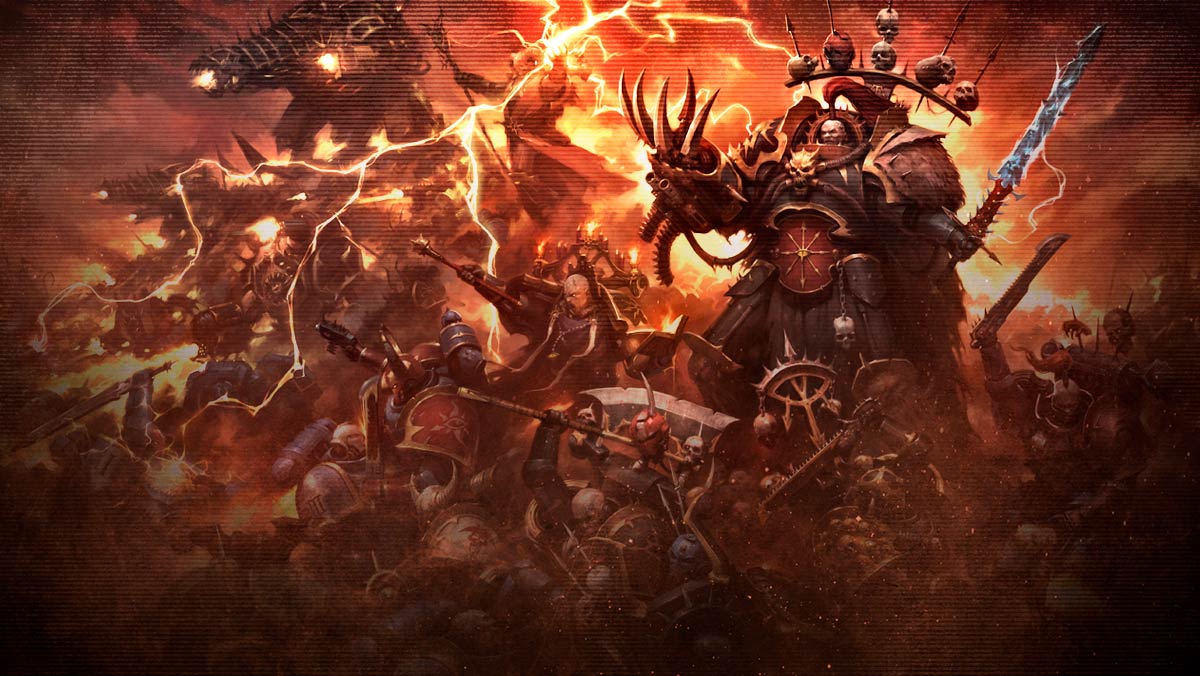 Abaddon The Retconner
One of the biggest Retcons in recent memory has been the changes to Abaddon's back story – specifically the Black Crusades. All 13 of them have been "changed" to paint Abaddon in a new light. It's been a bit of a gag for many years that Abaddon was 0-13 when it came to Black Crusades. There is a reason old vets dubbed him "Fail-baddon" – even GW seems to be in on the joke: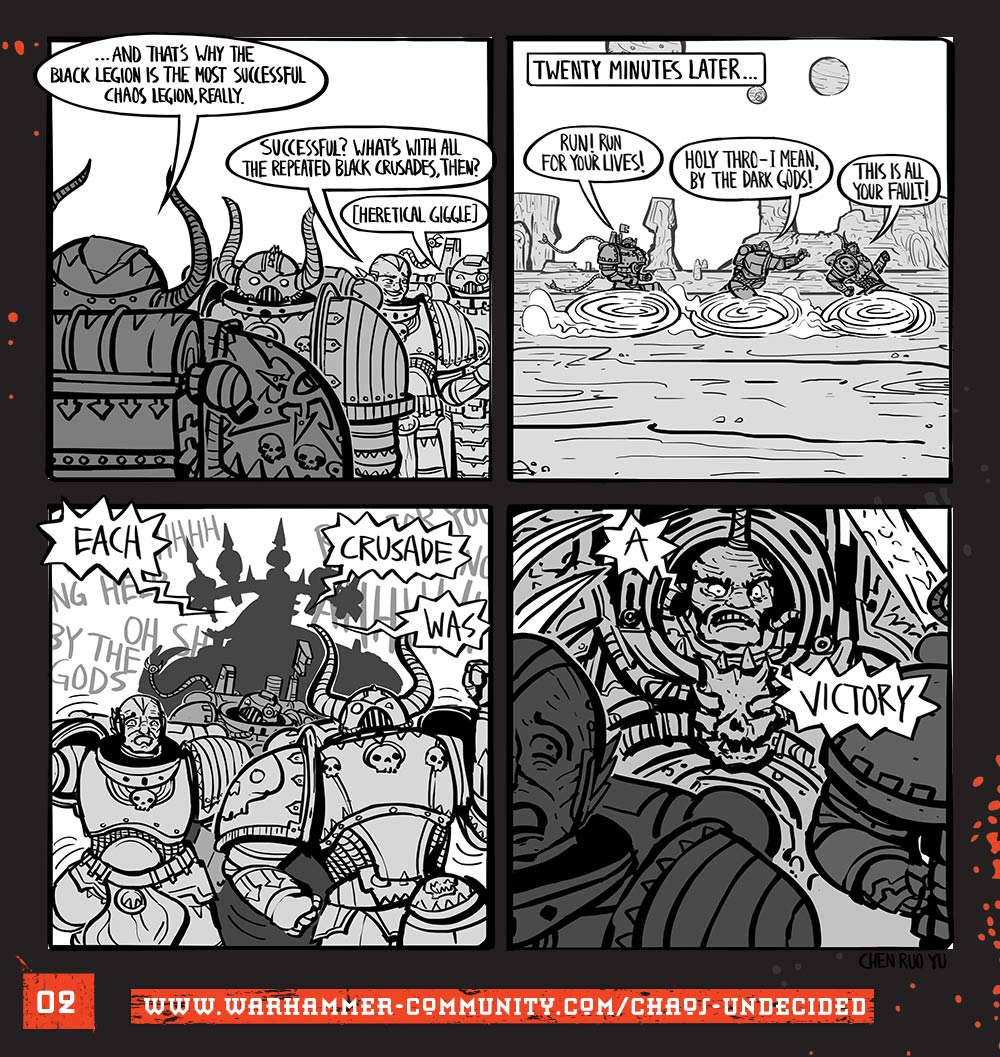 Each crusade was a victory – from a certain point of view.
Maybe GW wanted to change the perception of Abaddon. For whatever reason, they changed his lore to be more reflective of his apparent ruthless and cunning nature. And while each of his 13 Black Crusades ended in a similar fashion (with Abaddon retreating to the Eye of Terror) – he apparently completed his actual goals and the Imperium was none the wiser for basically 10,000 years.
The Black Crusade "Victories"
Here's a quick summary of all 13 of the Black Crusades and how they were actually "victories" for Abaddon – all of these can be found in Codex: Chaos Space Marines 2.0.
1 – Abaddon claims the Daemon Sword Drach'nyen.
2 – Topples The "Eldritch Needles" (Blackstone Pylons) and frees Nemesis Tessera.
3 – Destroys the tomb of Stain Gerstahl and prevents a prophecy coming to pass.
4 – Shatters the "empyric barrier" at the Citadel of the Kromarch – weakening the barrier between the warp and reality.
5 – Destroys shrines and temples across dozens of worlds weakening the "warp-seals" and allowing daemons to cross over. Also destroys 2 Space Marine Chapters in the process.
6 – Topples Forge World Arkreath and takes control of the Sons of the Eye.
7 – Abaddon bests the Blood Angels in a battle of the Ghost War – the fallen Blood Angel's bodies are unrecoverable.
8 – Abaddon forces "cull precise numbers of Imperial citizens in the name of Tzeentch" which activates 9 living-metal monoliths. They then melt (which probably weakened the barrier between Warp and Real Space.
9 – Abaddon can ravage a sector of Real Space at-will (due to some sneaky tricks), and this "weakens the walls of reality" in that sector.
10 – Invade the Helica Sector and focus on weakening the Iron Hand's chapter. Gain valuable intel on the Medusa System before leaving.
11 – Captures Weirdboyz and uses them in a WAAGH!/Daemon hybrid ritual to weaken reality in the Relorrian System.
12 – Captures 2 Blackstone Fortresses in the Gothic War.
13 – With a death toll in the TRILLIONS, Abaddon destroys Cadia and the pylons that kept the warp at bay and unleashes the Great Rift on the Galaxy.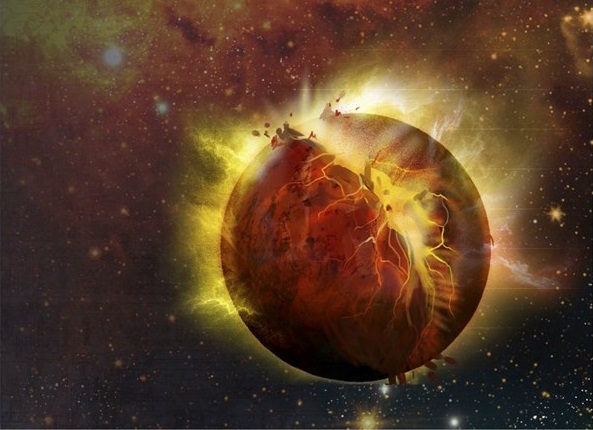 Like it or not – all of that is canon. The way the information is presented in the Chaos Space Marine codex certainly paints Abaddon in a new light – and it makes the Imperium look pretty dumb. They seem like a slower and more reactionary force who can overwhelm Abaddon with numbers but, by the time they catch on, his mission is done, and he slips through their fingers. From that perspective, the Imperium is 0-13 when it comes to catching Abaddon.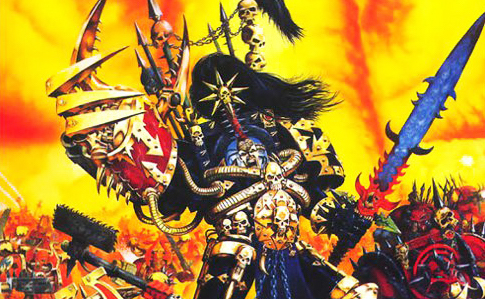 10,000 Years and they still can't catch me.
Anytime you've got a story that is this massive with this much fictional lore written about it; you're going to need to Retcon things. Abaddon is one case where the Community and GW both seem to be in on the Retcon-job.
To Answer The Question…
So that still leaves my initial question: "Are Retcons good or bad for the game?" I'm not sure! The lore can be treated as a Sacred Cow which should never be altered or changed. Or it can end up with some pretty glaring holes that need to be filled in. With this many stories and the number of authors that have added to it, you're going to find cases both for and against Retcons. I'm sure if I said the phrase "C.S. Goto Multi-lasers" to anyone who knows what I'm talking about, they would probably be just fine with that getting Retconned away.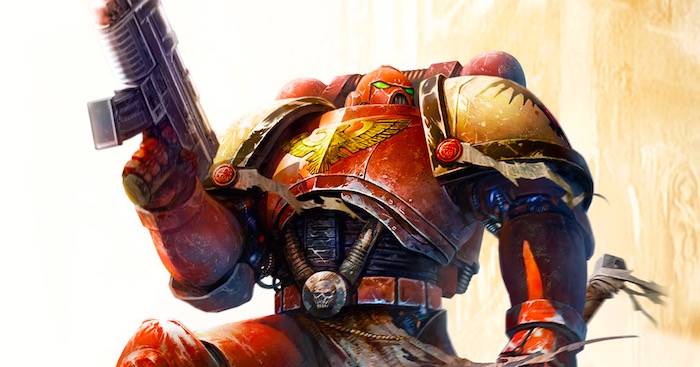 Multi-lasers? Nope. Never heard of those…
So what do you think? Are you cool with Retcons changing the lore or would you rather GW found other ways to "fix" the plot holes?