It's April 2nd, but that doesn't mean we can't look back at yesterday's "news" and collectively scratch our heads and think of things that might have been.
One of the marks of a good April Fool's joke on the internet is that it's got to be plausible. But not just plausible in a "yes, they could make that" but more of a plausible "hey, I kinda wish that was real" way. Barkham Horror the Card Game from Fantasy Flight Games scratches all the right itches and now I really wish it was a thing!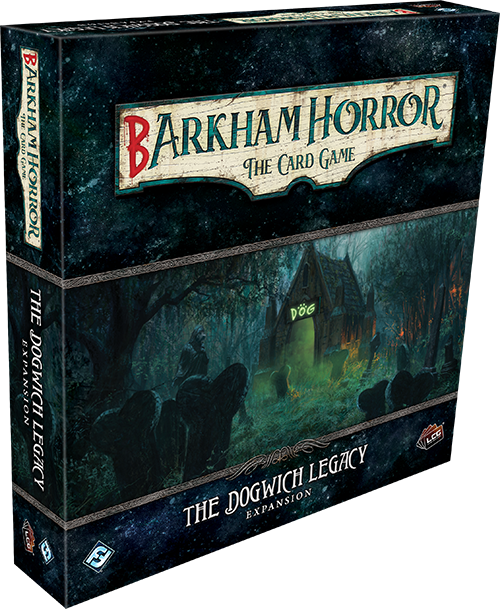 In The Dogwich Legacy, the Order of Dead Rodents on the Doorstep has taken hold of Barkham, tipping the scales in the unseen war that has raged on for centuries. While the struggle is old as time itself, a newly unearthed book, the Necro-nom-nom-nom-icon, has given the Order unnatural abilities—turning select members of their feline ranks into horrific creatures that now hunt for flesh. Barkham's only hope is the brave puppers, doggos, and good boys who will tirelessly dig for answers and sniff out the truth.
Look, it's clearly fake but someone in the art department had a really fun time putting this altogether. You should definitely read the full article as its packed full of puppy-puns that will have you eye-rolling because of the sheer cuteness overload.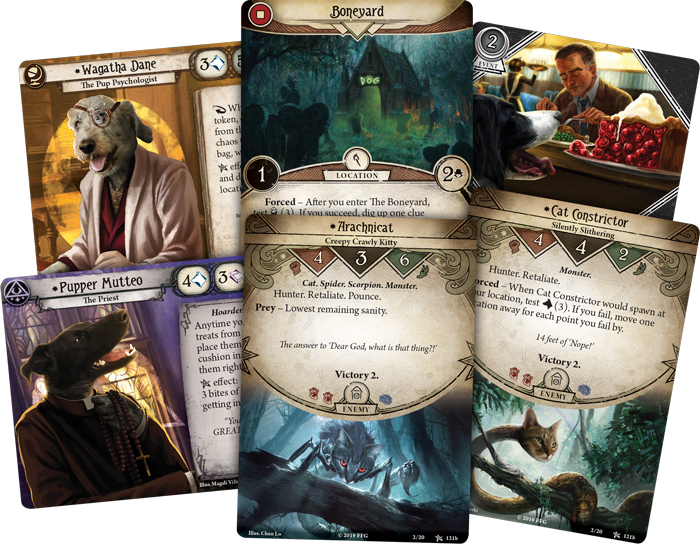 FFG created some mock-ups for new enemies, locations, weakness events and investigators that had me really wishing they were real.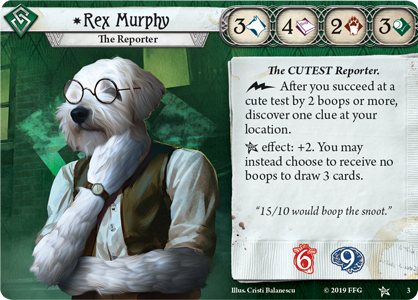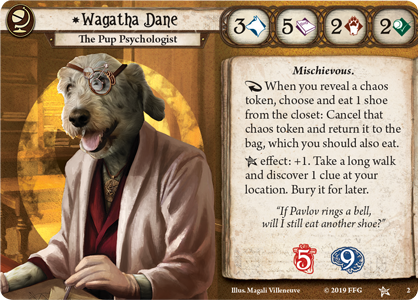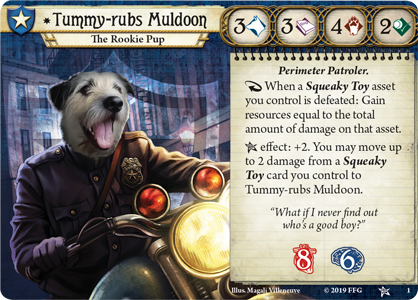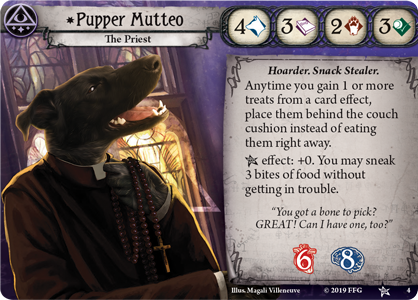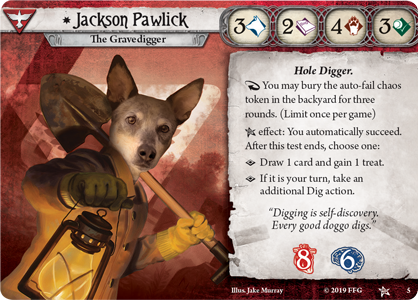 It's kind of funny they didn't bring up the actual dog hero of Arkham – Duke. But these Dog-Investigators are pretty spot on. Funnily enough, 2 of these "fake" dog investigators are based on 2 investigators that aren't in the card game but are in the overall Arkham Horror Universe. Agatha Crane and Tommy Muldoon who are Wagatha Dane and Tummy-rubs Muldoon. Perhaps this is a hint that thing to come – or they just had names that were easy enough to "dogify" which is also very possible.
Their abilities are entirely silly and that's kind of the point. Their stat icons are also completely swapped over to Barkham Horror, but again, that's the point. These aren't real investigators but if this was a real game I'd be 100% game to play it! A dog-based version of Arkham Horror where there is an order of evil cats who are secretly running things? Yeah. I'd play the crap out of that game!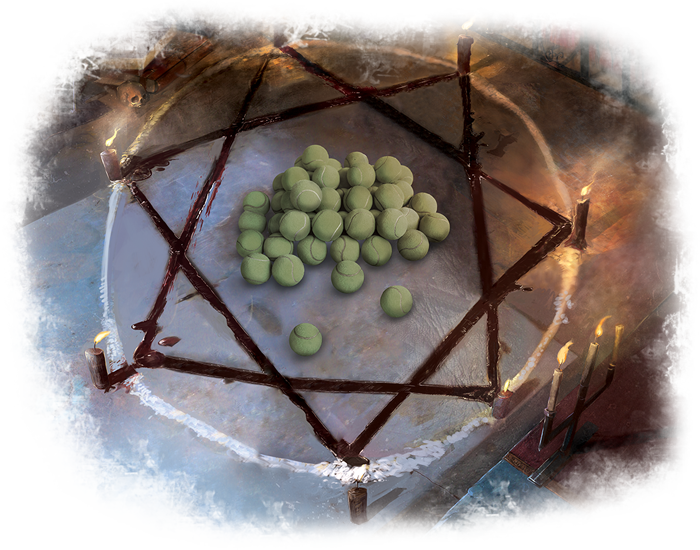 Barkham Horror: The Card Game. It would have been a good boy!