Geekery: Behind the Scenes Look at Creating Bandai's Gunpla Kits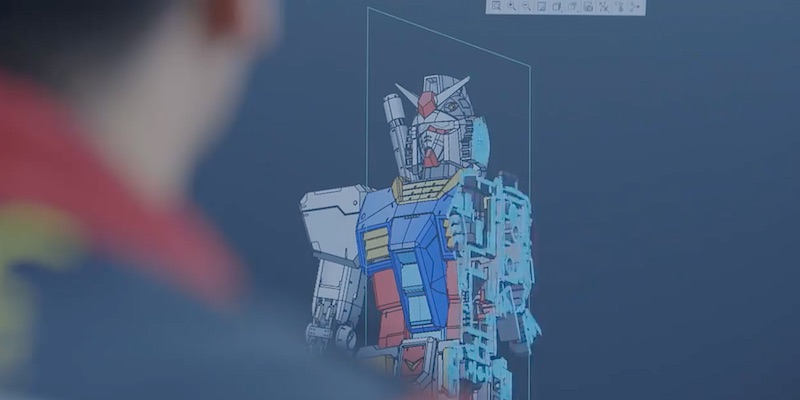 Bandai gives in inside look at their manufacturing process for their famous Gundam models – and how making models with modern plastic injection molding works.

The first Gunpla (Gundam models) hit the market in July of 1980, a year after the series premiered. They've remained a favorite of mecha fans and model builders over the last nearly 40 years because of their ever evolving designs, intricacy, and high quality. By 2015 the company designed nearly 2,000 different kits, and sold an estimate 450 million units. The snap fit, plastic models are created in CAD and are fabricated using an injection molding process – and a lot of care from start to sale.
Gunpla models are produced exclusively at the Bandai Hobby Center located in Shizuoka, Japan. Bandai takes us through the process – from design to packaging – in this video. Getting a look at how they plot out the connection points and the sprues, and tool the molds is really interesting.
We see the injection machines in the video, but not a lot about the actual process. Let's dig in a little more with this video from Bill Hammack –  a chemical engineering professor at the University of Illinois – that details the key engineering principles underlying plastic injection molding, and the technology's history. Hammack runs a science centered YouTube channel – take the time to check it out.