Get ready for some massive battles this summer – ancient super-species Ghidorah, Rodan, and Mothra join Godzilla on the big screen in a fight for supremacy.

The revival of Godzilla in 2014 brought the character back to the big screen after a 16 year hiatus from the American production landscape, and did a good amount of world building for the MonsterVerse. The movie brings Godzilla into modern times. After a nuclear meltdown in Japan two giant parasitic creatures appear, they awaken the sleeping Godzilla and a fight that brings these giant creatures to the forefront ensues. If you're a giant monster fan, I recommend it.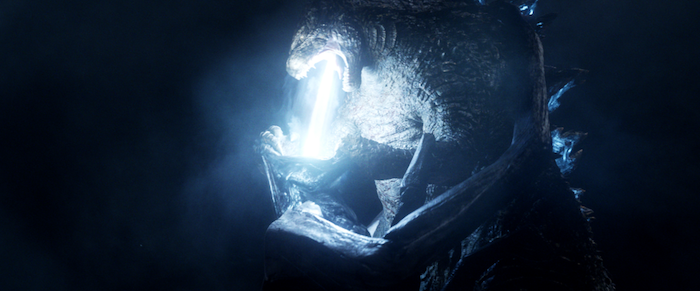 The second movie starts not too far after the first ends, and it looks like it's carrying on the idea of Godzilla as a hope for humanity rather than an enemy. The official synopsis doesn't reveal much, but it does promise some epic monster fights…
Following the global success of Godzilla and Kong: Skull Island comes the next chapter in Warner Bros. Pictures' and Legendary Pictures' cinematic MonsterVerse, an epic action adventure that pits Godzilla against some of the most popular monsters in pop culture history. The new story follows the heroic efforts of the crypto-zoological agency Monarch as its members face off against a battery of god-sized monsters, including the mighty Godzilla, who collides with Mothra, Rodan, and his ultimate nemesis, the three-headed King Ghidorah. When these ancient super-species—thought to be mere myths—rise again, they all vie for supremacy, leaving humanity's very existence hanging in the balance.
The latest looks at the gigantic battle shows what the contenders are capable of.
The human cast includes Millie Bobby Brown, Vera Farmiga, Ziyi Zhang, and Bradley Whitford; Sally Hawkins and Ken Watanabe are reprising their roles from the first film Michael Dougherty, who some might recognize from the Trick 'R Treat franchise, is in the director's chair. He's the only real wild card here, hopefully he'll steer this ship full of CG giants in an entertaining direction.
Godzilla: King Of The Monsters stomps into theaters May 31st.