Join us for our weekly industry talk show. We are talking about the hottest 40K power lists from Adepticon, the upcoming Lord Discordant, and the BIG news FFG just rolled out for Star Wars LEGION and Armada.
Today the Tabletop Hour is going over top Adepticon 2019 armylists and what it means for the meta. Then we switch gears and talk about the big Clone Wars news for LEGION and whats coming for Armada. Come join in the show.

Twitch is the world's leading video platform and community for gamers. More than 45 million gamers gather every month on Twitch to broadcast, watch and chat about gaming. Twitch's video platform is the backbone of both live and on-demand distribution for the entire video game ecosystem.
Click Twitch logo (lower right) to join us on Twitch.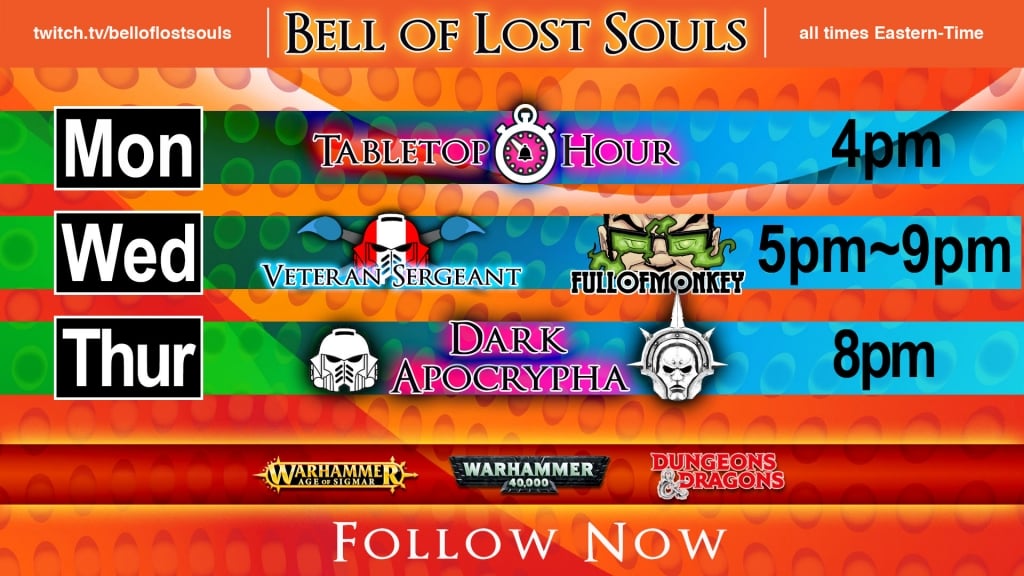 Join us on Twitch every Monday, Wednesday and Thursdays for talkshows, hobby streams and games.