Tabletop Podcast Review: April 14th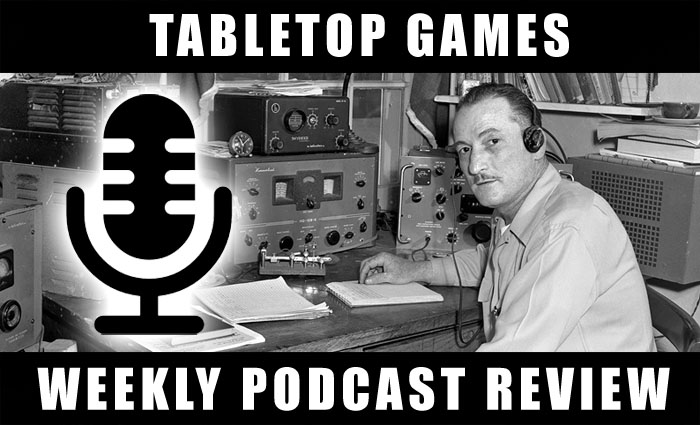 Adam here for another week of tabletop podcast reviews! Adepticon, Vigilus, Detachments, and more!
Hey all, Adam here, from TFG Radio, for this week's reviews! This month there are plenty of Adepticon recaps,Vigilus Ablaze talk, detachments, and more . With all that said, let's get on with the show!
Best in Faction, Canhammer Episode 156 – Both these podcasts feature interview with the winner of Adepticon 40K Champs, Jim Vessal
Primary Objective – New 40K podcast


Allies of Convenience Season 2
Subscribe to our newsletter!
Get Tabletop, RPG & Pop Culture news delivered directly to your inbox.
Squad Tactica(Kill Team)


General
Other Game Systems
Both Down (Blood Bowl)
Claim the City (Shadespire)
Exploding Dice (Dystopian Wars)
Legion Outriders (SW:Legion)
G.C.P.D.(Batman)
Mayacast (Infinity)
Mynock Squadron(SW:X-Wing)
No Dice, No Glory (Flames of War)
Ohiohammer (9th Age)
Personal Flash Paper(Infinity)
The Pitch(Guildball)
sw:STABcast (SW:Legion)
As always, check out our blog, at TFG Radio, and give the podcast a listen. We talk 40K mainly but delve into other game systems.  This episode Adam and John are joined by our teammate, Jeff. He runs our 40K league and is on to talk about Adepticon, the Best in Faction vote, some of the latest news, events that are coming up, and how he runs our local league. Give it a listen.
Have a different opinion? Post in the comments below or email me at [email protected]ail.com and let me know!