40K has about two dozen codexes covering everything from the highest of the high to the lowest of the low. Today we are going over the one that is fair and built right.
Last time we covered the Worst Armies, today we are taking it up a notch.
40K has a LOT of units (over a thousand), and over two dozen factions. Here are the codexes so far, and we haven't even added Chaos Knights yet!
Imperium
Astra Militarum
Space Marines
Adeptus Custodes
Blood Angels
Space Wolves
Dark Angels
Deathwatch
Grey Knights
Adeptus Mechanicus
Imperial Knights
Adepta Sororitas
Aeldari
Ynnari (come on, it's a White Dwarf codex)
Craftworld Eldar
Drukhari
Harlequins
Xenos Scum
Necrons
Tau
Orks
Tyranids
Genestealer Cults
Misunderstood Malcontents
Chaos Marines
Thousand Sons
Death Guard
Chaos Daemons
Chaos Knights (ok, I added it. It's coming soon!)
The Ground Rules
We are going to be breaking up all of these into three sets, of:
Winners
Magical Middle
Charlie Browns (the Lovable Losers)
We are strictly talking about RULES RIGHT NOW in 8th edition. Now, of course, as we all know this has NOTHING to do with the miniatures, creativity, and lore of these armies. As some point, every army gets overpowered, then beat with the nerf-bat over the editions. It's part of the 40K cycle of life, and on and on it spins.
"Lannister, Targaryen, Baratheon, Stark, Tyrell – they're all just spokes on a wheel. This one's on top, then that one's on top, and on and on it spins, crushing those on the ground. I'm not going to stop the wheel. I'm going to break the wheel" – Daenerys Targaryen (40K Ynnari player – now deceased…)
We've done the number crunching, and asked around. These are listed from most powerful (#1) to the least (#24) Here's the Magical Middle of 8th Edition – not too cold, and not too hot. If you play these armies and have a decent time out there – pat yourself on the back. You are part of the core fibers of the game – keeping it all together and pulling all the outlier factions into a coherent meta.
The Magical Middle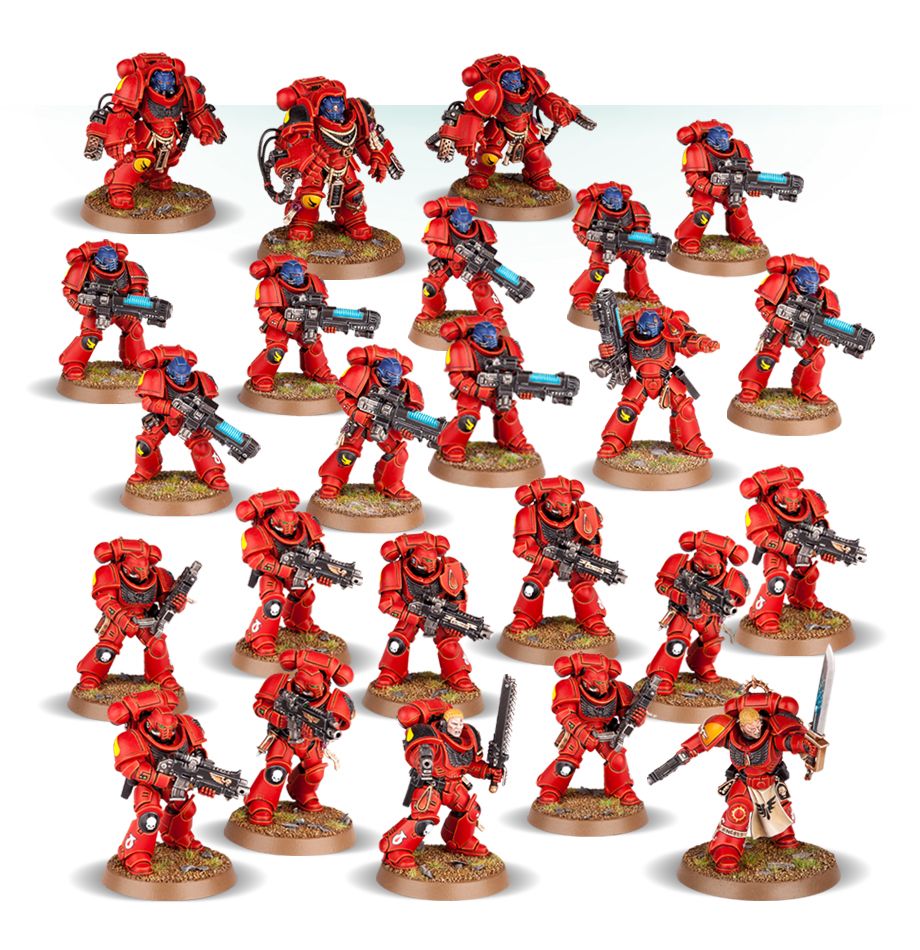 #9. Blood Angels
Almost the best of the Marines. The boys from Baal still are great generic troops that can dig themselves out of a bad situation thanks to that +1 to wound. They also have that most useful of the various breeds of Smash Captains (Baalus Avius Smashus). Look for these guys to keep showing up in soup lists to throw down a little hammer time against the big scary units in the game.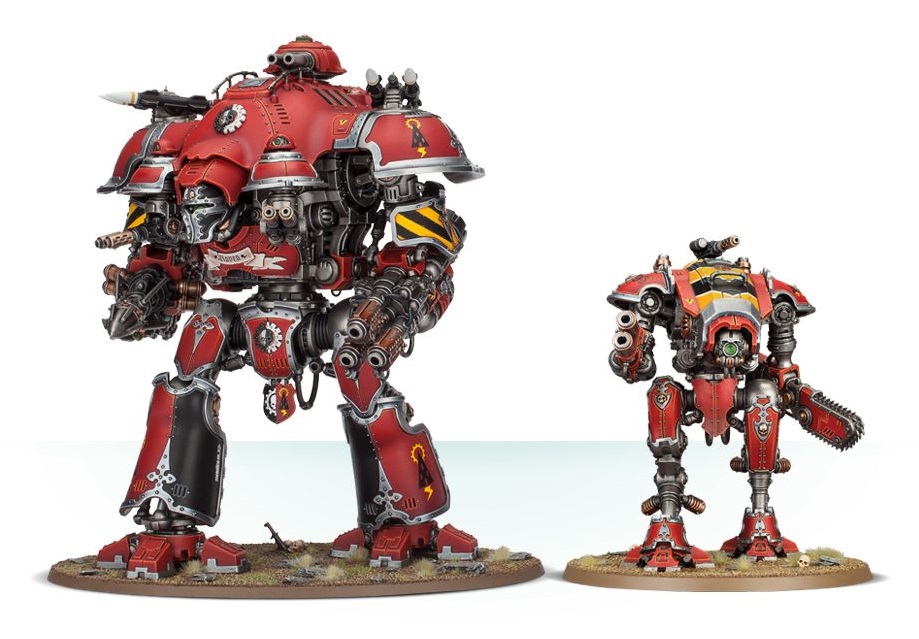 #10. Imperial Knights
The Gatekeeper army.  Not so much an army you see used in its pure codex version but souped up. If you want to advance to the higher tiers of play, you better have a solution for these big stompy guys. While the Castellan's best days may be behind it, no worries, everyone is bum-rushing over to using Crusaders now.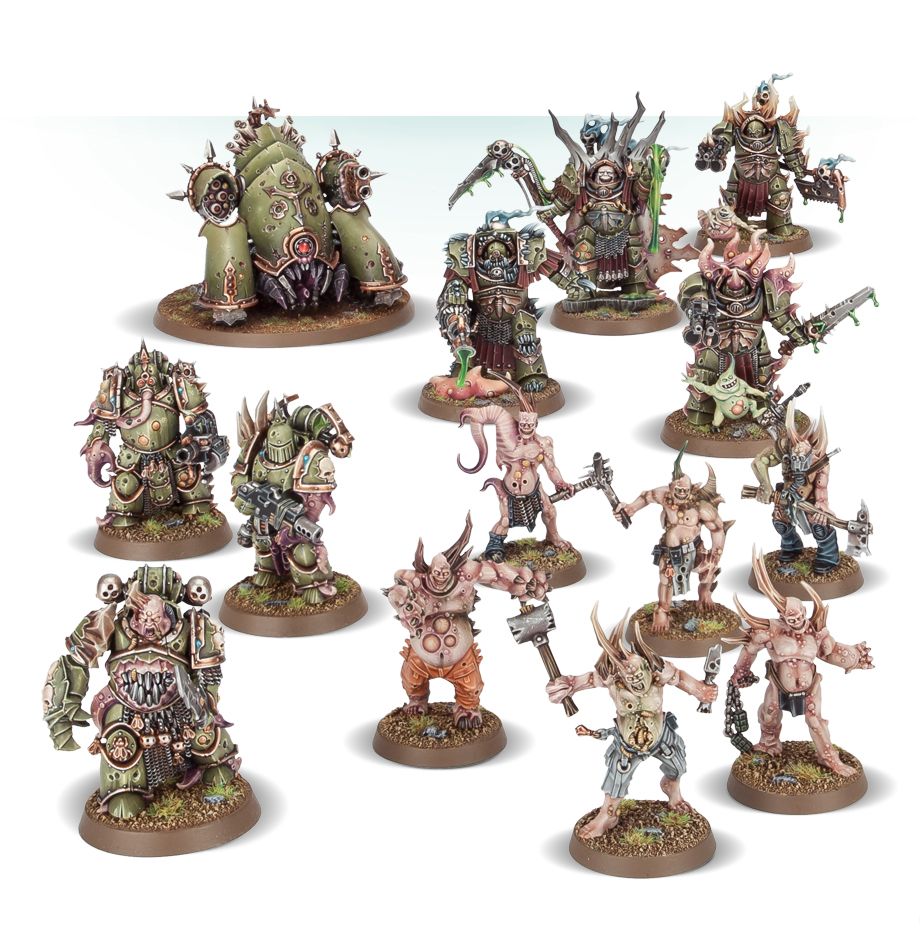 #11. Death Guard
These guys kicked off 8th edition strong, faded, then mounted a minor comeback over the last year. Still solid if overpriced a tad. Blightlord Terminators are still very much nasty customers, and Mortarion is always happy to throw himself like a barbed boat-anchor in the center of an enemy army. He usually won't live, but boy does he make a mess of the other guy's army as he goes down punching and kicking.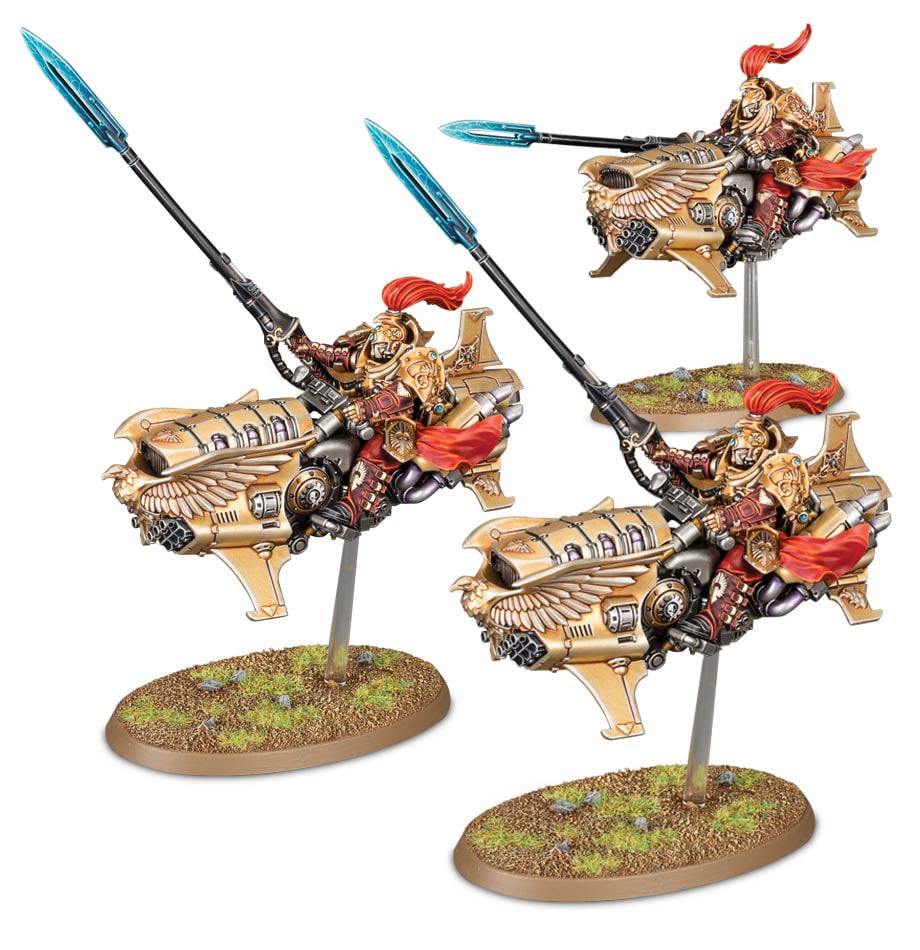 #12. Adeptus Custodes
The 40K uber elite low-model count army is right in the middle now. These guys chew through chaff units like buzzsaws and are so very close to being truly great. Some little tweaks to FLY could make them THE jetbike army in the game. They also have a bit of an uphill climb against the big scary stuff without relying on some of their Forge World units (like those nice heavy weapon toting FW bikers).  I fully expect an updated codex in a year or two to round them out with more plastic options.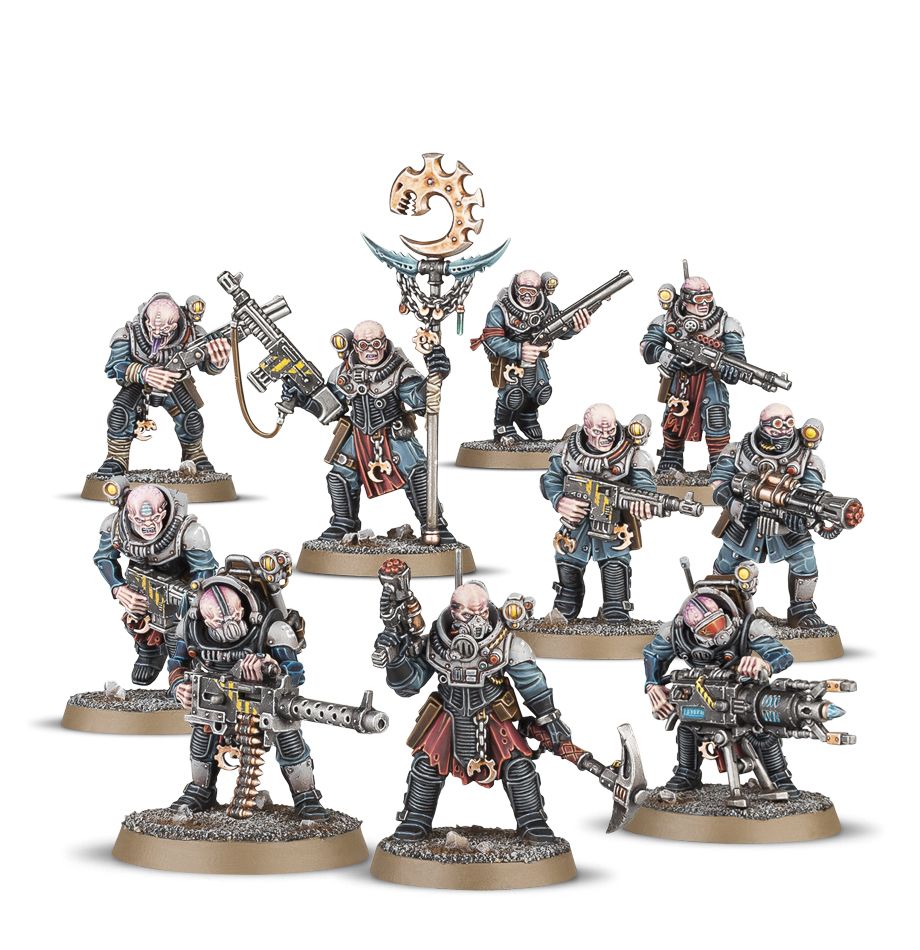 #13. Genestealer Cults
The game's new "challenge army." Expensive, rules that are hard to wrap your head around, but loaded with five aces up their sleeves once you get the hand of their playstyle. These guys can easily build up an early game advantage but tend to fade over the turns, so they love short timed games. Maybe 40K's most idiosyncratic army.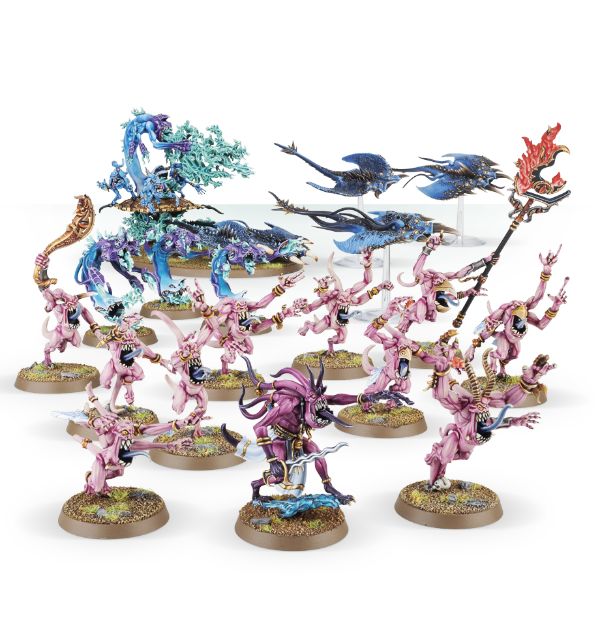 #14. Chaos Daemons
Like that old reliable screwdriver. Nothing over the top, or terrible. The current codex provides a fine set of 4 chaos pantheon tools to use in your chaos soup list. We'll see what they look like when the inevitable updated codex with all the new Slaanesh and post-FAQed units get added in.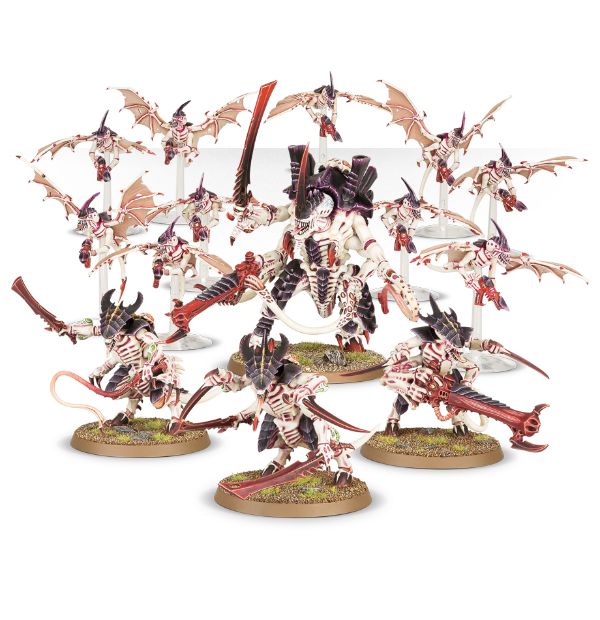 #15. Tyranids
Slowly sinking, but still in it to win it. The bugs have been on a glacial decline since Flyrant spam was dealt with. The FAQ helped, but they seem to be in a dull static state overall. I'm hoping their next codex adds in a Lord of War and some rules pizzazz.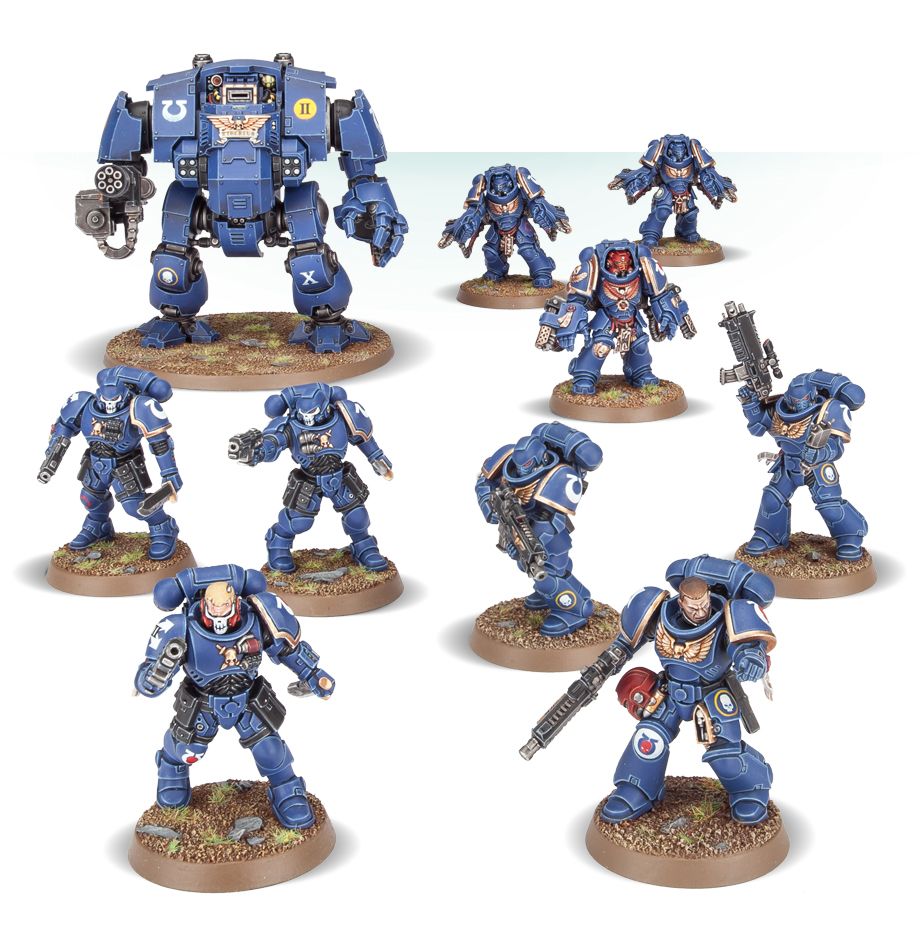 #16. Space Marines
A work in progress army with one foot in the Classic Marine World and other in Primaris Land. We will have to wait to see what GW decided to do when the next codex comes along fairly soon. There are a lot of new Primaris units to integrate, and wrestle with the thorny issue of what to do with the dozens of classic units that need to have the spotlight pulled off of them to make room for the Primaris future. Still, at the end of the day, Guilliman and a hail of Ultramarine bullets still kill stuff dead -because math.
~ Do you agree or disagree? We'll be back soon with the other categories, as well as the best soup combos in the days ahead.